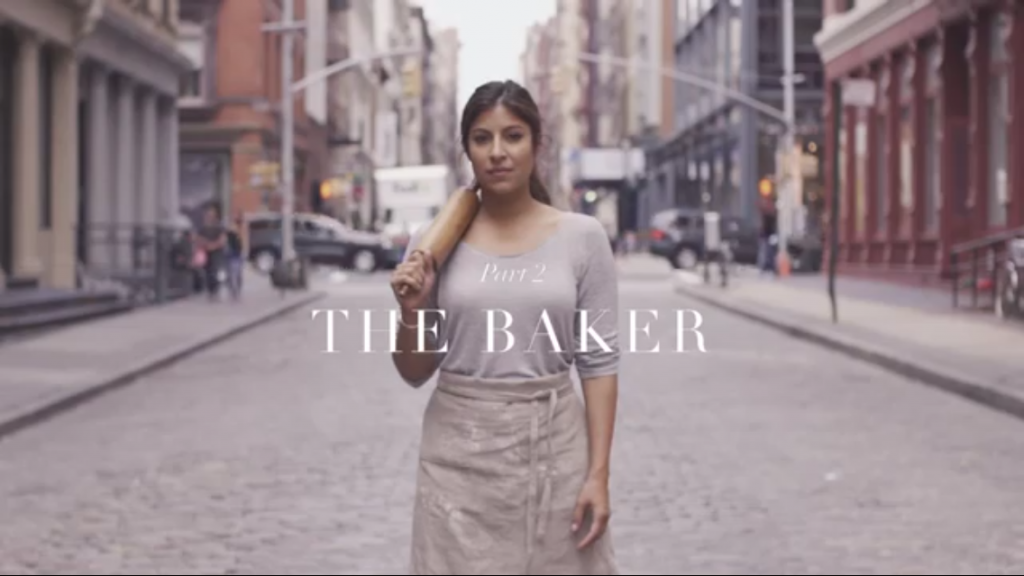 I first met Aliya LeeKong when we were both freshmen in college. Unsurprisingly, we connected over fashion. As I remember it, our friendship began when she agreed to let me borrow a pair of amazing black (leather maybe) pants to wear in a fashion show that a student group was organizing. I went to pick them up and we spent the rest of that evening discussing fashion and jewelry, as I admired the most well decorated dorm room.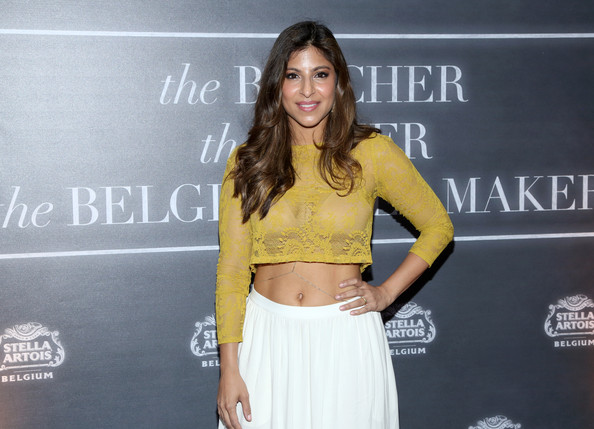 Aliya LeeKong at Stone Street, for the launch of Stella Artois' The Butcher, The Baker, The Belgian Beer Maker, an evening hosted by Chrissy Teigen, Aliya and Cara Nicoletti
The thing about Aliya is that her fabulosity is only outdone by her generosity. I was reminded of this recently. Picture it: Summer, 2014. I was midway through an unforgettable vacation when I learned of Aliya's opportunity to partner with Stella Artois— in an e-mail in which she invited me and a few others to join her as she was being filmed.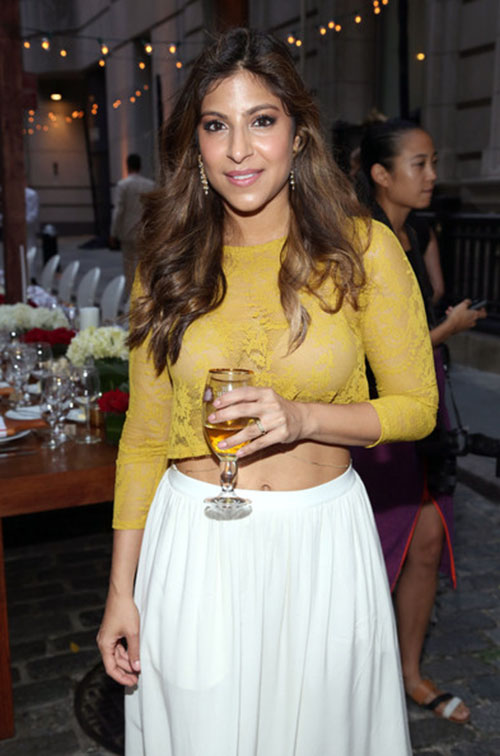 I felt gluttonous knowing that my trip to the south of France and Paris would be followed by what turned out to be the most magical wedding; which was to be  followed—just days later—by a rooftop dinner party hosted by Aliya, which would then be incorporated into a short film by Stella Artois!
Gluttonous indeed. I started the journey to the wedding in Unity, Maine just hours after landing in JFK from CDG, following a two week trip. Surprisingly, I wasn't jet lagged—I was just good and old fashioned tired. I then made my way from Unity to Philly (after a quick stop in Brooklyn), taking Amtrak  back to NYC a day later for the filming.
The dinner party alone would have been well worth the travel (since this Michelin starred chef's food is ridiculously good), but witnessing Aliya as she executed this accomplishment; and being a part of the experience, among great company, was priceless. Aliya created a menu with robust (and her signature: exotic) flavors to highlight and stand up to the pilsner. We feasted on her arroz con pato, a refreshing lettuce salad, and heirloom tomato tartes—the dough of which she made by incorporating Stella Artois. According to Aliya, the Saaz hops in Stella is perfect for tying together the earthiness, floral qualities and herbaciousness that she wants to underline her dishes.
StyleChile's wine, spirits and beer contributor, Alicia, describes Saaz hops this way: synonymous with Bohemia, spice, refreshingly clean flavors, flawless pilsners and lagers, controlled subtle bitters, Czechoslovakia and the United States, summer days and subtle aromatics. . .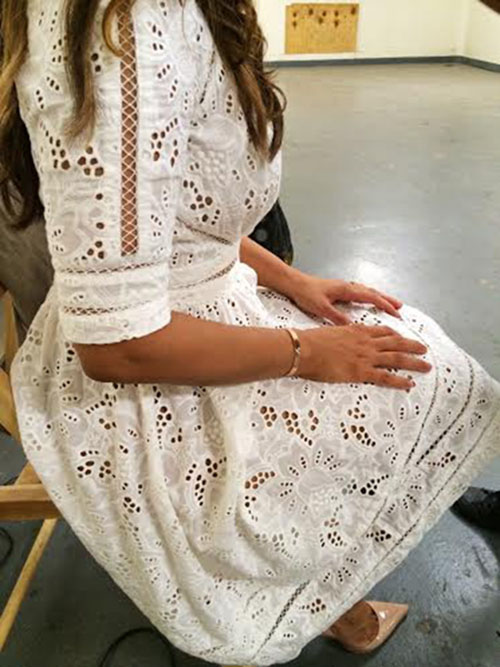 I snapped an iPhone photo as Aliya was in makeup. Dress by Zimmermann; jewels are custom with vintage earrings from her mother; shoes are Manolo Blahnik "Tayler" d'Orsay
Get into "The Butcher, The Baker, The Belgian Beer Maker", a beautifully imagined and expertly executed short film produced by Pulse Films and Vice Media; shot in Tribeca and the Brooklyn Navy Yard, at Brooklyn Grange—an urban rooftop farm that is the world's largest rooftop soil farm. Aliya's wardrobe was styled by Soull; and our makeup was done by Geeta Khanna. Enjoy a few stills from Part 2 of The Butcher, The Baker, The Belgian Beer Maker  in the gallery below and stay tuned for more on Saaz hops from Alicia!
Article  by Naki