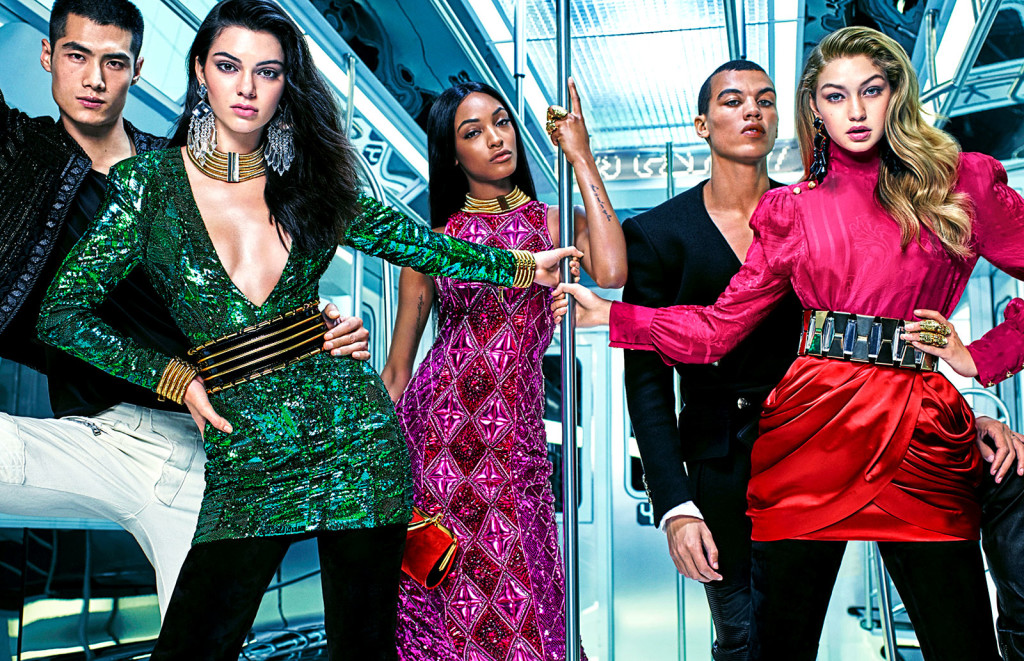 In the words of the incomparable Aubrey Graham, aka Drake, if you're reading this, it's too late. A Kanye West reference would be more appropriate here, given Balmain's wunderkind designer's (Olivier Rousteing's) friendship with West and the Kardashian clan, but I digress. If you're reading this, it's too late to join the many long lines that have already formed overnight as fashionistas from San Francisco to Sydney, from Singapore  (where shoppers started queuing up three days ago), to Dublin  are braving the elements to get first dibs at Balmain for H&M's enviable collection.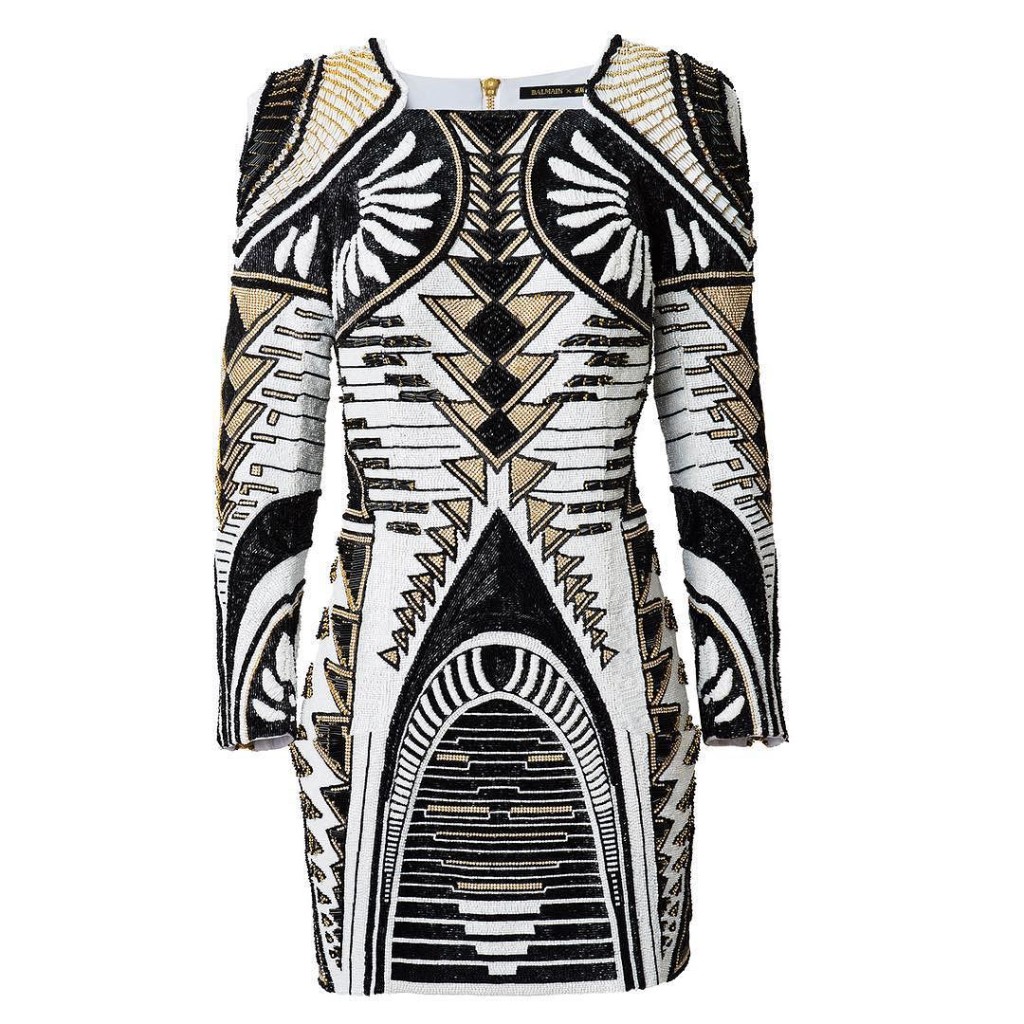 This Balmain for H&M dress retails for $649
The Balmain for H&M launch will occur around the world this morning. That's right! Get up from your desk and get ye to a nearby H&M (you should be reading this on a mobile device anyway)! Why, because the collection is fab and it represents a real investment opportunity. Enterprising shoppers in other time zones are already selling pieces on eBay for up to $1200, as of the time of this writing. I'm sure the dollar figures will continue to rise as the day progresses.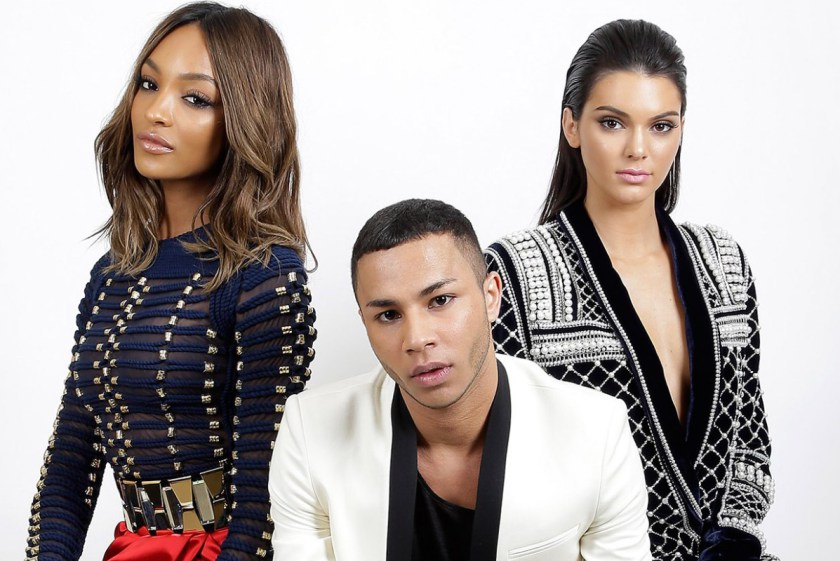 Balmain's creative director Olivier Rousteing sits front and center between Jourdan Dunn (l) and Kendall Jenner (r)
Interested in getting pieces from the Balmain for H&M collection? Then heed Fashionista's sage counsel "you can't just line up or log online willy-nilly to shop this thing — you have to be prepared." In the words of the inimitable Biggie Smalls, "there's rules to this sh*t", and Fashionista's wrote us a manual.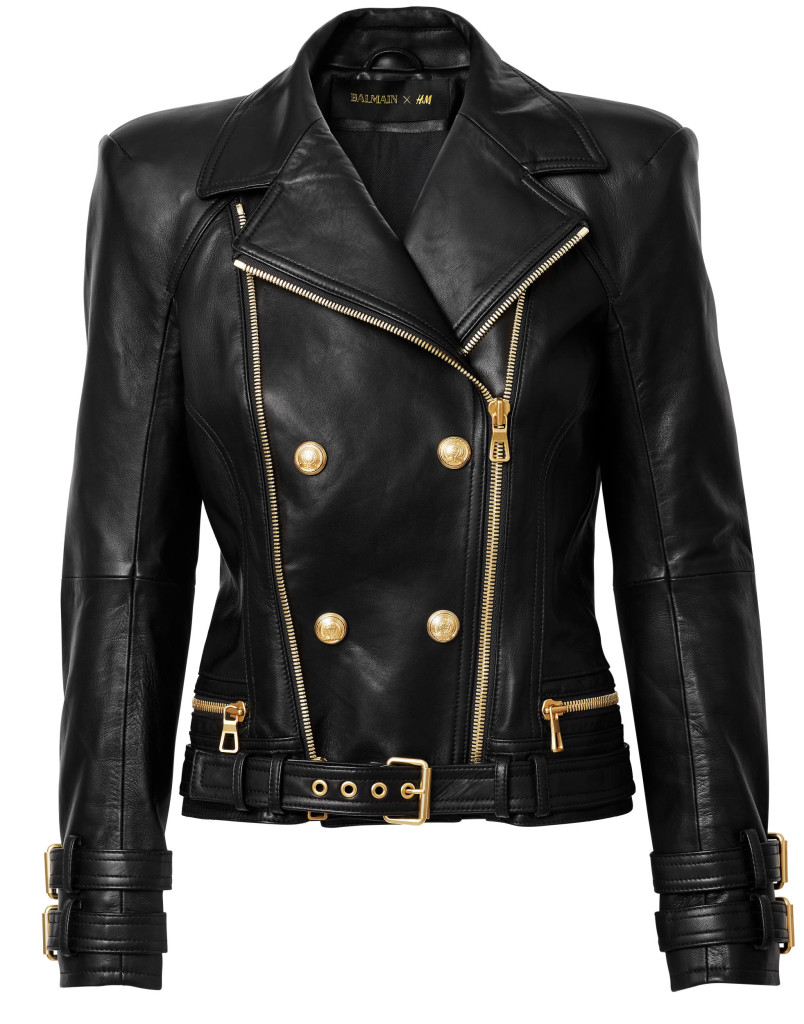 Balmain + H&M leather jacket, $399
The collection becomes available to US consumers, online beginning at 8 a.m. this morning, and in stores beginning at the same time. H&M has gotten savvy since the run on stores (and websites) during previous designer collaboration launches. As such, the retailer is enforcing limits on quantities both in store and online, and will issue wristbands to the first 420 shoppers in line? Why 420? I've got a slew of rapping references in answer, but let's stay focused shall we?
Check out the entire women's collection below. Visit this link for vintage StyleChile designer collaboration posts!
Article by Naki. Click here for more  Keep up with Naki on Instagram, Pinterest, Facebook and Twitter.