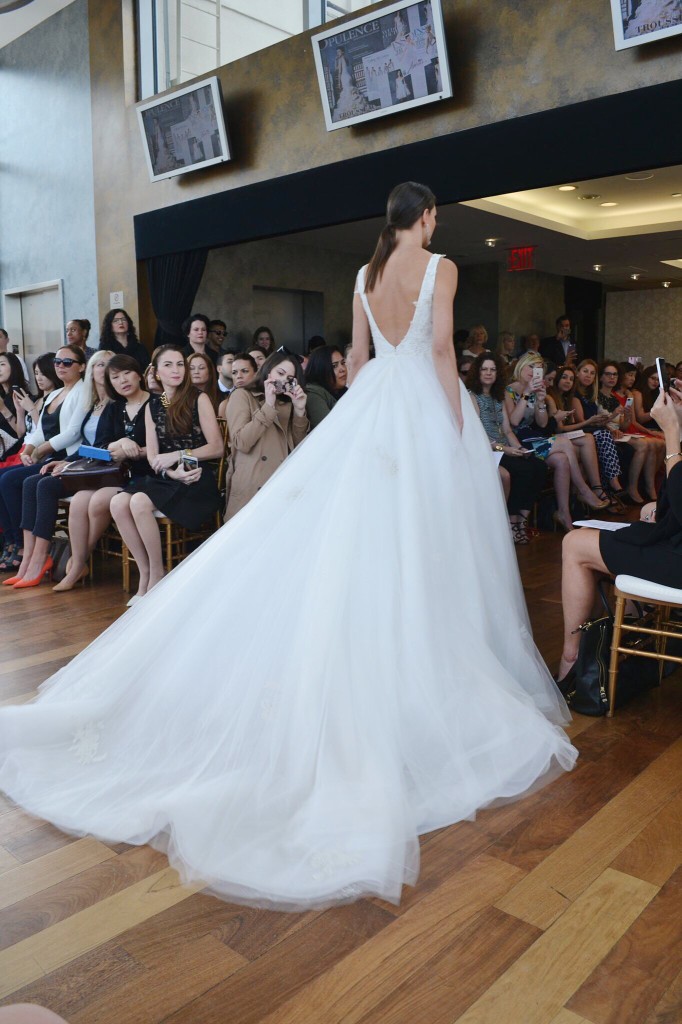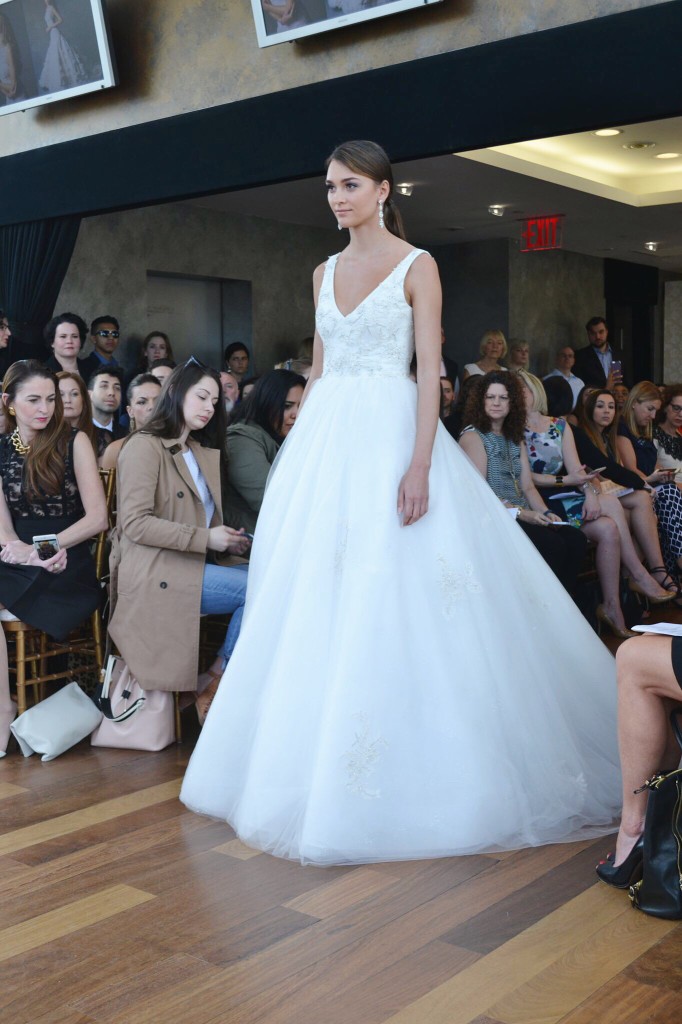 My excitement at receiving an invitation to the Isabelle Armstrong Spring 2016 show during Bridal Fashion Week turned into short-lived disappointment when I realized I couldn't make it. (I was overcommitted to a number of events, and feeling overextended after a recent tonsillectomy.) Thankfully StyleChile contributor, amazing friend and event designer extraordinaire, Yaz, attended in my place, along with real-life and blogger friend Fallon of Sage + Sparkle.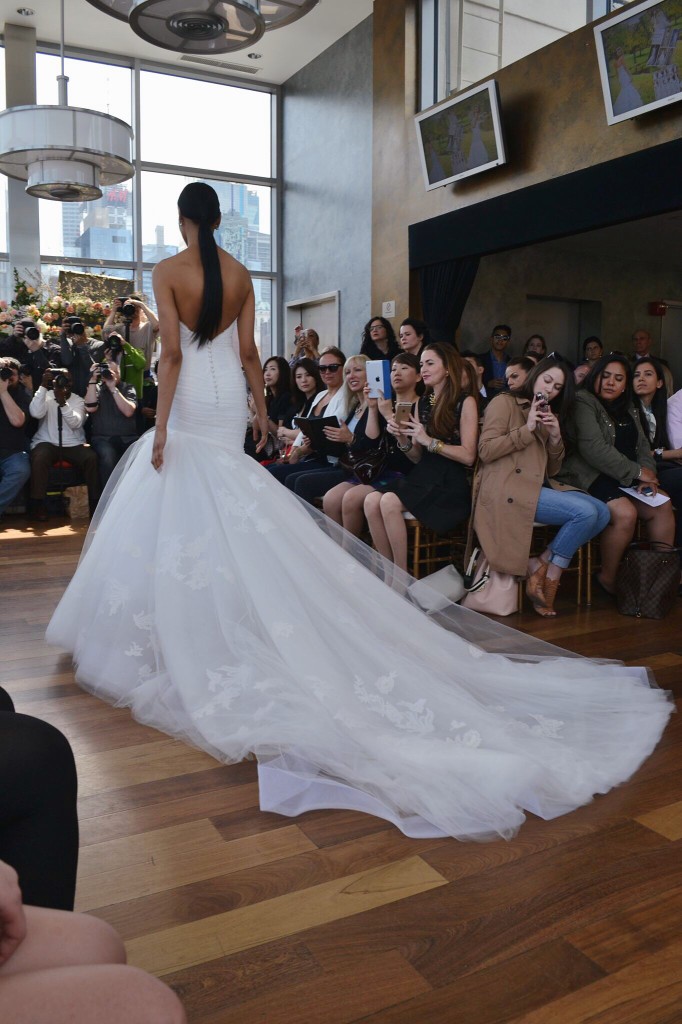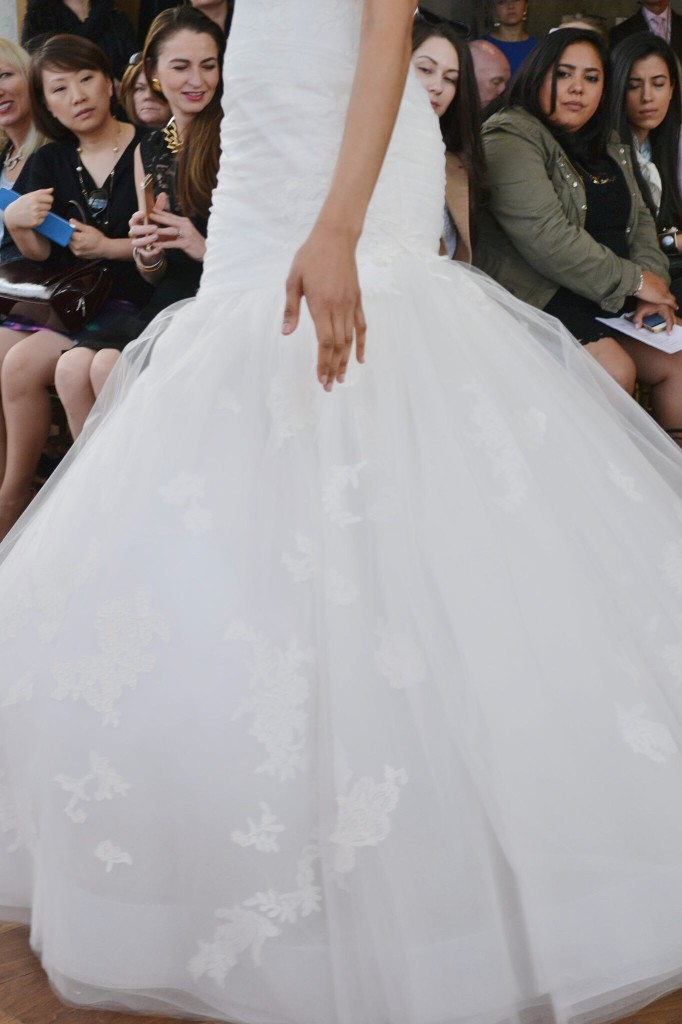 Check out Yaz's fantastic photos of the gorgeous wedding dresses, from this Saturday's Isabelle Armstrong show, in the gallery below and throughout this post.
Known for beautiful craftsmanship and elegant designs, Isabelle Armstrong is a two year old label that has already established itself as a contender in the world of bridal fashion. The Spring 2016 Isabelle Armstrong bridal collection includes perfectly draped dresses, complete with romantic fabrics, subtle embroidery and interesting geometric elements. The show was held at Penthouse 45, the elegant corporate even space in New York City's Hell's Kitchen/Midtown West neighborhoods.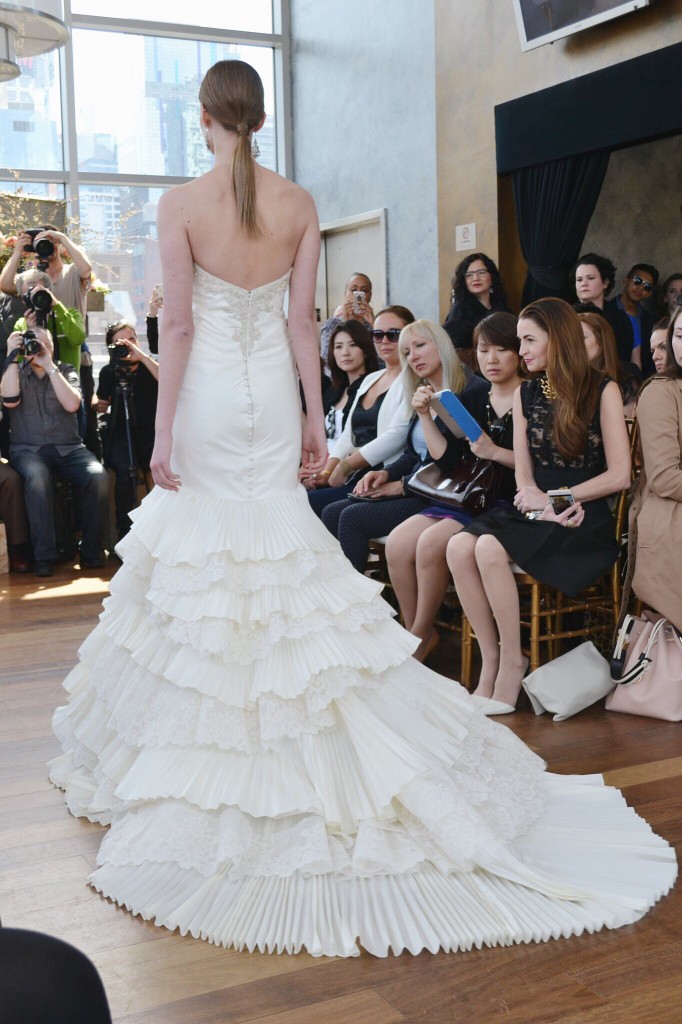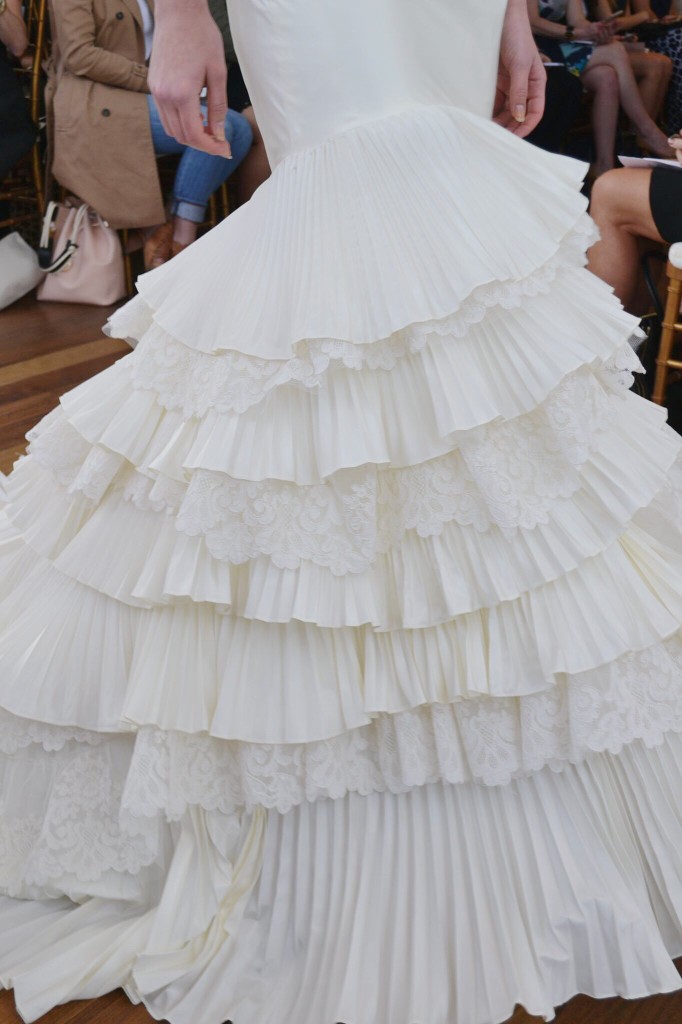 Share your thoughts re Isabelle Armstrong's Spring 2016 bridal collection in the comments section below. Which dress would you wear on your big day? Many thanks to Yaz and Fallon for attending the show and for sharing their photos with us!
Article by Naki. Photos by Yaz/Pop Event Planning