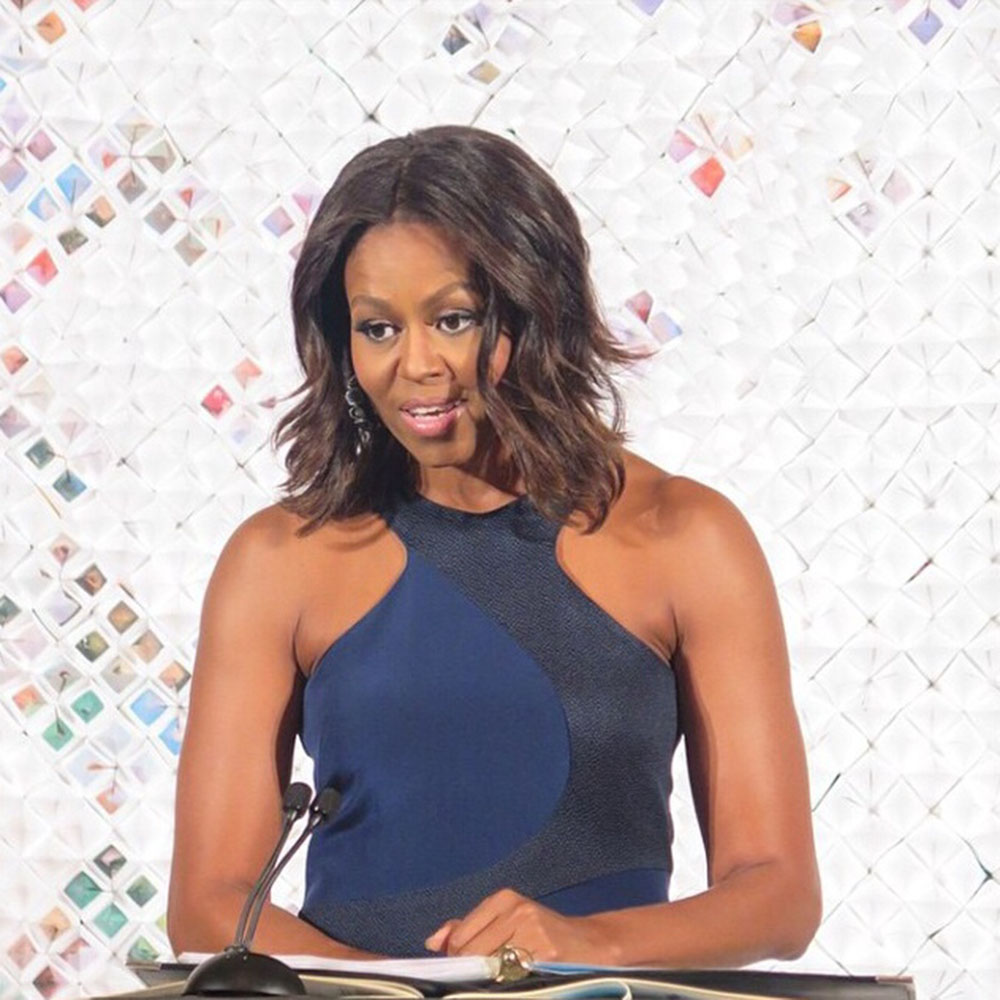 Yesterday, in an unprecedented move, our most stylish of First Ladies, Michelle Obama, welcomed juggernauts of the fashion world and students of fashion design to the White House for a career day like none other. True to her sterling reputation, our First Lady, who demonstrates daily that a love of fashion and high-level professionalism are not mutually exclusive, delivered remarks highlighting the business impact of fashion, and emphasizing hard work as the basis of success.
"We want you to see firsthand that a solid education and the willingness to work hard is really at the core of what it's going to take to achieve your goals: education and hard work. It's that simple." – Michelle Obama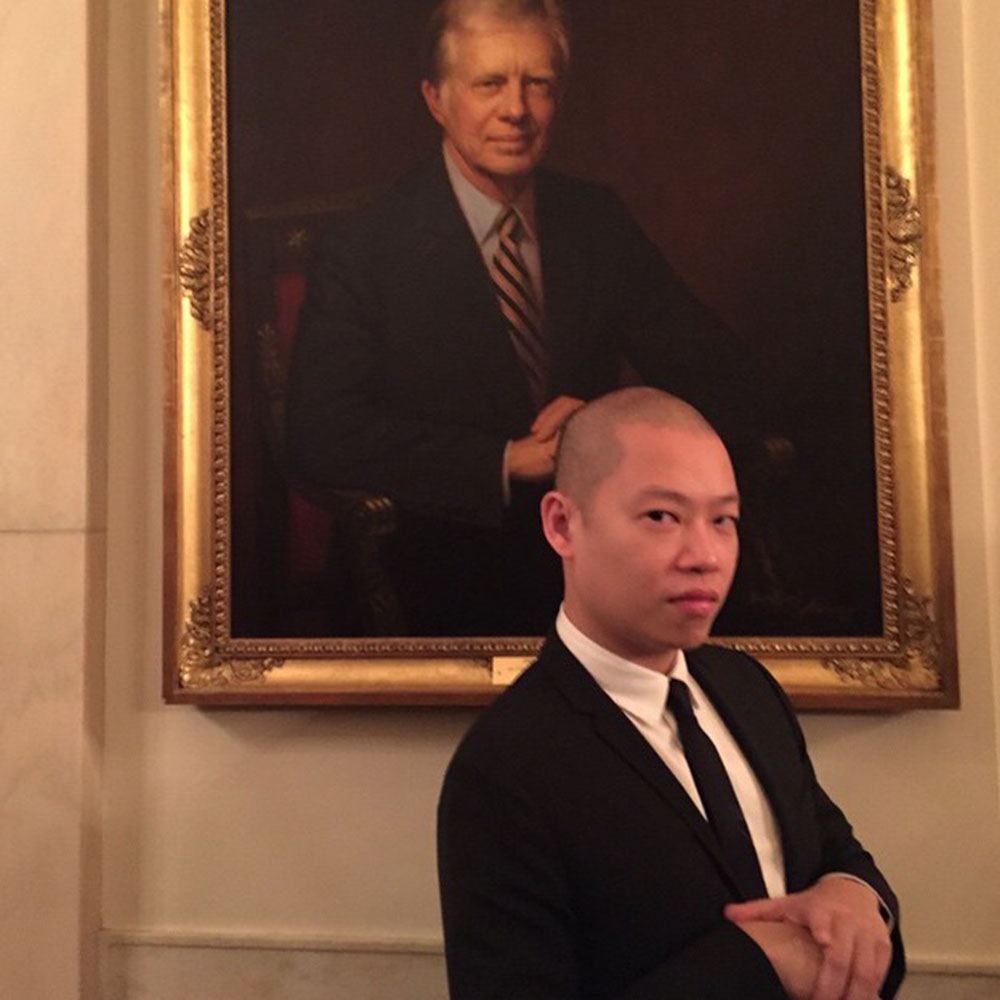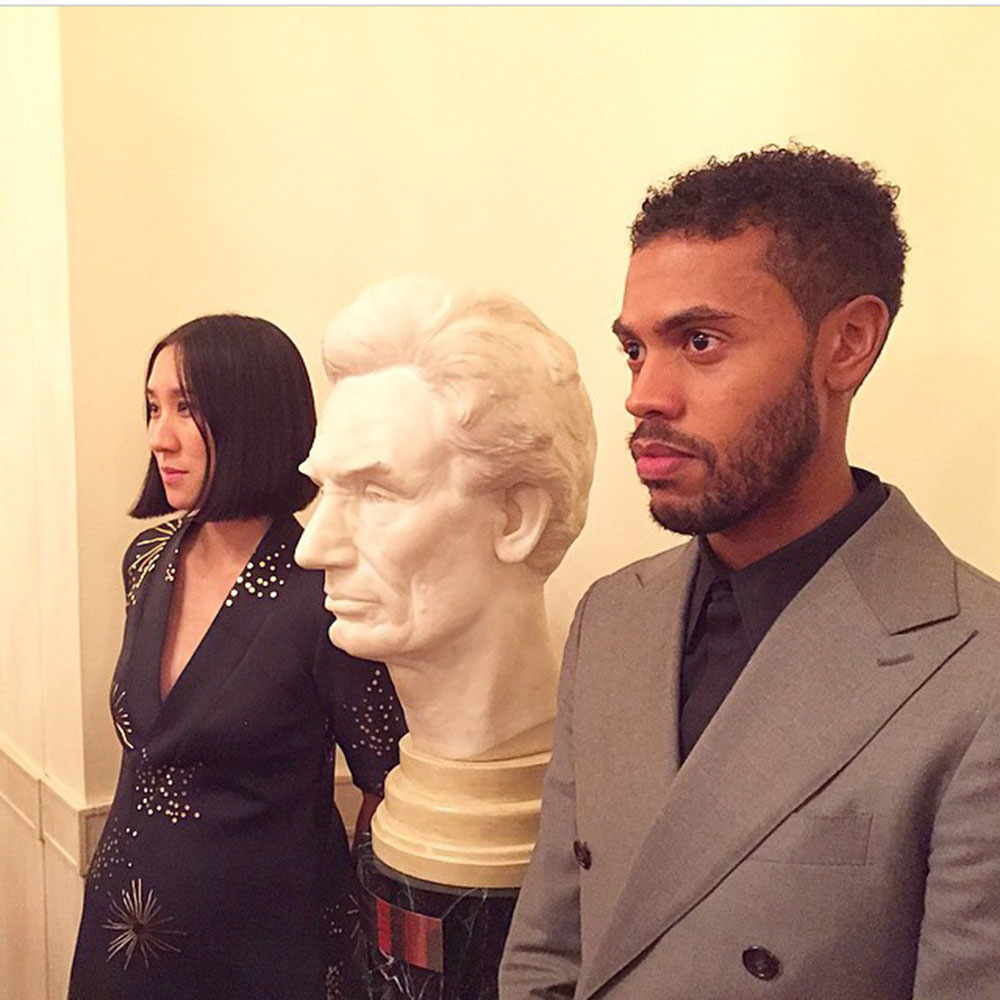 Jason Wu poses next to a portrait of President Carter and Lucky Magazine's Eva Chen stands in profile with Harbison designer Charles Harbison and a bust of Abraham Lincoln

"The truth is that the clothes you see on the magazine covers are really just the finished product of what is a very long, very complicated and very difficult process, as I've come to learn working with many designers." – Michelle Obama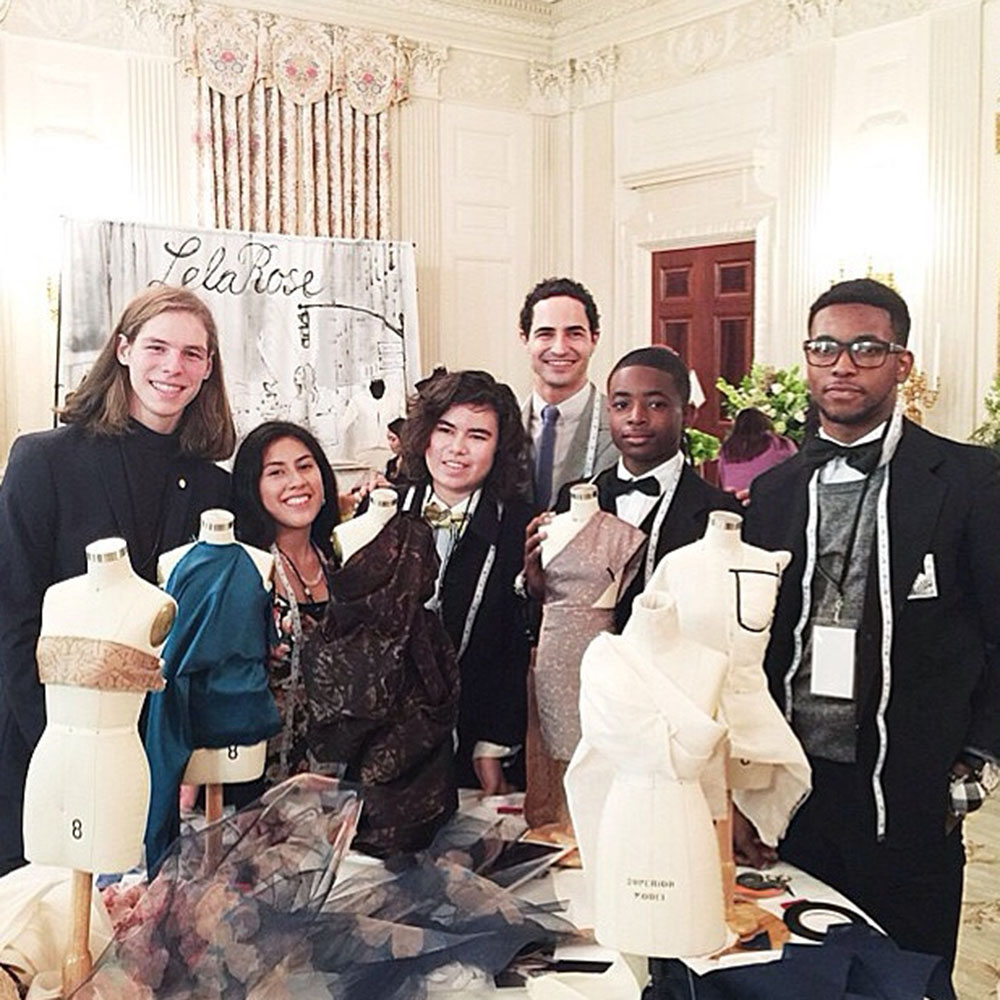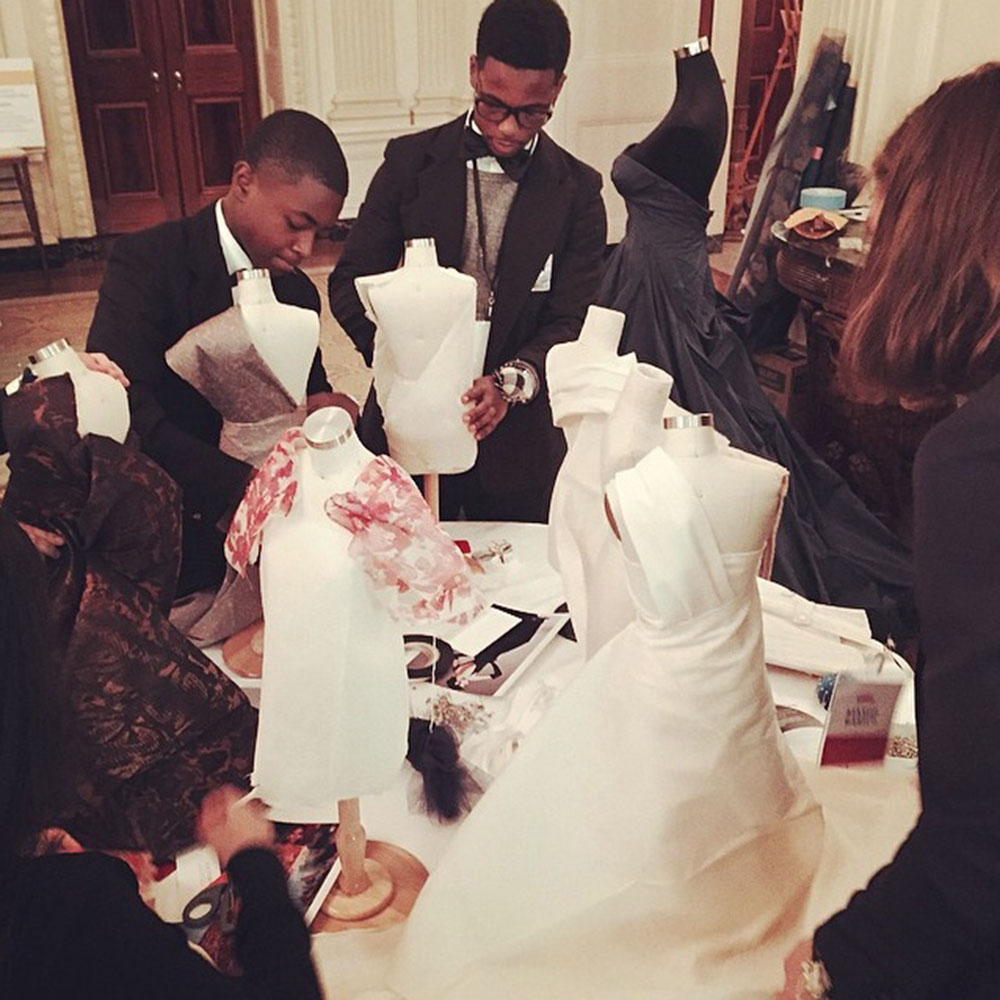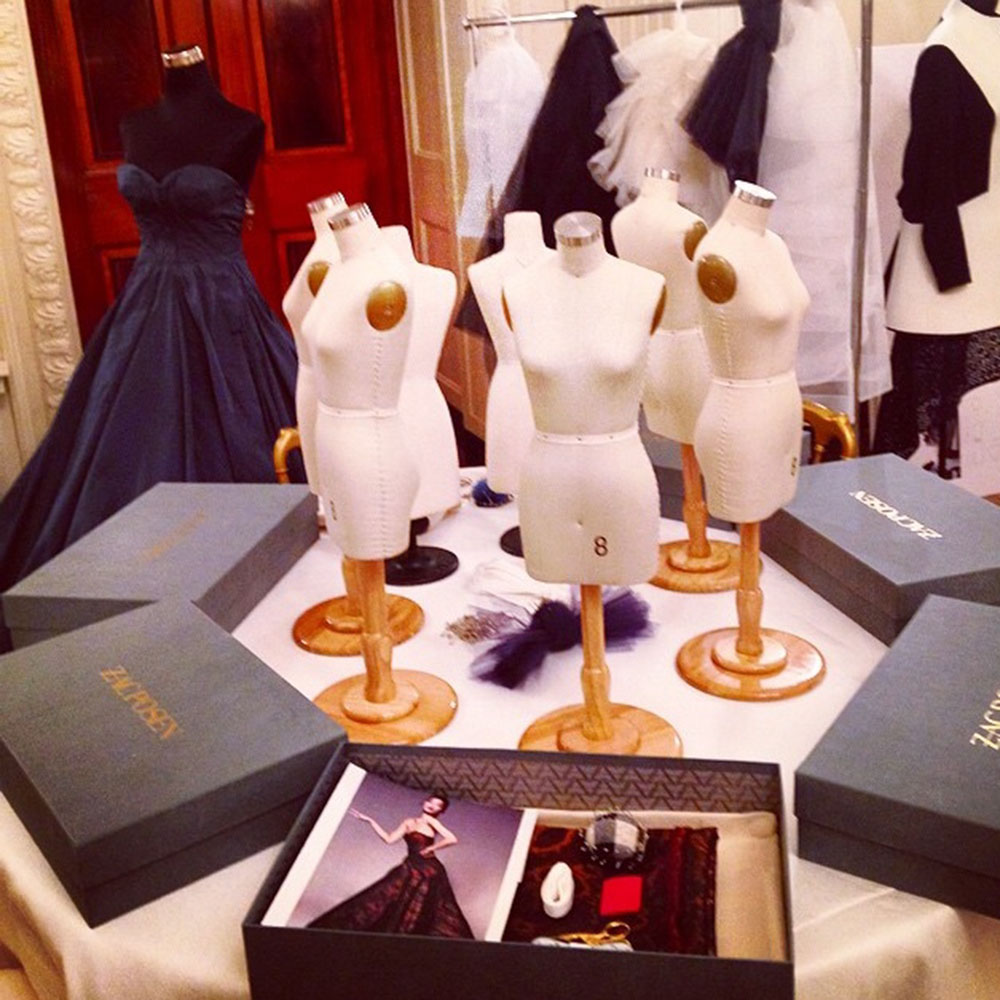 Zac Posen with students he instructed on draping technique
150 lucky students from 14 schools across the northeast networked with industry leaders and participated in workshops facilitated by New York City design institutions: Parsons, The New School for Design; the Fashion Institute of Technology; and Brooklyn based Pratt Institute. Mrs. Obama credited the Parsons contingent with decorating the tables in the East Room for the event. Students also attended workshops focused on fashion journalism (led by Lucky Magazine Editor-in-Chief Eva Chen and Cecilia Dean Editor and Founder of Visionaire Magazine), wearable technology, inspiration (shared by Duro Olowu, Thom Browne, Opening Ceremony Founders Humberto Leon and Carol Lim, and designers Phillip Lim and Reed Krakoff), construction (taught by Georgina Chapman of Marchesa, emerging designer Azede Jean-Pierre and Zac Posen) and entrepreneurship (led by stylist Mary Alice Stephenson and Spanx's Sarah Blakely).
"The industry is also a huge contributor to this economy. Last year alone, Americans spent more than $350 billion on clothing and footwear, and about 1.4 million American workers are employed annually by retailers and others in the fashion industry."- Michelle Obama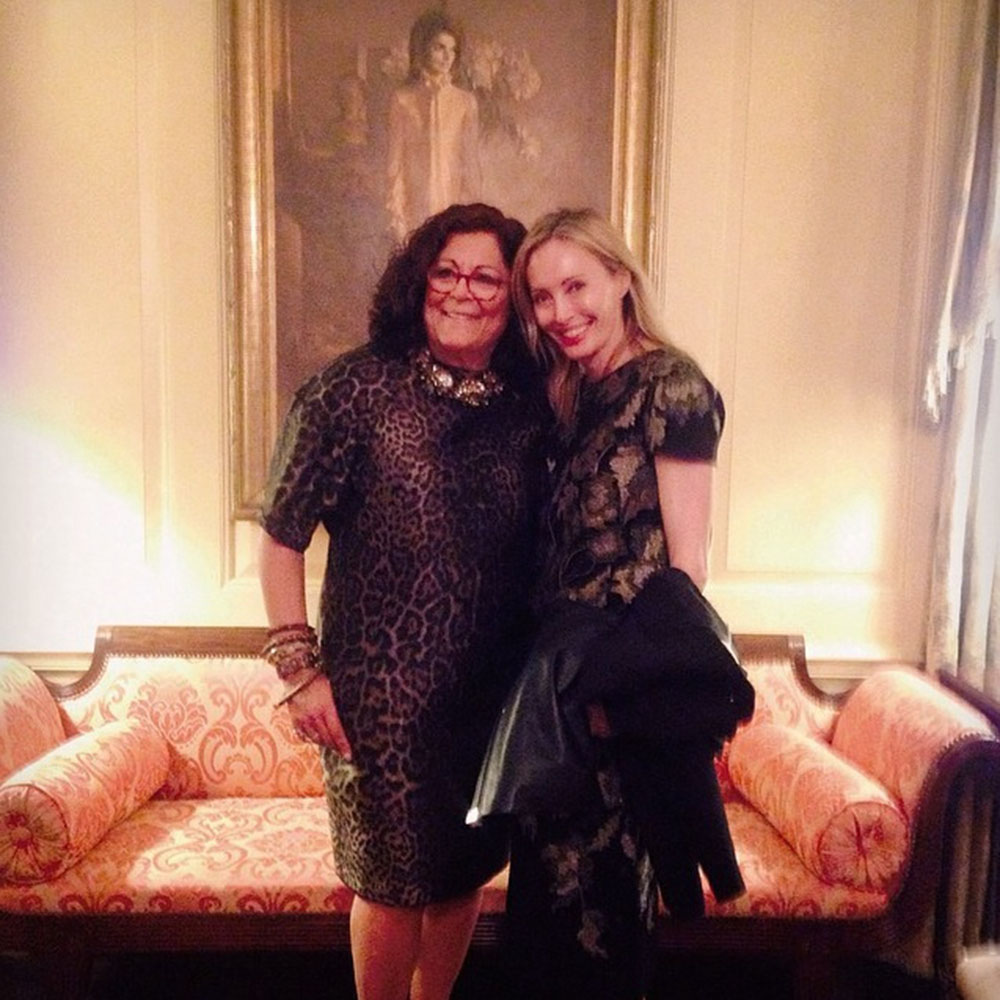 Fern Mallis and Lubov Azria beneath a portrait of Jackie O.
"In order to exceed . . .you have to be prepared. . . you've got to be willing to take some risks, and you also have to be prepared to fail—a lot." – Michelle Obama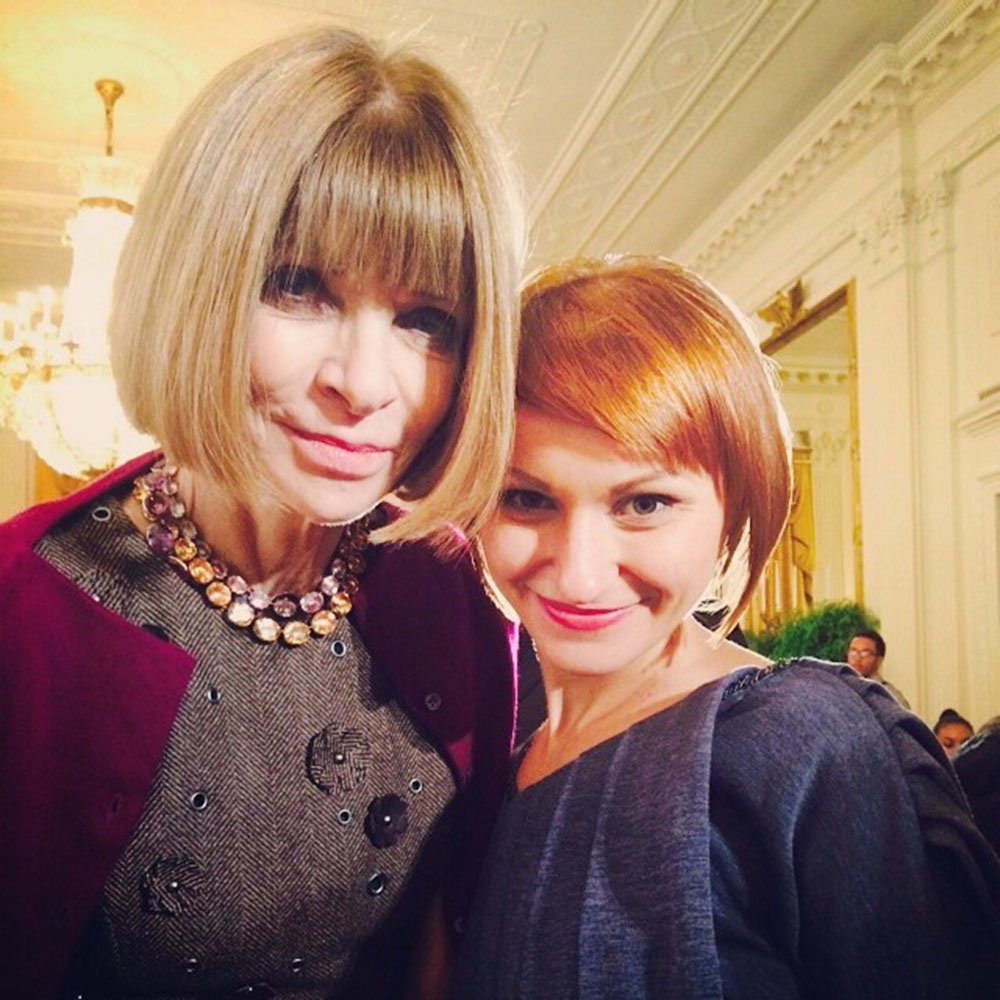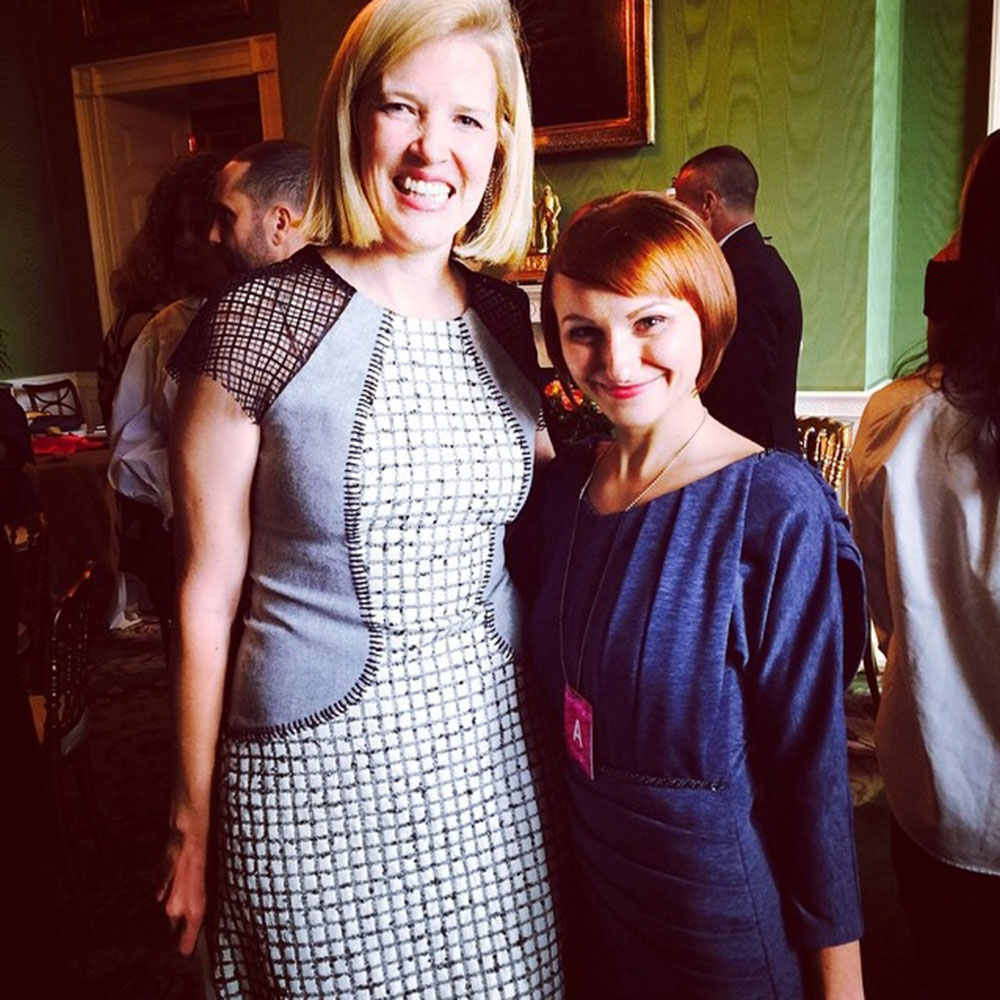 Natalya Koval poses with Vogue's Editor-in-Chief Anna Wintour and Lela Rose
The First Lady wore a dress designed by Natalya Koval, a talented Fashion Institute of Technology student who was conferred the honor after winning a design competition. Chelsea Chen, another gifted Fashion Institute of Technology student, was also recognized by the First Lady for her designs.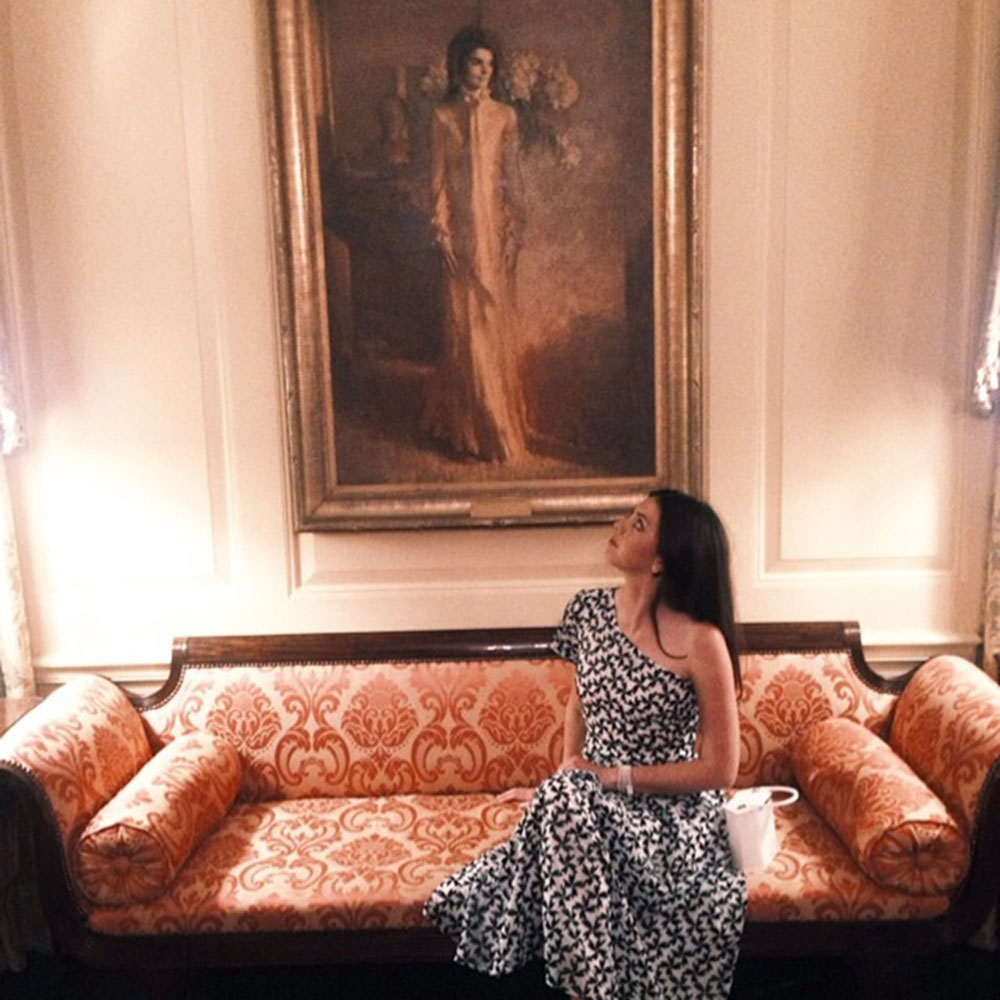 Tanya Taylor sits in repose as she considers a portrait of Jackie O
Attendees received invitations in early September, near the end of New York Fashion Week. View the gallery below for Instagram photos taken by attendees! Invitees include:
Vogue Editor-in-Chief, Anna Wintour
Eva Chen—Lucky Magazine Editor-in-Chief
Edward Eninful,  Fashion & Style Director, W Magazine
Vogue, Digital, Creative Director, Sally Singer
Designers, natch, like Jason Wu—who designed the First Lady's 2009 and 2013 inaugural ball gowns; Diane von Furstenberg, Prabal Gurung,  BCBG's Max Azria and Lubov Azria were accompanied by their daughter Chloe Azria; Lela Rose and Phillip Lim, who both served as designer mentors to Natalya and Chelsea;  Naeem Khan; Georgina Chapman and Keren Craig of Marchesa; Vera Wang; Lazaro; Mario Cornejo of Zero + Maria Cornejo; Sara Blakely, creator of Spanx; Azede Jean-Pierre; Narciso Rodriguez; Amaka Osakwe of Maki Oh;  Phillip Lim; Reed Krakoff; Theresa Bruno of Jordan Alexander Jewelry; Tanya Taylor; Duro Olowu, Tracy Reese, Thom Browne; Charles Harbison of Harbison

Executive Director of Council of Fashion Design of America and Founder of New York Fashion Week, Fern Mallis
Model Naomi Campbell
Photographer: Kwaku Alston
Jewelry designers: Fragments; Phoebe Stephens and Annette Stephens of Anndra Neen

Cameron Silver, founder of vintage Mecca Decades; Opening Ceremony Founders Humberto Leon and Carol Lim

Stylist Mary Alice Stephenson
Publicists: Patrick Bradbury of Bradbury Lewis; Jen Volk of Alice + Olivia; Andrew Taylor, Burberry

Stylist and PR consultant Nneya Richards
Hair Stylist Johnny Wright