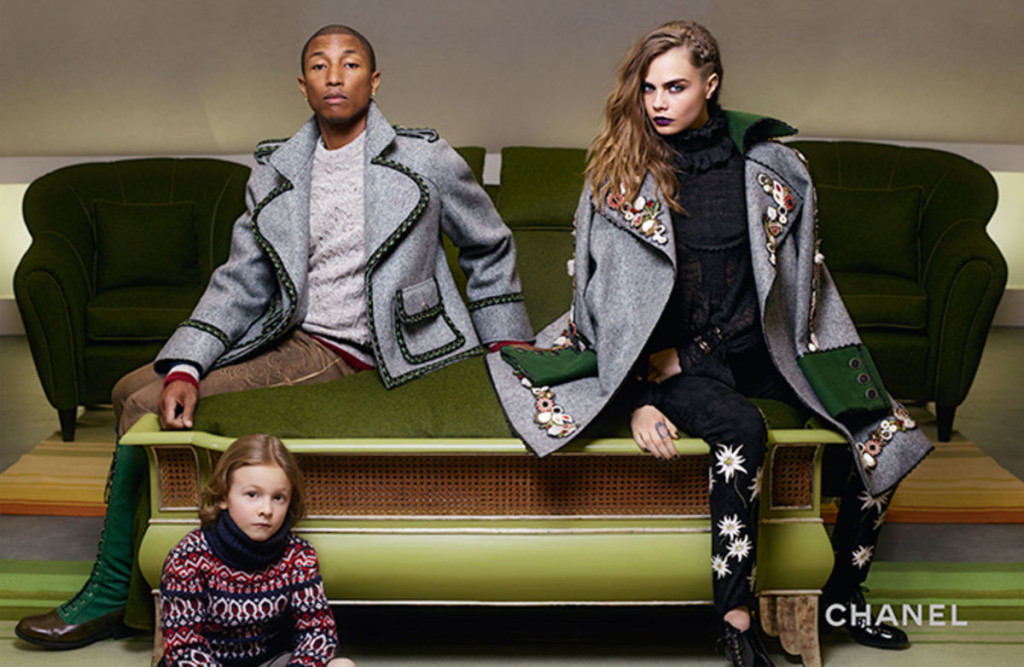 Fresh off the heels of their whimsical turns as stars of the Karl Lagerfeld-directed short film Reincarnation (see video below), Grammy award winning musician and entrepreneur Pharrell Williams, supermodel Cara Delevingne and adorable little model Hudson Kroenig make an encore appearance–this time in still life–as models for Chanel's pre-fall 2015 Paris-Salzburg campaign.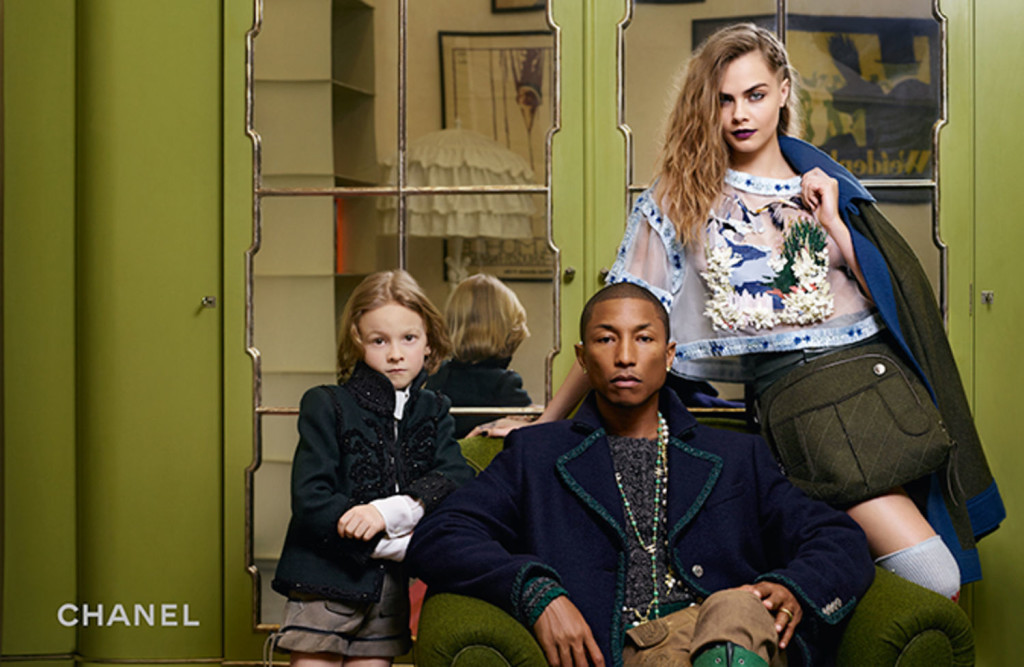 Like the video–which feature the duo of Pharrell and Delevingne escaping their service-oriented lived in their dreams, and performing an original song "CC The World", penned by Pharrell of course–the photos for Chanel's Paris-Salzburg ad campaign were directed and photographed by the legendary Karl Lagerfeld, Chanel's creative director (that's uncle Karl to lucky little Hudson Kroenig).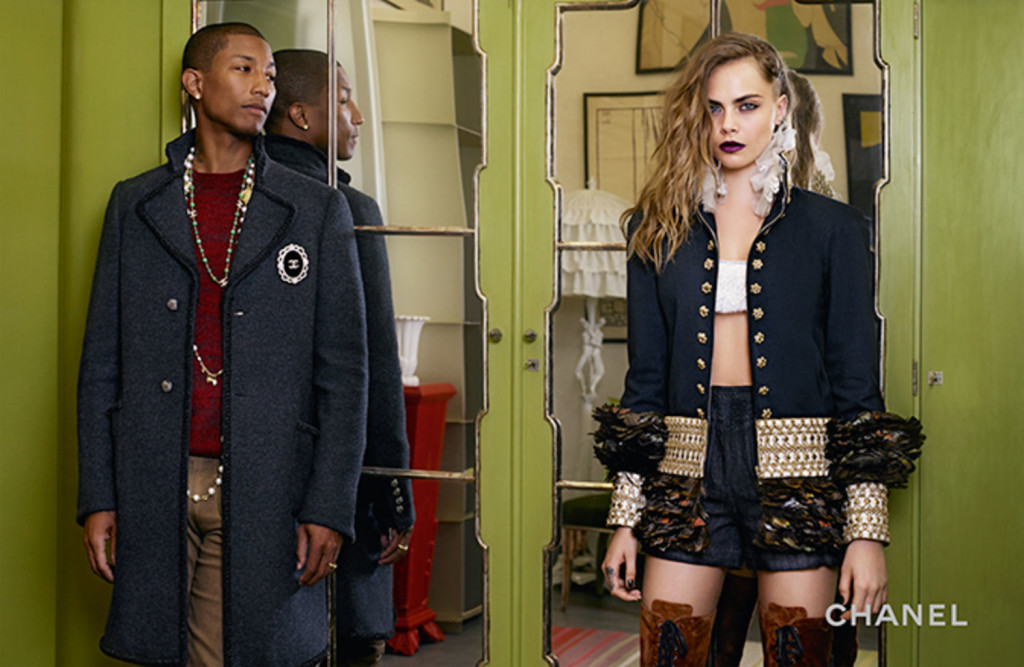 The Paris-Salzburg's collection's connection to Austria is clear: lederhosen, thigh-high stockings and knee-high boots are highlighted. I've gotta' be honest though, while immaculately designed and exhibiting the brilliance that every Chanel piece usually possesses, the military inspired collection (when paired with the idea of Salzburg) definitely bring the atrocities associated with World War II to mind. I would think the house of Chanel, given certain assertions about Coco Chanel's political leanings, would want to avoid any such associations.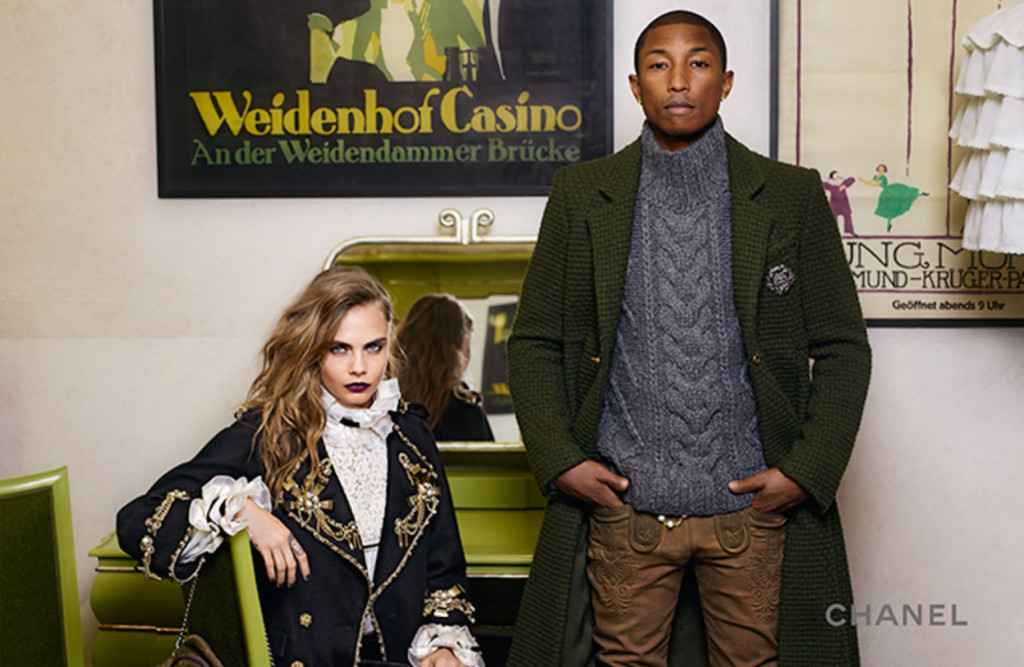 Feast your eyes on a selection of the photos from Chanel's pre-fall 2015 ad campaign, and check out Pharrell's and Cara's debut in the Reincarnation below.

Article by Naki