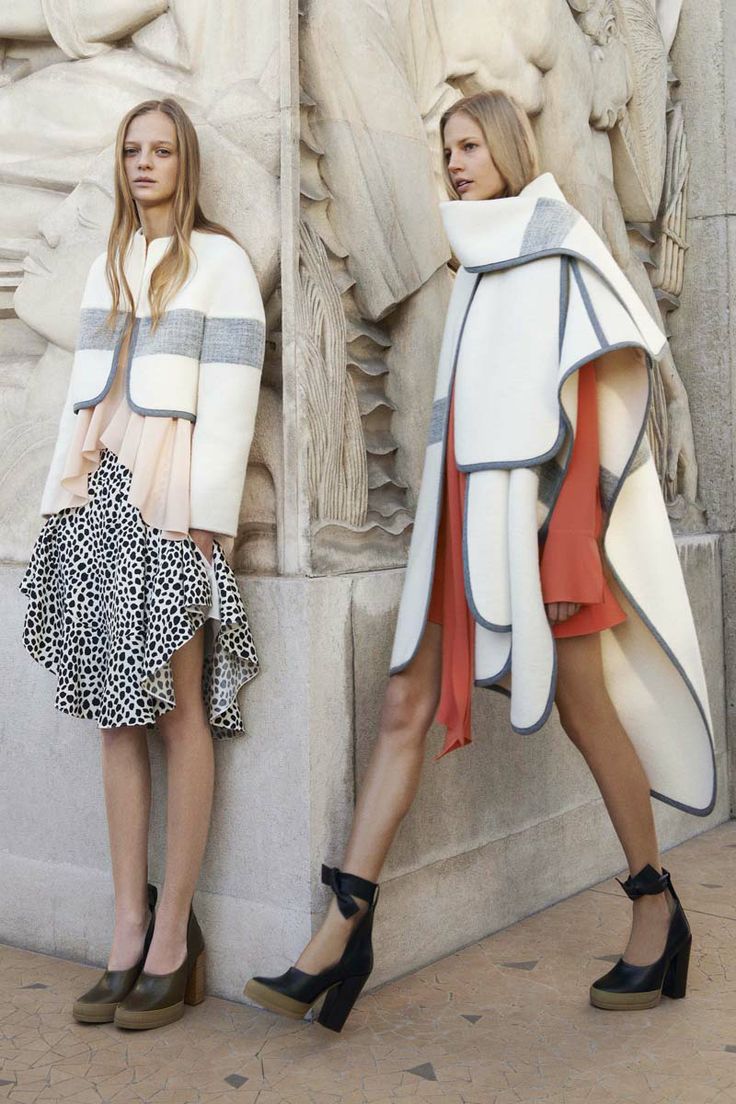 Now that this new site is live, I have some catching up to do! That includes sharing my thoughts on, and lots of pics of, collections shown in the recent past. This post focuses on a pre-Fall 2014 collection, but is totally relevant now given the state of our weird weather. I'm just sayin' . . . you could need a coat tomorrow—you just never know. You'll definitely need a coat for Fall though, so here goes . . . Of all of the looks I've seen in the past six months or so, one of the standouts is a blanket coat that Clare Waight Keller presented for Chloé pre-Fall 2014.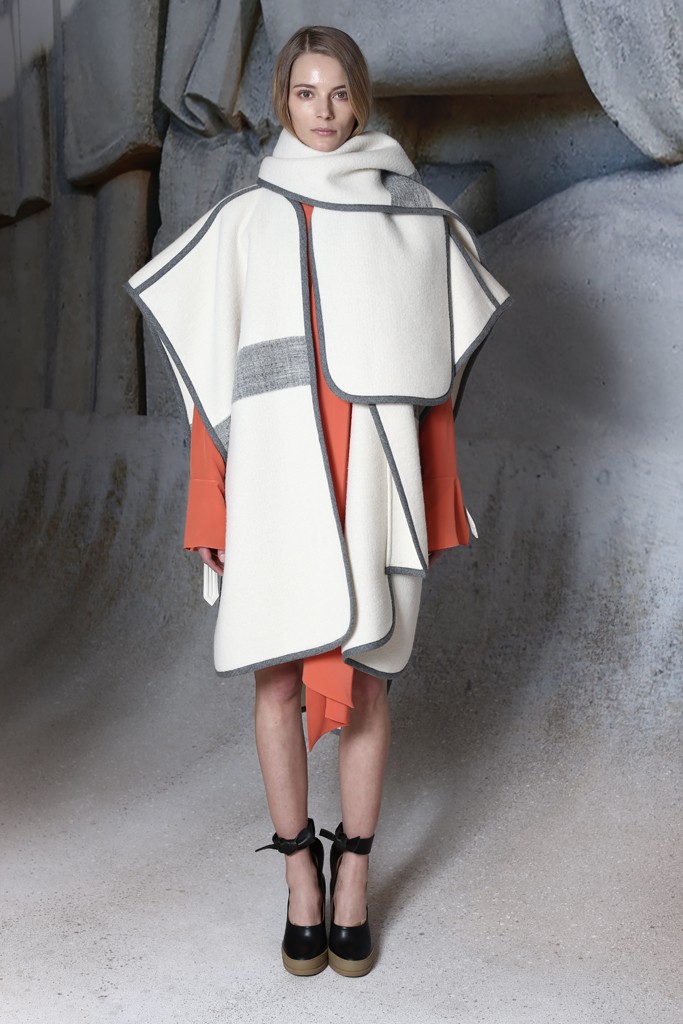 Clare is new to Chloé—she joined the storied French brand as Artistic Director in 2011 after her departure from Pringle of Scotland where she was Creative Director—yet she channeled the "luxury prêt-a-porter" sensibility for which Chloé is known like an old hand, showing a real commitment to Chloé's founder's (Egyptian-born Gaby Aghion) vision of wearable off-the-rack clothing.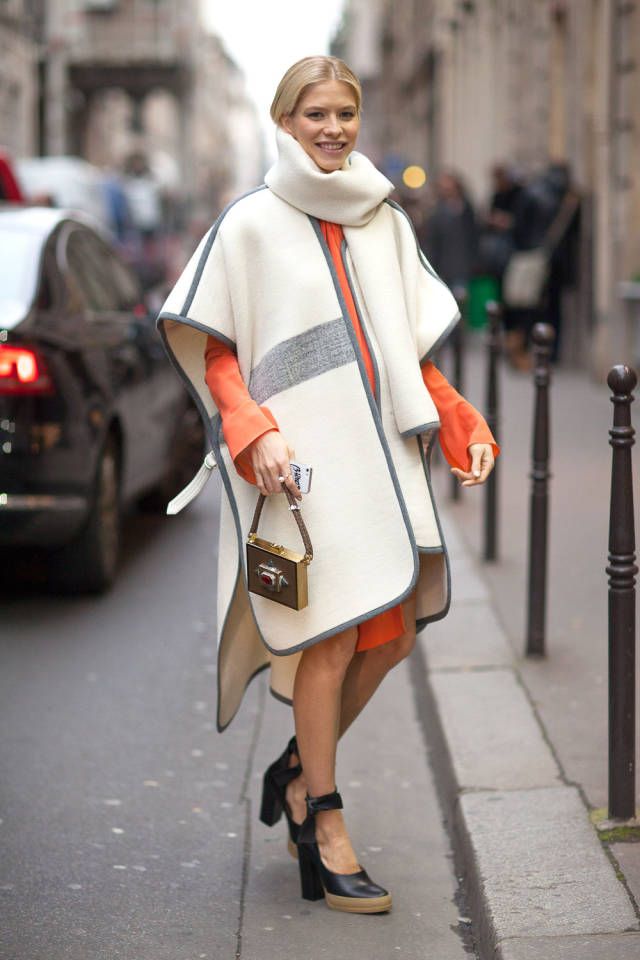 According to Vogue, Clare's inspiration for the collection is an old archival photo of a navy blanket coat from 1966—the same year in which Karl Lagerfeld became Chloé's head designer. Now, you know that if Karl's coat is the point of reference then this collection is nothing short of delicious. And what a beautiful collection it is! Have a look in the gallery below. What do you think? You can purchase one like the piece featured above here. Check out BCBG's less expensive version here. Pair your blanket coat with Chloé's patchwork chain wallet, or patchwork shoulder bag. You can thank me later!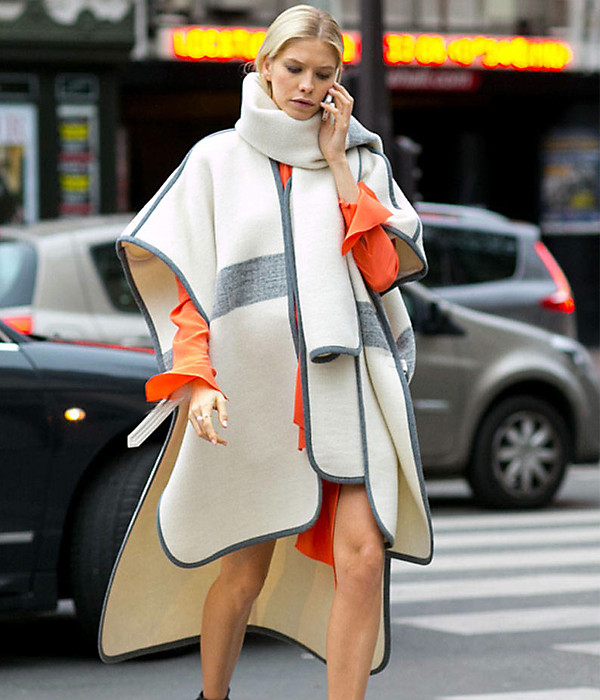 * Gaby Aghion is credited as the first to use the phrase prêt-a-porter, creating a prêt-a-porter line (in 1952), followed by Givenchy (in 1956)—in a radical move away from Haute Couture which was de rigueur for luxury fashion houses at that time.
– Naki