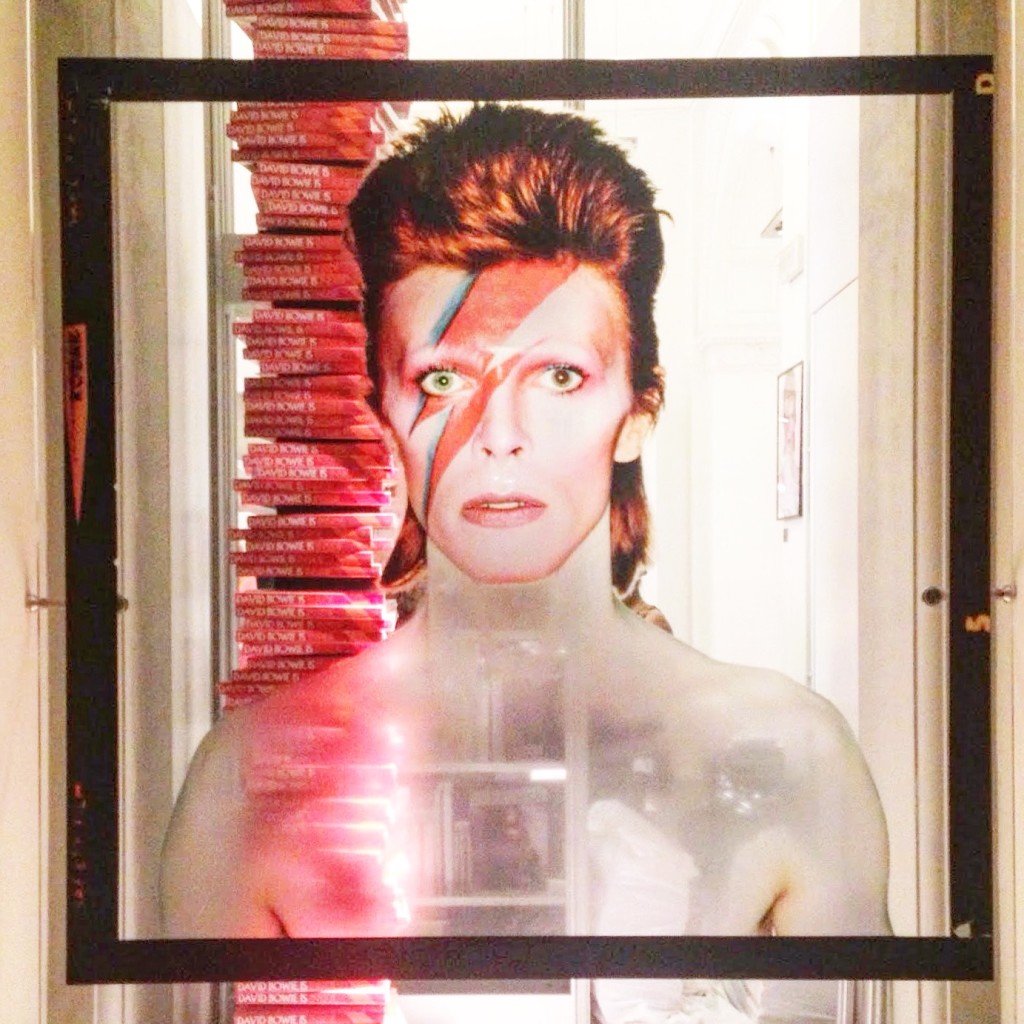 Pamela here, compelled to do a quick post about the incomparable David Bowie who passed away this weekend. I've been waxing lyrical about Bowie to Nakia for some time. Particularly after I caught an exhibition about him at the Victoria and Albert Museum in London. Bowie was a true polymath whose work covered music, film, art and fashion. Even his eyes – one  blue one permanently dilated and seemingly darker – were interesting. He has always fascinated me.
Bowie captivated me first on film. I was intrigued by his striking features and androgyny in Labyrinth and The Man Who Fell to Earth – but it was his iconic music (Space Oddity, Starman, and The Man Who Sold the World are my favourites) and unconventional style that fuelled an era of glam-rock fashion that was before my time.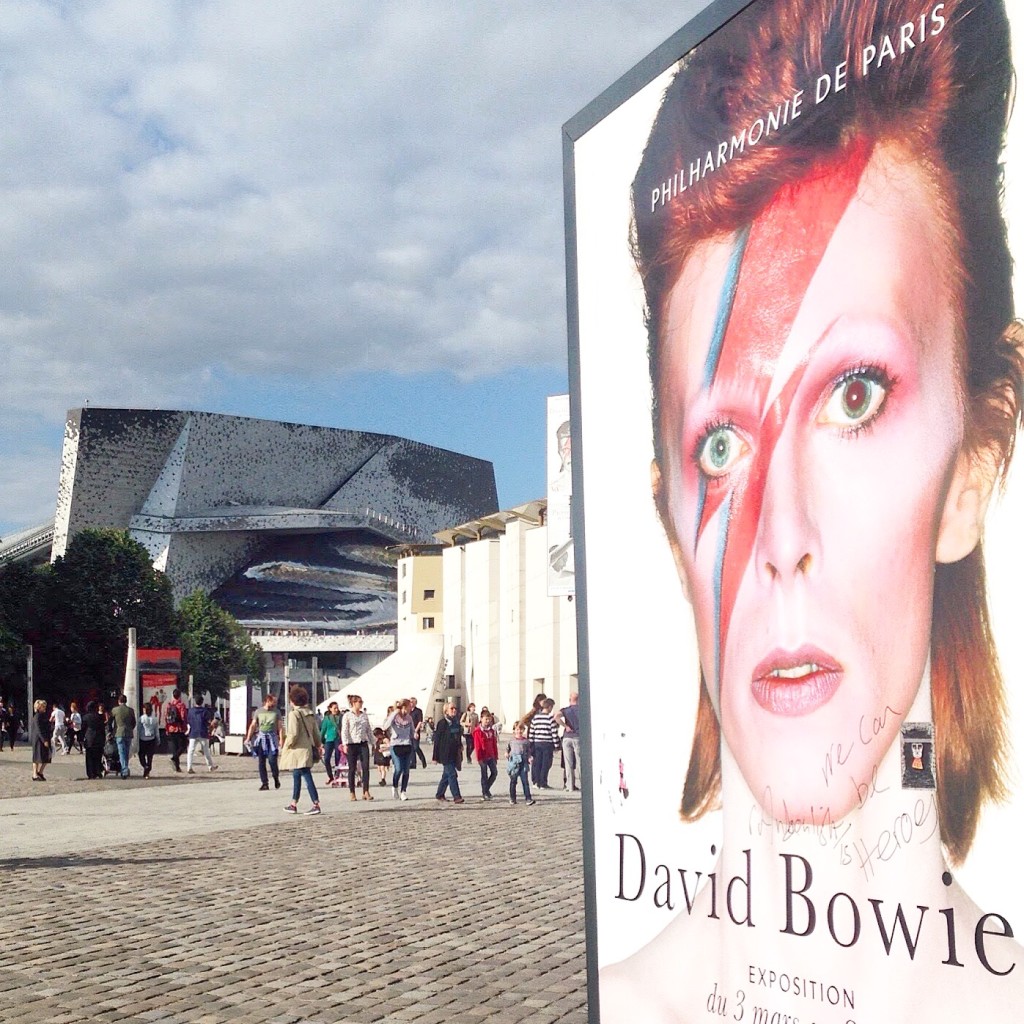 I became more aware of the range of his work and influence at the David Bowie Is exhibition in London back in 2013. I thought it was one of the best I have ever seen. I wanted take so many pictures (I did try!), but in fairness to the organisers, it was an event that was better experienced in person. The exhibition was a psychedelic mix of sound and imagery – at times it felt part concert and part fashion show – it took me through his evolving style, his expansive collection of work, and it reminded me just how influential and innovative he was. I made a point to see the exhibition again at the Philharmonie de Paris on my trip to France in May 2015.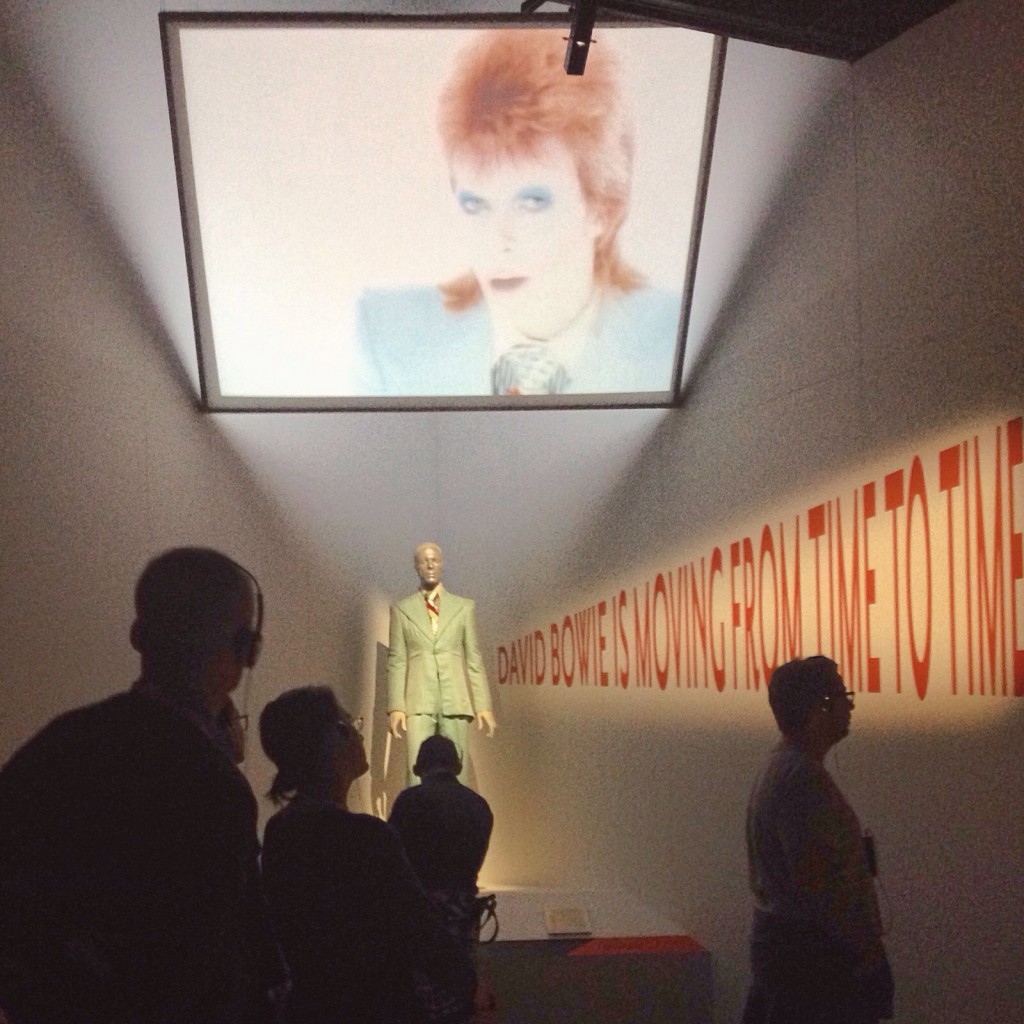 If you are yet to discover Bowie's continuous reinvention and outlandish style – a sense of style that seemed to transcend gender and time – just take a look back at his music videos and prepare to be inspired. His avant-garde performances and imaginative costumes fortified an MTV generation. But take it from me after spending hours at his exhibition – you have an awful lot to catch up on.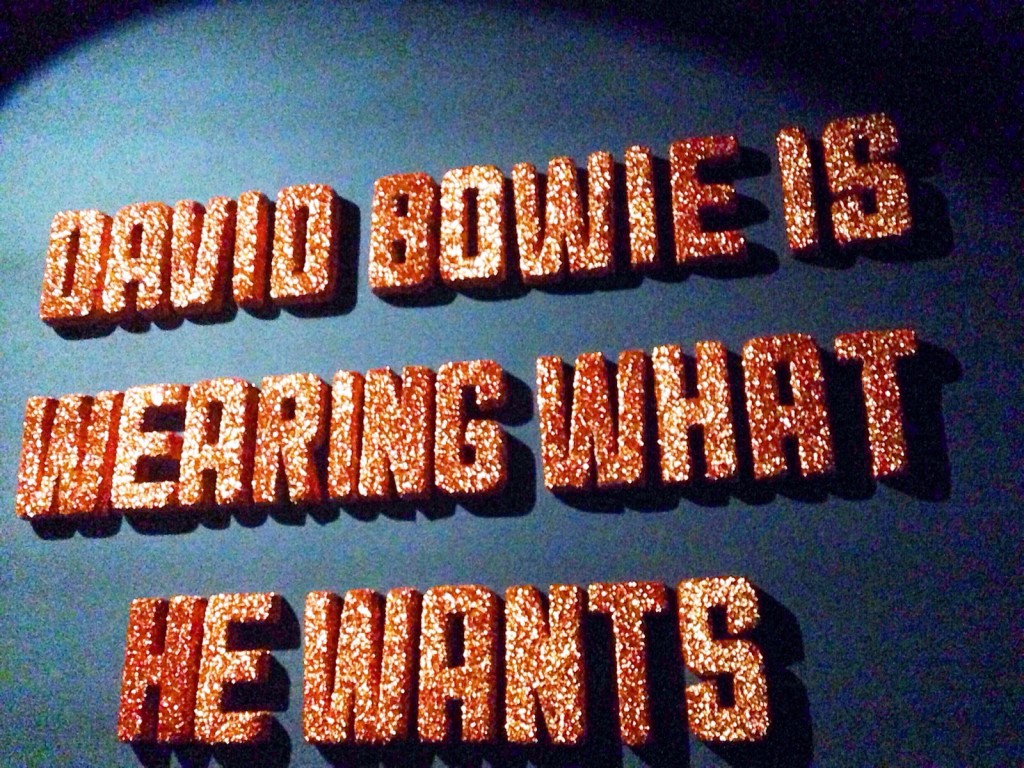 Nakia and I had a conversation recently about which stars we thought could be key influencers of the fashion industry. We both agreed that our contenders should demonstrate an untethered creative mind. They should have an aptitude for taking inspiration from multiple sources and they would use them to create things that continued to surprise us. David Bowie tops that list.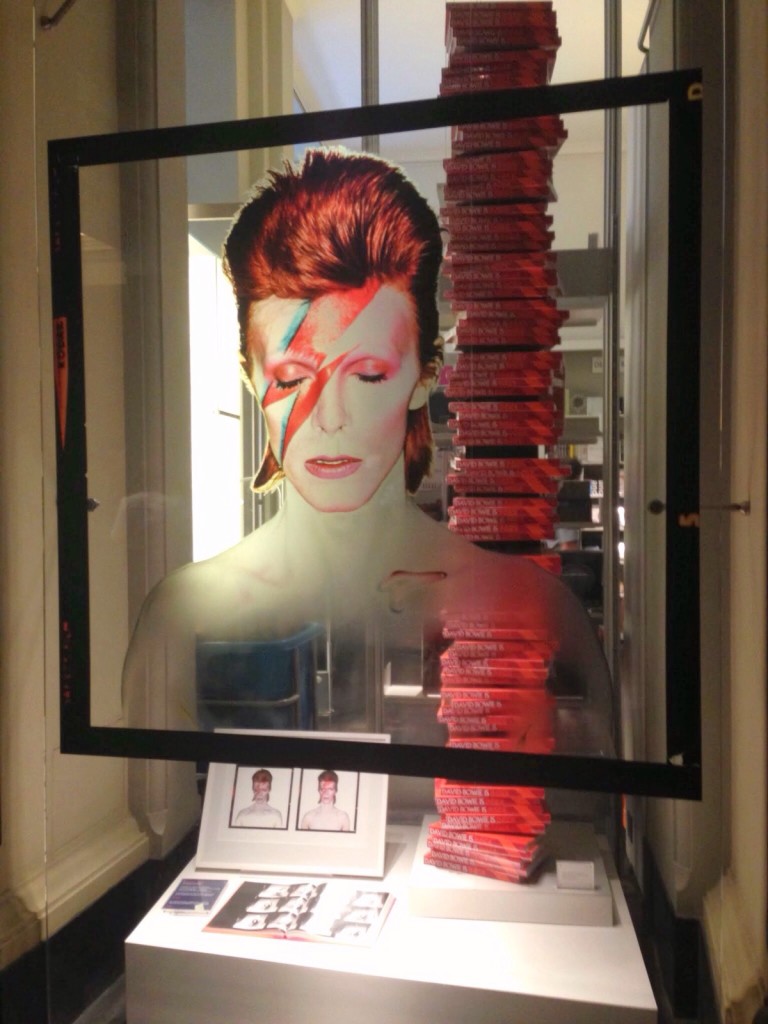 Article and photos by Pamela. Keep up with Pamela's travel adventures on her Instagram account flee.too, and here for all of her works on StyleChile. Check out the Movement category for vintage StyleChile travel posts!