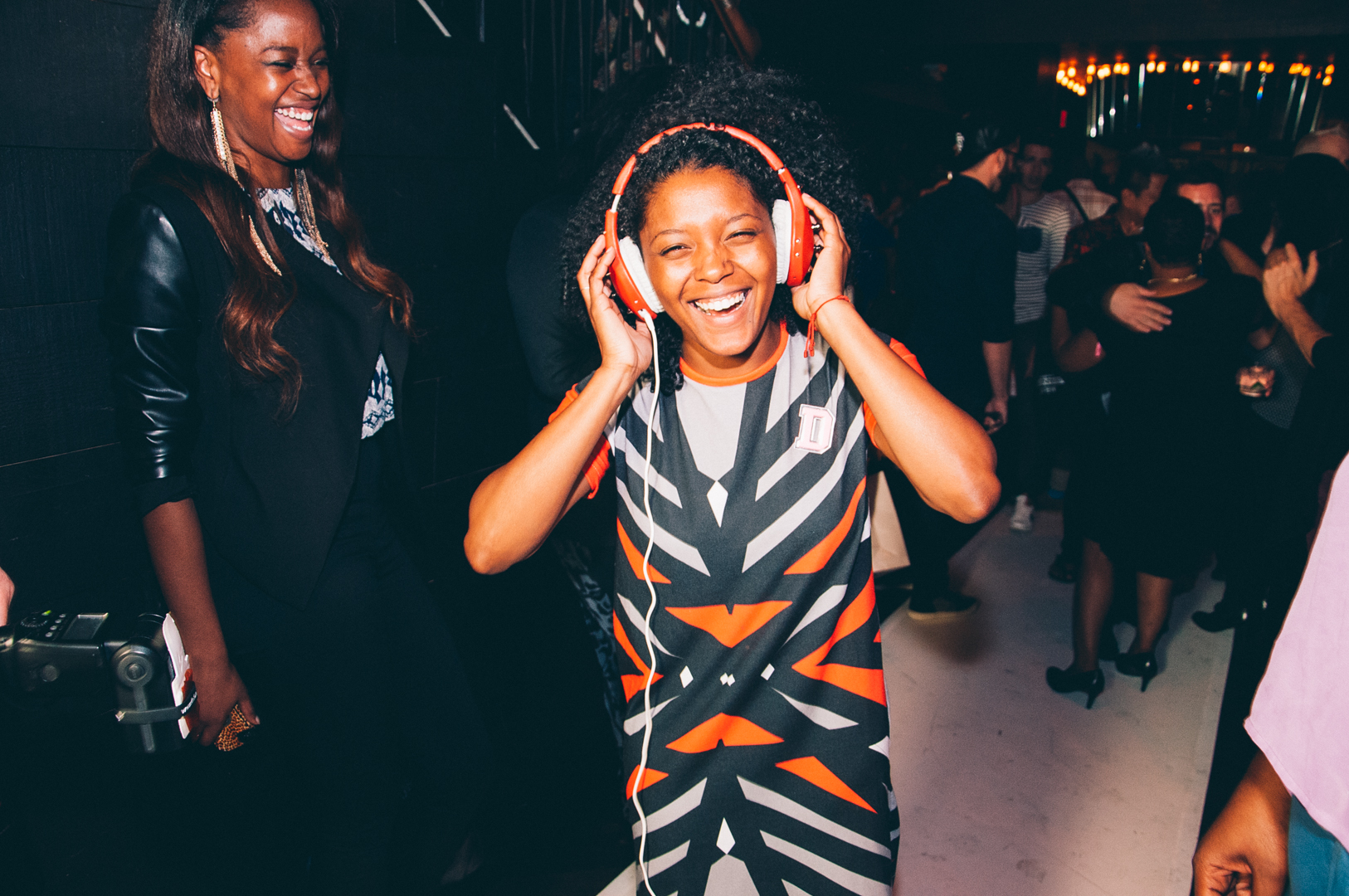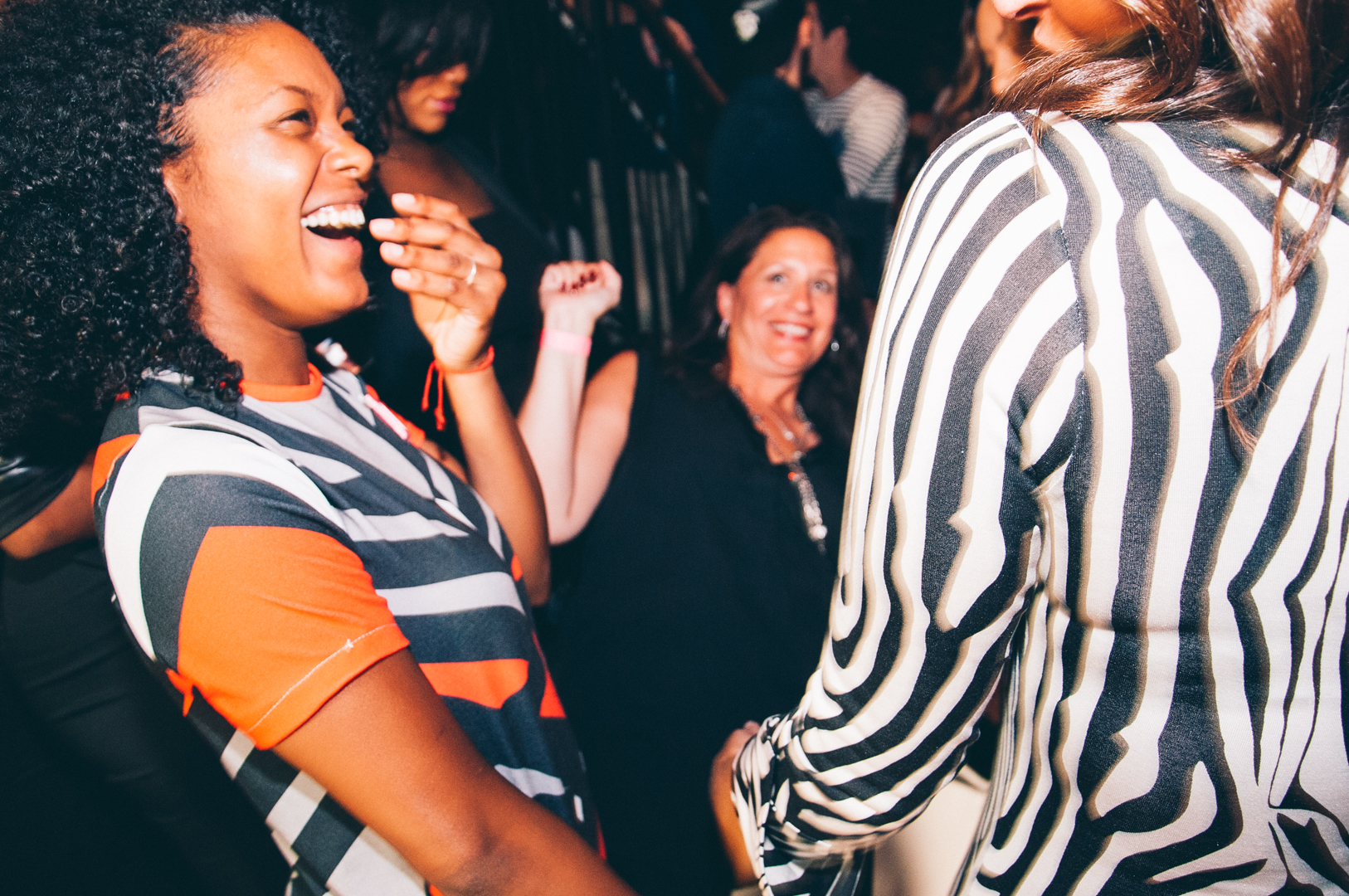 Dominique "Dom" Streater's burgeoning fashion line reflects the designer's sensibilities in a way that is not readily apparent in the works of other artists. A proud Philadelphia native, West Philly to be exact, Dom Streater has since returned to her city, after winning season 12 of Project Runway, and works in a design studio just a few blocks away from Philadelphia's South Street.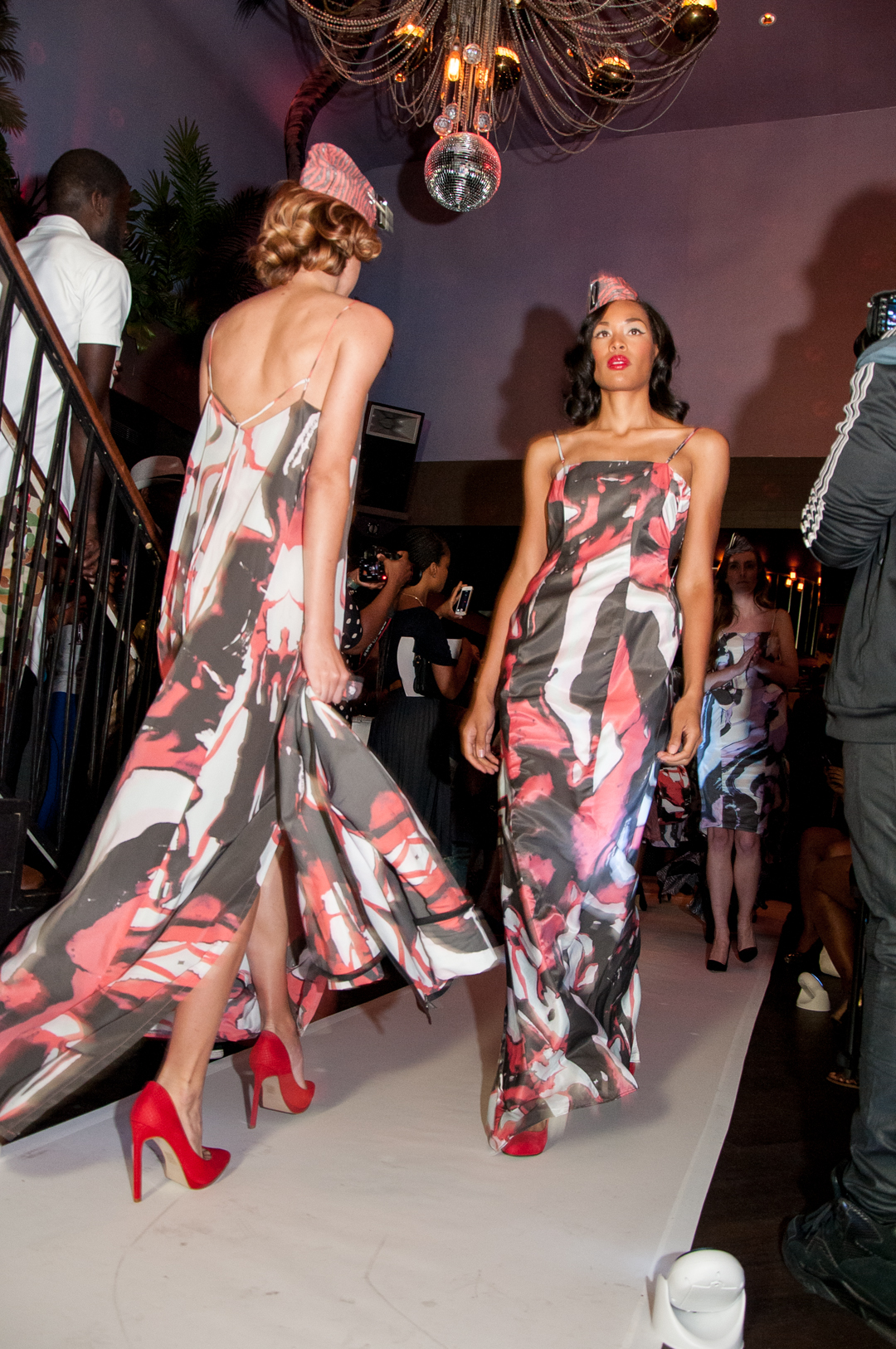 Although Dom's work is inspired by definitive reference points, her main source of inspiration appears to be her home city of Philly. While Dom's two most recent collections: her Fall/Winter 2014 presentation, Prima (that was showcased during Mercedes-Benz's New York Fashion Week last February); and her Spring/Summer 2015 collection, Elevated (that debuted at fashion industry trade show Magic, and then again last Monday in NYC during Fashion Week), were specifically influenced by Russian Prima Ballerina Anna Pavlova and the landscape views during a flight to Los Angeles, respectively, the bold prints, stylized graphics and vivid color that underline Dom's work are reminiscent of the audacious storytelling, daring artistry and saturated color of Philadelphia's many murals. It's little surprise that a city so dominated by art, and known as the mural capital of the world, would produce artisans borne of Dom's style.
More muted than Dom's previous collections (her winning collection from Bravo's Project Runway included), Elevated reflects the color palette on view from a cross-country domestic flight from East to West. The muted sand colored tones of the Mojave Desert were represented, as was the rust colored hue of the Grand Canyon, the verdant green of Midwestern farms, and the periwinkle of America's spacious skies. The only missing color-references were amber waves of grain, and purple mountain majesties above the fruited plain.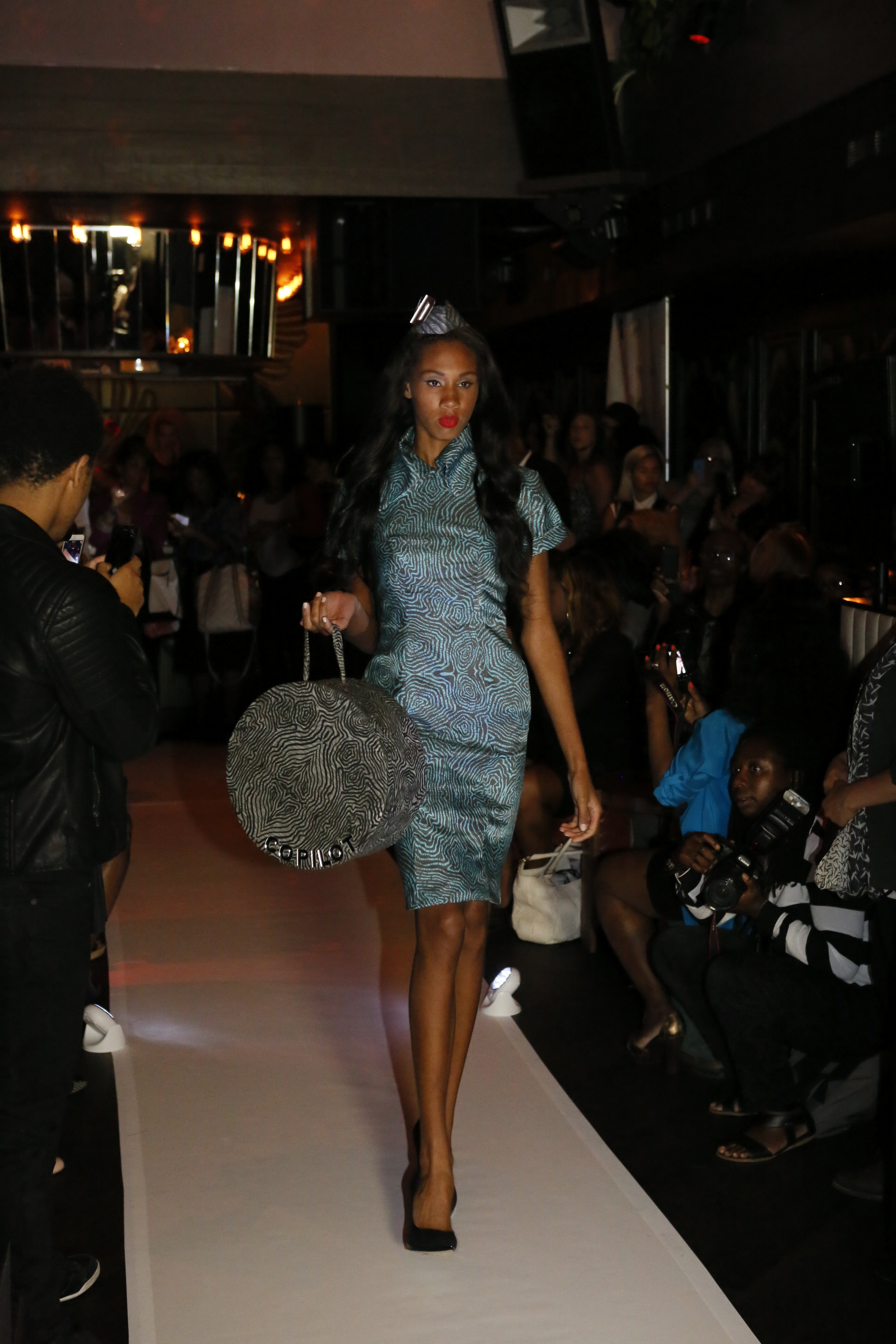 True to her firmly developed signature, a rarity among young designers, Dom Streater's Spring Summer 2015 collection evinces her love of retro styling. Elevated cheekily fuses the American landscape; the medium from which Dom viewed it, the airplane; and the retro glam styling of the '60s and '70s. My first thought upon viewing the models as they prepared to walk the runway was: Pan Am (as in the famous Pan Am stewardesses, and the fabulously clad women who traveled on the airline during its heyday).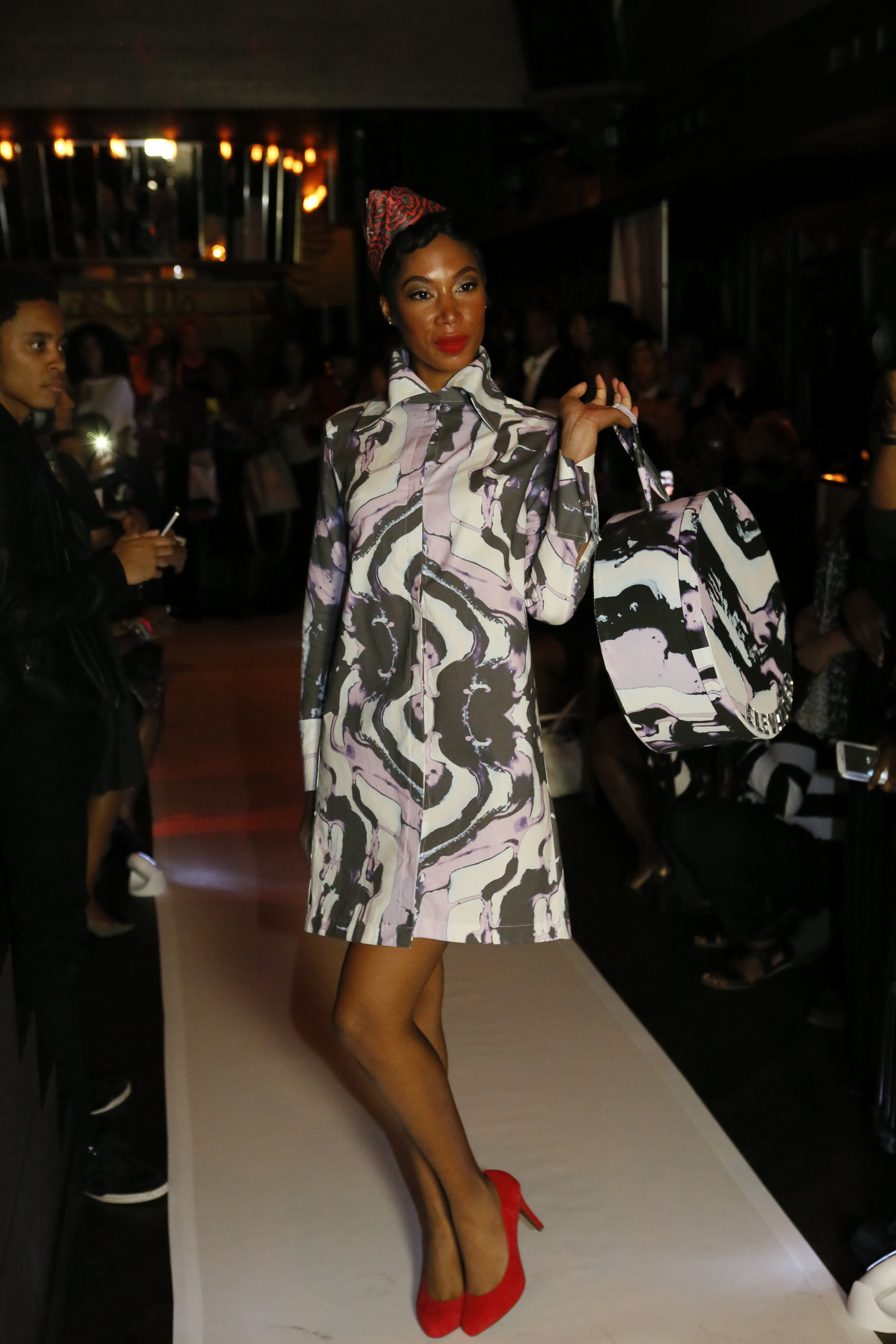 Models recalled the glamourous era of jet travel: luxuriating in comfortable (and washable) silks; lounging in long gowns and form fitting flight-attendant-uniform-length dresses, some in trippy prints and psychedelic graphics; their hats—perched in the manner that one would wear pillbox hats of that period—were a literal nod to the stylish in-flight attendants for whom Pan Am is known. The looks were accessorized by hat boxes—popular in the '60s and '70s and de rigueur for jet setting fashionistas at that time, and headphones by Velodyne (encased in Dom Streater designed skins) which—while still referencing the theme of air travel—is a distinct reflection of today's technologies and culture of triangulation vis-à-vis corporate sponsorship.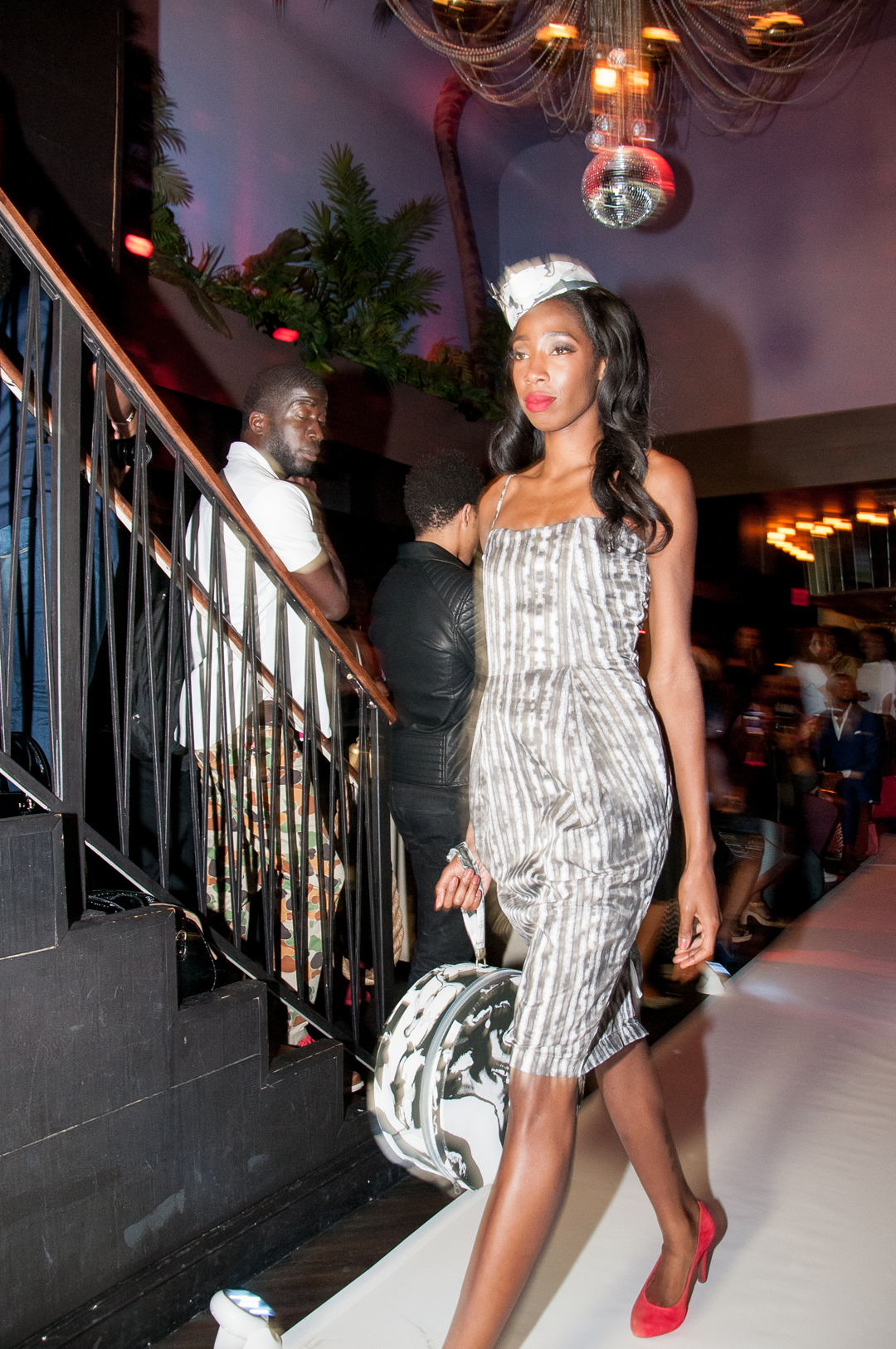 From a beauty perspective, models—some of whom were styled by Zyn Beauty, a Philadelphia based beauty business—wore hair and makeup similar to women from the bygone, but oft imitated, era of voluminous curls, vampy red lips and heavily lined eyes—all suggestive of the unabashed sexuality that was embraced by women of the '60s and '70s. Dom's Spring/Summer 2015 designs were also paired with red, black and sand colored pointed toe pumps (obvi) from Aldo.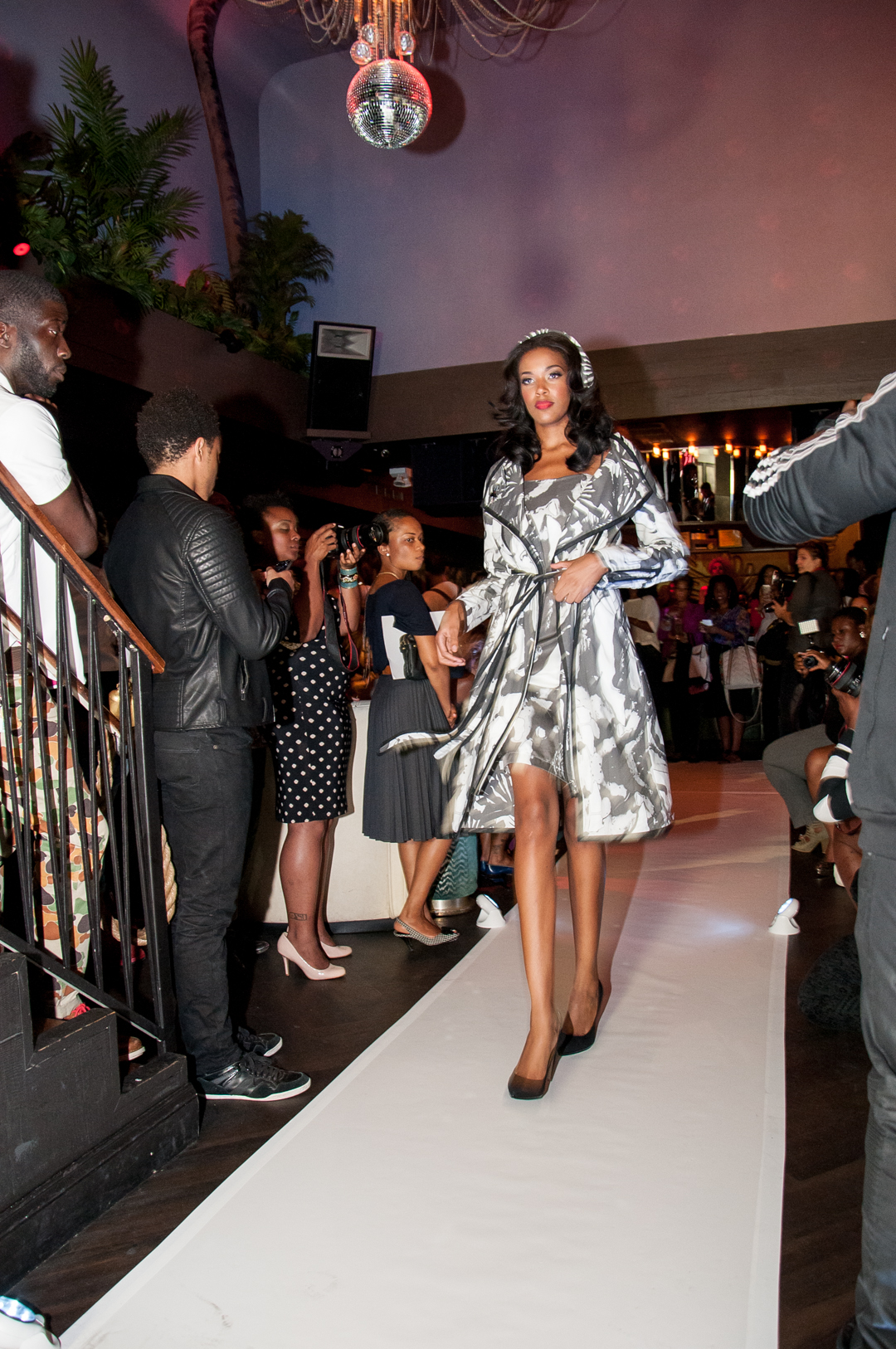 Elevated demonstrates that Dom Streater is a force to be reckoned with. A smart designer who infuses her core design principles with wit, history, a touch of necessary corporate sponsorship, commitment to a theme, and flawless execution, all without supplanting or overwhelming her signature aesthetic; and while firmly establishing herself as an offshoot of the artistic and historic city of brotherly love.
Check out Dom's collection in the gallery below and watch this space for my backstage photos as Dom and the models get ready!
Article by Naki. Photos by D. Burton Photo