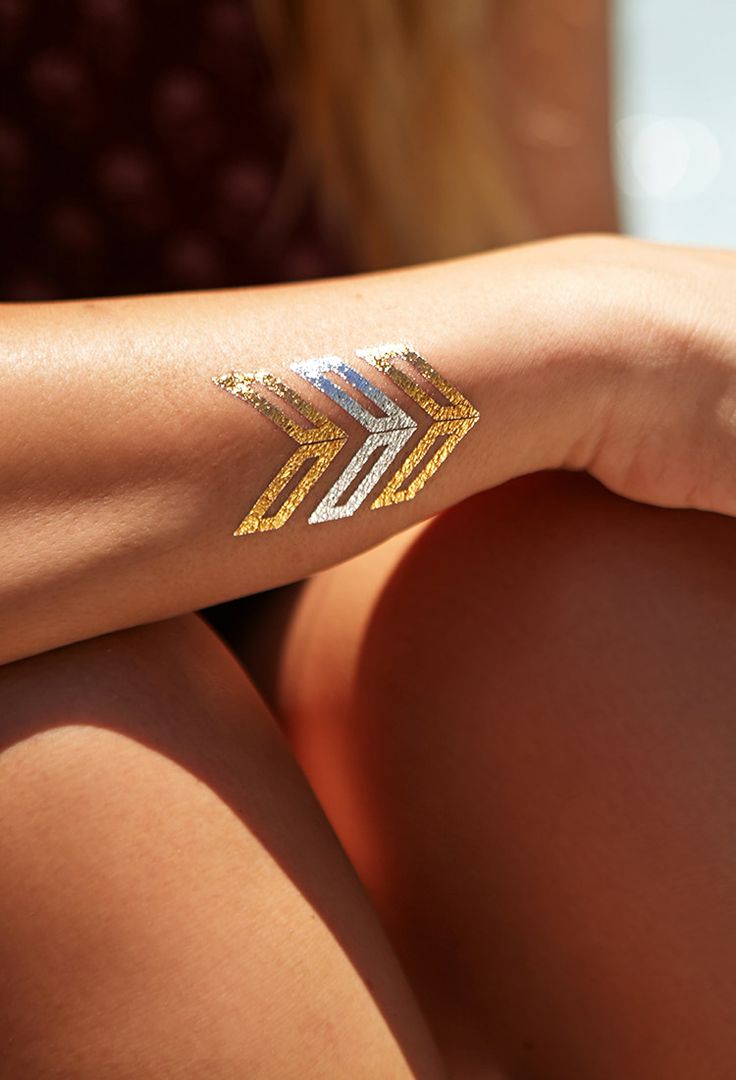 Are you into the metallic tattoo trend? Temporary of course. This Summer has seen the return of metallics as a prominent addition to the wardrobe, and the forecast for Fall includes many a metallic element, primarily gold. The idea of layering gold pieces (from jewelry, to apparel and accessories like bags and shoes) has taken hold and folks are adorning themselves in the most brilliant way.
I've been mixing and matching multiple gold rings (vintage and new) with brass rings from Lorraine West, on fingers and toes; and living in delicate gold anklets, from Jennifer Zeuner and from an artist on Etsy alike. A double layered gold herringbone necklace is my favorite piece of jewelry this Summer, and gold bracelets from my mother and aunt vie for attention with a gold Michael Kors watch.
If you're afraid to commit to the permanency of a tattoo, the temporary gold tattoos featured here are an easy way to test the waters while staying on trend. Go ahead and get your glam-boho-goddess on: purchase these temporary tatts in a range of styles from Flash Tattoo (sold in sheets for around $22) and LULU DK.  Added bonus? You can wear these tattoos as jewelry, creating bracelets and rings.  Let us know if you'll be adding gold tattoos to the repertoire. Do tell of your favorite way to layer up on gold pieces in the comments section.