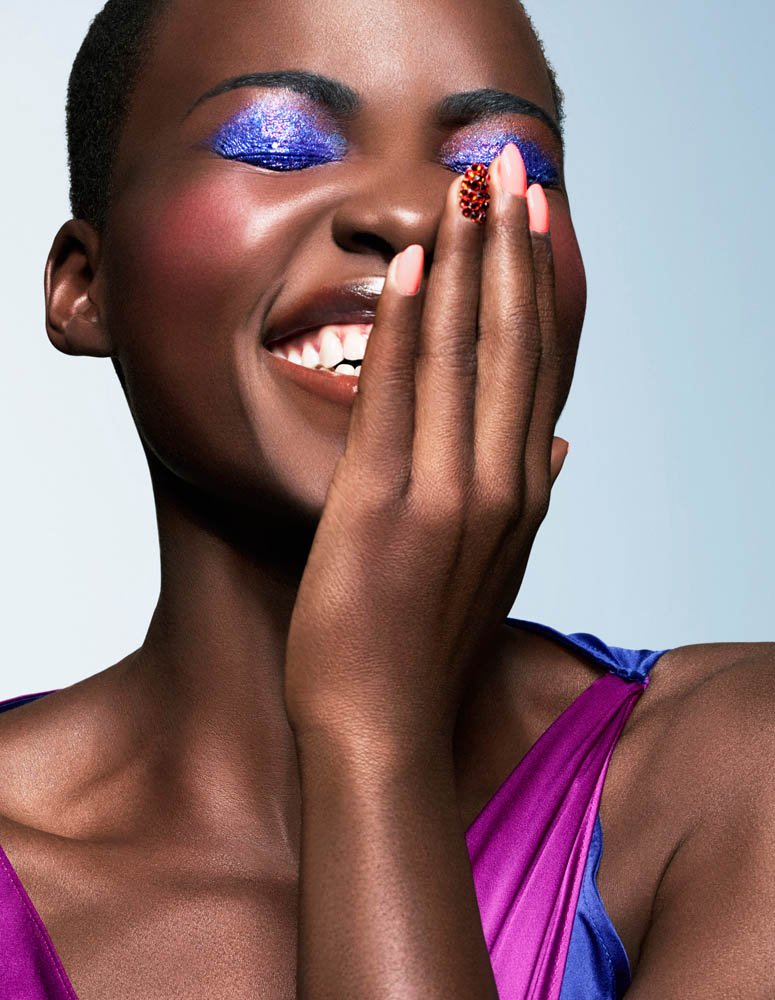 To say that gorgeous actress-turned-model and style star Lupita Nyong'o has been having a breakout year would be an understatement. In addition to winning the Oscar (and then some) for  Best Actress in a Supporting Role for her standout performance in 12 Years A Slave, the Yale School of Drama grad has been the darling of the fashion pages and blogs; starred in Miu Miu's Spring 2014 campaign; covered Vogue magazine and countless others; and is now the face of Lancôme's Teint Idole Ultra 24H foundation—serving as the brand's first black spokesmodel.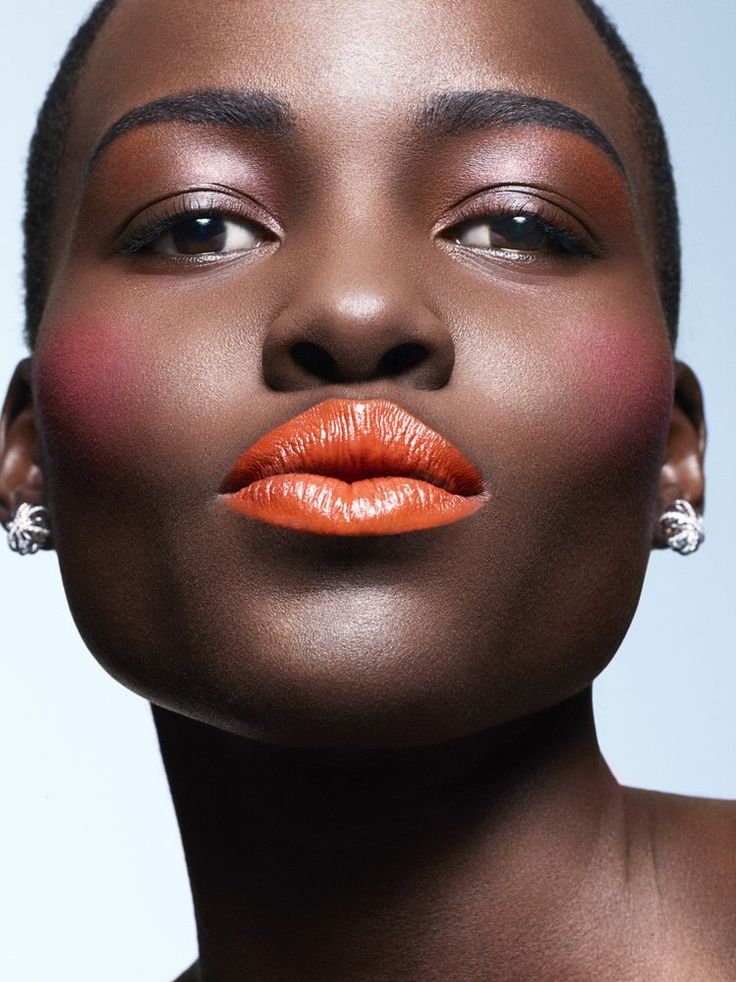 The Mexican-born Kenyan beauty is at once exotic with luminescent chocolate skin and precipitously high cheekbones; and the-girl-next-door with an easy mega watt smile, unassuming demeanor and abiding humility. The dexterity with which Lupita transitions from glam goddess to relaxed homie is demonstrated in her wardrobe, hair styling and makeup choices. It's not surprising then that Lancôme, the storied French luxury fragrance and cosmetics house, would select this approachable beauty as its new ambassadress.
"Both talented and committed, true to her African beauty and showing a great curiosity and open-mindedness in her career choices, Lupita is by essence the Lancôme woman . . . A strikingly beautiful and intelligent woman, serenely but strongly living life her own way, Lupita has this special kind of aura both enlightening and deep." – Francoise Lehmann, General Manager of Lancôme International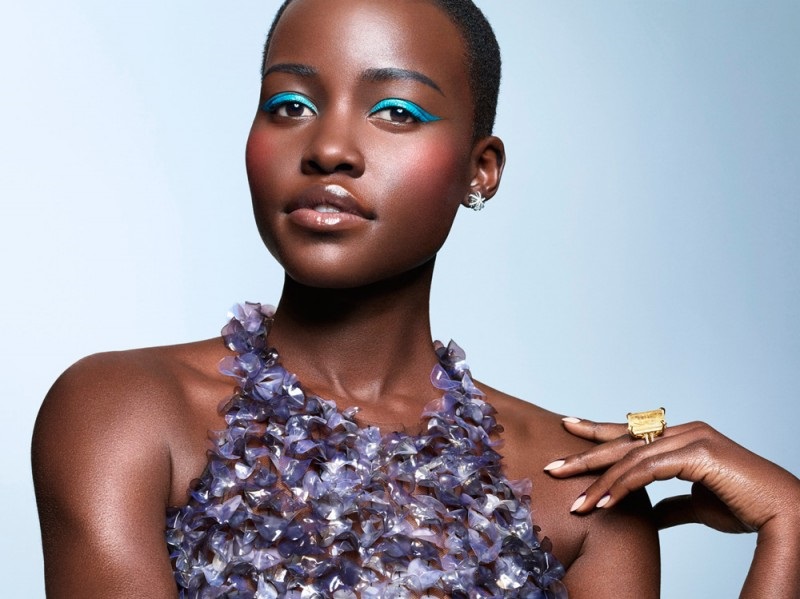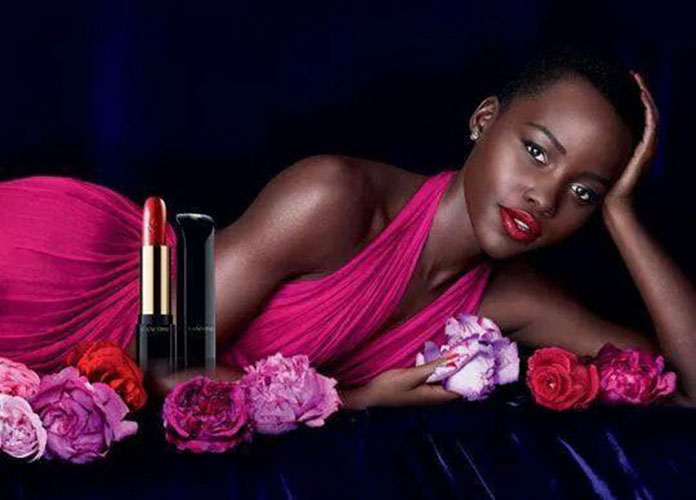 In searching for Lupita's Lanôme photos, which were shot by the inimitable duo of Mert and Marcus, I came across a set of photos of Lupita as photographed by Philippe Salomon for Essence's March 2014 issue. These photos stand in stark contrast to Lupita's Lancôme photos, but the undeniable commonality is that both sets represent Lupita's multi-faceted style and extensive range.
"I am truly honored to join the Maison Lancôme, a brand with such a prestigious history that I have always loved. I am particularly proud to represent its unique vision for women and the idea that beauty should not be dictated, but should instead be an expression of a woman's freedom to be herself." – Lupita Nyong'o
Article by Naki. Lancôme Photos by Mert Alas and Marcus Piggott. Essence Magazine Photos by Philippe Salomon. Re Essence Magazine shoot: Lupita was styled by Nick Nelson, wearing dresses by Vera Wang and Katrin Schnabl, and jewelery by Alexandra Mor; hair is styled by Bok-Hee; make-up by Matin and manicure by Bernadette Thompson.