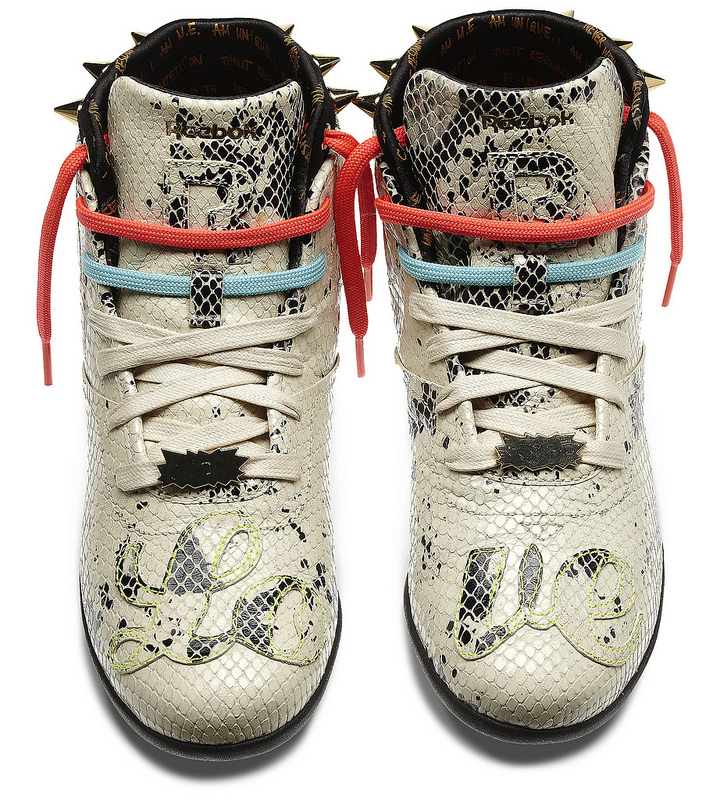 Melody Ehsani, the LA based American footwear and accessories designer of Persian descent is known for her epic collaborations with artists and brands (such as Erykah Badu, Reebok and See You Monday) almost as much as she is known for reinterpreting b-girl classics with modern-day materials and technology. A designer of pieces having a huge visual impact, Ms. Ehsani's designs are most like pop art, not surprising since the designer is inspired by popular culture, specifically hip hop, blogs, books and magazines. As a result, Melody Ehsani's designs are bold, edgy and always incorporate aspects of mass culture.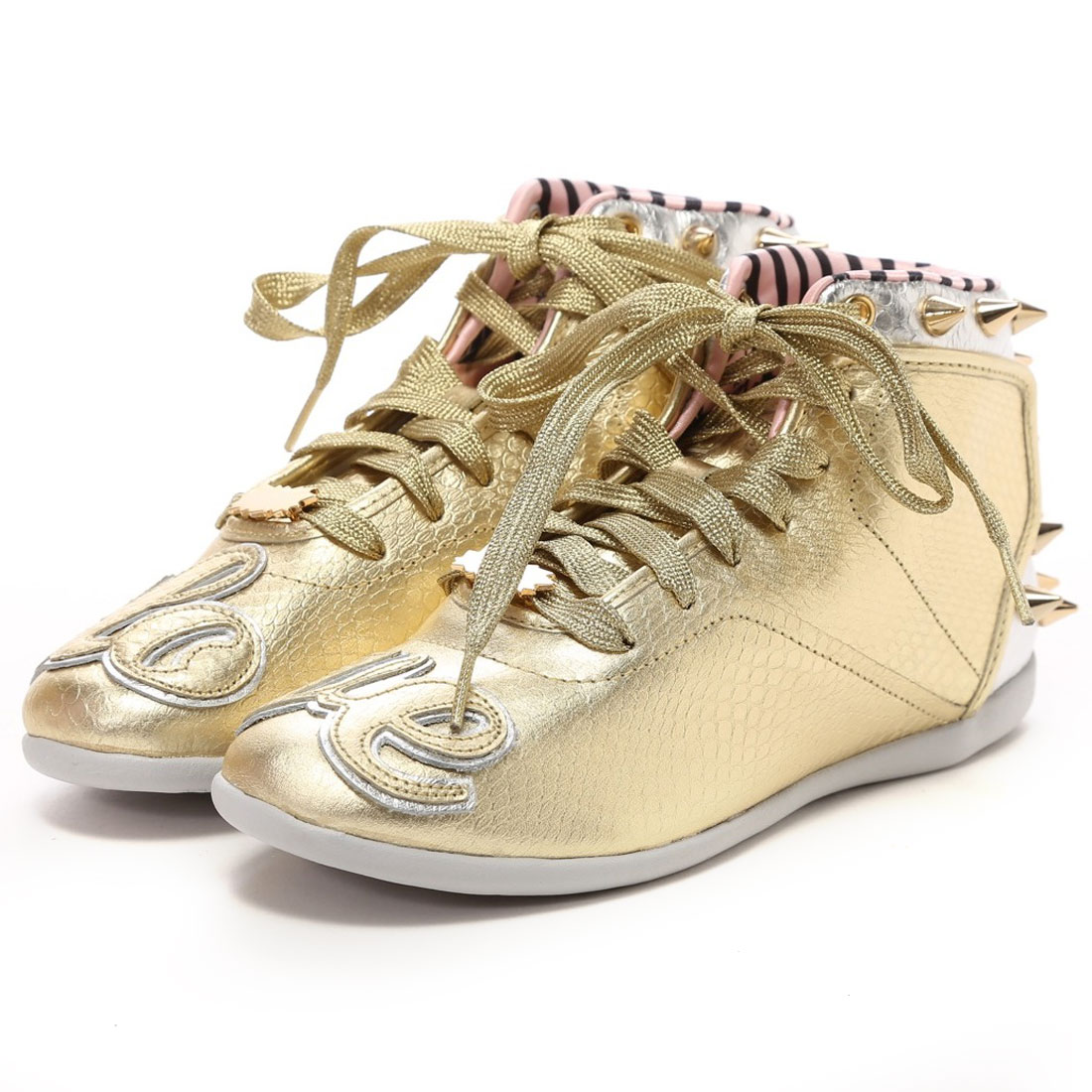 Cue Melody Eshani's partnership with Reebok, purveyor of classic American kicks. The duo first co-created the M.E. Betwixt Mid, a pair of golden sneaks featuring metallic gold and silver spiked upper.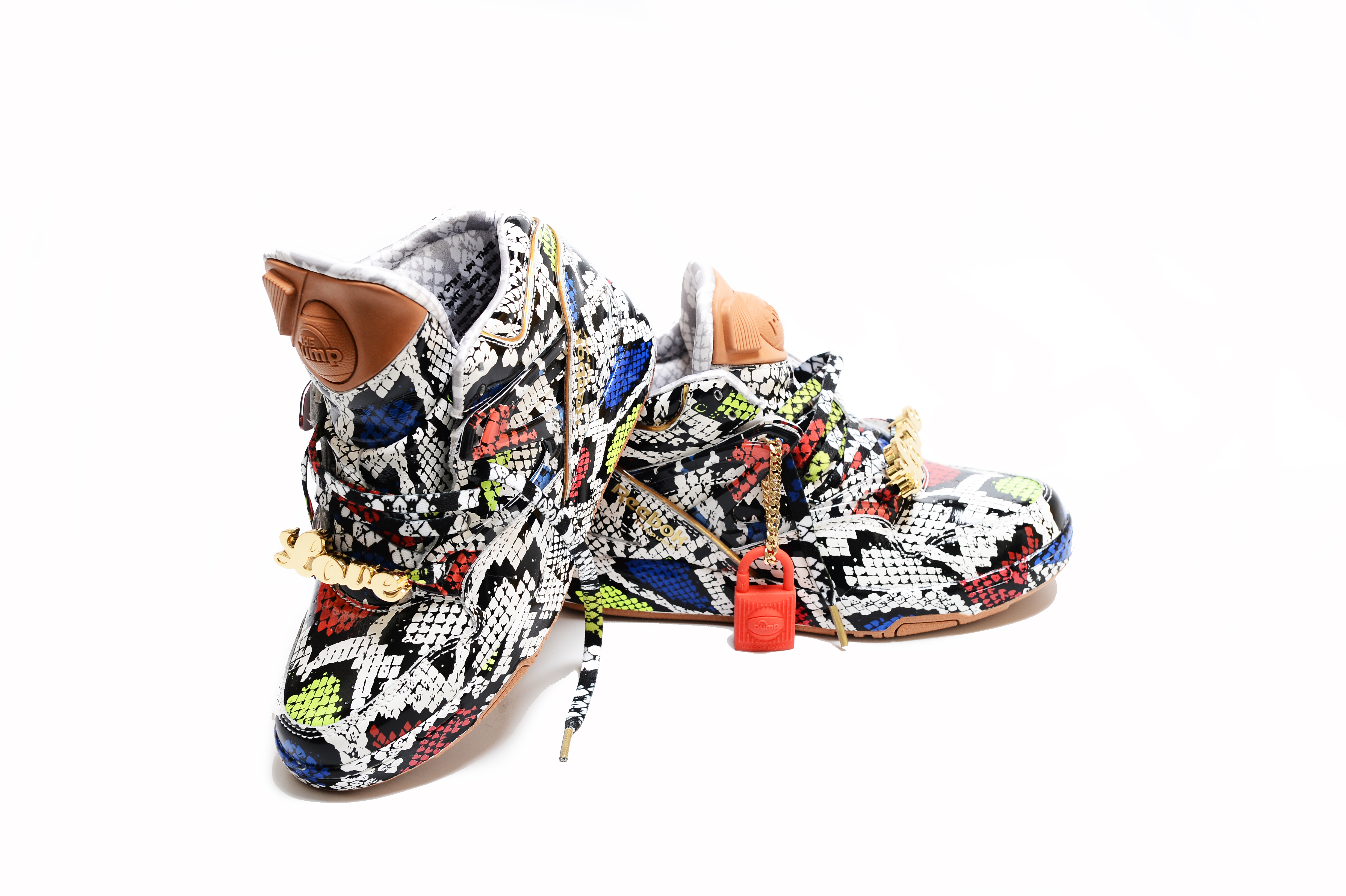 Next, the collaborators launched the Pump Omni Lite sneaker, a fab mashup of black and white snakeskin print with pops of red, yellow and blue. The Melody Ehsani for Reebok Omni Lite sneaker was dubbed by Ehsani as "Love Me or Leave Me Alone" and was launched in February, 2014, just in time for Valentine's Day.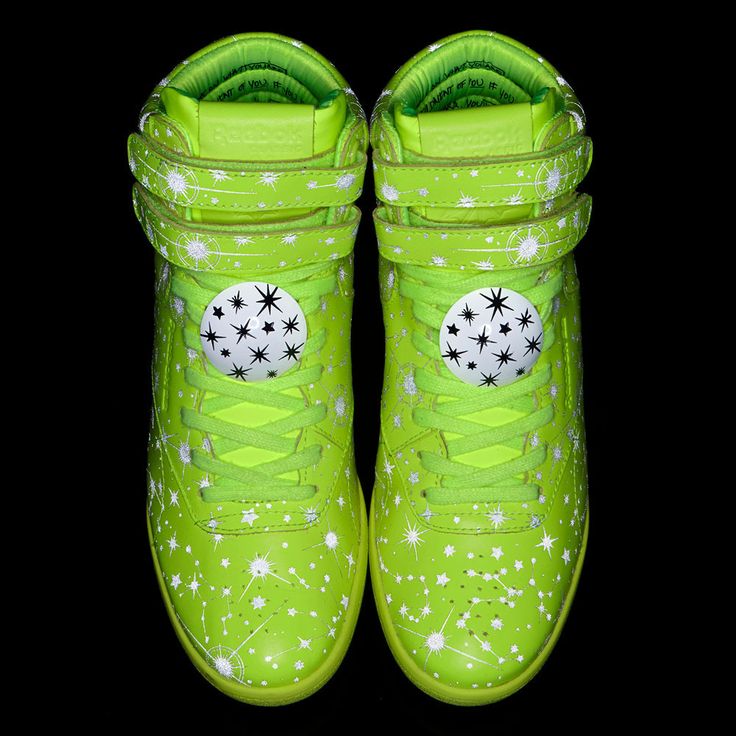 "For Melody, the navigational use of the night sky sparked the idea of finding your own path; despite having your feet on the ground, looking up into the endless, unknown universe will guide your every step."
Next, the design star re-imagined Reebok classics like the mid, affectionately known as the $54.11s by New York City girls with a facility for numbers and an appreciation for sales tax. Ms. Eshani calls this latest collabo, featuring 3M reflective stars set against a neon yellow backdrop and a double wedged platform, the Constellation pack—for obvious reasons.  Shoot for the moon in these kicks, if you miss it, at least you'll be walking among the stars. Get your pair of Melody Eshani for Reebok Constellation pack at melodyehsani.com, for $150 (sales tax not included, my how things have changed)!
Article by Naki.