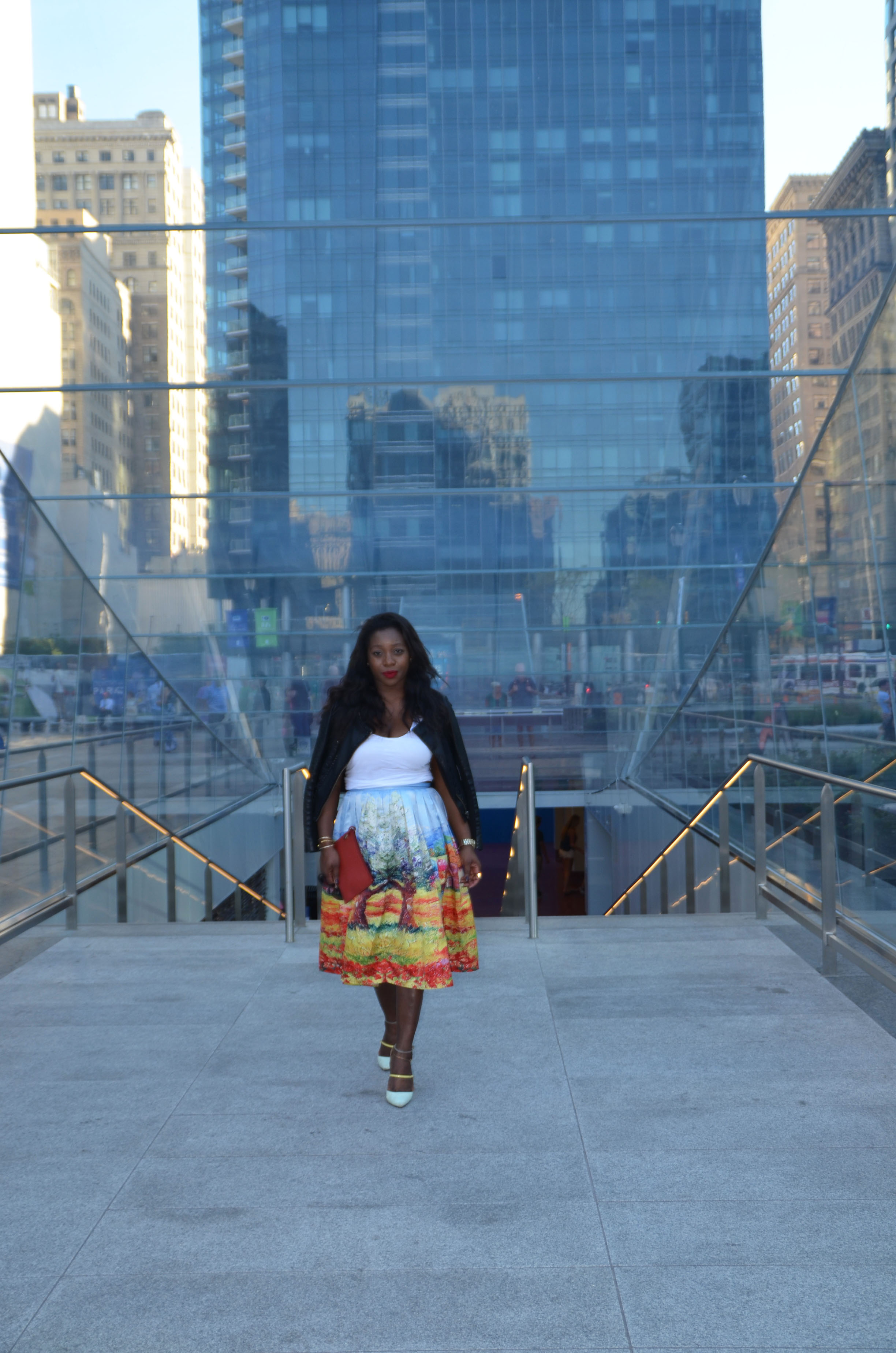 I bought the skirt featured in this article shortly after StyleChile contributor Pamela wrote this post regarding a recent trip to Provence—and before our mid-summer vacation to the French and Italian Rivieras. Turns out, beachfront communes such as Cannes, Nice, Antibes and St. Tropez—some of towns we visited during our trip—are far, far away from cities such as Marseille, Arles and The Camargue which are located in the Provence-Alpes-Côte d'Azur region, but I was inspired none-the-less by the thought of being near Provence, and brought this scenic midi skirt along for the ride.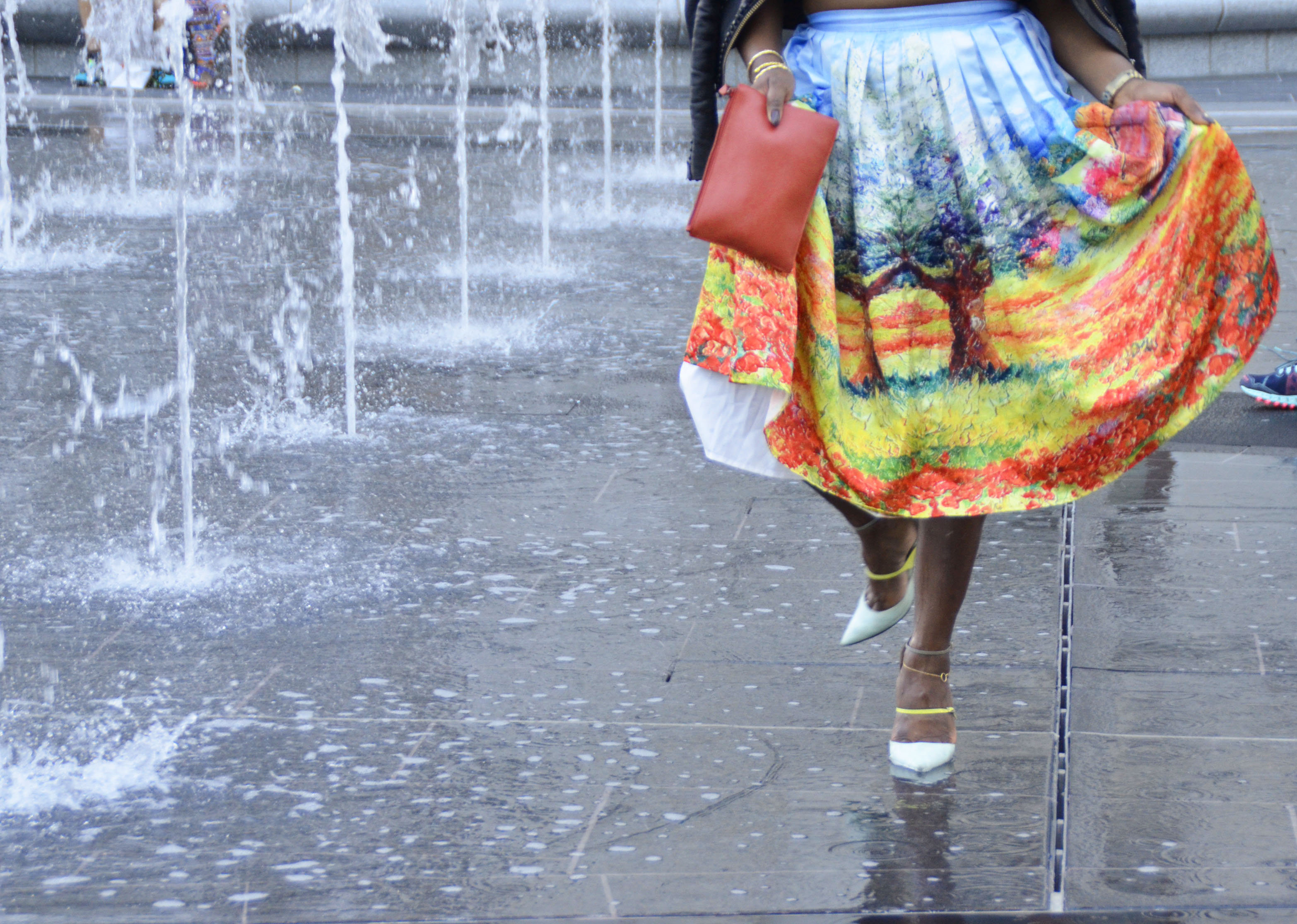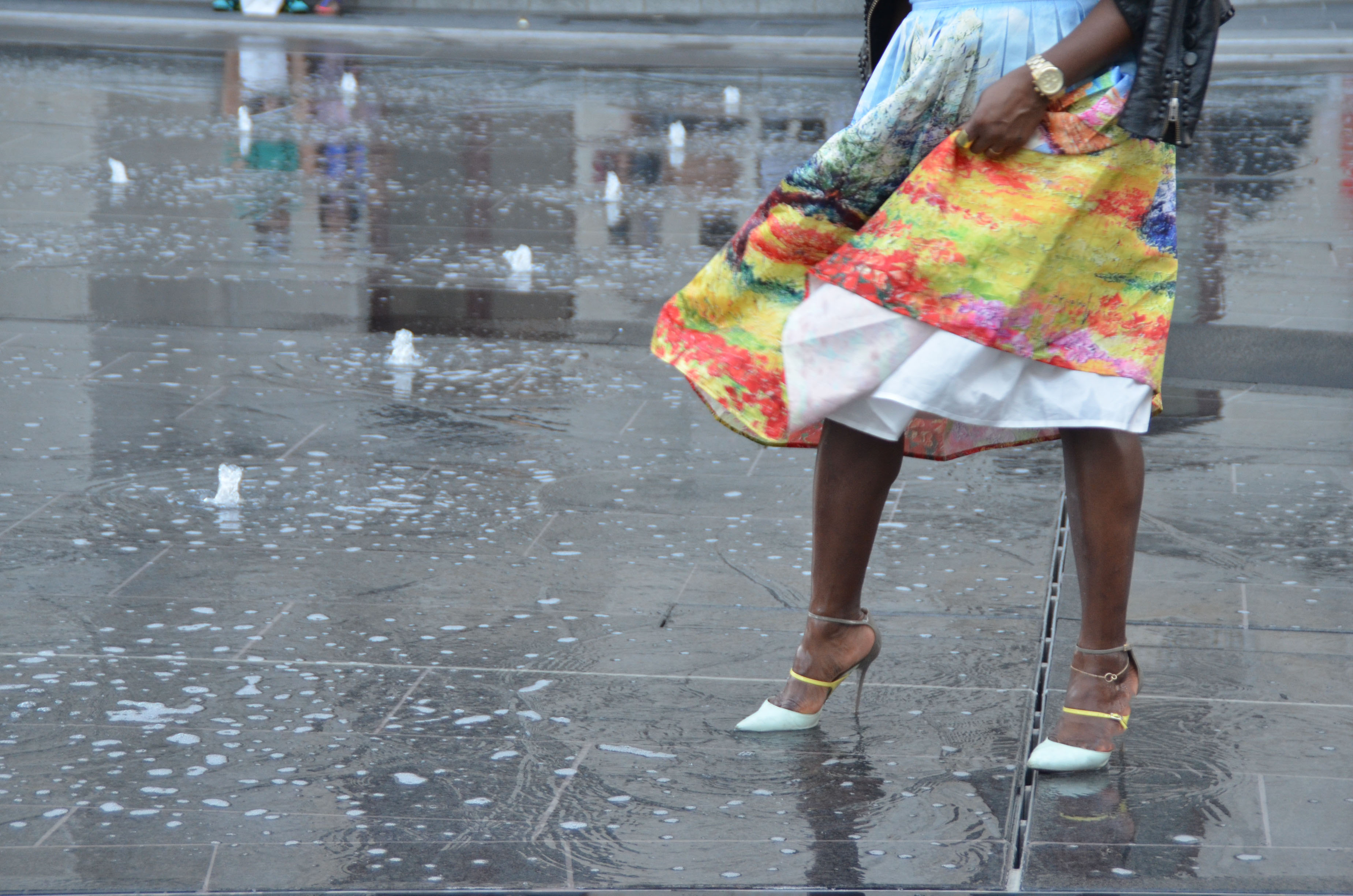 Provence is known as an area frequented by some of the most well known and well respected artists of our time. Painters flocked to the region prized for its clarity of light.
"In the 19th and 20th centuries, many of the most famous painters in the world converged on Provence, drawn by the climate and the clarity of the light. The special quality of the light is partly a result of the Mistral wind, which removes dust from the atmosphere, greatly increasing visibility." – Provence, Wikipedia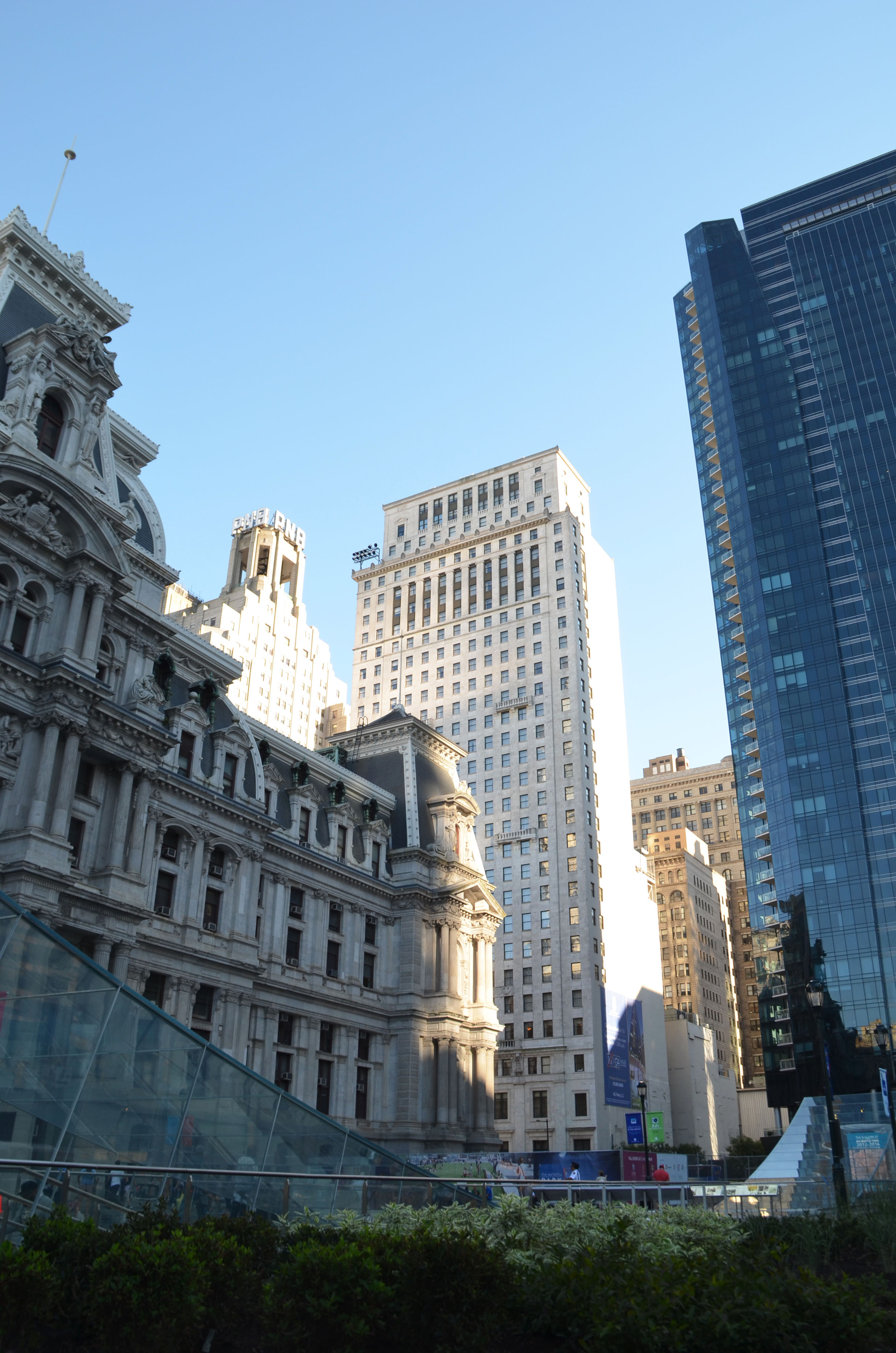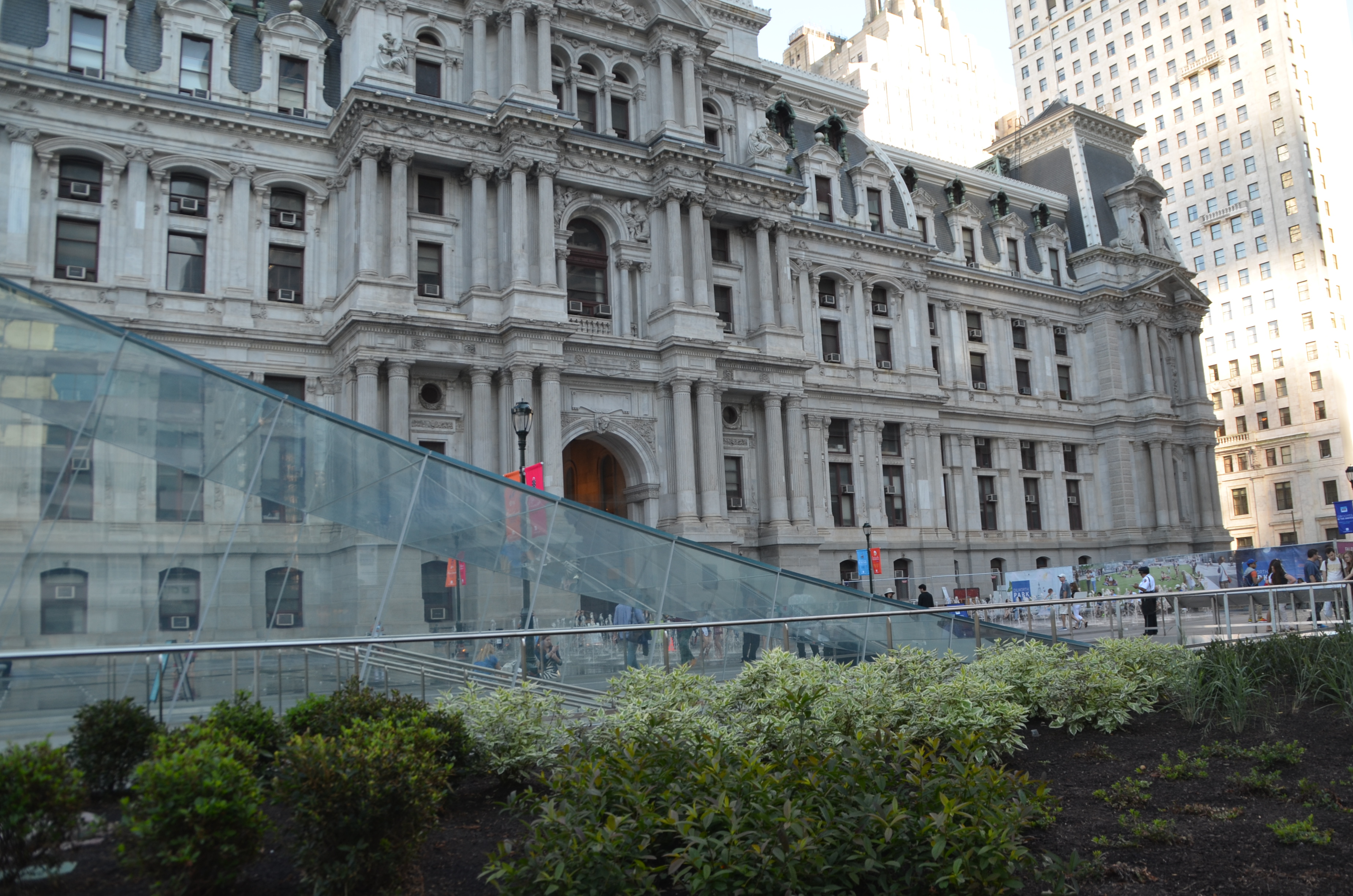 Paul Cézanne (born and raised in Aix-en-Provence) and Vincent van Gogh (who lived in Arles for two years and who became famous largely in part to works he painted there) would be proud of this painterly skirt that reflects the colors of Provence's saffron colored terracotta rooftops; wide expanse of blue sky; deep purple lavender fields; "sentier des ochres" in Roussillon, with its dramatic ochre hue; jewel-toned green olive groves and vineyards; prevalent Bougainvillea in its fuschia glory; and the  white capped indigo waves of the Mediterranean sea.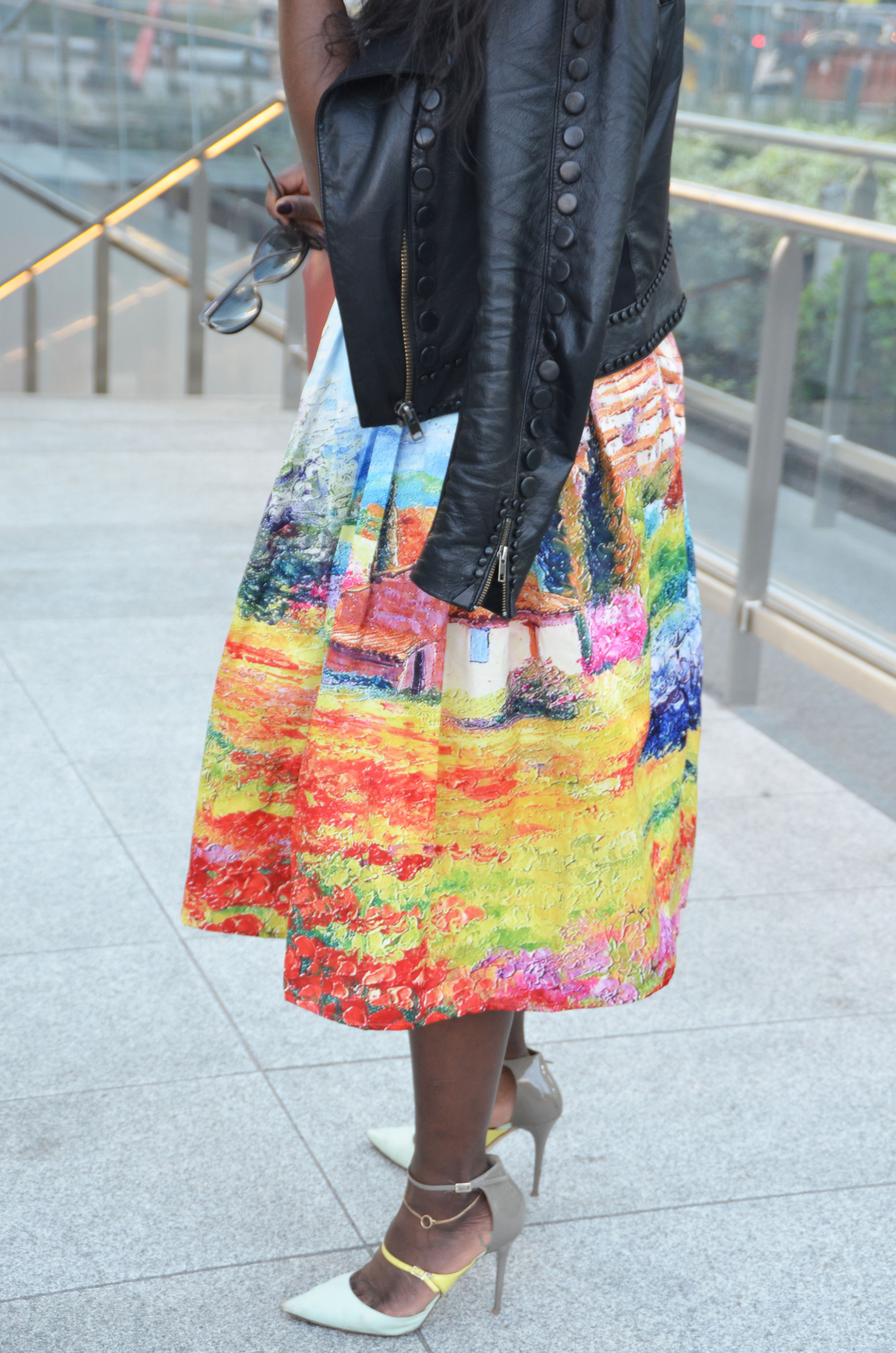 I didn't actually wear the skirt during my two-week vacay, and it sat idle on my mobile closet for some time before I was moved to throw it on a couple of weekends ago. I was thrilled to see how the colors stood up to my gritty adopted city of Philly. I love the juxtaposition of the skirt (representative of Impressionist art) against the backdrop of Contemporary Realism of Philadelphia—not to mention against the Second Empire architecture of Philadelphia's majestic city hall, and the modernist design of the new glass encased subway entrance, with the soaring glass tower of the newly-ish constructed Ritz Carlton Residences  standing triumphantly behind it.
Skirt available for purchase, on sale here. Leather jacket by Catherine Malandrino, sold out, but this Balmain option is similar. Jimmy Choo "Typhoon" ankle strap pumps. Clutch by Furla. Rings by Lorraine West for Tasha West Jewelry. Lipstick: Fiery by Stila; purchase Michael Kors stainless steel chronograph here. White tank by Zara.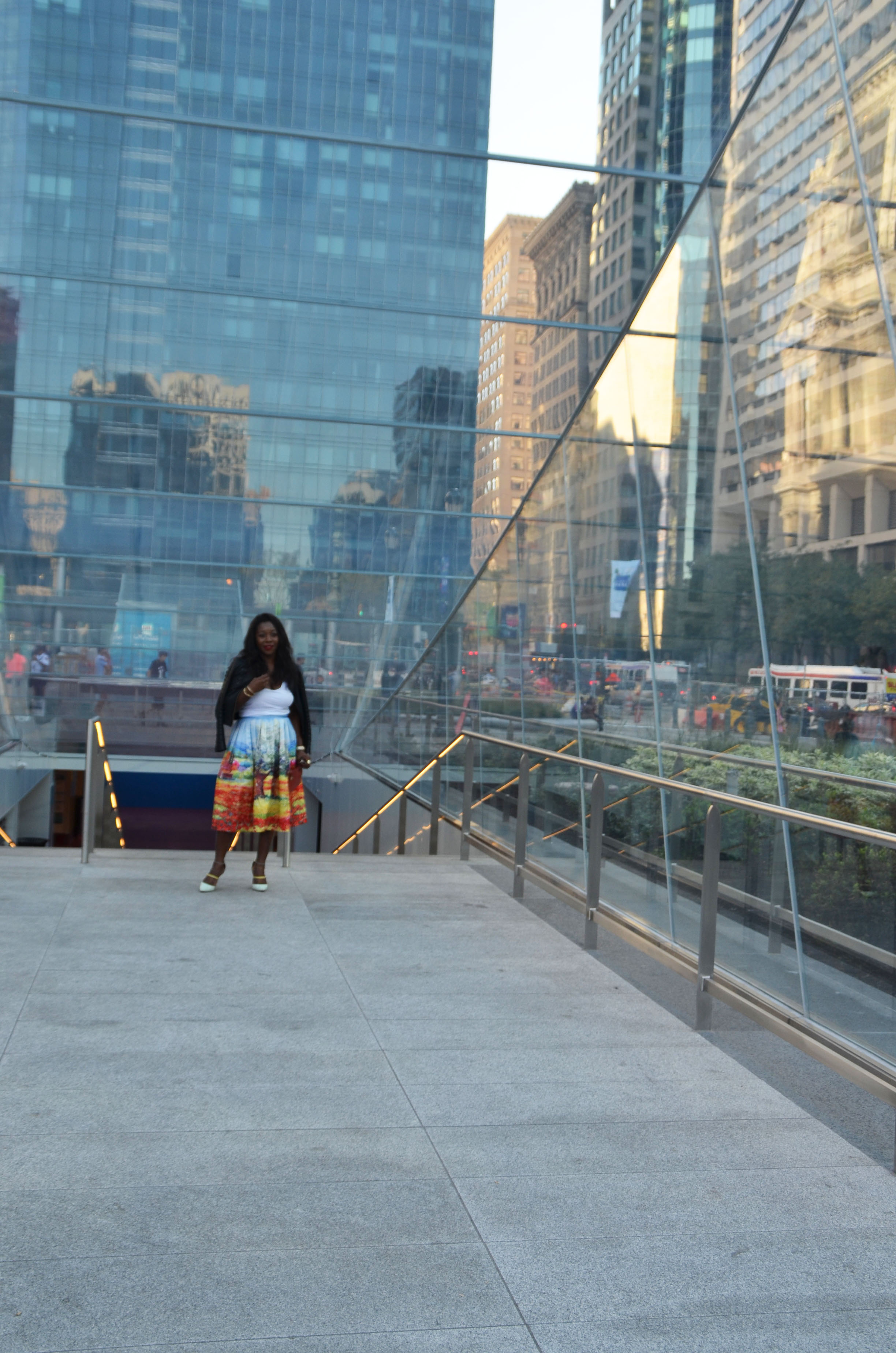 Stay tuned to StyleChile's Movement category for more on my summer vacation to France and Italy. Browse the StyleChile shop to purchase pieces featured in this article.
Article by Naki. Photos: Jody-Ann Dilbert, Redbag Report.