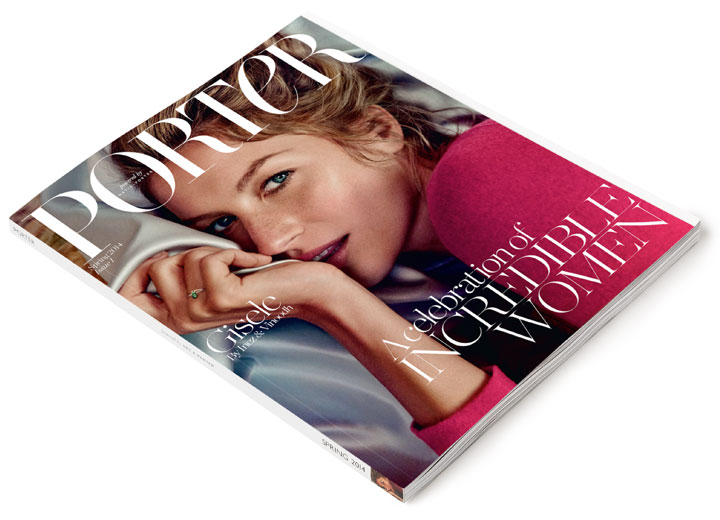 Have you picked up your copy of Net-A-Porter's new Porter Magazine? True to Net-A-Porter's style, Porter is unlike most other fashion mags. The print version interfaces with technology in the savviest of ways to facilitate online shopping (print readers are able to shop stories by using the net-a-porter.com app, or by calling a concierge service). The magazine will also be published digitally, with e-versions becoming available on February 14th. Like the print version, the e-version will have a strong connection between the magazine's fashion features and the shopping experience.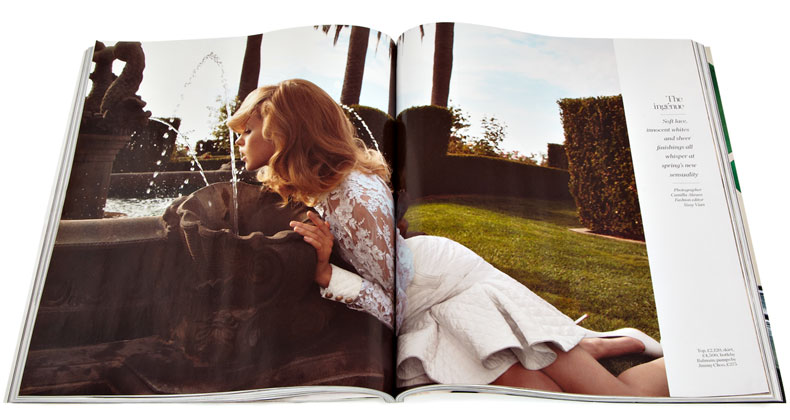 If you're wondering, like most of us, why a luxury e-retailer like Net-A-Porter is publishing a fashion magazine, then you might be surprised to learn that the company's roots are grounded in media. Founder Natalie Massenet was first a fashion editor, writing for publications such as Women's Wear Daily, W and Tatler. Natalie launched Net-A-Porter in 2000 as an online magazine from which women could access designer clothing straight from the page. And, to further assuage doubts about Porter's bona fides as a fashion magazine, Net-A-Porter has hired Lucy Yeomans, the former Editor in Chief of British Harper's Bazaar, to sit atop the mag's masthead and to steer the course of the magazine's editorial direction. Still have lingering doubts about the company's publishing-focused strategic direction? Try to take comfort in the words of Mark Sebba, Net-A-Porter's Chief Executive Officer, who recently clarified that Net-A-Porter is in fact a media company because "the profit margin on advertising revenue is higher than on retail sales." Well, there you have it.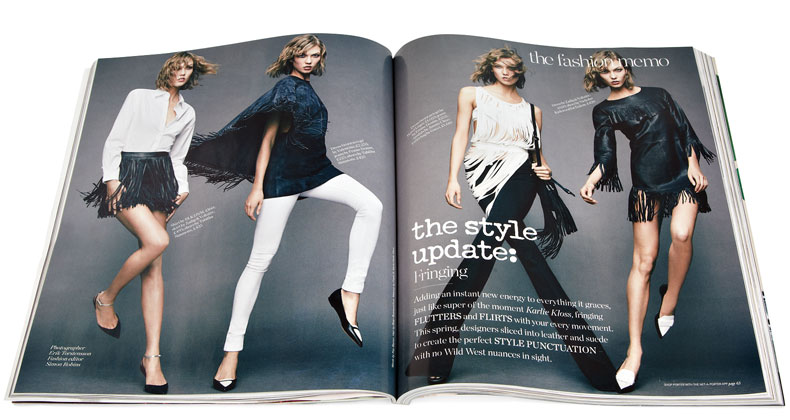 Despite its ties to publishing, and the fact that advertising is apparently the company's bread and butter, many are still surprised by Net-A-Porter's bold move for other reasons. Query why a retailer that conducts business within the amorphous confines of the Internet would venture into the more expensive world of print? Net-A-Porter explains the move as a strategic one: according to Natalie Massenet, who is now chairwoman of Net-A-Porter Group, Ltd, the decision to launch a print magazine was made because Net-A-Porter's target customers are "women who love fashion magazines, but 60% of their purchases are online." Tess MacLeod Smith, Net-a-Porter's VP of Media and Publishing, reinforces that point, stating: "I really wanted to see how our customers were consuming fashion content, and I found they are heavy consumers of print magazines."
As someone whose magazine rack is about to give way, and who does most of her shopping online, I'm truly appreciative of Pinterest any media that makes direct connections between inspiring fashion stories and the online shopping experience, and will give Porter an enthusiastic try! As a publisher of content who aspires to sell inventory related to articles featured on this site, I've long admired the way Net-A-Porter balances retail and publishing; blurring the lines between commerce and content. It should come as no surprise then that this new StyleChile is built to forge that very connection. You'll see that this new site is equipped with tools that will more efficiently enable you to purchase products and services featured in StyleChile articles (scroll through the Acquire section below and the Shop tab above). I'd love to hear your feedback on this new feature. Please let us know what you think!
– Naki