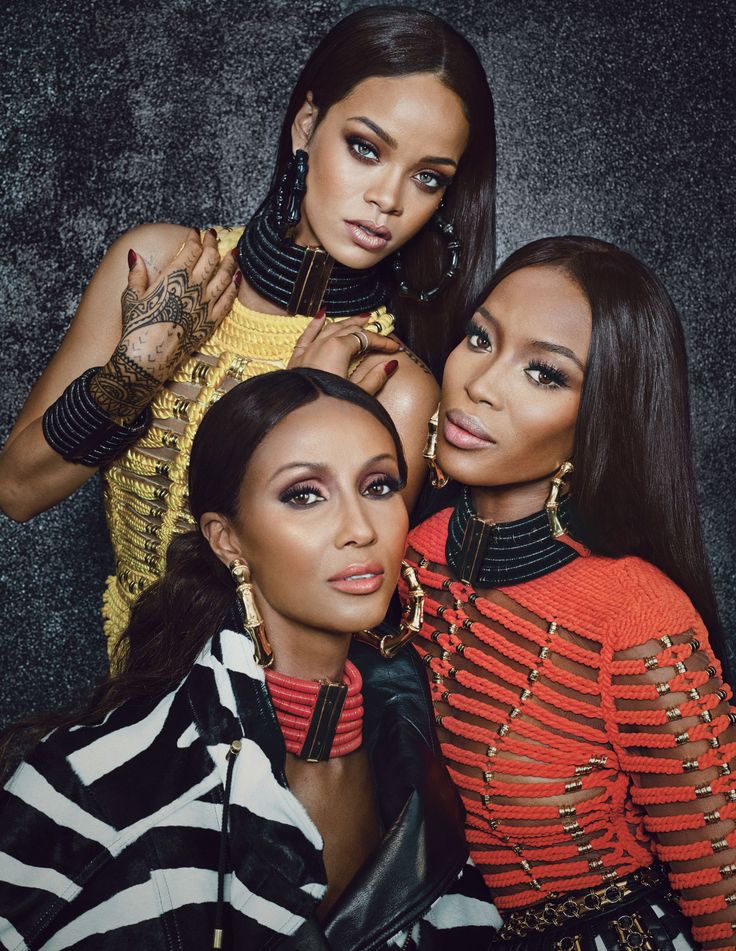 What do Naomi, Rihanna and Iman have in common? Aside from the obvious: beauty, talent and business savvy, each of the mononymous trio share prime real-estate in this September's issue of W Magazine, all rocking Autumn-Winter 2014-15 Balmain, like the supers they are. When speaking about why these three icons were selected to represent the brand he stewards, Balmain's 28 year-old creative director, Olivier Rousteing, intimated that the three embody his style: "These women are inspiring to so many different people . . . bringing them together represents the concept I'm working toward."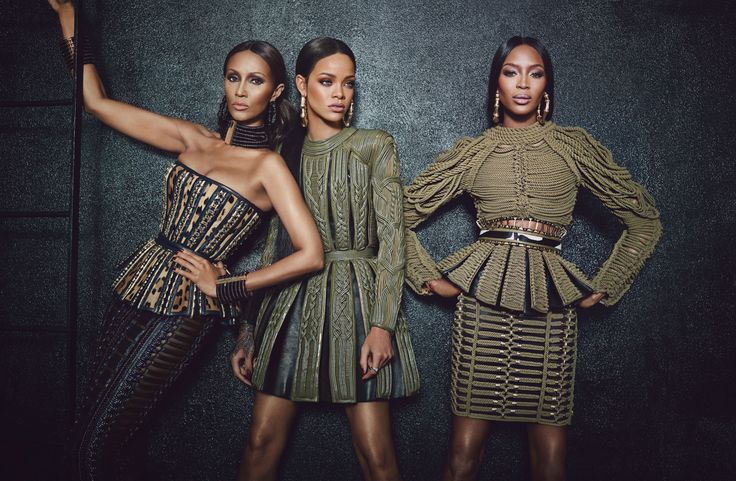 In thinking further about why a non-American person of color with larger-than-life talent (who is thrust into the international spotlight at a young age as a result of such talent; whose unconventional choices in furtherance of such talent are often branded as badness—self titled or not; and who's also known for possessing vertiginous cheekbones and copious amounts of sex appeal) would hold another such similar being in high regard, is to think about the similarities shared by each of Iman, Naomi and Rihanna, then of the similarities shared by those women and Olivier Rousteing — the wunderkid designer with  chiseled features, who is also a baddie (a law school drop-out* and teenage runaway).

Real recognize real, and Olivier's rapid ascendance to the helm at Balmain, where he started working at the ripe age of 22 or 23 as an assistant to his predecessor Christophe Decarnin, renders him the youngest creative director of a major (and storied) fashion house, as well as one of the few black designers (mixed race) of a luxury label—a French one at that! I have little doubt that Iman's trailblazing career as a black model on the world stage (and her continuing work to delegitimize racism on the runway); Naomi's willingness to carry the torch (as one of the firsts among black super models and as a fierce advocate for diversity in fashion); and Rihanna's bold acceptance of her iconic status despite her young age has influenced Rousteing's coming of age and informed his career and life decisions. He'll be the mononymous Olivier yet!
– Article: Naki. Photos: Emma Summerton
*Rousteing dropped out of law school then studied fashion at Paris' Ecole Superieure Des Arts Et Techniques De La Mode