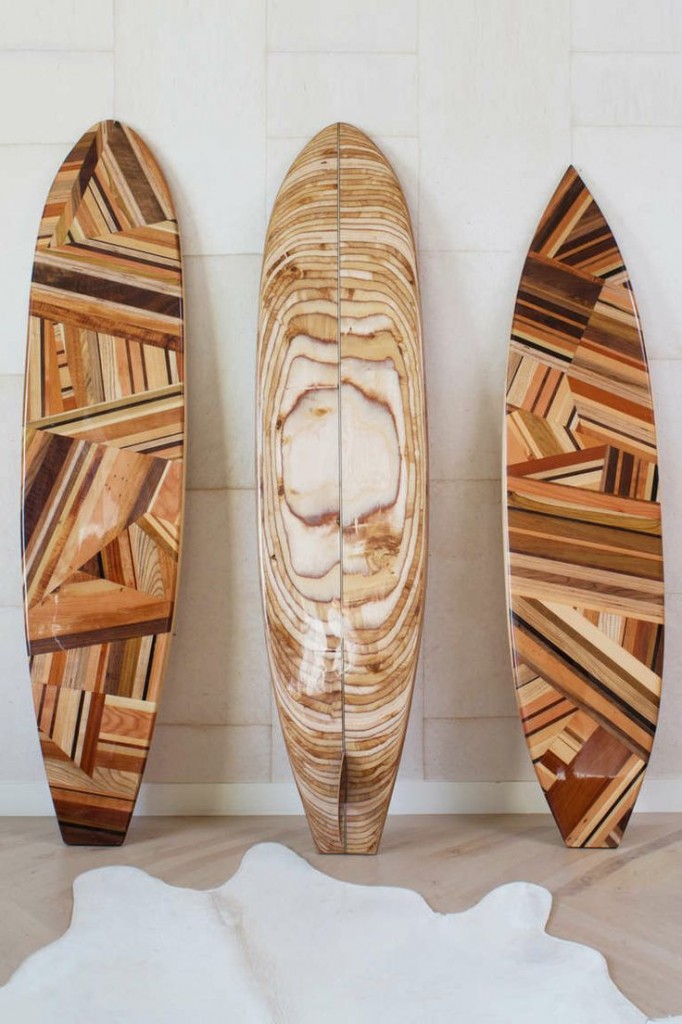 Is it me, or is surfing getting a lot of attention lately? Beyoncé is not the only one riding the wave. A good girlfriend recently married a surfer, several other girlfriends (both StyleChile contributors—Alicia and Shontae) have embraced the sport, and surfing seems to be all over social media. As for me, I've always had a healthy fear of large bodies of water, so you won't find me participating in water sports casually, yet I've become interested in surfing—or, more accurately, the aesthetics of it. Have you seen the new crop of designer surfboards? They're almost pretty enough to have me ignore the sharks, giant octopuses, mermaids and other large aquatic creatures that are no doubt lurking beneath.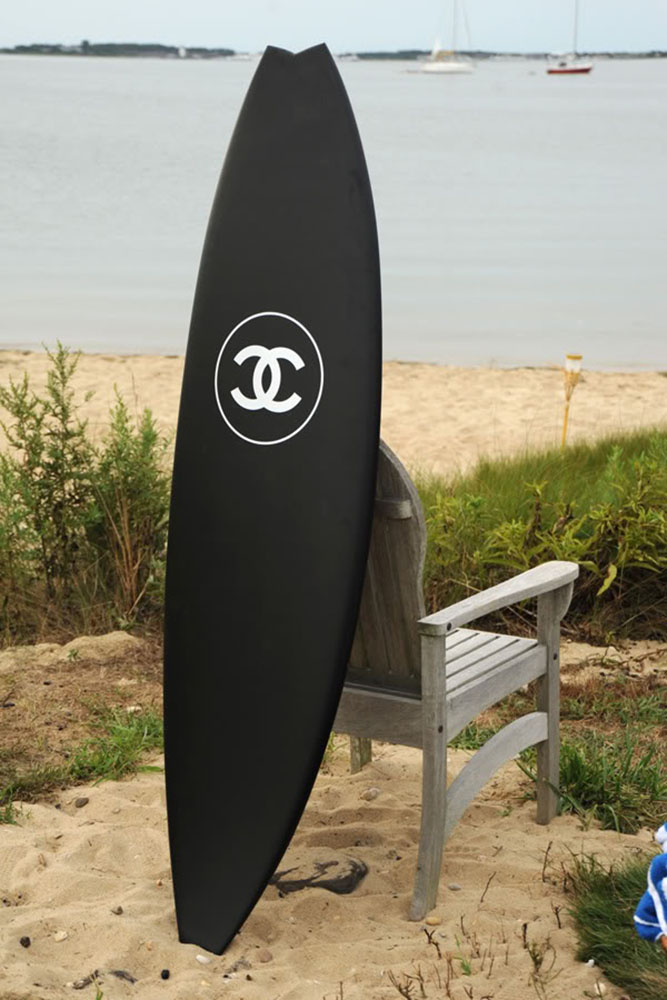 My favorite aspect of these designer surfboards is that they're multi-functi. Not only are these boards useful to navigate the ocean, but they can also be used as a decorative element for the home. The height and aerodynamic shape of the board would add a nice architectural element to any space; the sleekness couldn't be any more modern; and the fact that it's sporting equipment adds a certain level of unpretentiousness—perfect for balancing an amped up home.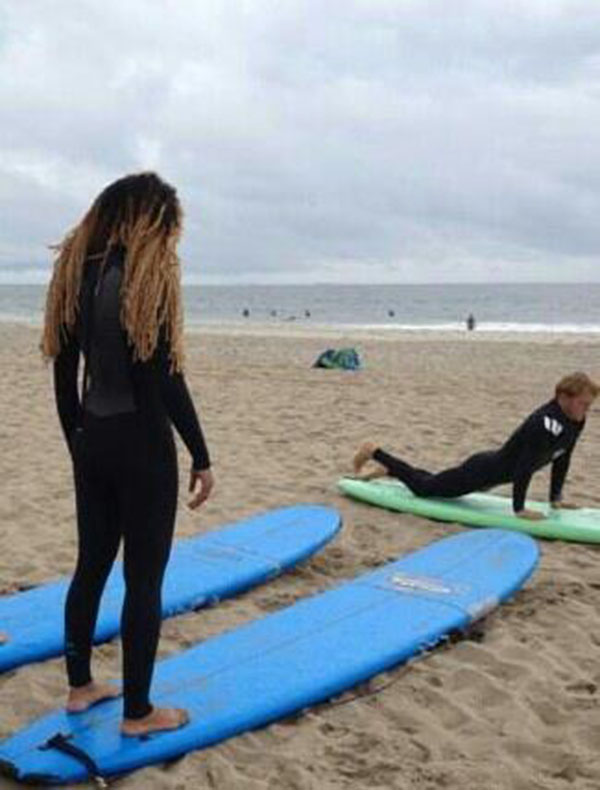 StyleChile's wine, spirits + beer contributor Alicia, on her first surfing excursion
Kelly Wearstler's Mulholland surfboard is named after the famous road and is inspired by her love of Malibu surf culture—a showpiece made of various woods including Wenge, Walnut and White Oak; and crafted by hand, this board costs over $9,000. Chanel's sleek black and white board is $5,000, but never fear, you can find beautifully designed surfboards for less expensive price tags here. Surf's up!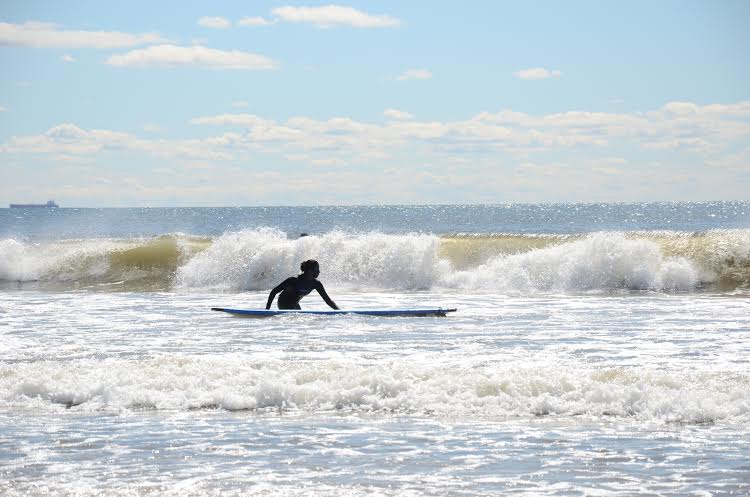 StyleChile's decor contributor Shontae prepares to ride the waves!

– Article by Naki