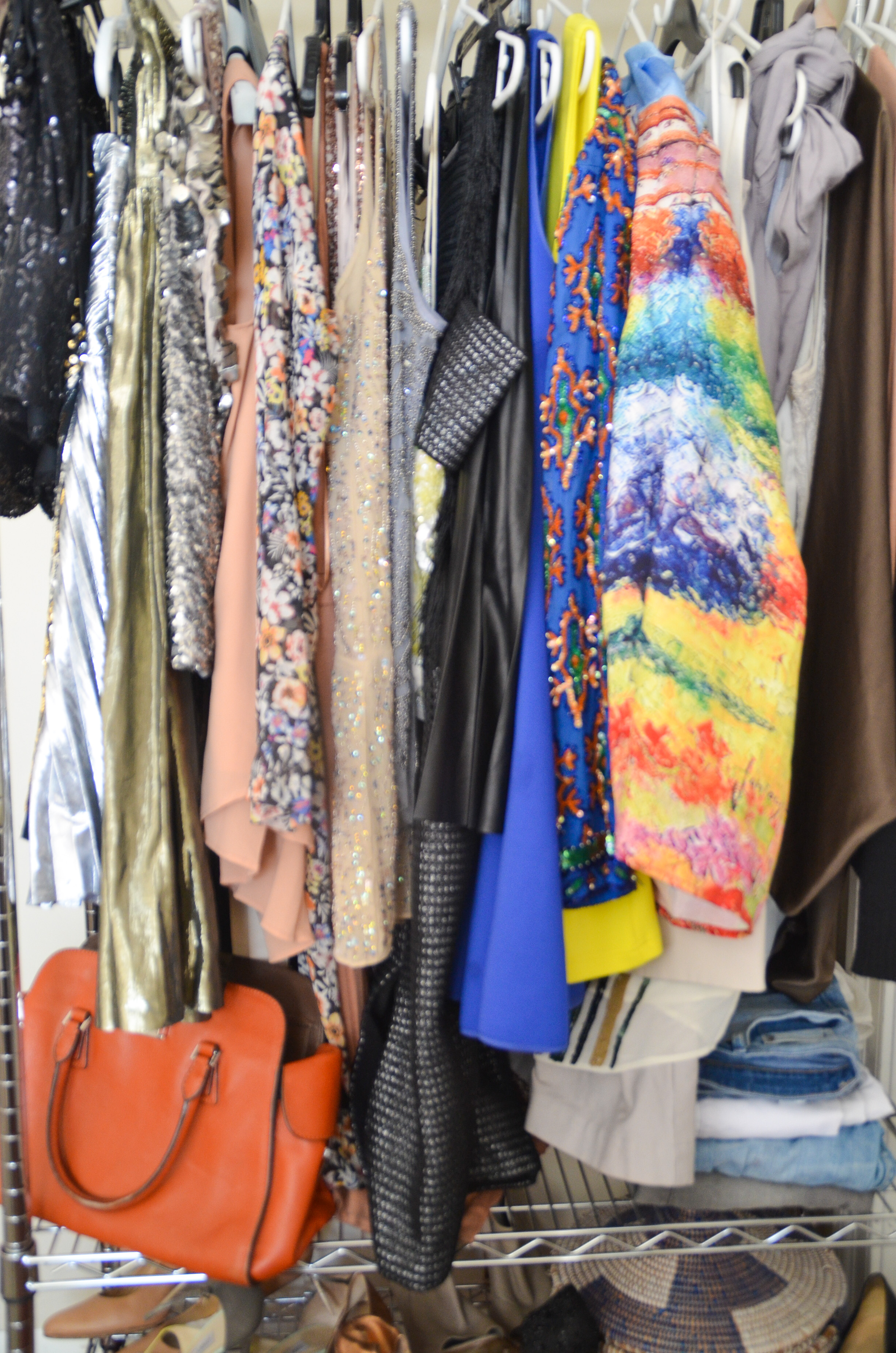 I've been suffering under the weight of my clothes, and the ridiculously unreasonably inadequate size of my closet, for some time now. I've coped by avoiding—by silencing the noise that chaos created in my head, and by suppressing the agita that the ever growing and frequently appearing mound of clothes precipitated. I realized, about three years in, that my efforts to curtail the issue were largely unsuccessful, despite Herculean attempts: I had someone install a shelf within (and reinforce the rod after it too caved under the pressure a couple of times); I've become proficient at vacuum-sealing bags of clothes, and at stuffing those bags under my bed; and I've become an even more manic organizer—all to no avail. Most recently, I've simply ignored it; just wished it into oblivion. But that hasn't helped either.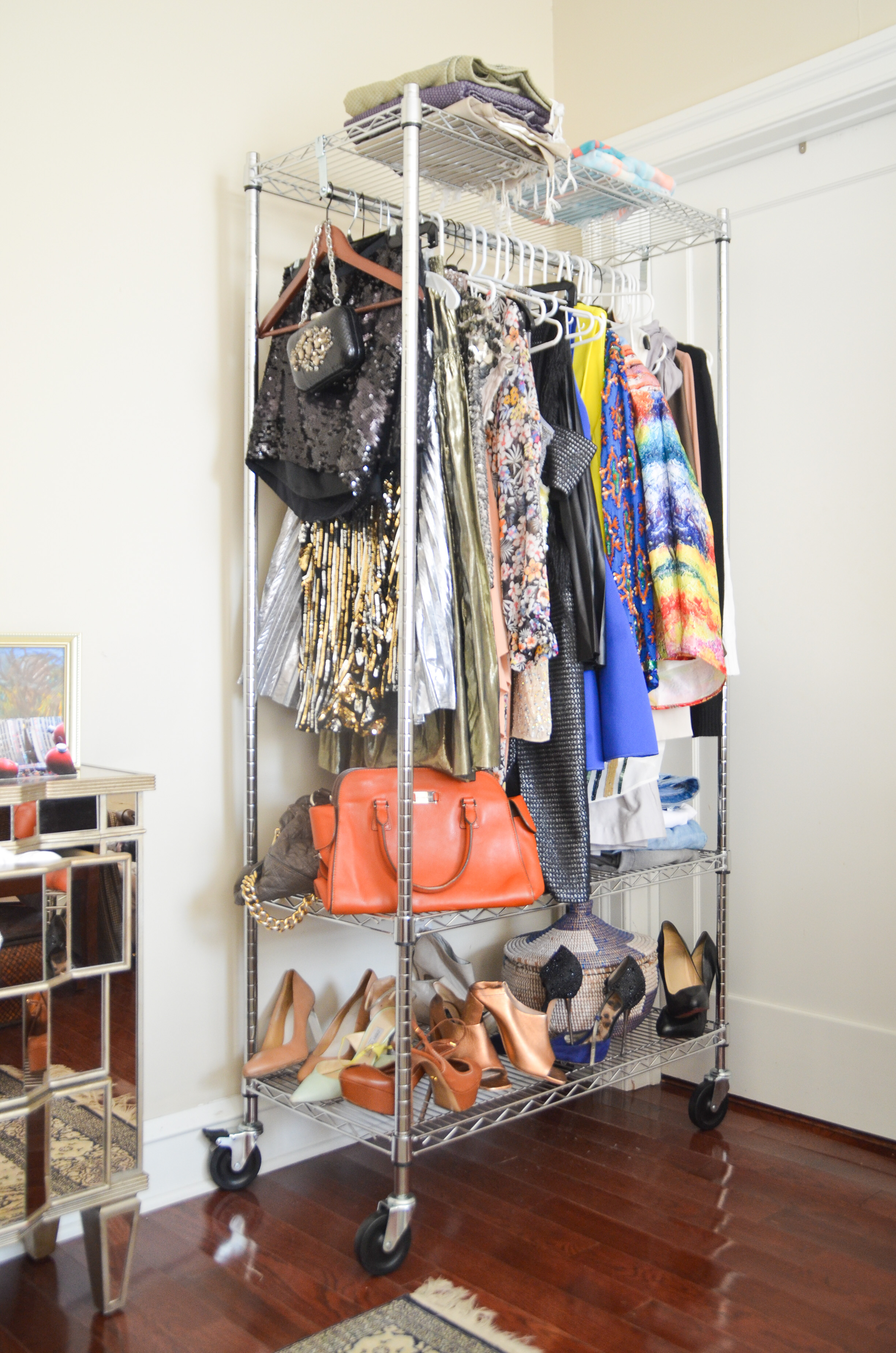 It wasn't until I asked someone to help me organize and such that I realized just how valuable a service she offered. After taking one look around she told me, in the most offhand and casual of ways, to buy a mobile closet, then dismissed that issue and moved on to the next. I would have never thought of that on my own. So now, I have the answer to a myriad of prayers: a means of easy access to the few clothes that I wear during any given season (despite having a trailer-load of clothes, I wear the same few pieces over and over again—what can I say? I like having options); a means of displaying the choicest pieces (yes, if I'm not going to wear all of this finery, why not quasi-decorate with them?); and, more practically, extra storage space. I feel a hundred pounds lighter. True story.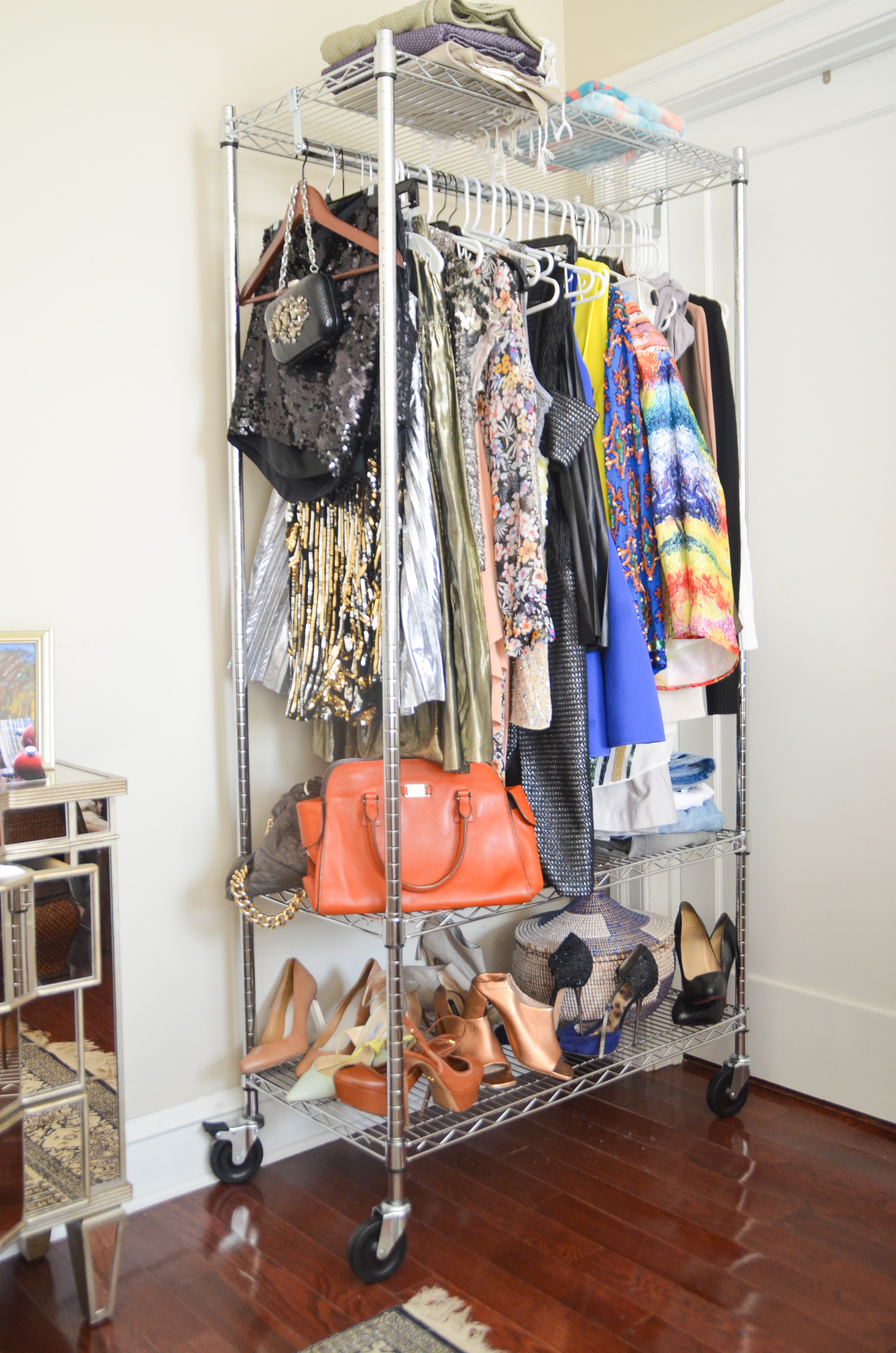 Click here to purchase Crate & Barrel's Work Mobile 3-Shelf Garment Rack. I'm loving mine and am pleased that the minimalist chrome steeled unit fits somewhat unobtrusively into my decor. It has a certain utilitarian appeal, but, even if it didn't, I'm so appreciative I would learn to love it. The Mobile 3-Shelf Rack requires assembly, but no worries, if I can do it, you most definitely can too. Crate & Barrel's Garment Rack Dust Cover may be purchased separately here, or you may buy both dust cover and mobile rack at once at a discounted price by clicking here. Do tell us how you keep it all together. What tips, tricks and tools do you use to organize your space?
Article and photos by Naki.