Pamela here, wondering why it took me so long to fall for Versailles. I admit to knowing very little about the former home of Marie Antoinette and Louis XVI, last monarch of Versailles, or the charming city it is located in before my first visit last summer. But the Palace of Versailles has been everywhere recently – in fashion advertisements, reruns of the Kardashian nuptials and in tourism campaigns on the London Underground. So I have just come back from my second visit to Versailles in two years and I am still dazzled by its size and glitz. Now I finally get the fascination and I'm wondering why I hadn't been drawn to it before. I want to go back for more – I just need a bit of time to recover.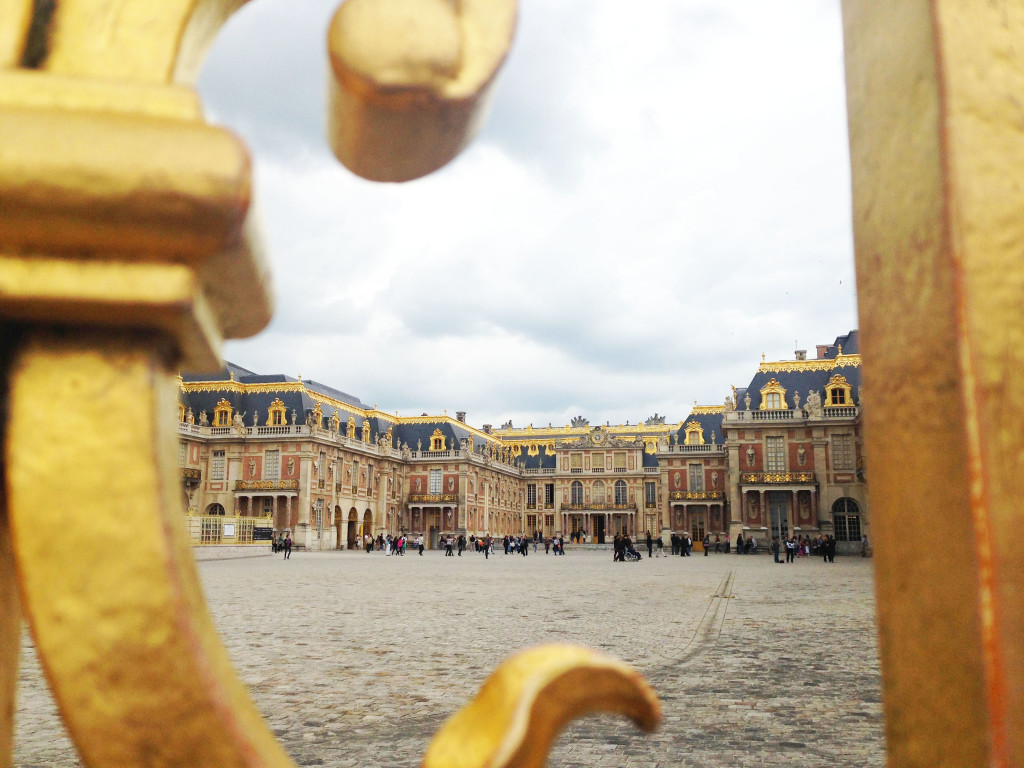 Palace entrance
From the entrance gates to Marie Antoinette's lavish bedroom and the sprawling gardens, The Palace of Versailles is enchanting. Watch Dior's Secret Garden IV mini-film directed by Steven Klein (or this behind-the-scenes version) and see Rihanna sashaying down the Hall of Mirrors at night and you will see what I mean.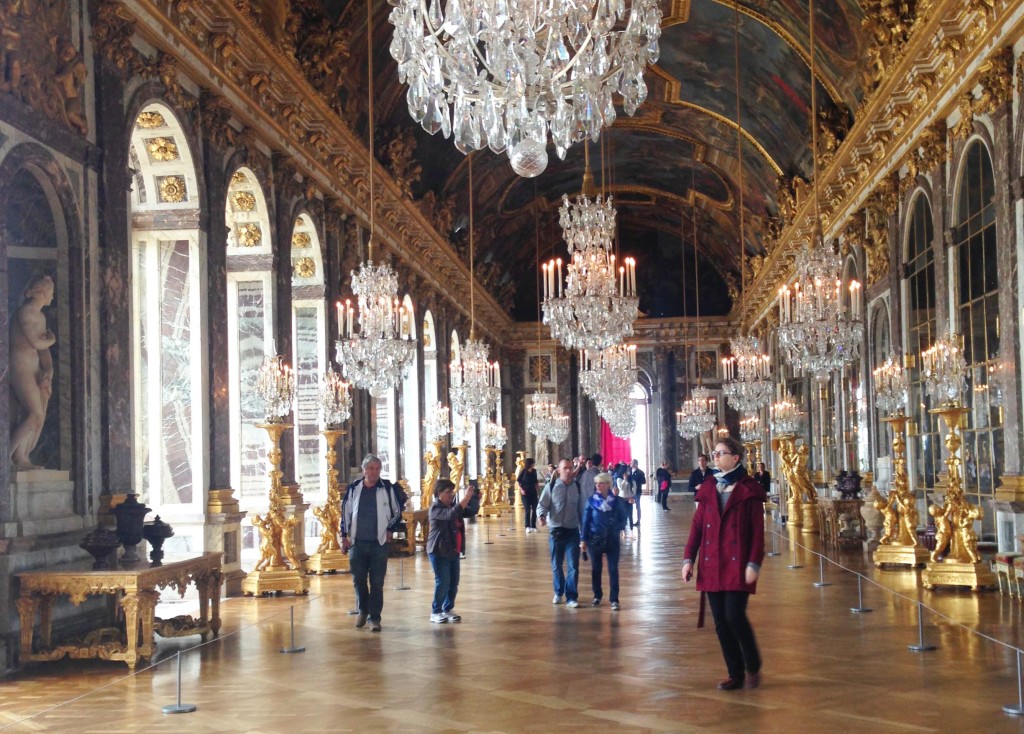 Hall of Mirrors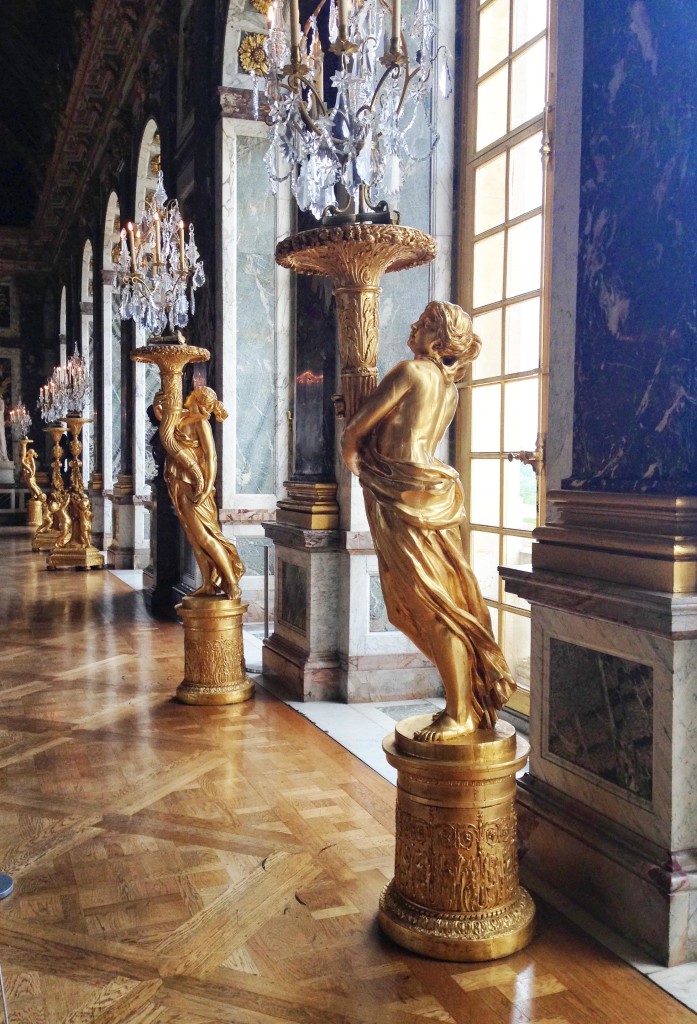 Hall of Mirrors
Folk from around the world visit Versailles in the thousands and unlike Rihanna, you won't have the freedom to enjoy the sights without bumping into a fair few tourists trying to get a good snap. I learned on my first visit that to really enjoy everything on offer at the palace I needed time, good shoes and the patience to really explore its vast expanse. However, many people make the same mistake I did on my first visit last summer. So I wanted to share with StyleChile readers just how I got the best out of my trip the second time around.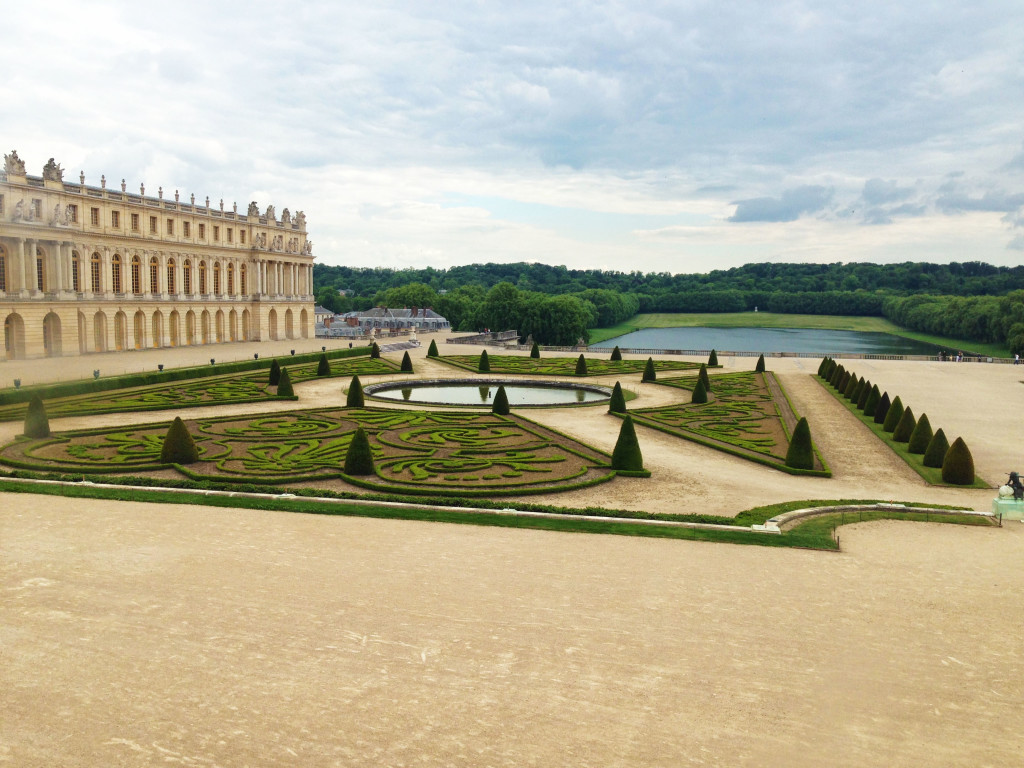 Rear of Palace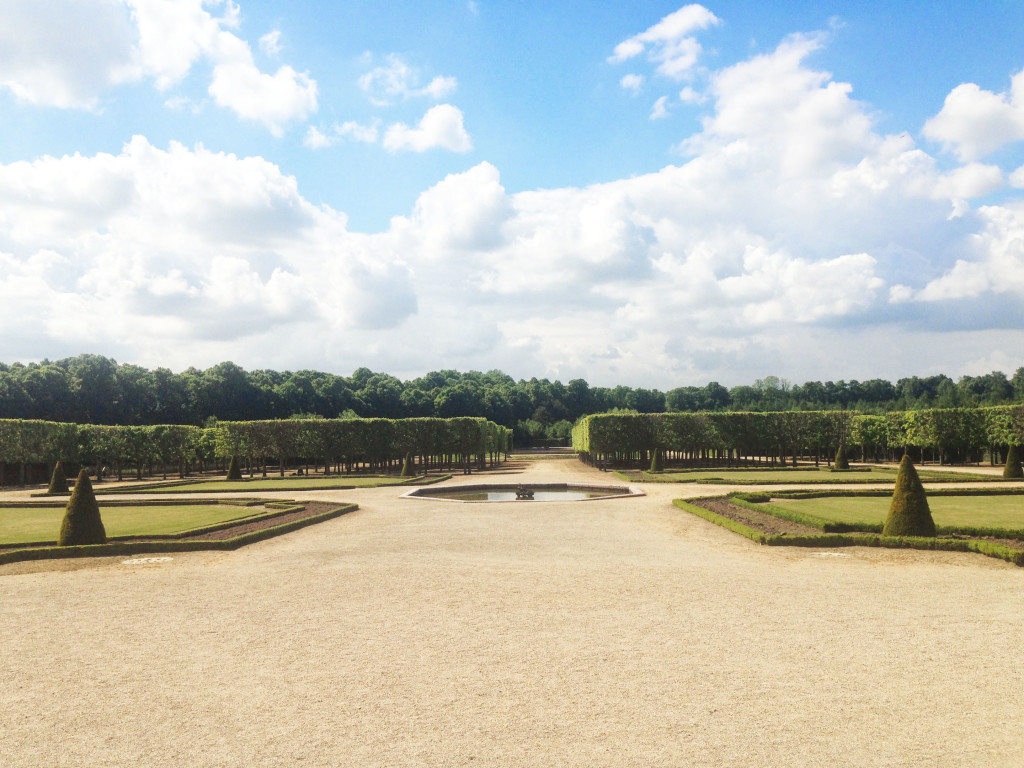 Firstly, I bought tickets online and printed them rather than face the queue of those not in the know buying theirs before having to join a separate queue to enter the palace. I bought the Passport ticket, which includes admission to the palace, the Palaces of Trianon and the Estate of Marie Antoinette, as well as any temporary exhibitions and the gardens. I went on a day there were fountain shows and this more expensive ticket also gave me access to those. I managed to spot a few of them but it was hard to plan to see them as well as everything else in one day.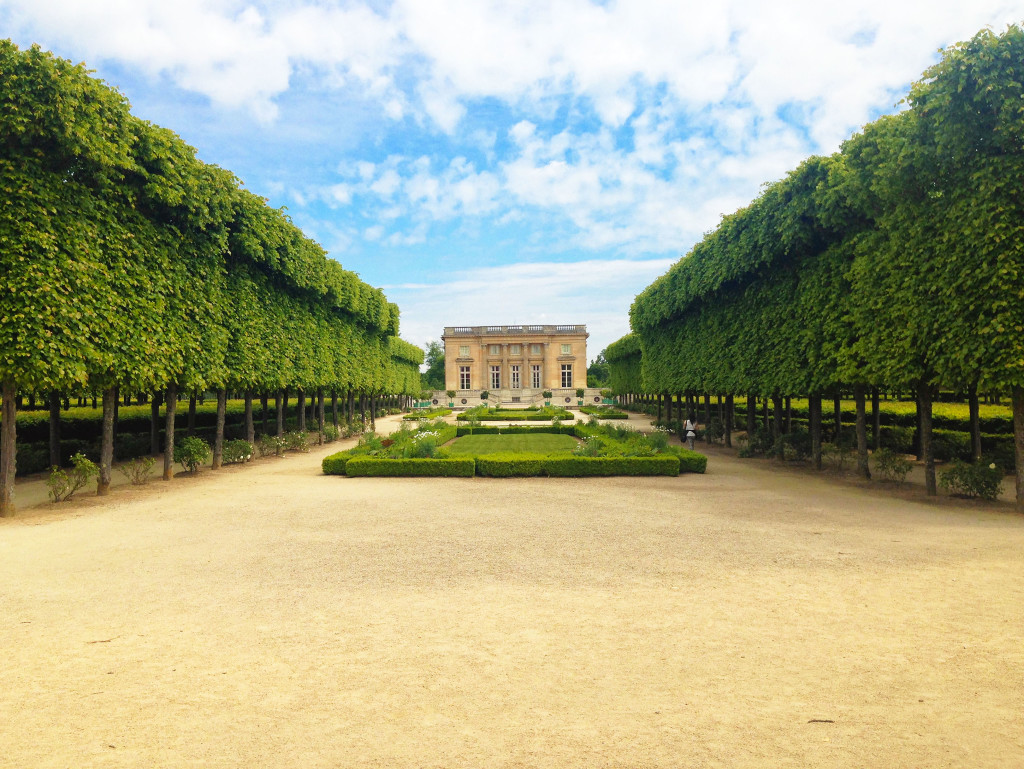 Petit Trianon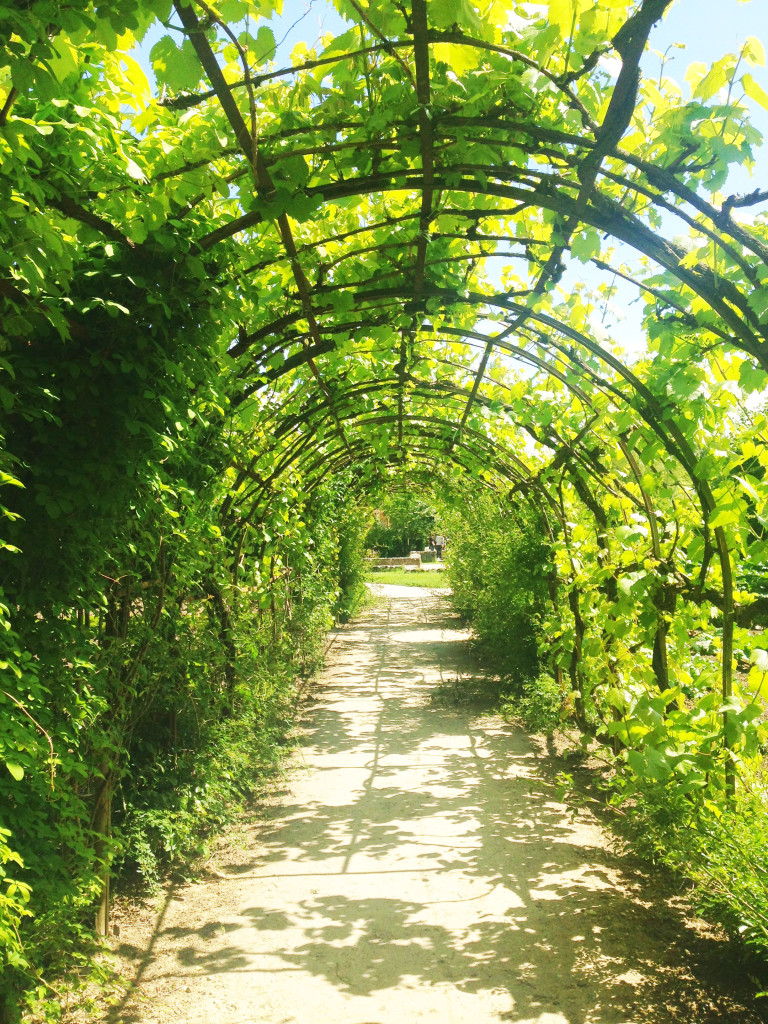 I turned up early – 8 a.m. kind of early. Tough I know. But I really didn't want to be disappointed like last time. On my first visit me and a friend joined the line at around 12:30 p.m. and by the time we got into the palace (around 5 p.m.) we were tired, suffering from some degree of sunstroke (the queue is not shaded) and really fed up. By then it was a few hours before closing, it was packed to the brim, and although we did see the palace it was tainted by our diminished tolerance for the heaving crowds and we did not see the full extent of the gardens and Marie Antoinette's estate. This time I joined the already forming queue to enter the gates before the palace opened at 9 a.m.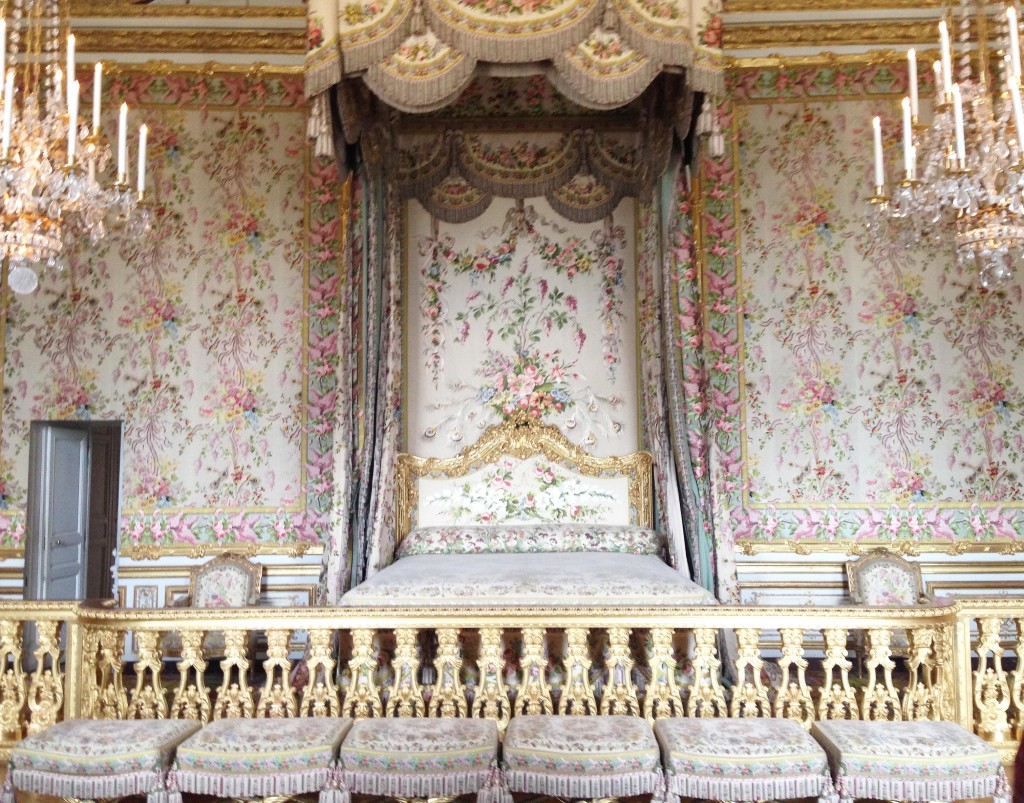 The Queen's bedchamber
I then toured the palace first and focused on seeing all the key parts, including the Hall of Mirrors and Marie Antoinette's gorgeous bedroom. This meant I could explore the rooms with just a few organised tours and early dawdlers. It was still busy, but far more pleasant this time around. As a tip, I would grab an audio guide and try to see as much of the palace as you can now . . . Just do it quickly. Be efficient and move through each room and take in as much of it in as you can. Getting the perfect picture was tricky – there were just too many people. But, if all goes to plan, and you really want to spend more time looking at the embroidery on Marie Antoinette's bed covers, you can do as I did and try to come back to some of these key points later when it's much quieter.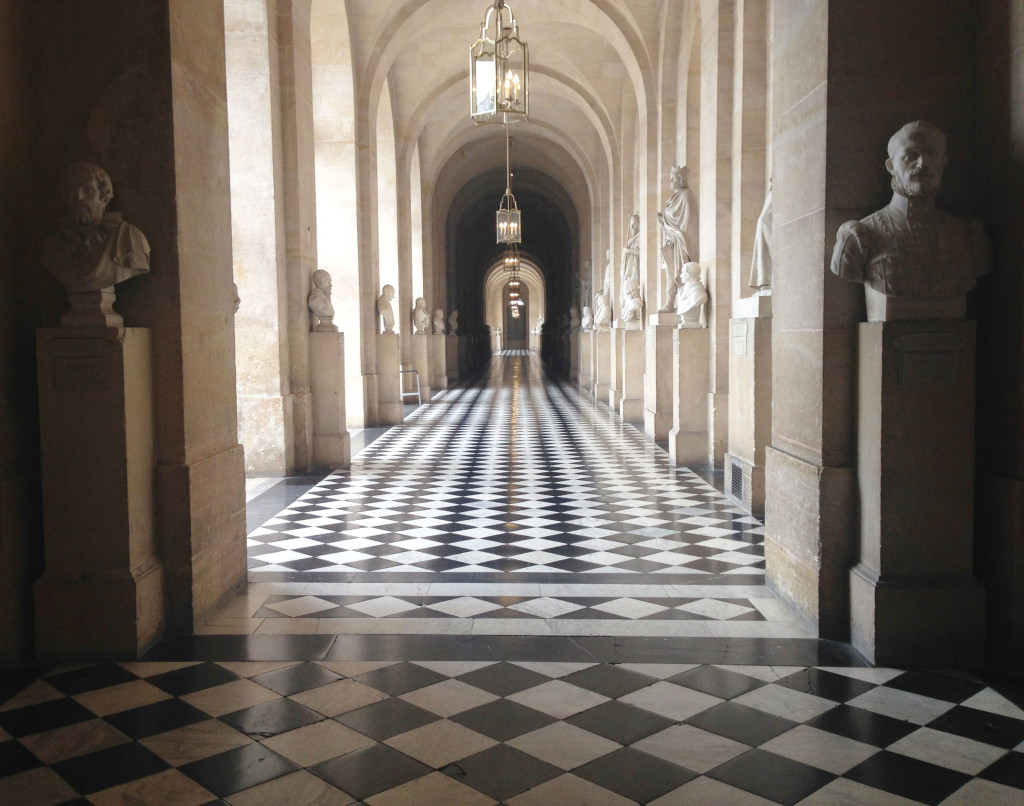 Statuary Hall
I then hopped on to the mini-train, which yes, was not very cool! There were quite a few older visitors travelling on there, but it was hot, it was a long enough walk from the main palace to the other sites. I also knew I was going to be doing plenty of walking, so I took the opportunity to cut out a few footsteps. There were other options (hiring a Segway or an electric kart), but they were more expensive and I really wanted to explore the grounds on foot. I bought a ticket from the North Terrace, which took me to and from the Estate of Marie Antoinette, the Petit Trianon and the Grand Trianon (for 7.50€ at full rate). Doing this straight after the palace again meant these sites were much less crowded since many people were still mingling inside the palace or navigating the gardens.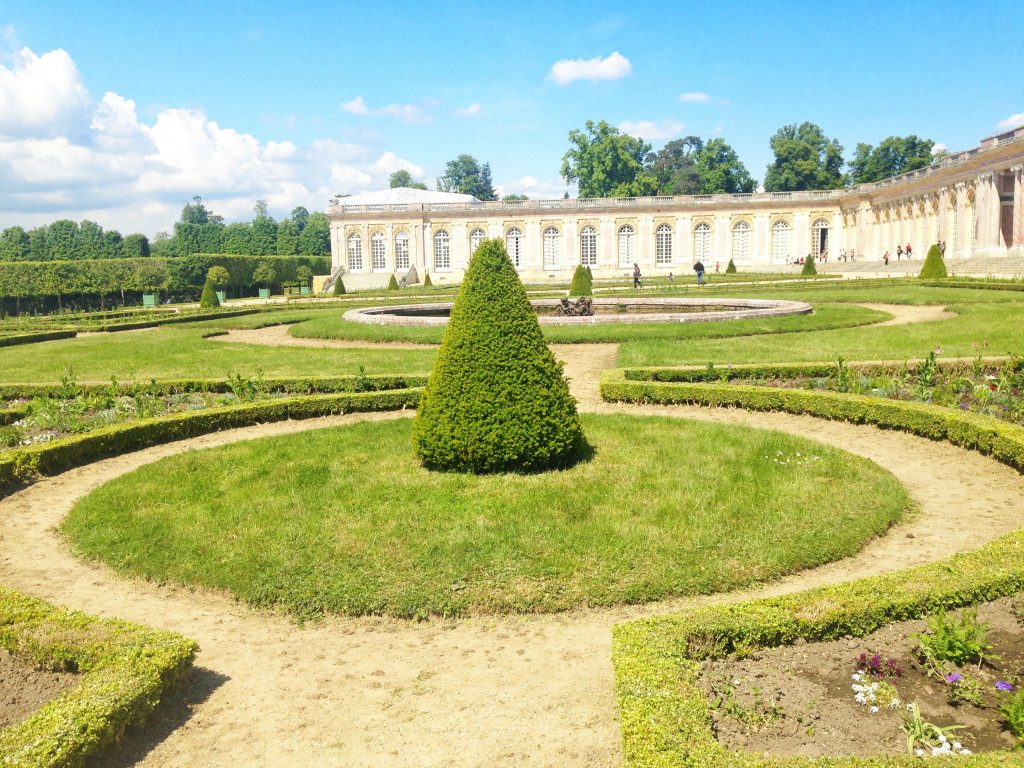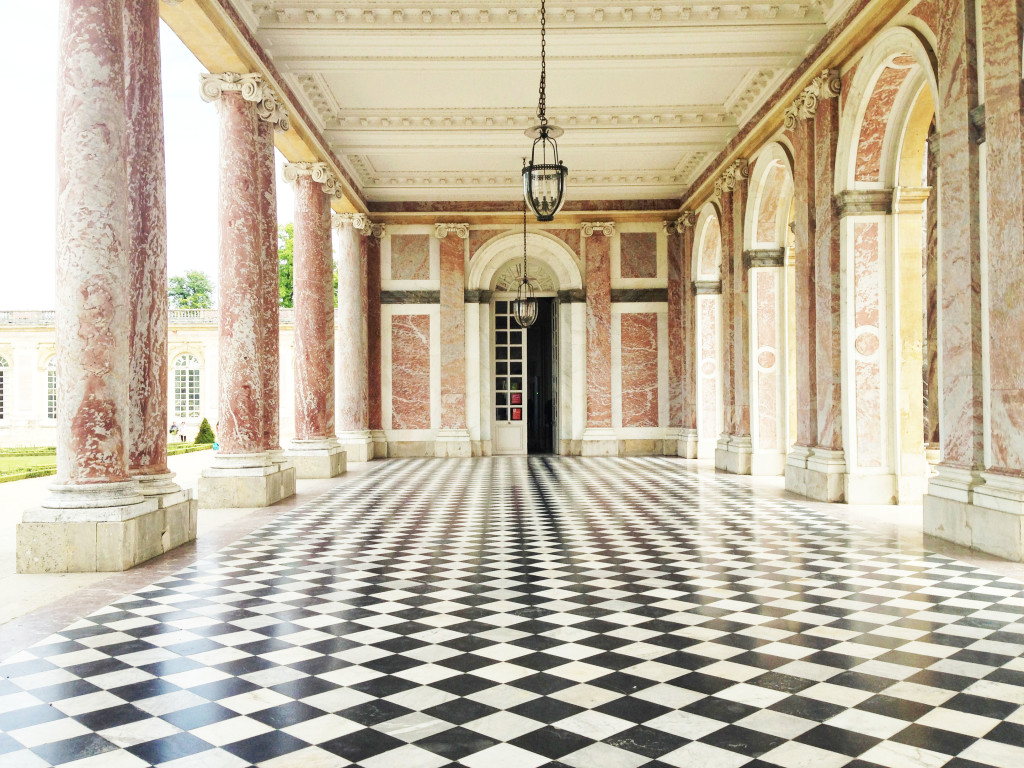 The Grand Trianon 
Once I had done all that (and stopped under a tree somewhere for a quick sandwich from one of the cafes), I pulled out my map, and just started to walk around the gardens. Since I'd seen many of the key sites stress-free and it was still early afternoon. I just did a bit of ambling around. The gardens themselves were beautiful and large enough to mean that although by now the palace grounds were at their fullest, I could still find quiet spots by the Grand Canal, by a fountain, or in a tree-lined garden. Best of all was The Queen's Hamlet – Marie Antoinette styled it after a traditional country village and it had a completely different feel to the rest of the grounds with a working farm, lakes and rustic buildings.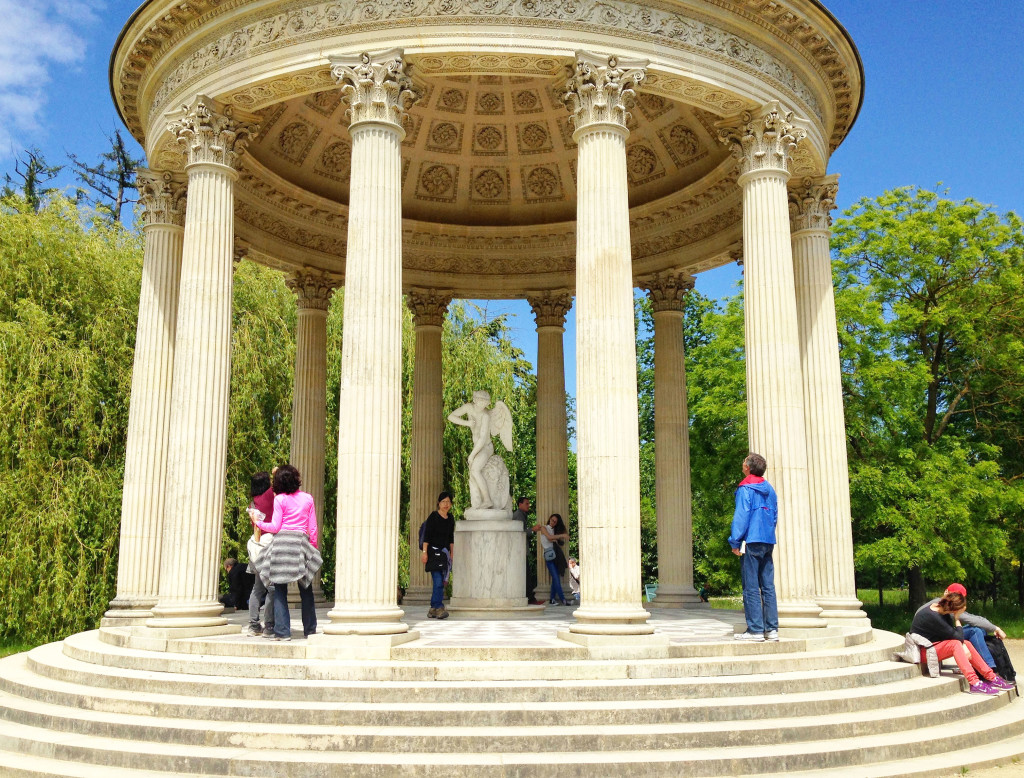 Statue of Cupid, The Temple of Love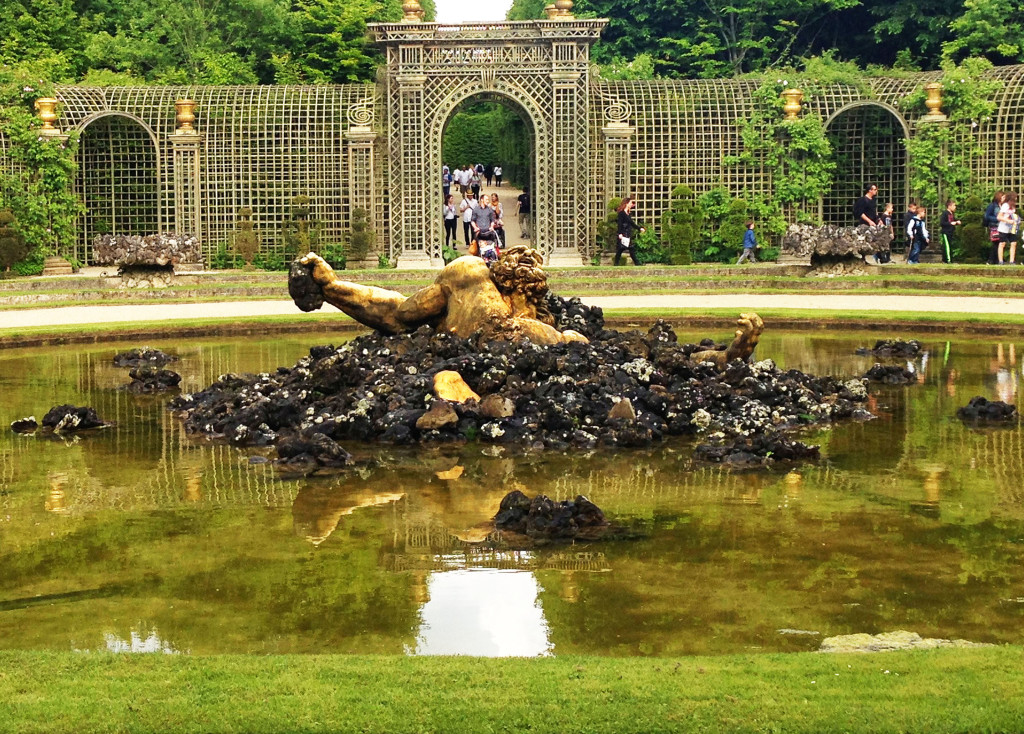 Enceladus Fountain
Before I left for the day, I wanted to look at Marie Antoinette's gilded bedroom room just one last time. So I headed back out of the grounds and back to the main gates where I first joined the queue. The line was diminished since the last admission was around 6 p.m. and I gained entry to the largely empty palace almost immediately. I wandered through the Hall of Mirrors with just a sprinkling of others and truly grasped its size and grandeur without the crowds. The only things missing were my Dior heels and handbag.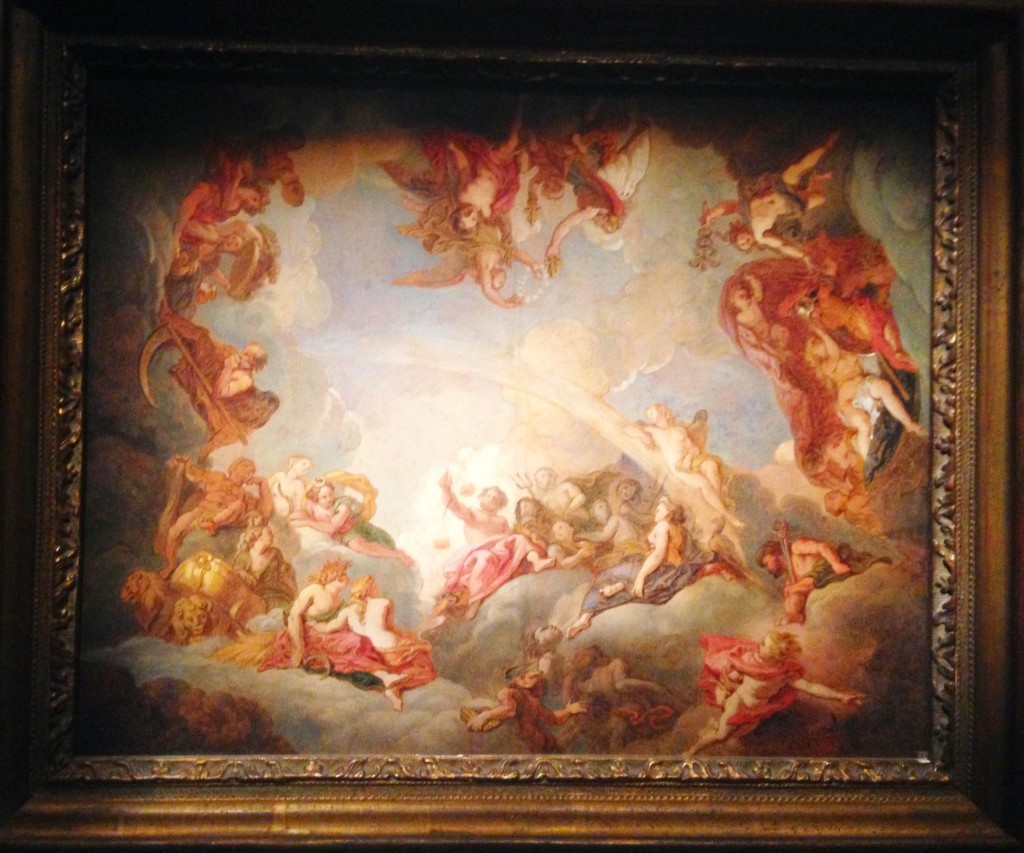 Note that as it got closer to closing time the staff shut off certain rooms, so I stress seeing everything you need to see efficiently and quickly at the start of your visit, just in case you can't see some of the rooms again. If you re-enter the palace way before the last admission at 6 p.m. as I did, you should still be able to view the key rooms. 
Depending on where you are in Paris it can take from 30 minutes to about an hour and a half to reach Versailles. Versailles is well serviced by public transport and should be easy to get to via the Metro (RER C train to Versailles Rive Gauche) or the SNCF Versailles Chantiers or Versailles Rive Droite stations. I took the train to Versailles Rive Gauche and walked 15-20 minutes to the palace (the route is clearly signposted).
Photos and article by Pamela. See more of Pamela's travel adventures on her Instagram account flee.too, and here for all of her works on StyleChile. Check out the Movement category for vintage StyleChile travel posts!