Is it too late to discuss Pantone's Color of the Year for 2015, Marsala? The warm mauve hue conjures up thoughts of sweet wine, Southern Italian vineyards and adventurous cooking and also pairs well with bright warm colors like persimmon, a vibrant yellow- and sometimes red- orange color that looks as exotic as it sounds. Keep reading for a bit of color therapy and for my thoughts on how to enjoy these happy colors in recipes, key outfit pieces, flowers and art this weekend. Enjoy!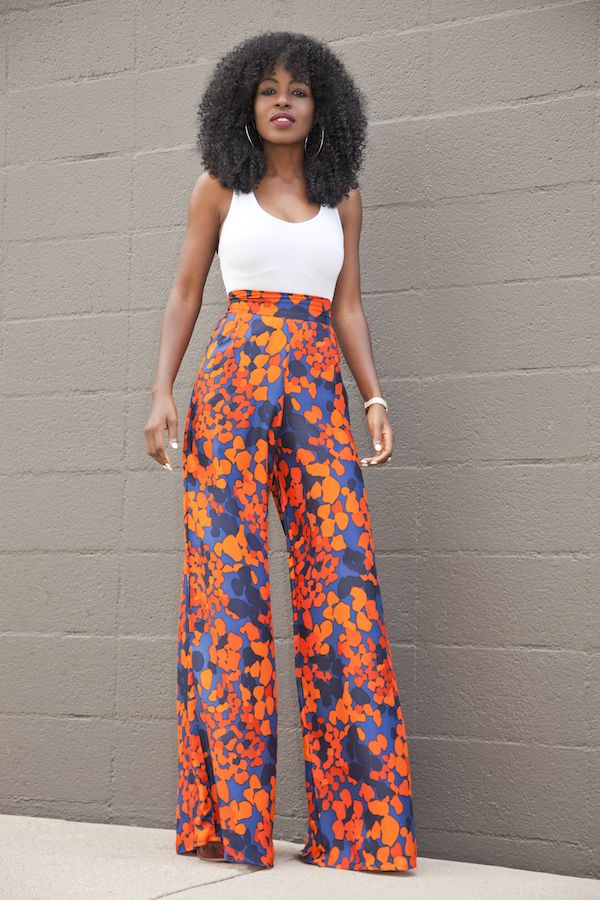 Style Pantry's founder, the fab stylist and retailer Folake Huntoon, is on trend in one of this season's key pieces, palazzo pants or high waisted trousers in a bright printed pattern.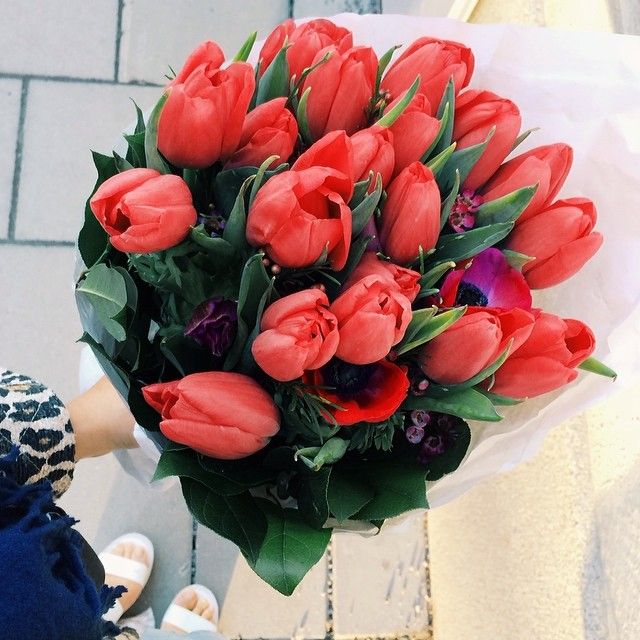 Fresh persimmon-hued flowers add visual impact, brighten the mood, and stimulate creativity and olfactory centers. Display a big beautiful bouquet in your home this weekend. Trader Joe's carries a wide selection of colorful and long lasting blooms, for less than most florists.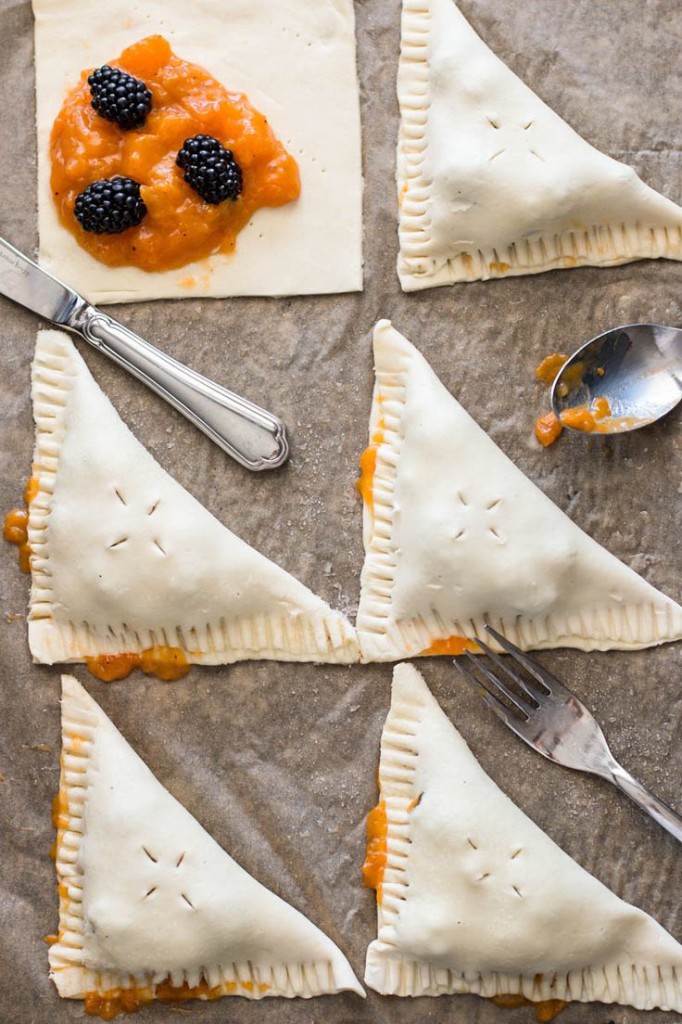 Savory Nothing's sweet recipe combines apricots and blackberries for delicious turnovers. The recipe featured here serves 6 and shouldn't take more than 45 minutes to complete. Enjoy pretty colors and a taste of summer in each bite.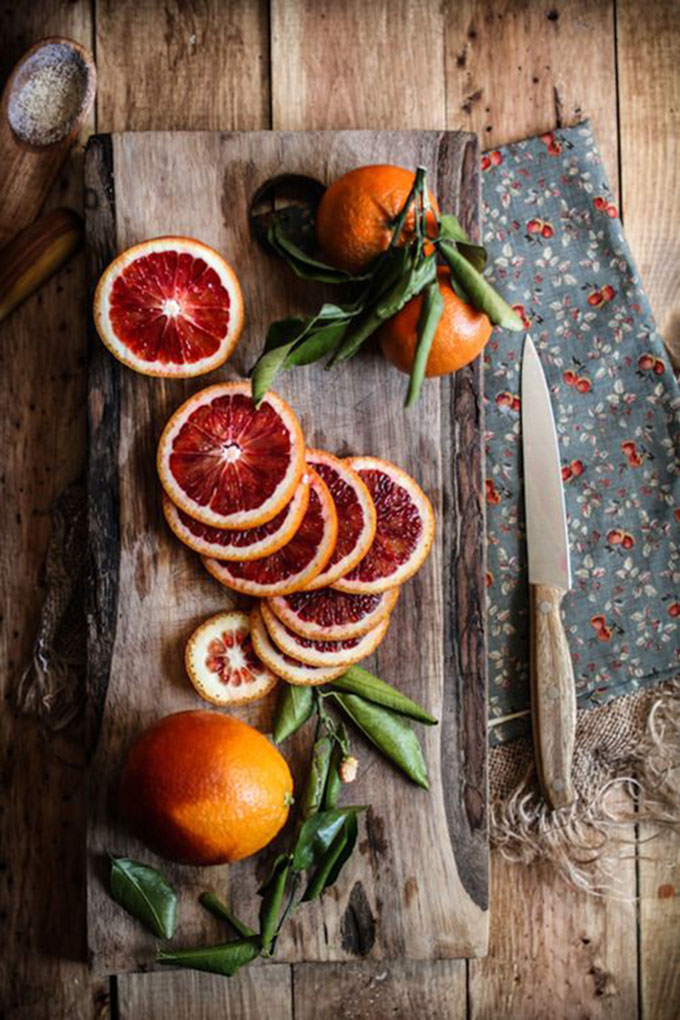 Marsala colored citrus in ombre patterns are delicious, fragrant, visually stimulating, healthy and refreshing. All adjectives we want to associate with summer weekend pick-me-ups. Add freshly squeezed blood orange juice to sparkling mineral water, or to seltzer and white wine for cocktail hour. And/or to infuse still water for hydration breaks at the gym . . .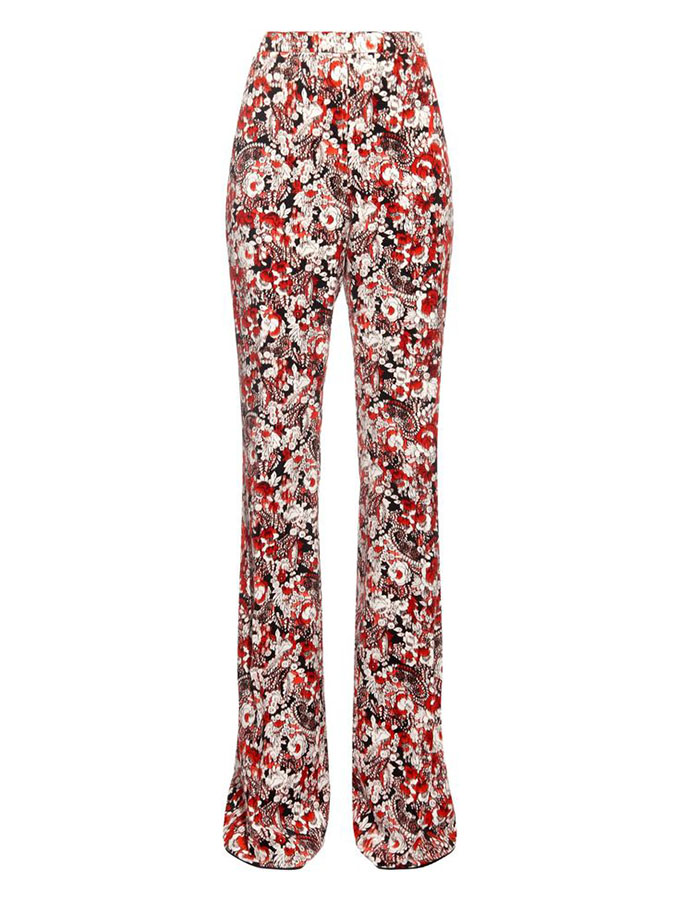 Giambattista Valli's majestic Chine floral print trousers pairs best with a soft white tank, or a white button down–if for the office. The high waist and 70s silhouette add a bit of drama and flair to what looks like it could be the most comfortable pair of pants since  Miss. Celie's custom creations in the Color Purple. You know . . . the one Oprah wore!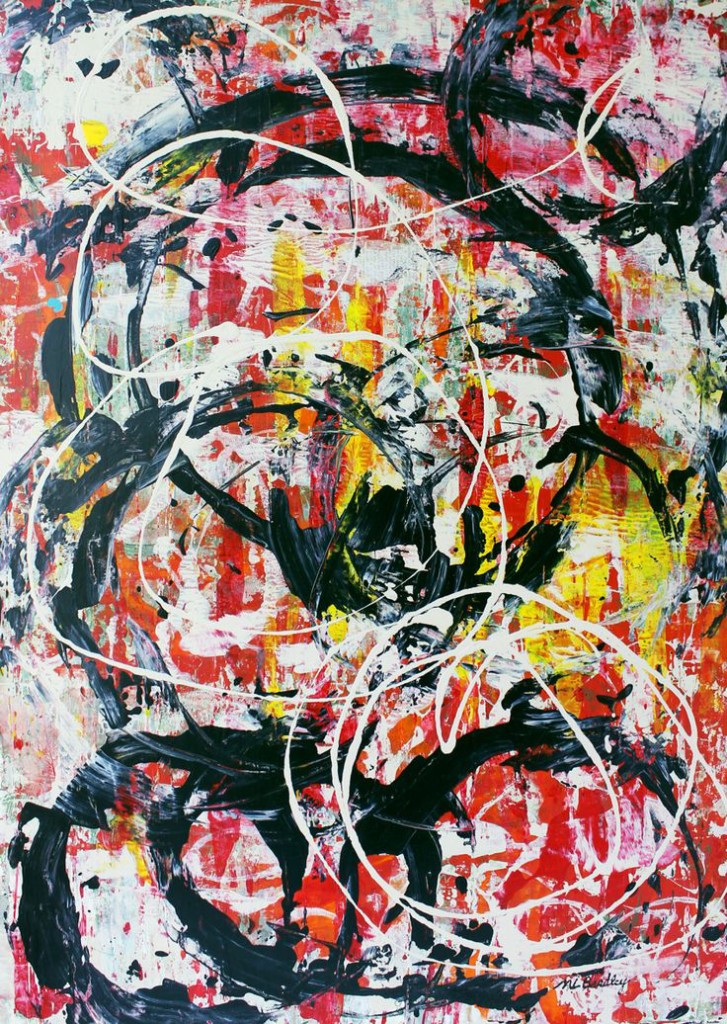 California-based abstract artist, Mary Lea Bradley, creates art that is reminiscent of the patterns at play on this season's key pieces. I started collecting Mary Lea's art a few years ago, and enjoy watching her hone her talents. Purchase the piece above "1056 Untitled" here and follow Mary Lea on Pinterest here.
Share your sources of weekend inspiration in the comments section below. Have an awesome weekend!
Article by Naki. Photos sourced from Pinterest. Like what you see here? Follow me on social media for more frequent updates: Facebook, Instagram, Pinterest and Twitter. Follow my blog with Bloglovin