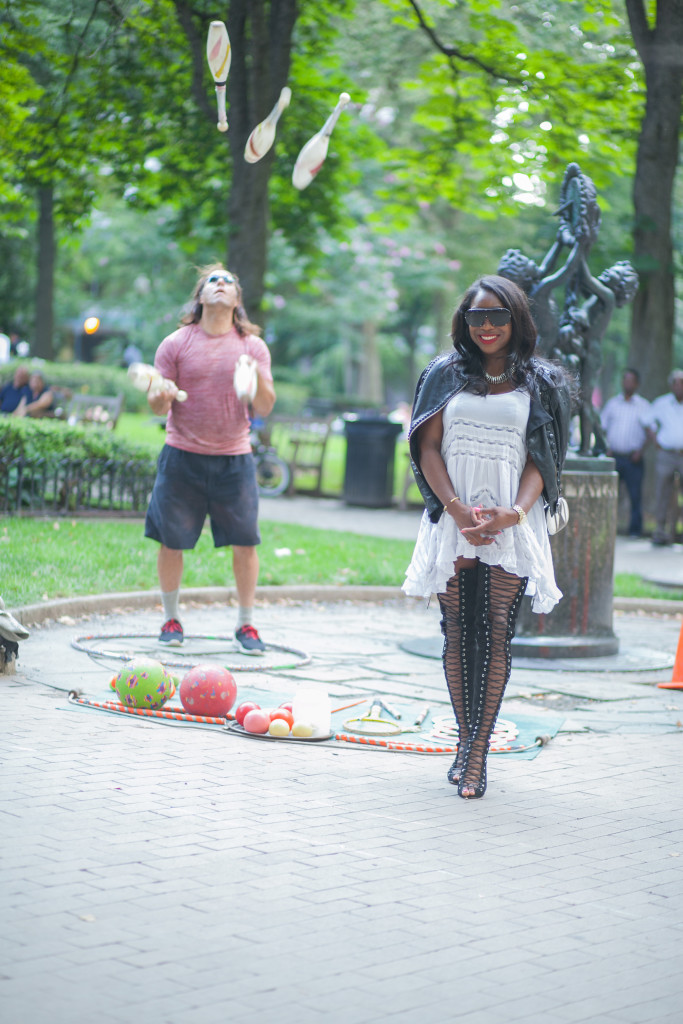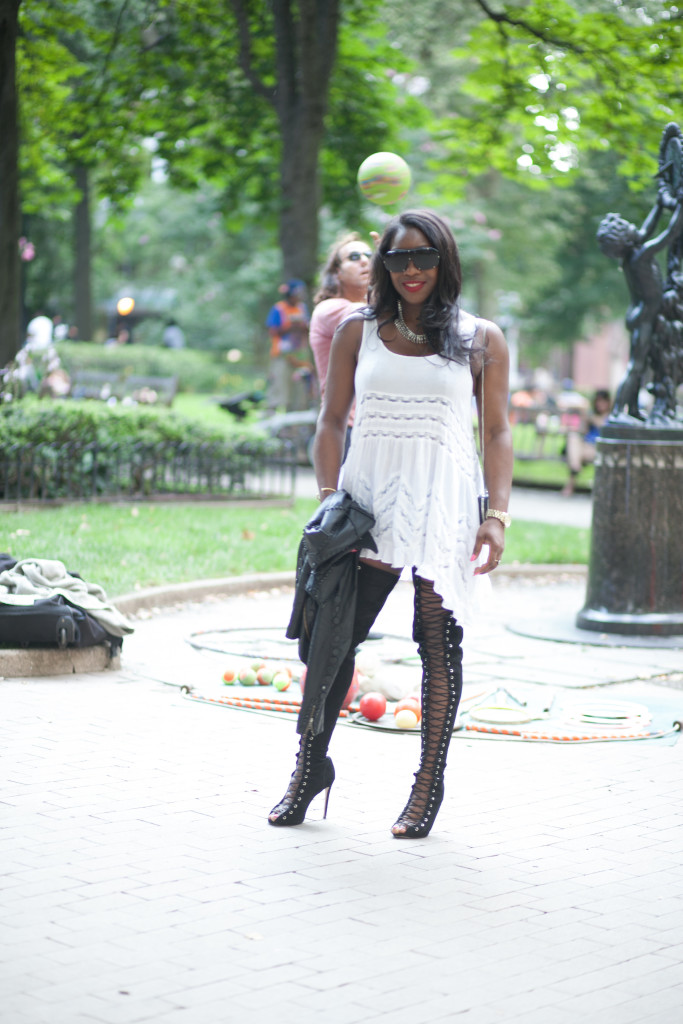 It's that time of year again, when verdant foliage in cooler climes change their colors to welcome winter. Similarly, like nature's trees, most of us use fall as an opportunity to update our wardrobe. What better way to do so than to convert our summer gear into ones that are appropriate for cooler temperatures? Here's an easy way to update any summer look, as demonstrated in the photos in this post.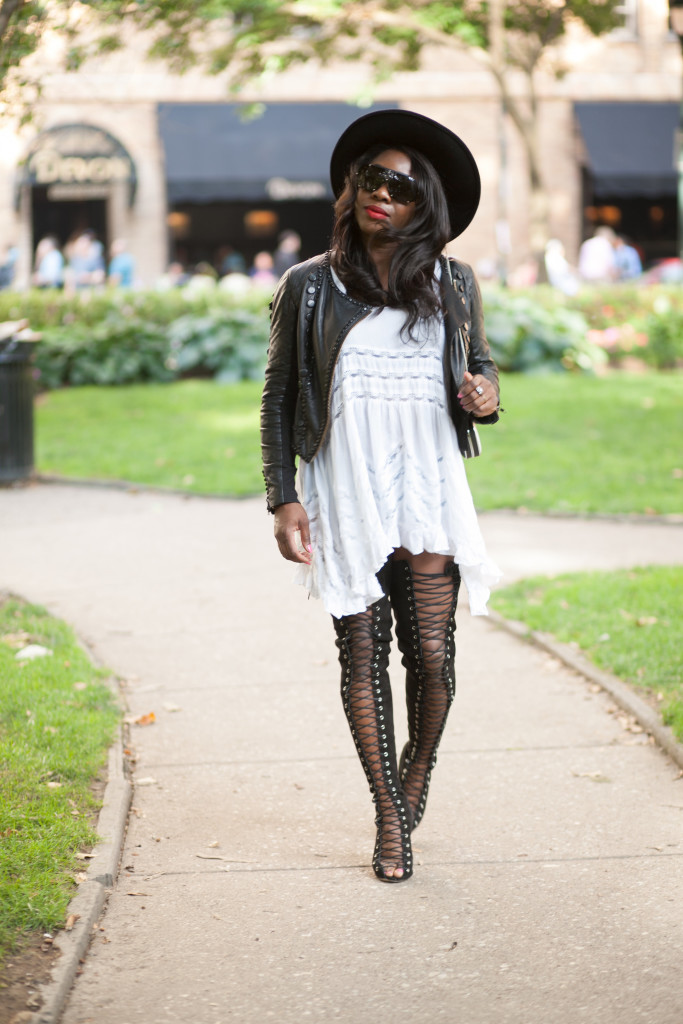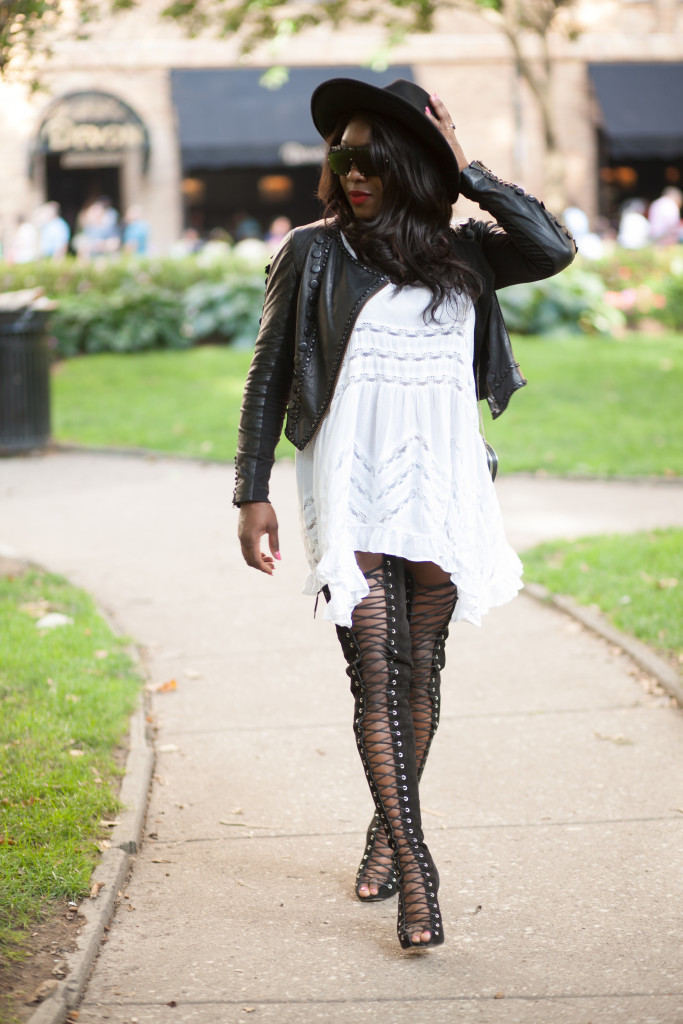 My favorite summer dress is way too thin for fall, although, given the weather patterns so far, I may be able to get away with wearing it through December. I updated the look for the cooler weather by pairing it with thigh high boots, a leather jacket, and a hat for blustery days. See below for where to buy. Doggie is optional . . .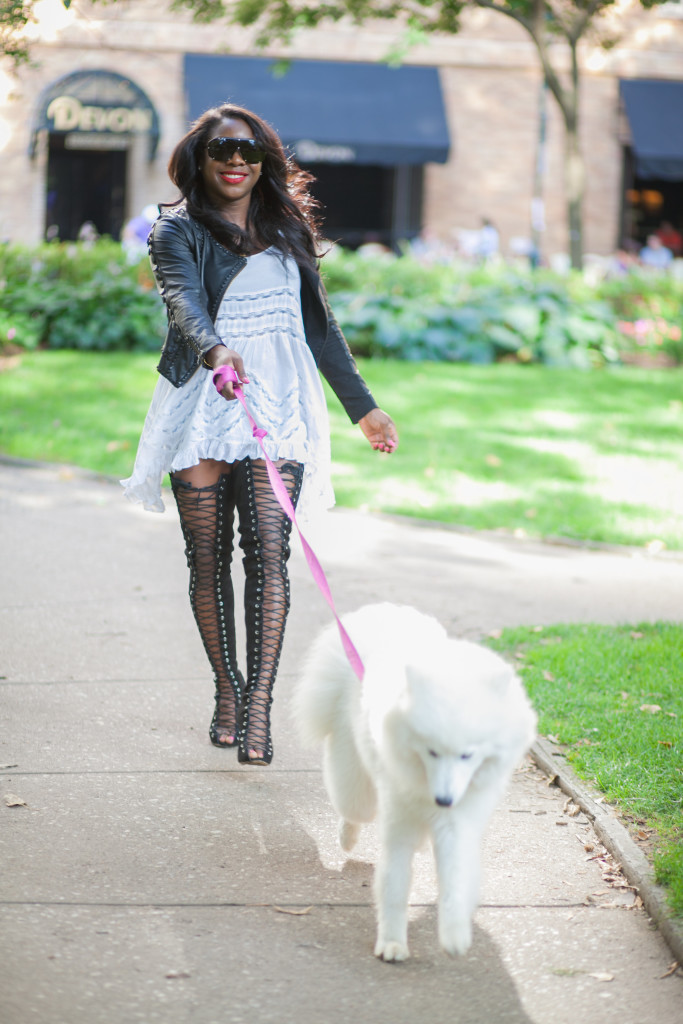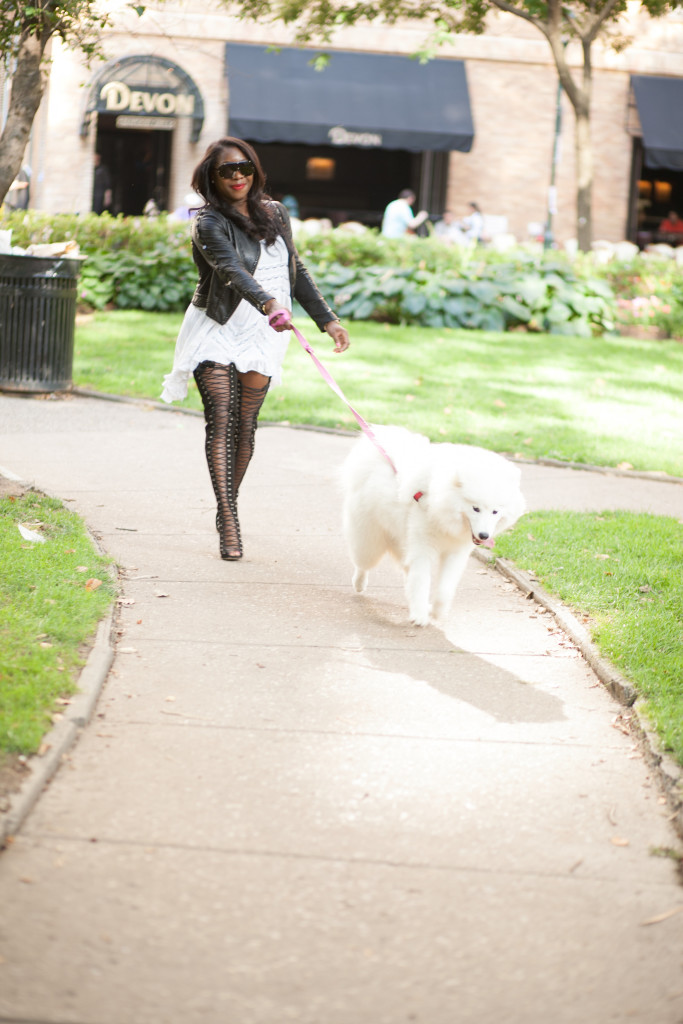 Who's leading who? This beautiful Samoyed, Maisie, a Russian breed noted for their luxurious white coat, is used for their warmth in the depths of Siberia. Five or Six of these puppies in any space is enough to keep everyone in the room warm. I'll see if she's available for a post on winter fashion!
I love this quotation from Matthew 6:28: "And why are you worried about clothing? Consider carefully how the lilies of the field grow: they do not labor nor do they spin". Don't worry about clothing, no need to buy new gear just because the season is changing. Observe how nature handles the transition without fuss and follow suit!
Boots are made to order and available here. Although the designer Tony Bianco is based in Australia, these boots were shipped to me within a week! Dress by Free People is available for purchase here. Leather jacket by Catherine Malandrino. Hat by Free People and is available here. Eyewear by Dita; purchased at Philadelphia's Eye Chic. Necklace from Zara.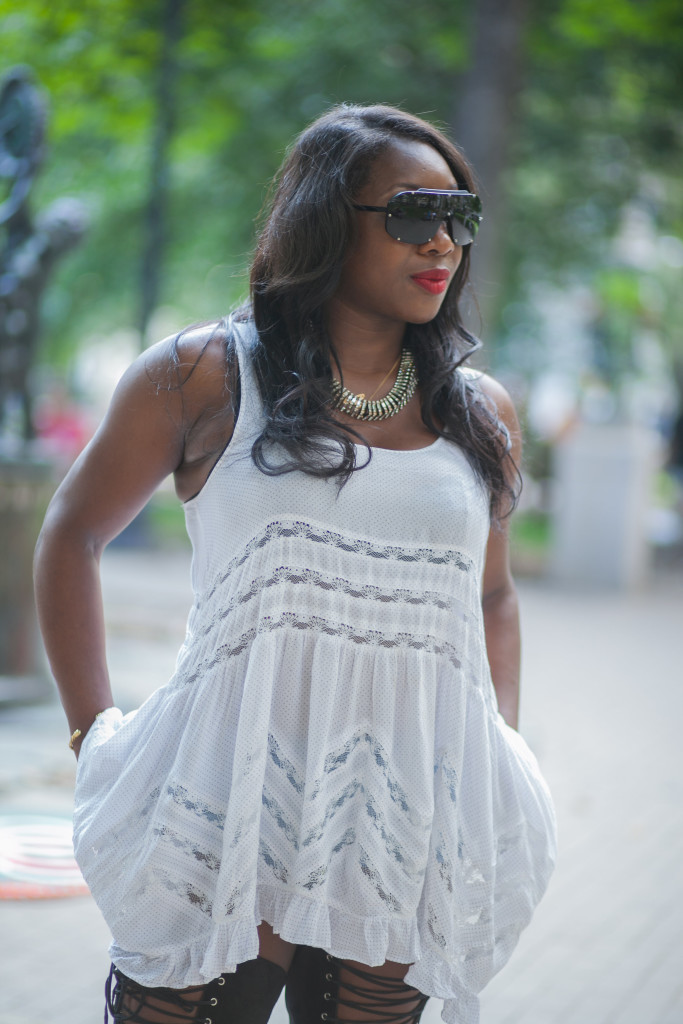 See the full gallery below for more. This story was shot in Philadelphia's Rittenhouse Square Park. Click this link for vintage StyleChile outfit posts!
Article by Naki. Photos by TG Anderson of Ubara Photo. Keep up with Naki on Instagram, Pinterest, Facebook and Twitter.