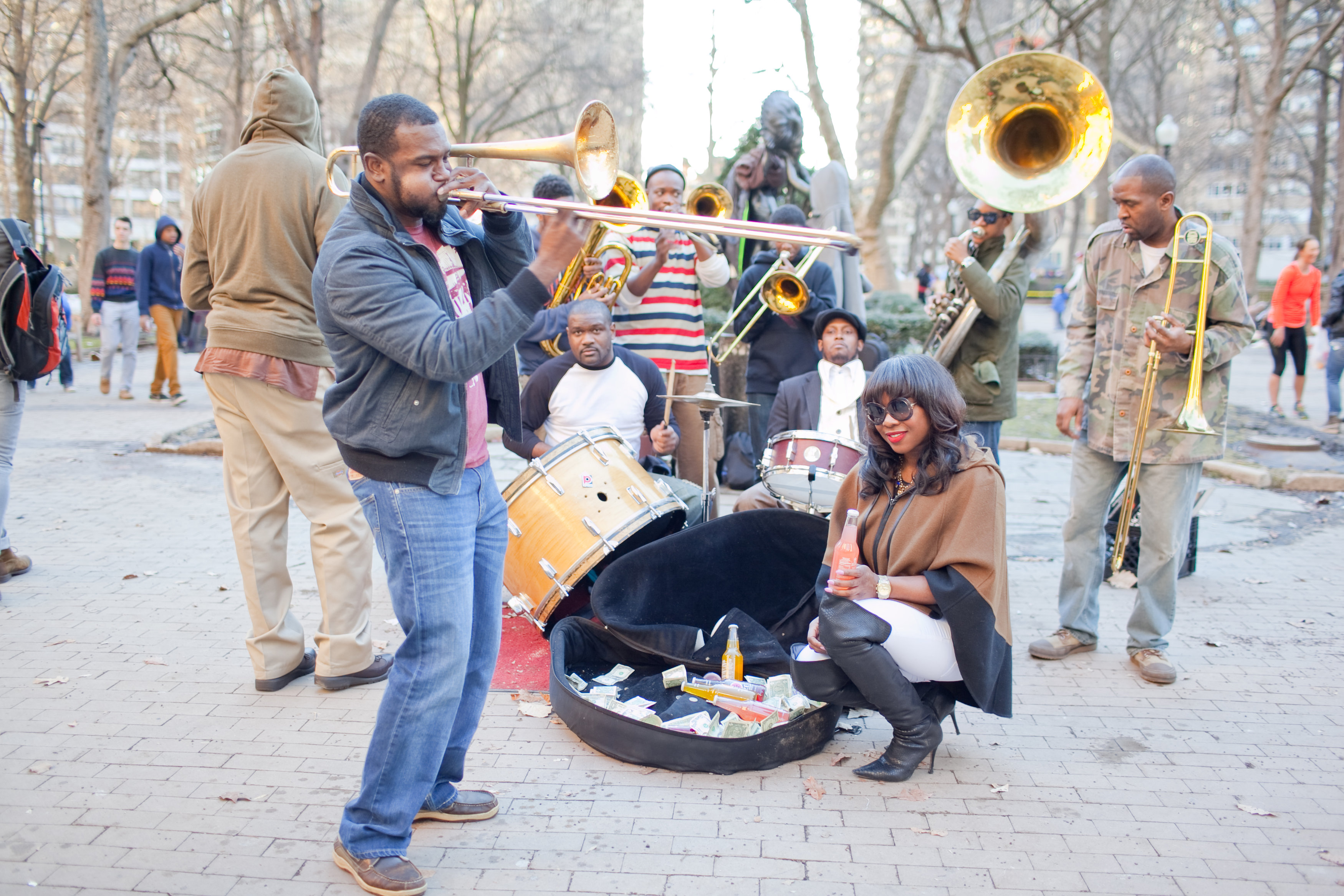 Today's post is inspired by this past weekend's visit to Washington, DC. On that trip, I visited one of my best friends and we caught up while eating Hill Country Backyard BBQ on a blanket during Jazz in the Sculpture Garden; trying almost everything on the menu at a new favorite eatery, Duke's Grocery; having drinks and small bites at Gryphon; savoring Adam's delectable key lime pie at sexy new speakeasy Sheppard; then rounding out the visit with a trip to the National Portrait Gallery, where we saw exhibits American Cool and Face Value: Portraiture in the Age of Abstraction. Somehow, I didn't make it to yoga at Stroga in Adams Morgan, or to the gym just downstairs from the apartment, but I digress.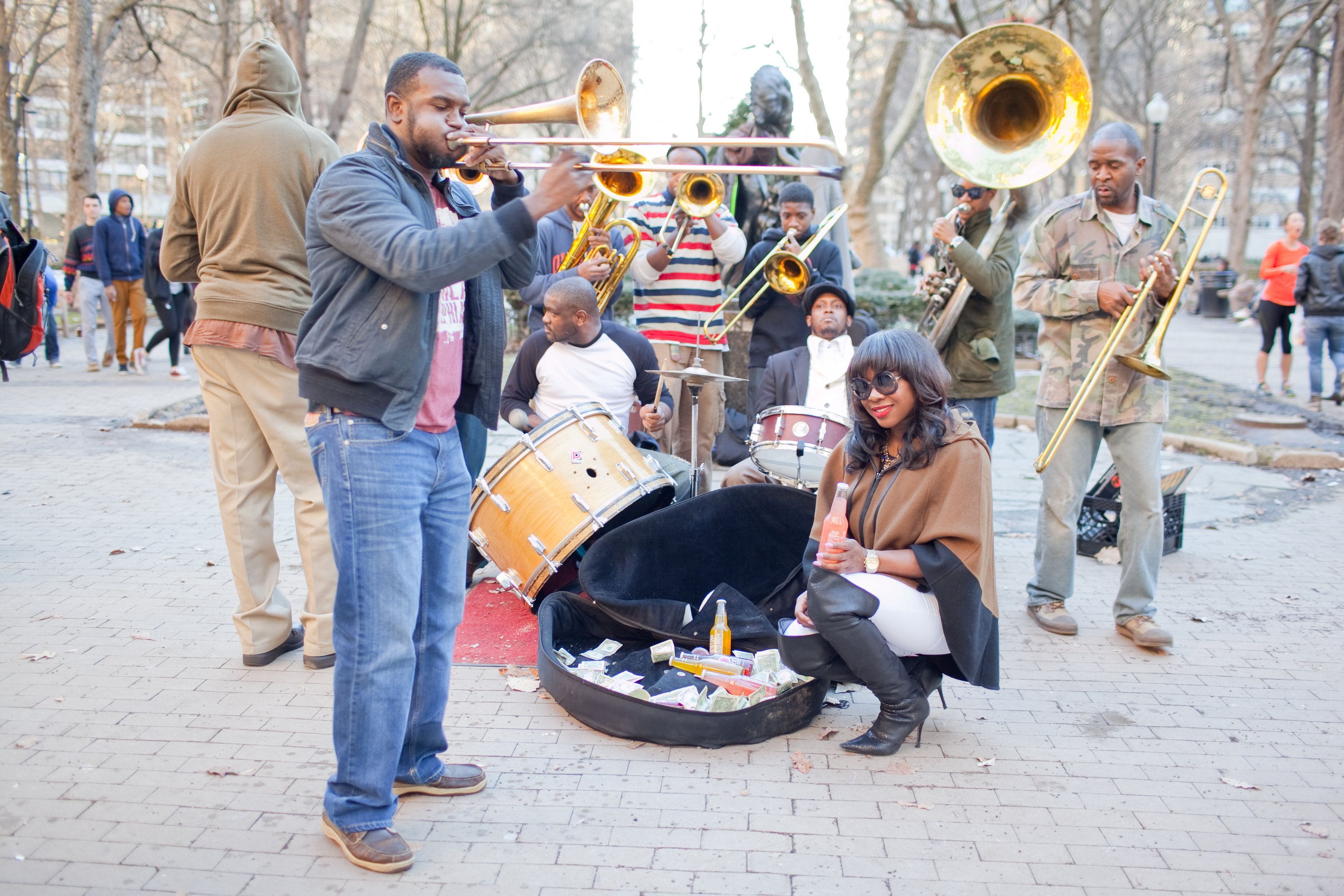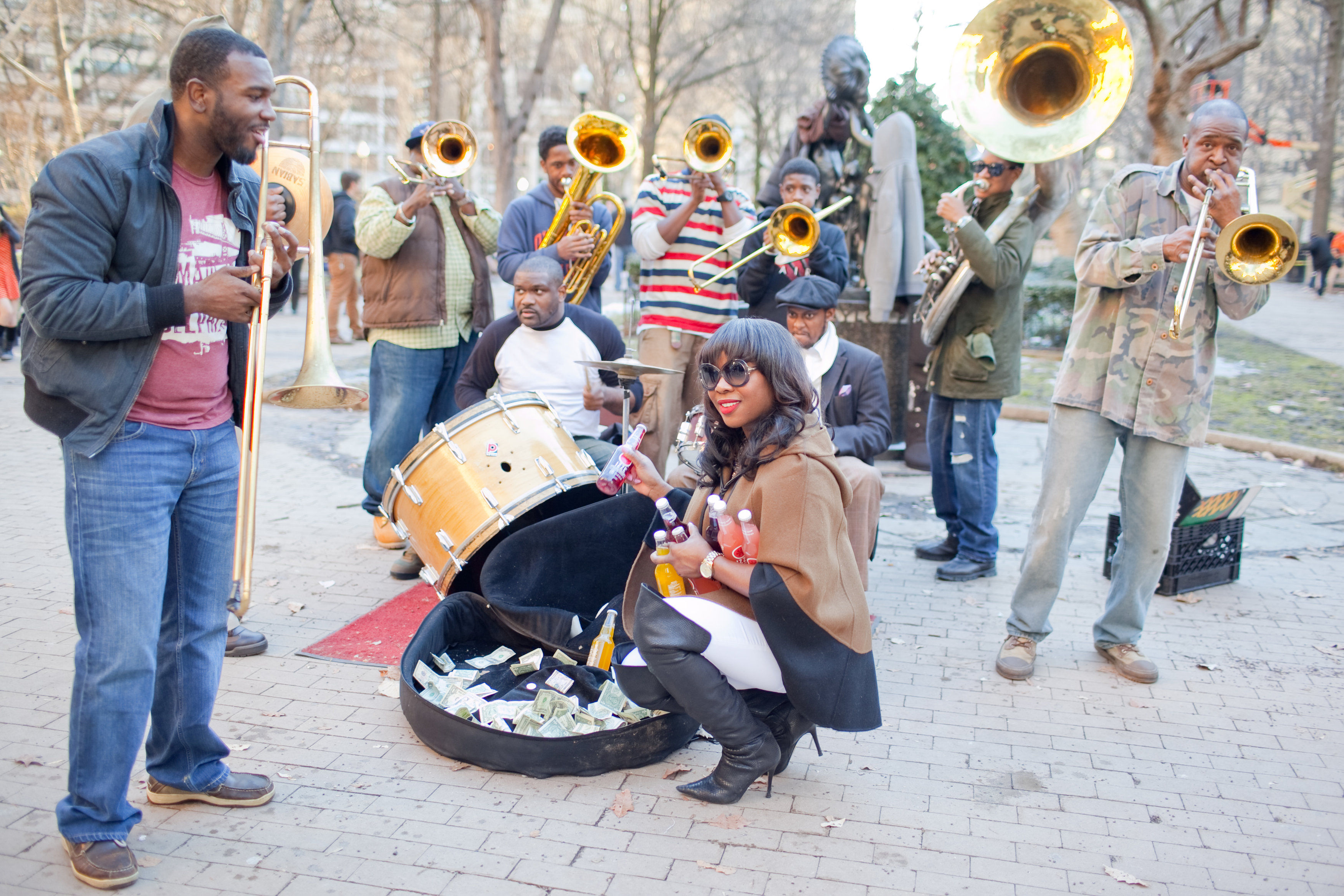 The weekend was made that much better since it was peppered with interactions with our extended group of friends—old and new—and punctuated by moments of immense joy and gratitude—even while some of us dealt with difficult news.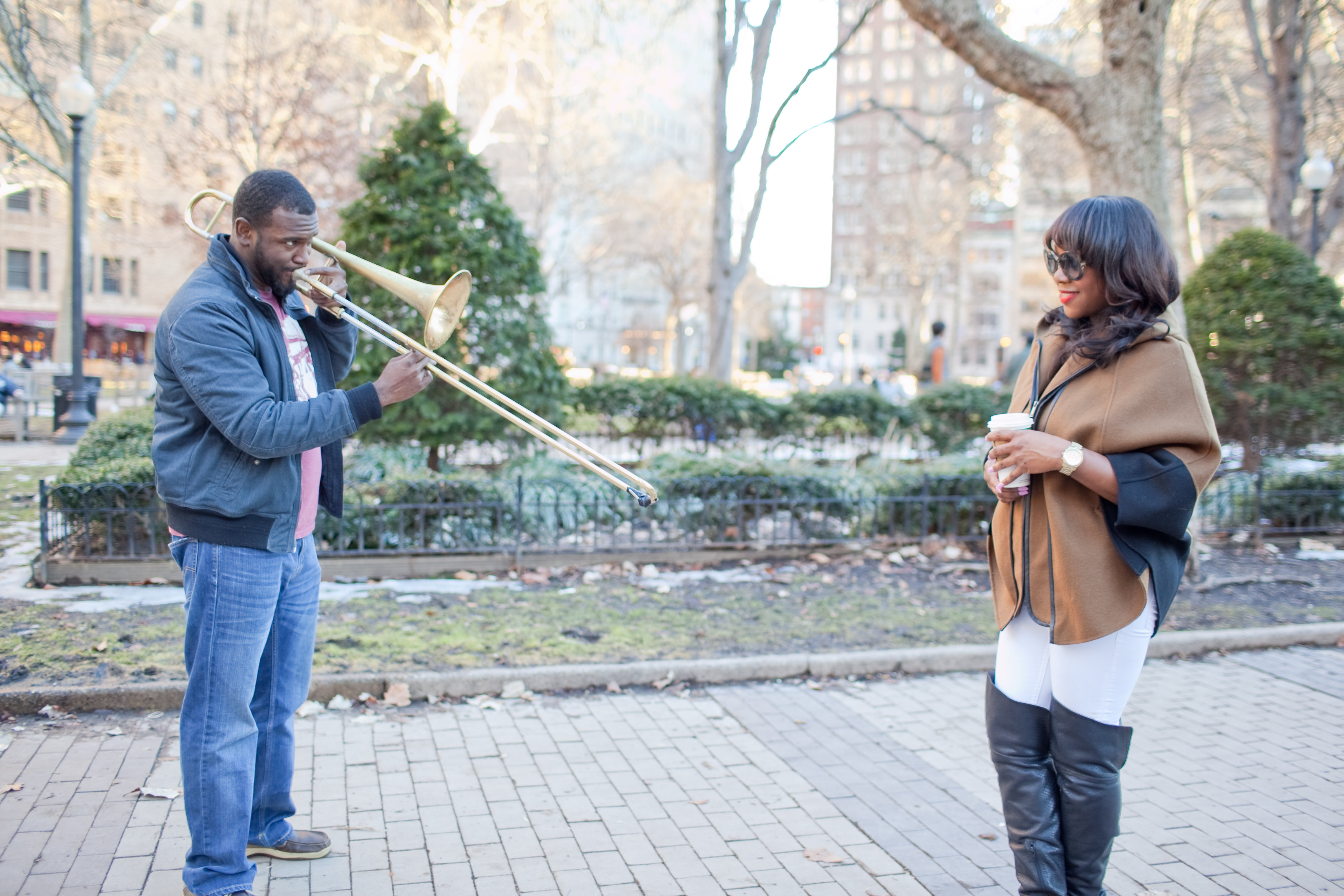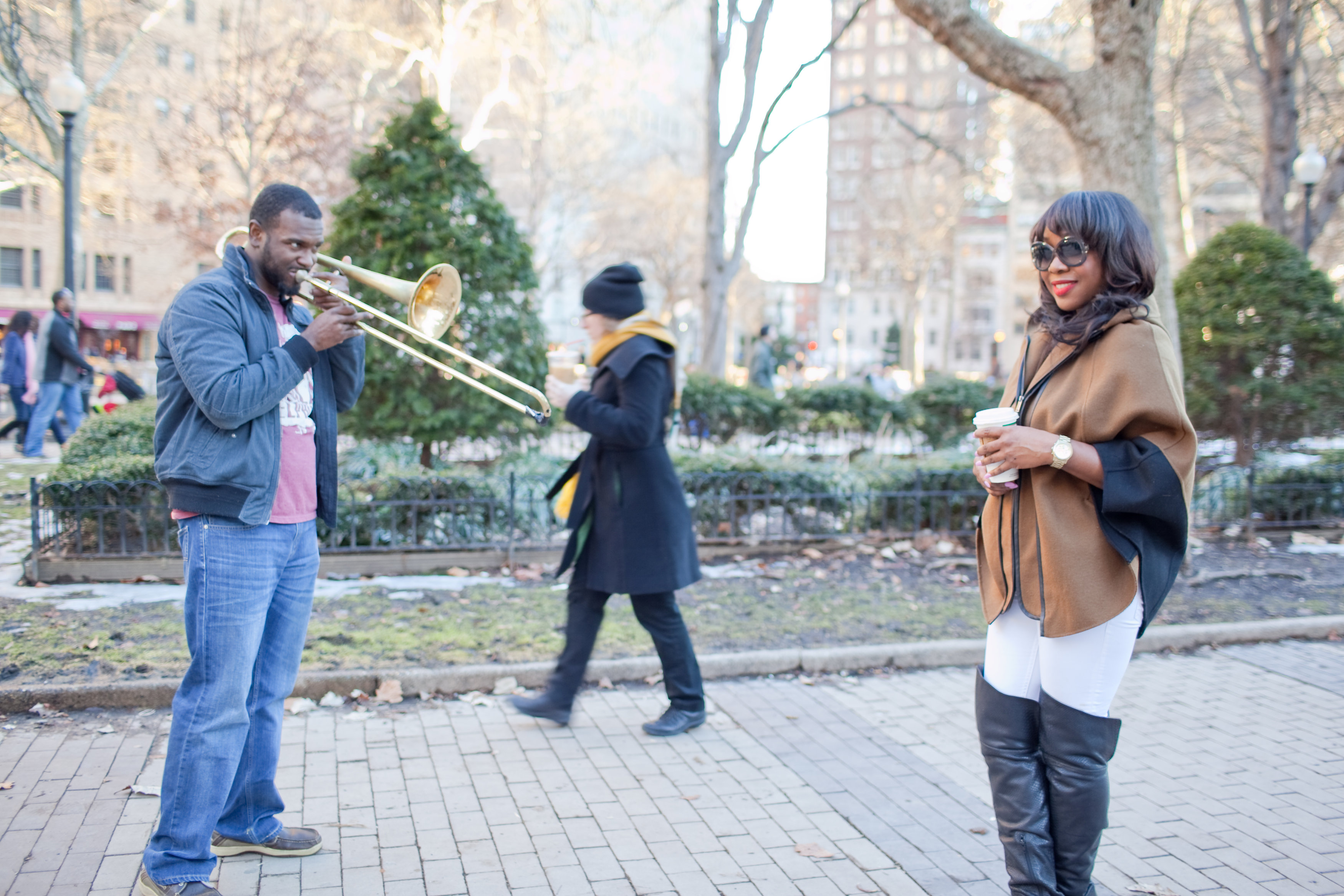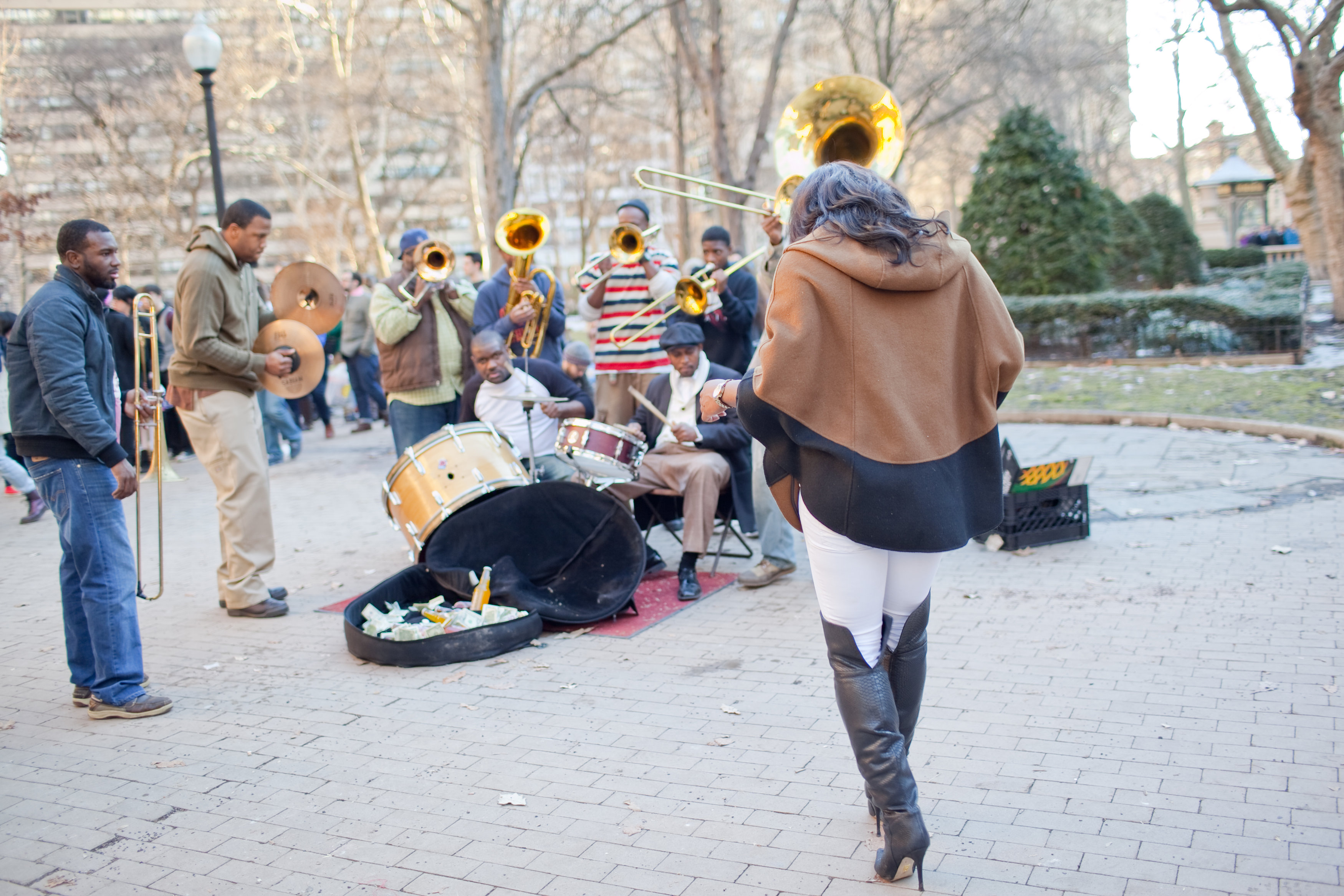 Through it all, we agreed that the most unforgettable experience of this past weekend was first, admiring the talented Jazz band that enchants Dupont Circle on many a summer evening, then hours later, singing along and dancing with that same band and its adorable little front man for what felt like an hour. I've posted video and pics of the band over on Instagram.
That band is not to be confused with the one depicted in these photos, shot by one of Philly's leading wedding photographers, T.G. Anderson of Ubara Photo, in Rittenhouse Square. T.G. and I were just about to start our photo shoot, for this very blog, when we walked into this spectacular setup.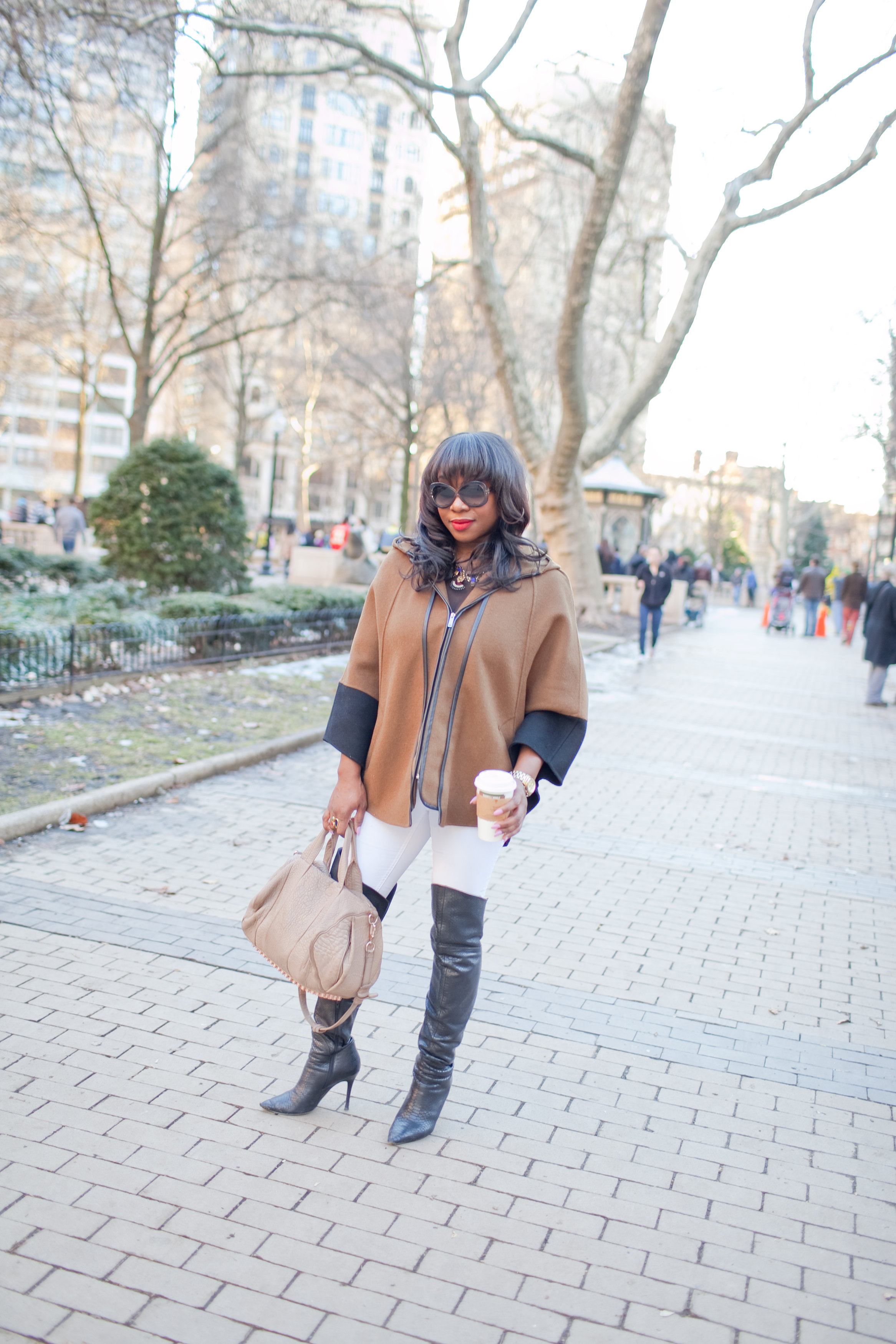 Initially, the joyous music was just the perfect soundtrack, then I asked the musicians if they would mind being a part of the shoot. These photos, however, are the after-pics—after a change of clothes, as I was thanking the group for working with us during the shoot.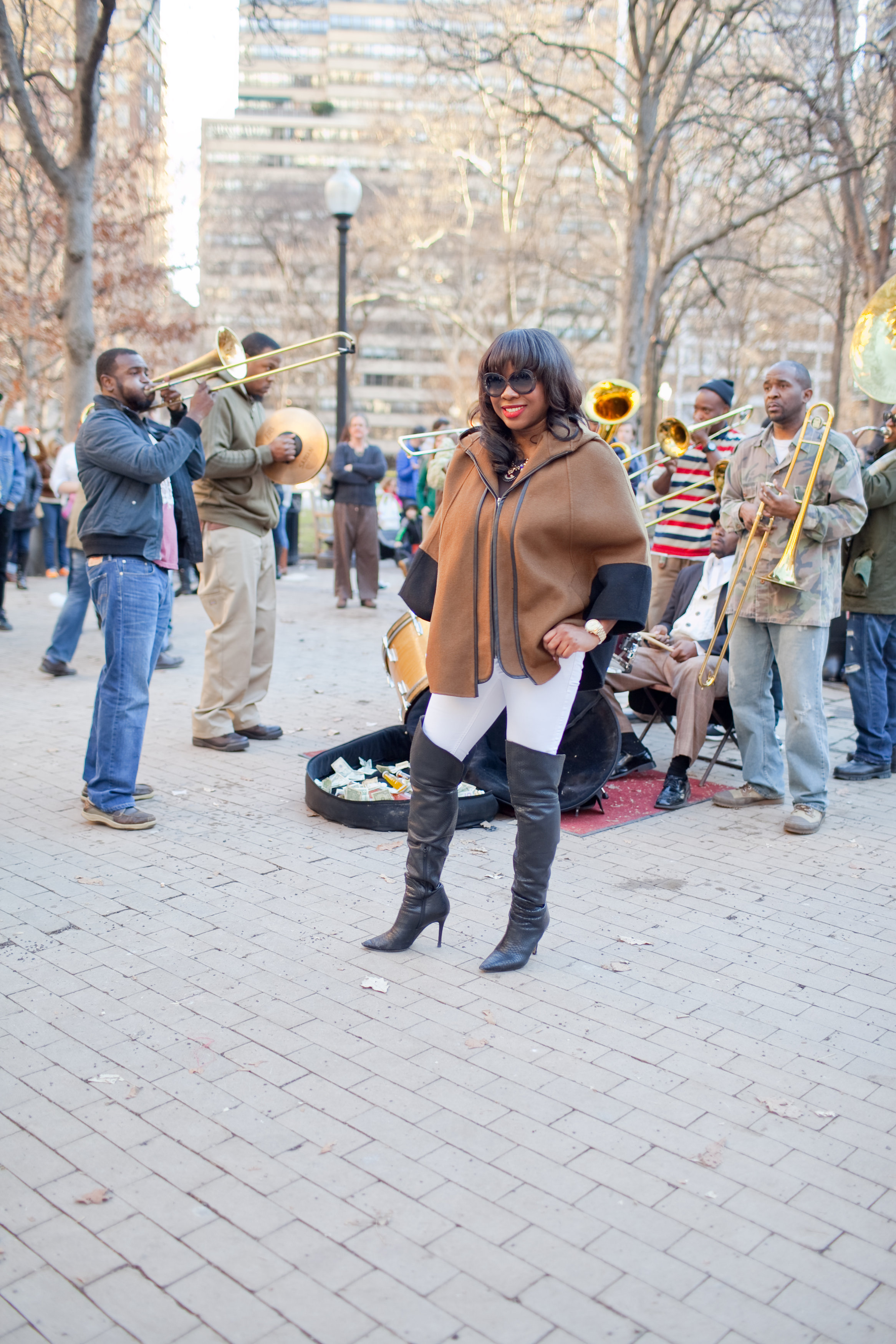 I like these photos for a number of reasons, not the least of which is that I'm caught wearing my winter-to-spring uniform. I practically live in these Madonna for H&M white jeans, and lived in its precursor (a well-loved and well-worn pair of Levi's)—literally wearing them to shreds; coincidentally, the thigh-high boots (the Gia over-the-knee boot) are from Madonna's collection for Macy's; and the cape is from Zara. The handbag is Alexander Wang's Rocco Duffel in latte, and sunnies are Tom Ford, purchased from Blink, Philly's favorite purveyor of stylish eyewear.
Photos by Ubara Photo; Makeup by Joy Vanterpool; Hair by Sophia Alston with hair styling by Joy Vanterpool