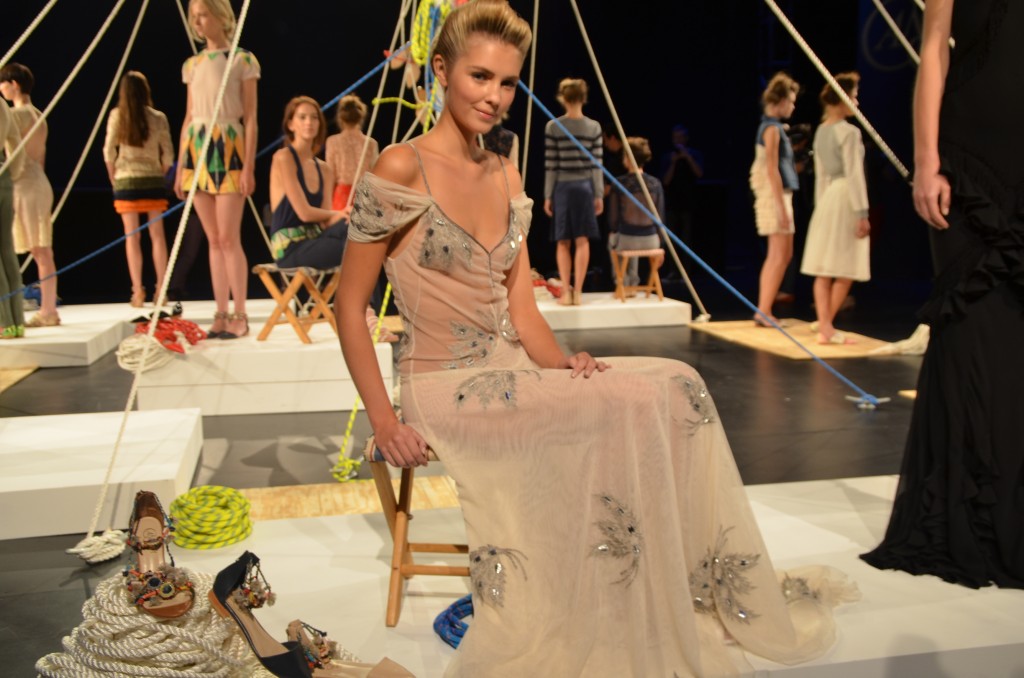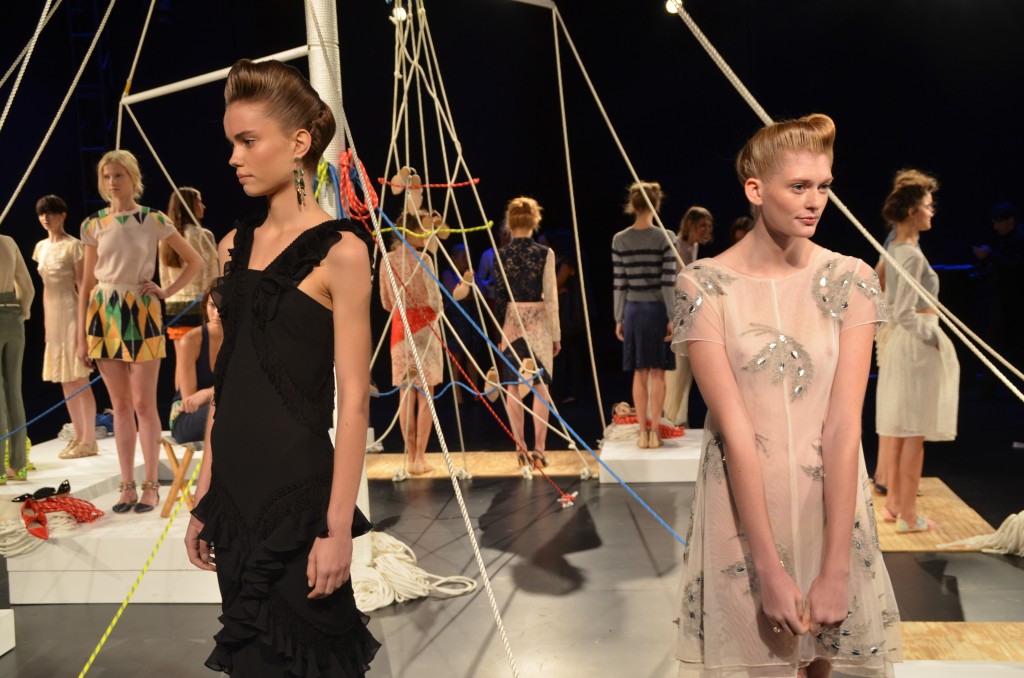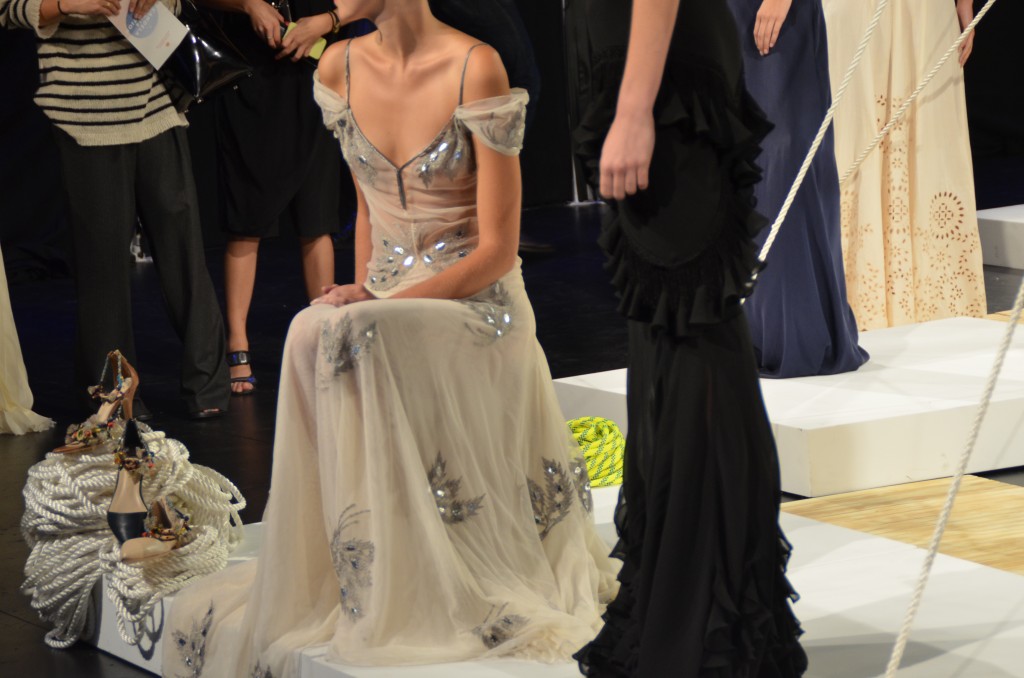 In the spirit of Flashback Friday, here are a few photos from Candela's Spring Summer 2014 presentation from last September's Mercedes-Benz Fashion Week in New York City. Last year's Candela presentation was held in the Box at Lincoln Center, one of the smaller rooms under the "tents".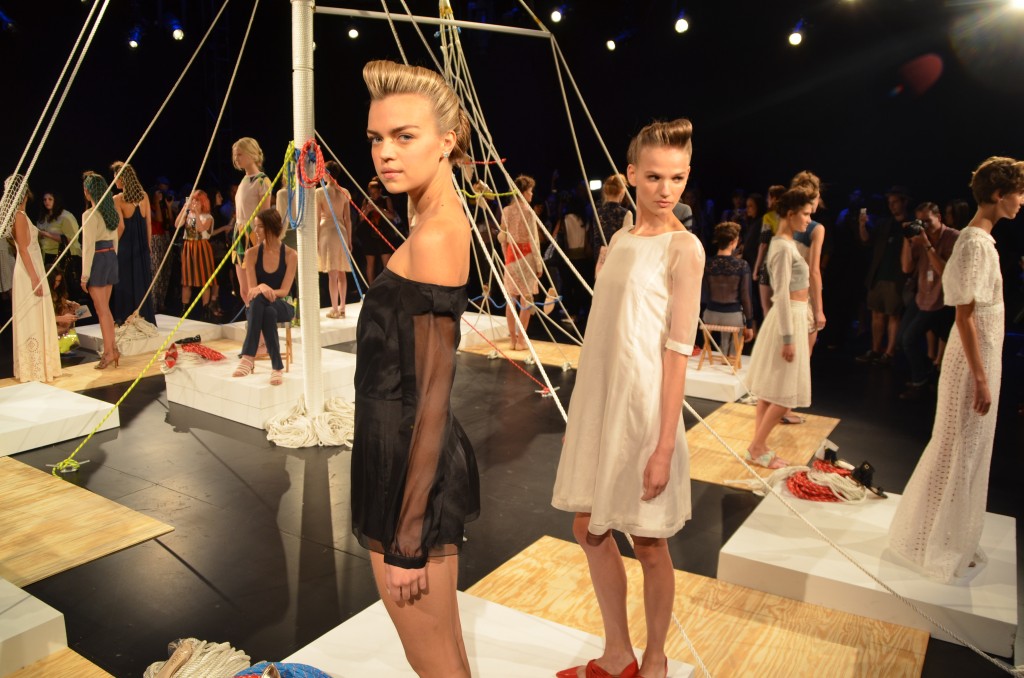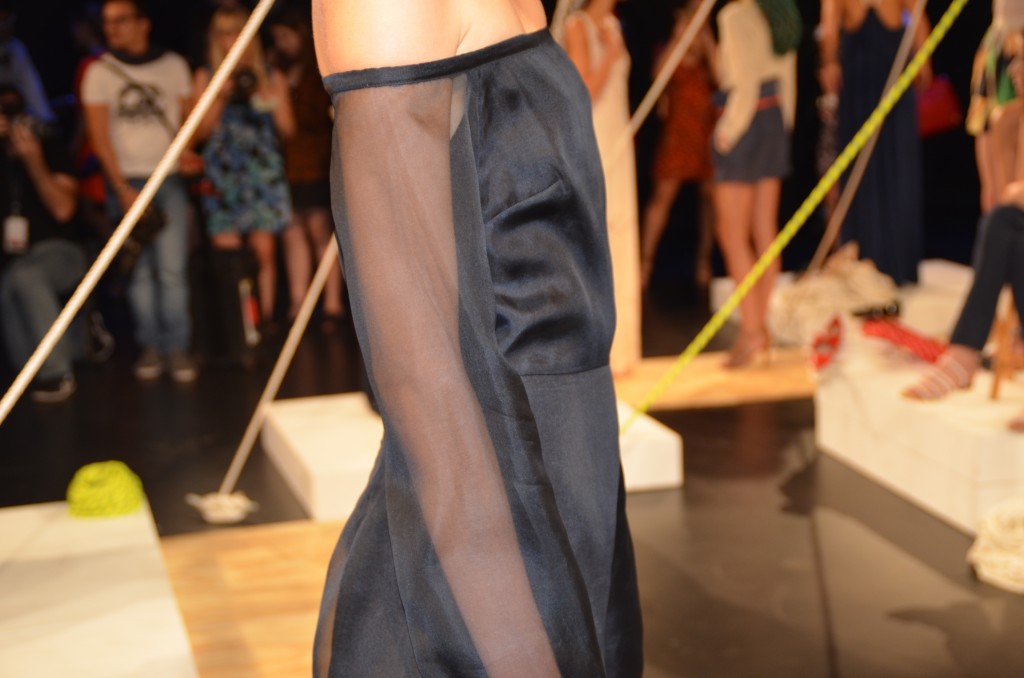 Founded by Uruguayan, Gabriela Perezutti Hearst—a former model who grew up on her family's ranch—Candela is inspired by the nostalgia of Gabriela's youth as a child of the estancia, amid horses, cattle and mother nature. "Candela is the embodiment of Gabriela's wistfully romantic past", and reflects its founder's bohemian aesthetic.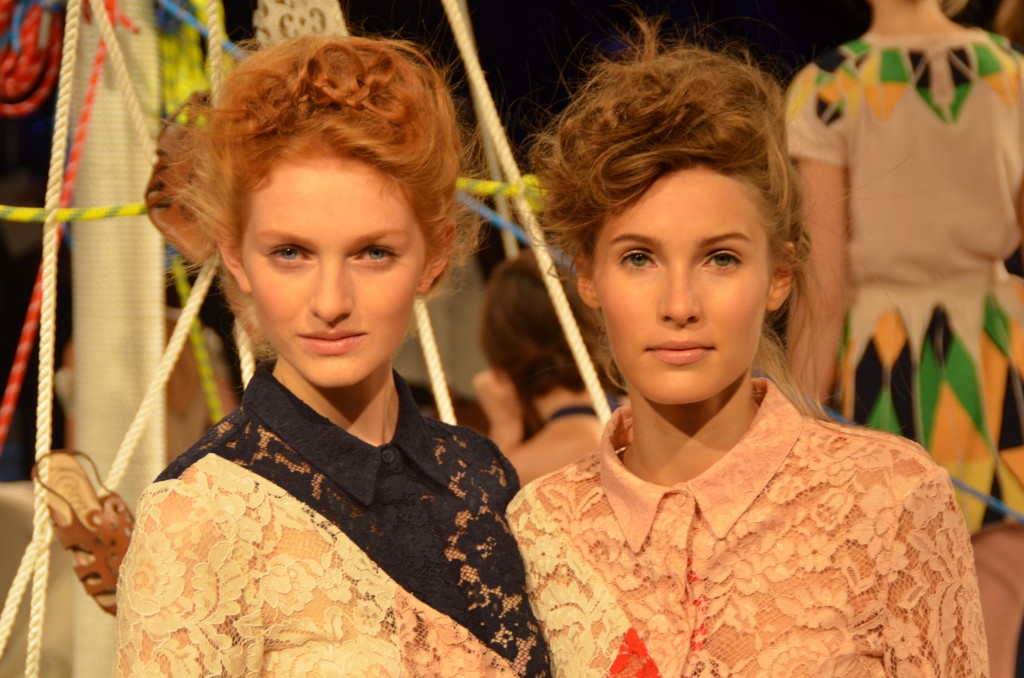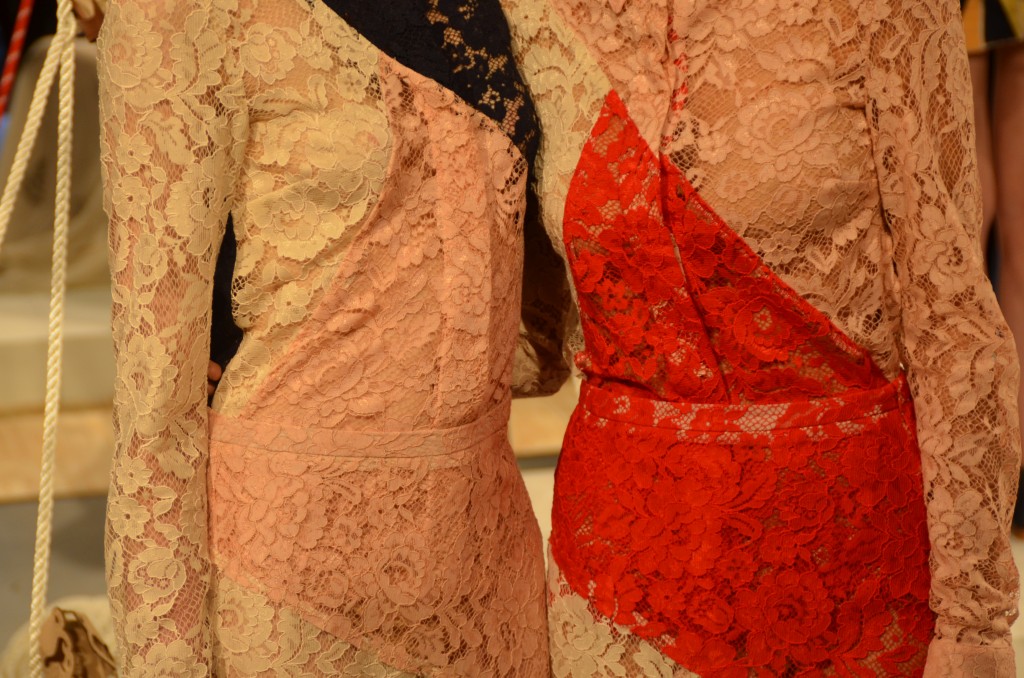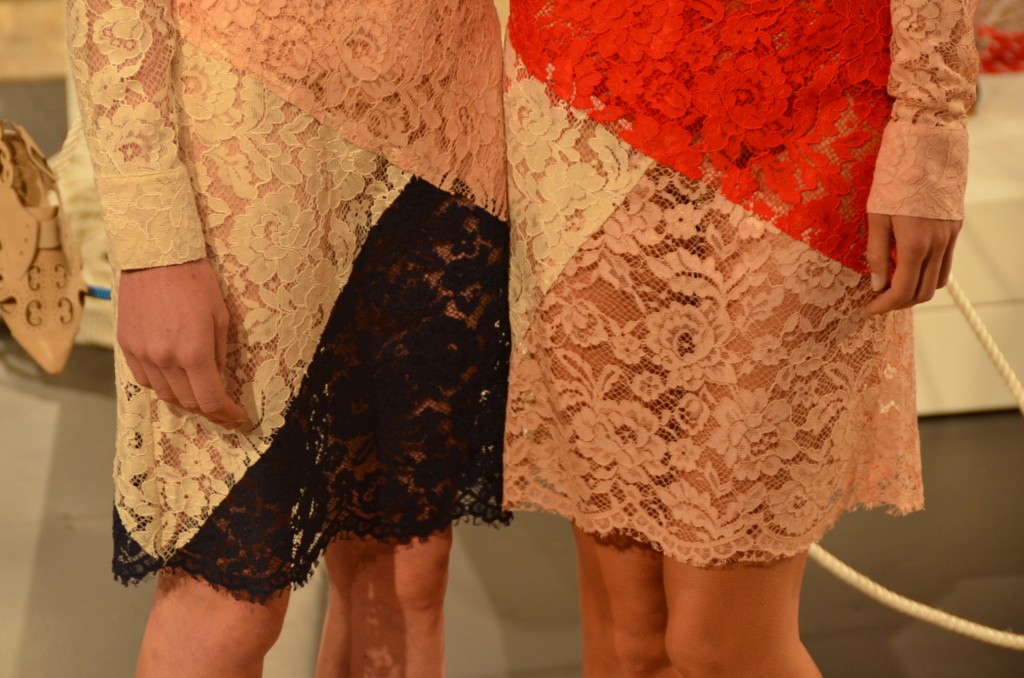 Candela's Spring 2014 presentation was a tempestuous affair, with seemingly shipwrecked models, some more affected by the storm than others. Some models were dressed in eveningwear with neatly groomed hair, while others were weather beaten with windswept locks and casualwear.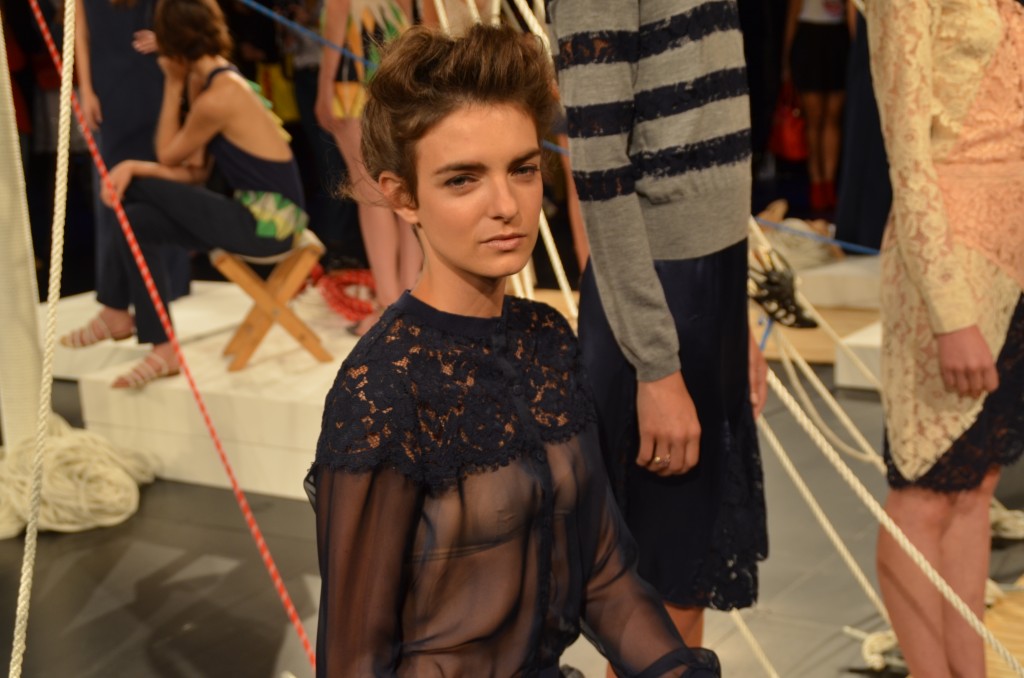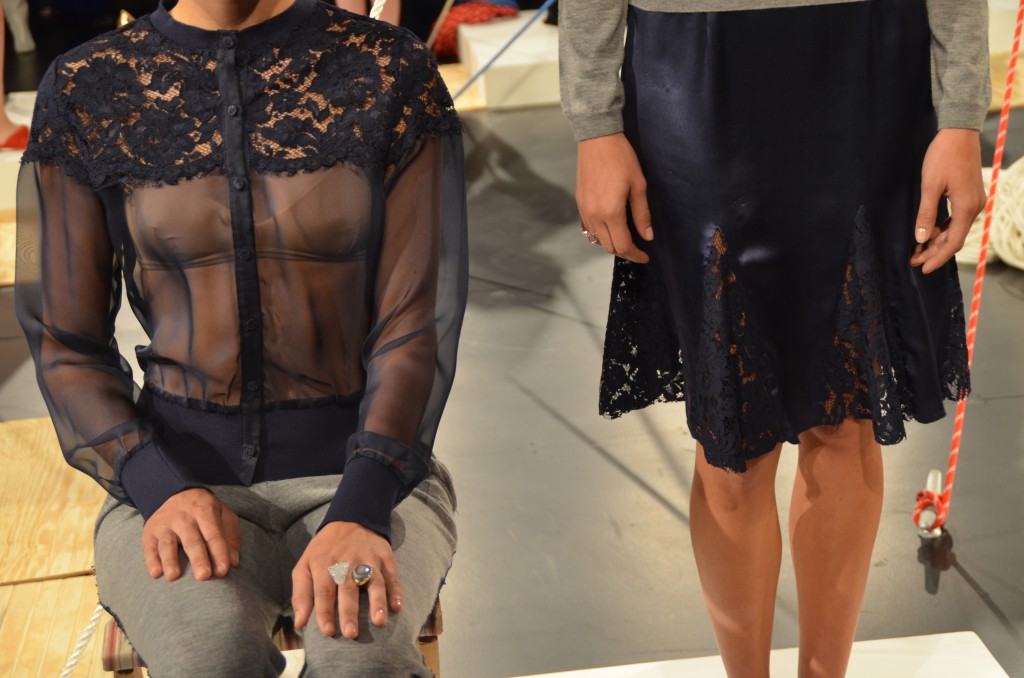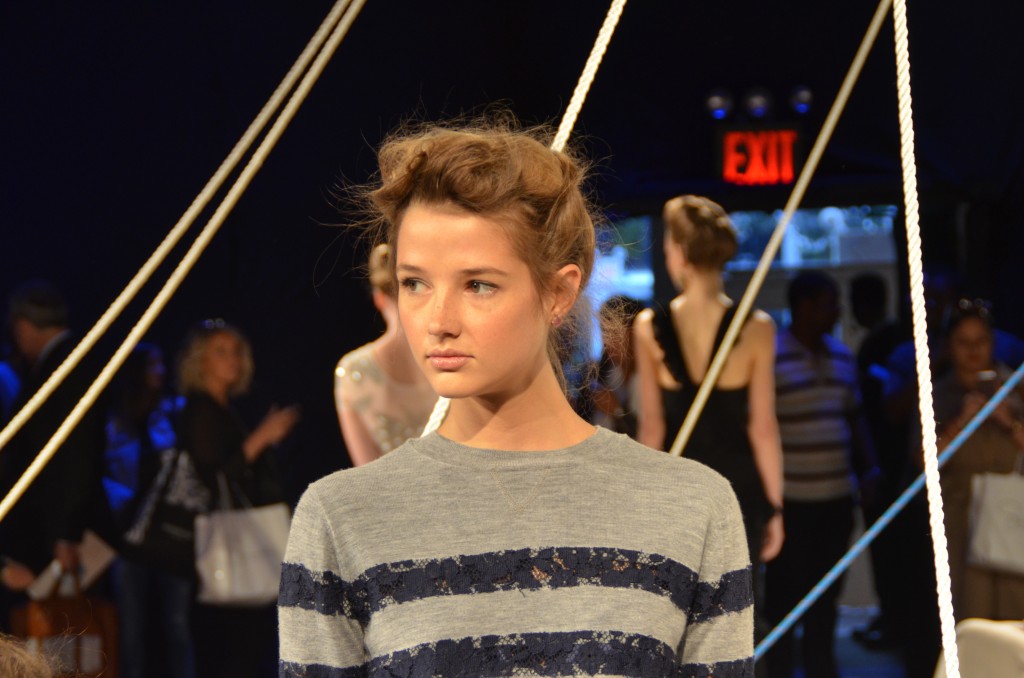 The Spring 2014 collection is replete with pieces that fuses the comfort inherent to Gabriella's Gaucho living, with an urban sensibility influenced by the designer's home in New York.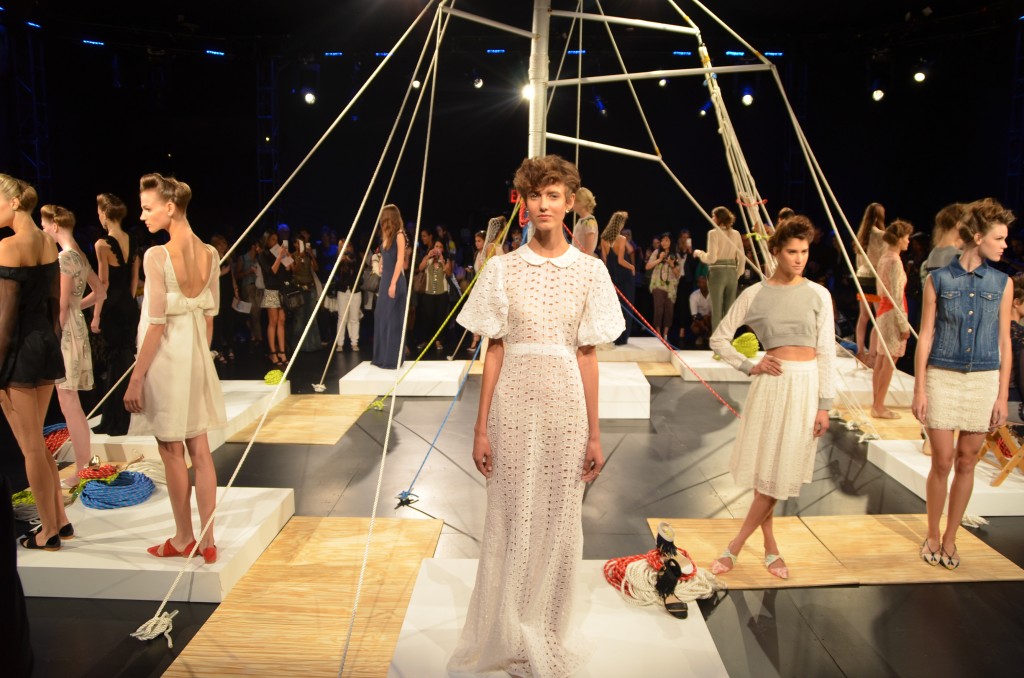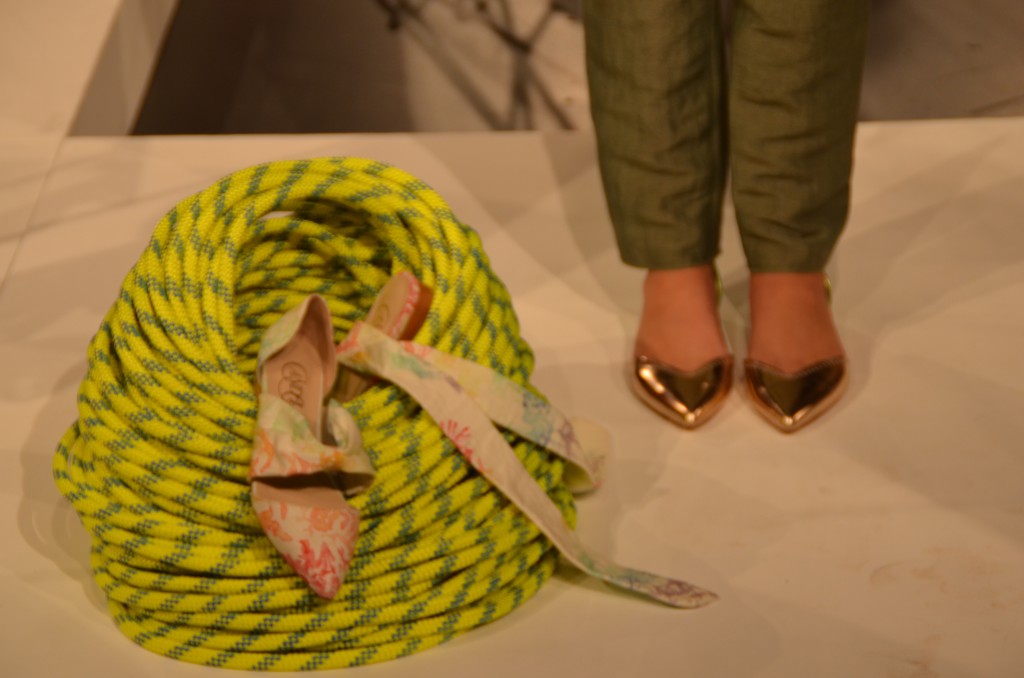 Showcased in a beautifully designed set, Candela's seafaring models were dressed as if heading to different destinations. Set decor included rope, mesh (reminiscent of a fisherman's net), and other nautical themes that were inspired by the designer's husband's love of sailing.  According to Gabriella: "I realized what I really love is the freedom. When you're on the water, your problems are away in the land."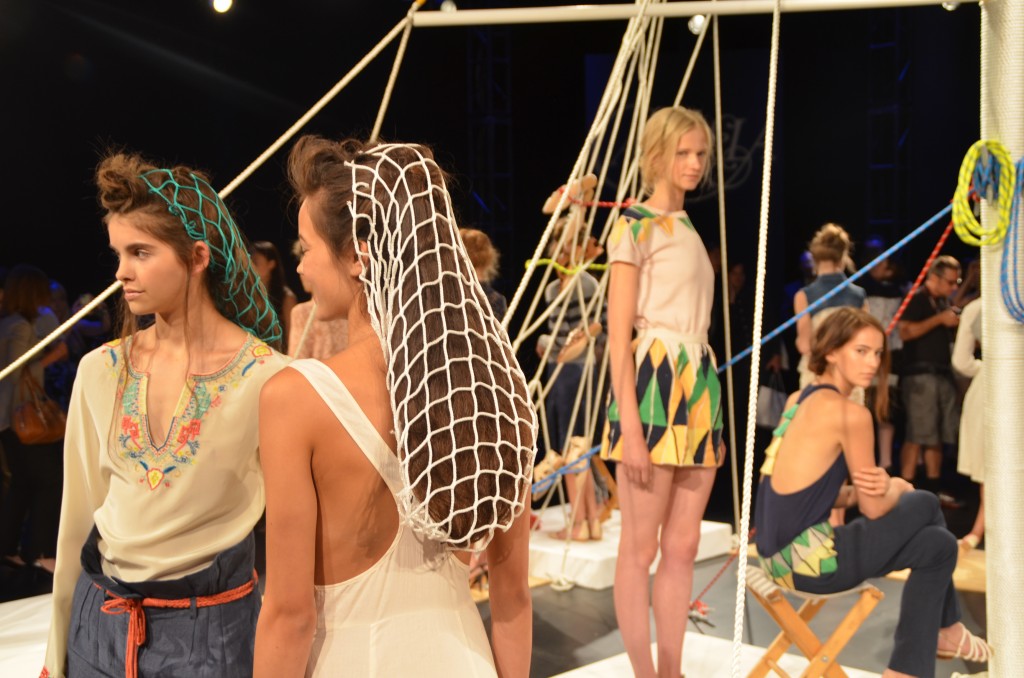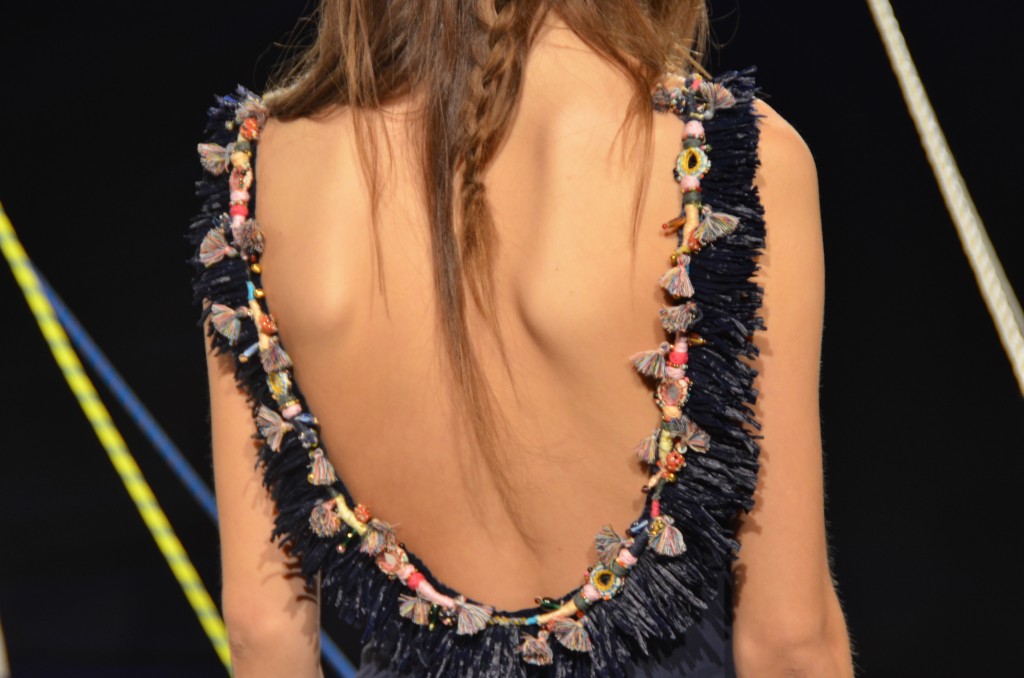 This freedom is reflected in the relaxed setting and in the models' easy styling. Check out my photos of Candela's Spring 2014 collection in the gallery below and stay tuned for more Mercedes-Benz New York Fashion Week photos!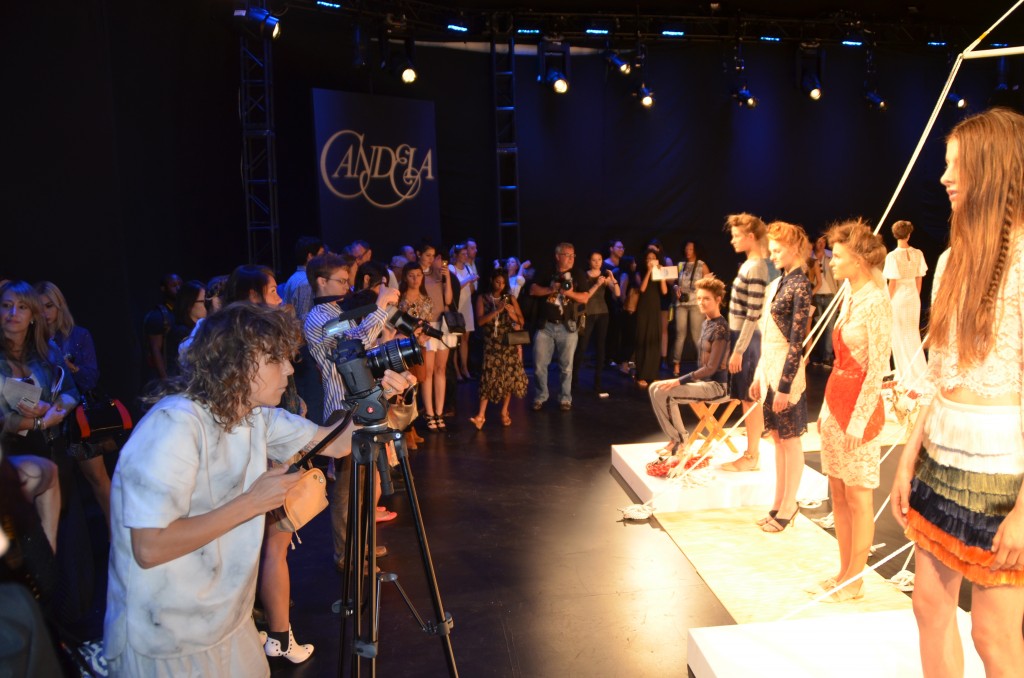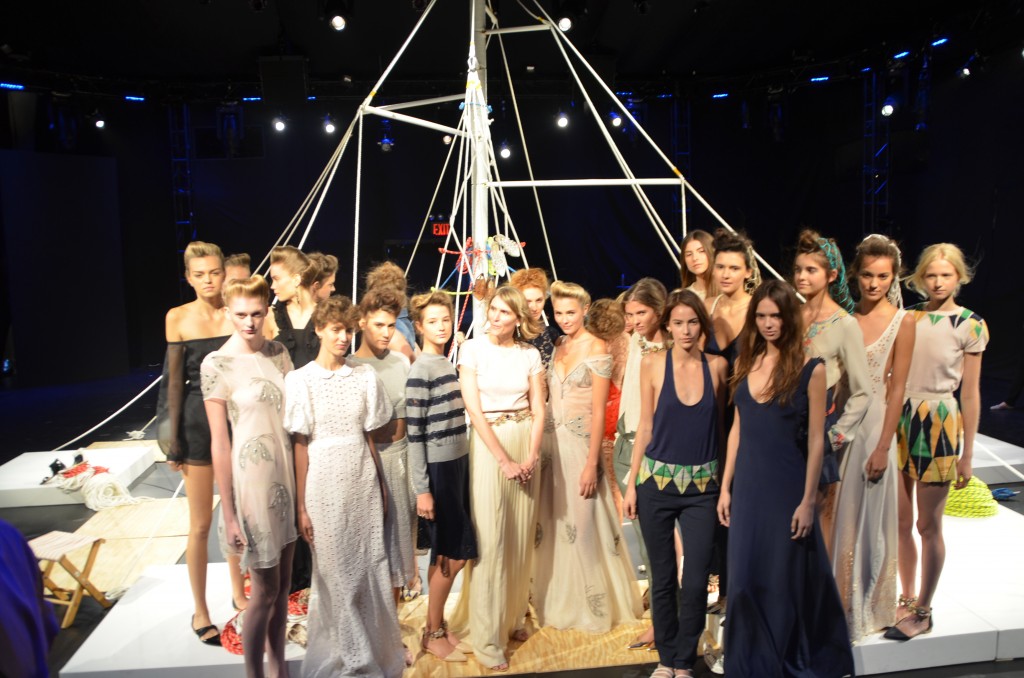 Photos and article by Naki.