Existing at the intersection of glorious form and practical function, the bar cart—a glamorous love child of the Hollywood Regency and Mid Century Modern design eras—was borne of the cocktail hour and is associated with words like elegant and simplicity. This classic piece is having a resurgence, enjoying a popularity that might even surpass that of its heyday—which means more supply to meet the increased demand (to supplement the existing vintage inventory); modern flourishes to innovate on the prototypical design; and better prices!
I've been searching for a bar cart for seemingly forever (even though I don't have room for one in my Philadelphia apartment, where I've lived for the last five years) and satisfied my yearning for one by purchasing this multi-functi butler tray stand from West Elm about a year or so ago. It can be used as a bar cart, right? Instead, mine has somehow become a resting place for many books, magazines and museum notices. Now that I have a place in my hometown of New York City, I have plenty of room for a proper bar cart. I came across the carts featured here during my search, each hovering near or below $300, and thought I'd share them with you. (I realize that I'm biased—the carts featured here appeal to my love of all things Art Deco, with their polished metal and glass surfaces, geometric shapes and symmetrical patterns.) In addition to the direct links below, you may also purchase some of the bar carts featured in this post from our StyleChile Shop.
 1. Bungalow 5 "Normandy" Tall Tray Table; 2. Target's  Safavieh Bar Cart, $299 (plus extra 10% off with code); 3. Home Decorators' "Eliza" Bar Cart, $249; 4. "Bethany" Bar Cart One Kings Lane, $279; 5. Target's "Threshold" Bar Cart, $129; 6. "Dulcinea" Bar Cart by Safavieh, $319;
As I make the slow transition from Philadelphia over the course of this year, I'll do my best to document the process of renovating and decorating my first permanent place in New York City (aside from my parents' house) here on the blog. Watch this space!
Check out the inspiration pictures, sourced from Pinterest, below for ideas on how to style this new classic.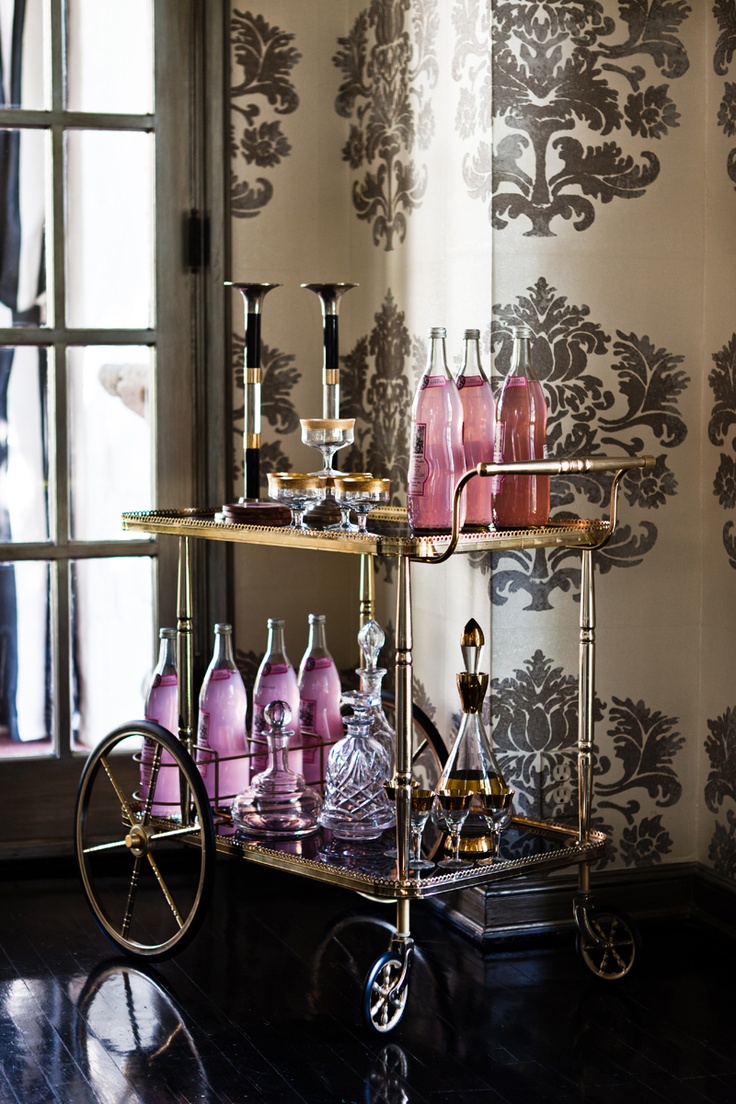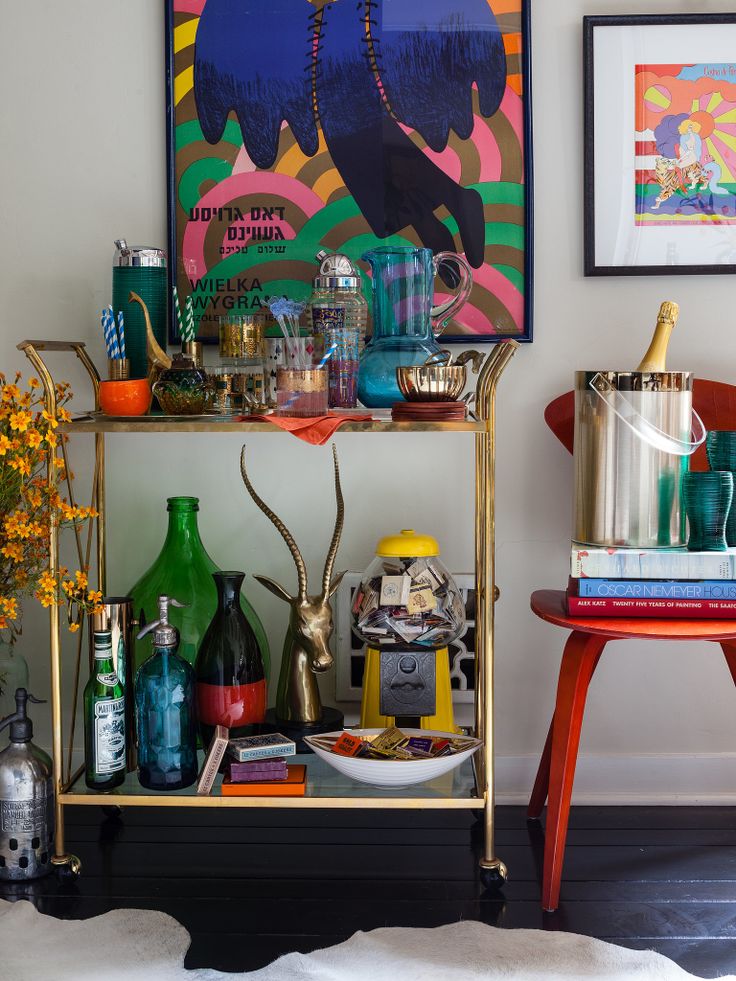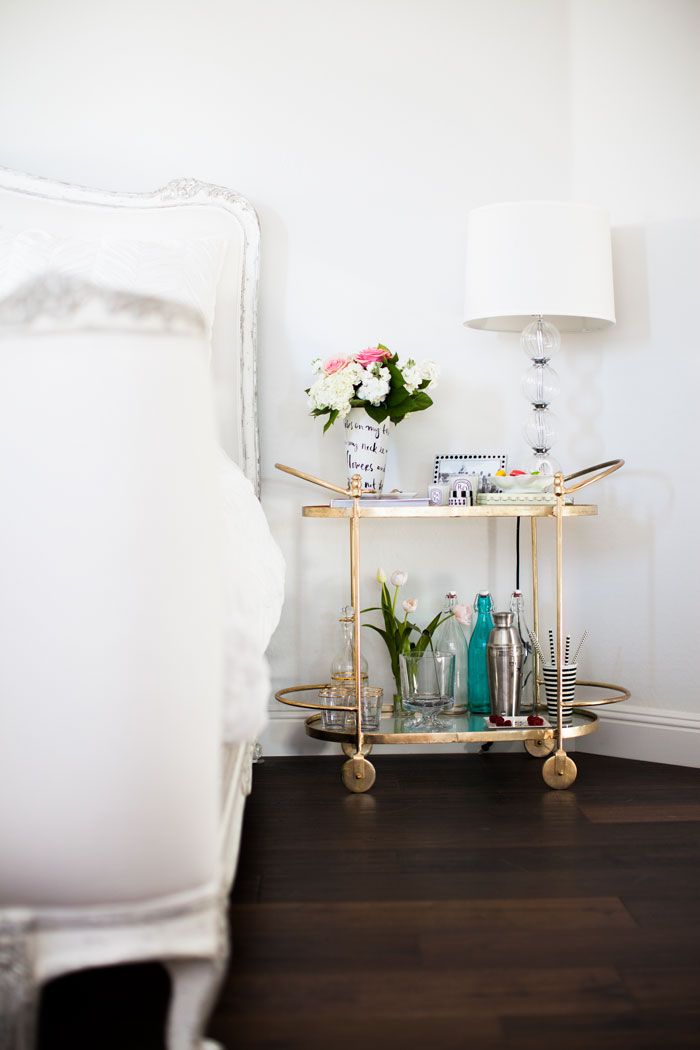 Article by Naki.