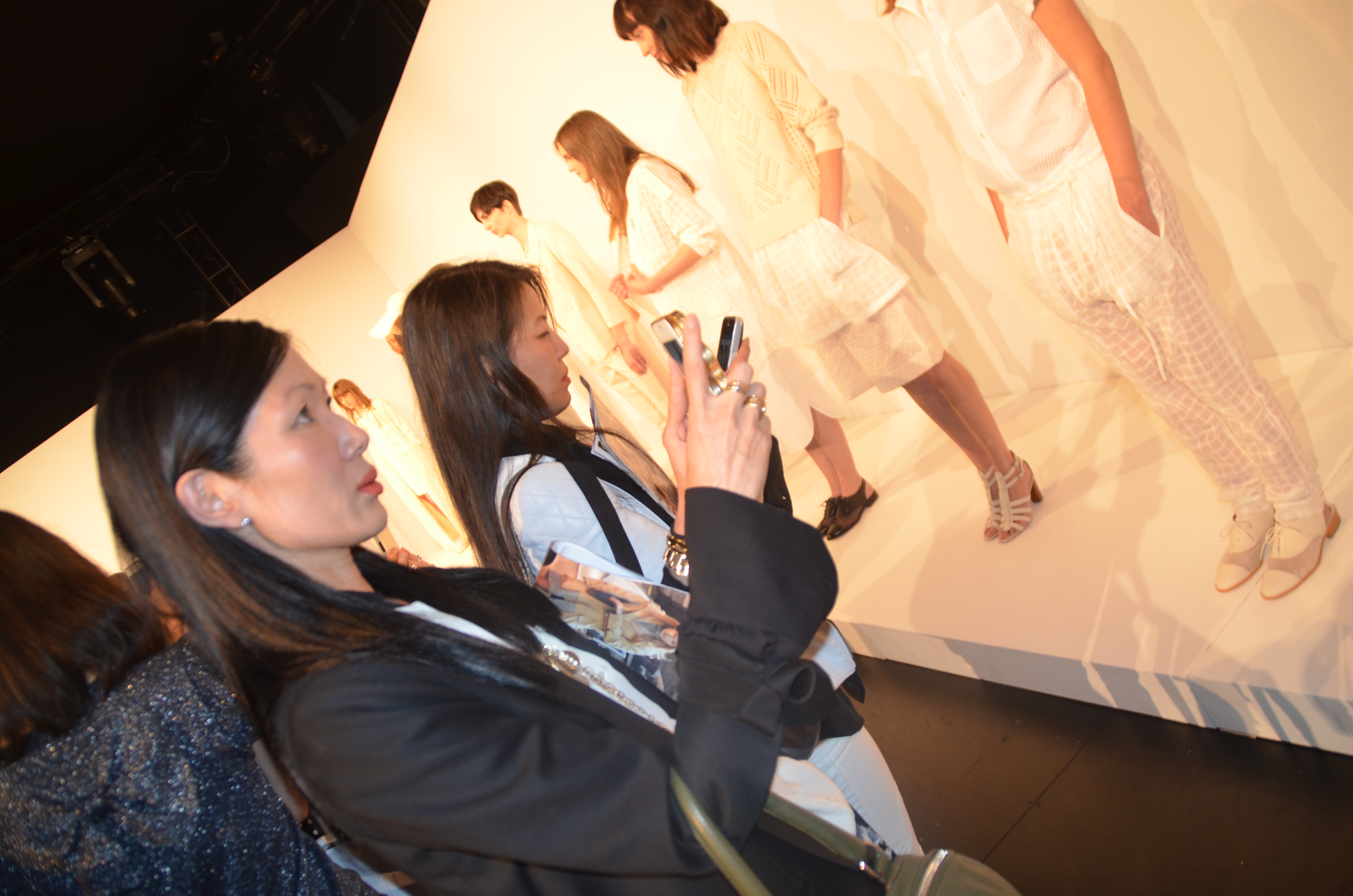 Banana Republic's parent company, Gap Inc., recently announced that fashion industry vet Marissa Webb will join its executive team on April 28th, replacing Simon Kneen—who stepped down last December after a five-year tenure with the brand—as Creative Director and Executive Vice President of Design.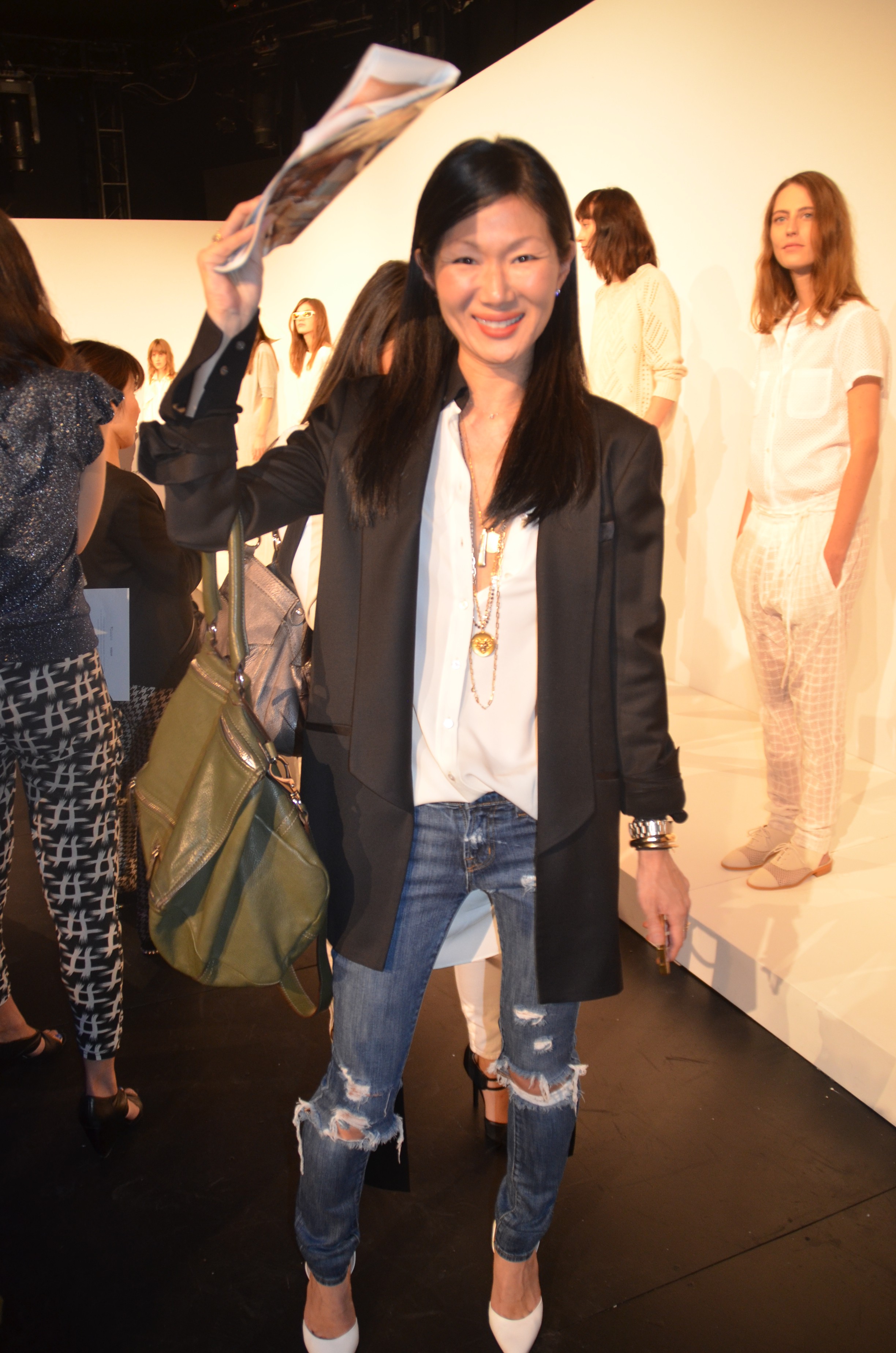 Marissa is known for her feminine and relaxed design aesthetic, and for her experience at Ralph Lauren brands: Polo and Club Monaco; and most recently for her eleven year stint with J. Crew. She launched her eponymous line in 2011, showing her first collection in the Fall of 2012.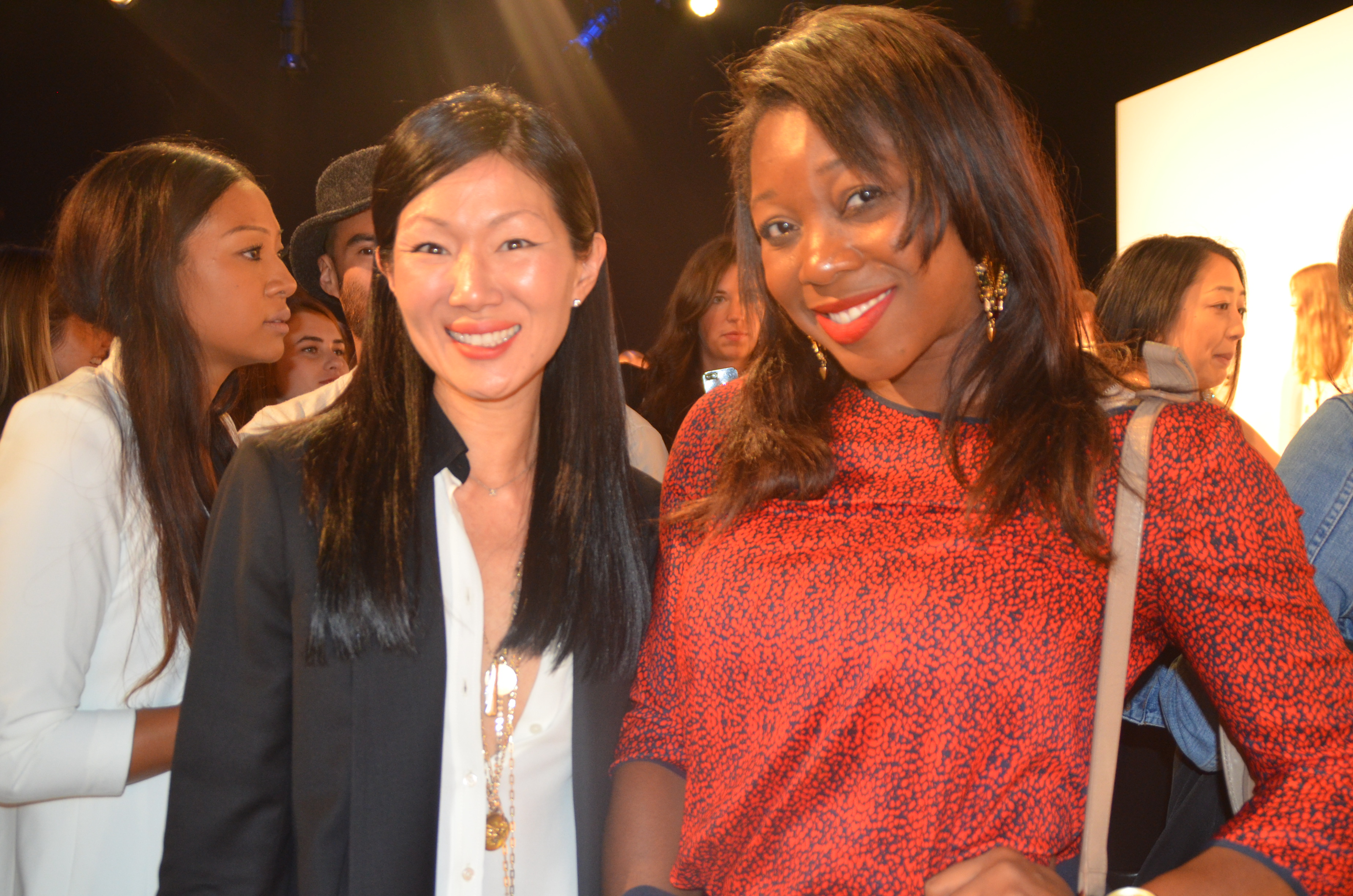 Marissa graciously chatted with me and posed for several pics during Steven Alan's Spring 2014 presentation at New York's Mercedes-Benz Fashion Week

Marissa will remain President and Creative Director of the Marissa Webb label (owned by M Webb LLC), and Gap Inc will take a minority stake of M Webb LLC by investing in the global brand—with Global President of Banana Republic, Jack Calhoun, serving as a strategic partner for Webb on her personal brand's strategic initiatives. This sweet deal demonstrates that Marissa's business acumen is on par with, or might rival, her facility for fashion!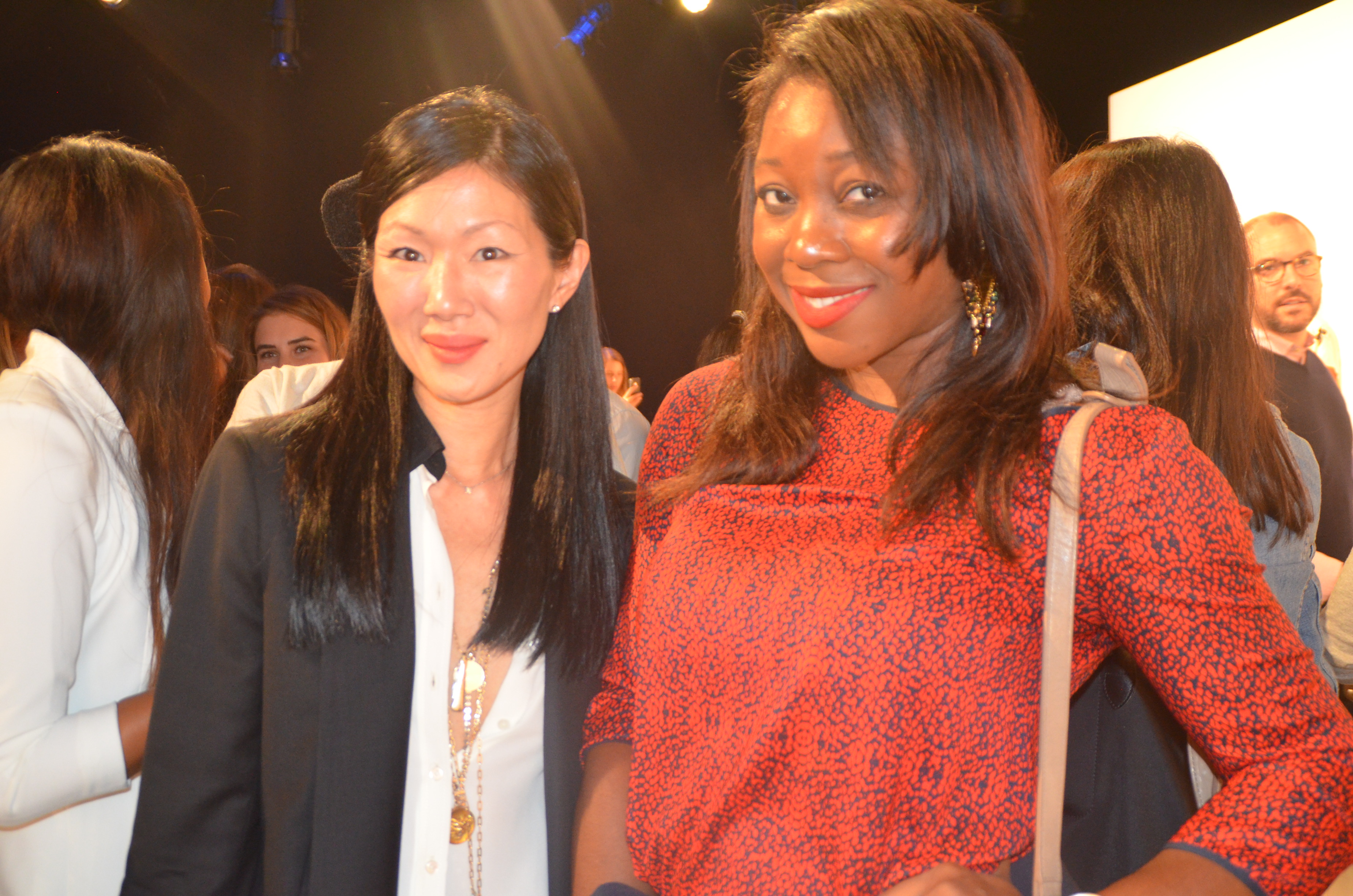 I had the opportunity to meet Marissa last Fall during New York's Mercedes-Benz Fashion Week at Lincoln Center. This post features photos of our meeting. I ran into Marissa during Steven Alan's Spring 2014 presentation—which, incidentally, took place right next to, and during the same time as, the J. Crew Spring 2014 presentation (which Marissa no doubt attended). I came to know about Marissa from my sister-in-law—she and Marissa shared a mutual affection for each other on Pinterest.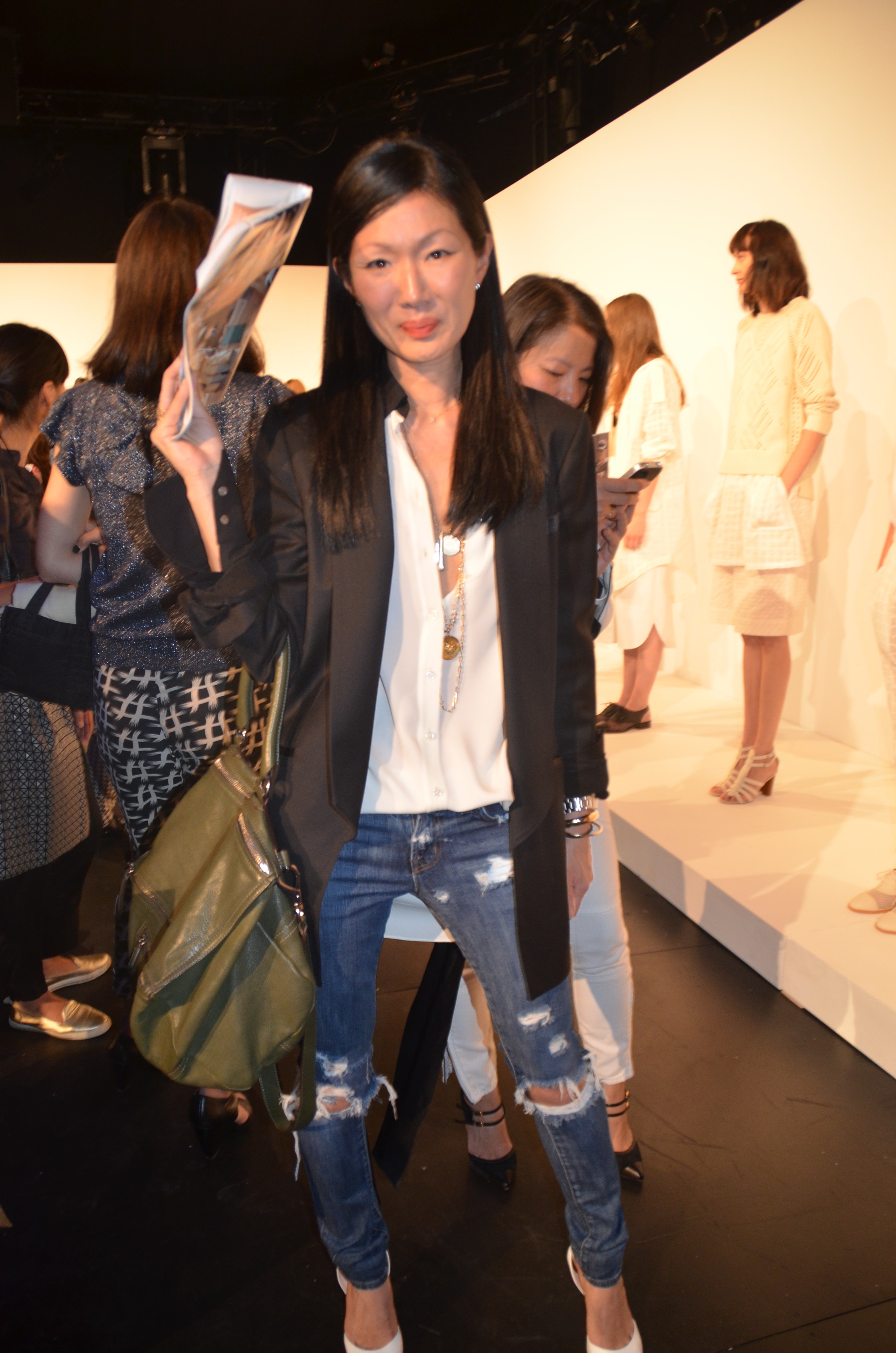 After following Marissa on social media, I was immediately won over by her personal style, which is a pleasing hybrid of sophisticated and casual, with a healthy dose of edge. She didn't disappoint in person. Not only was she stylish, but accessible and warm and personable!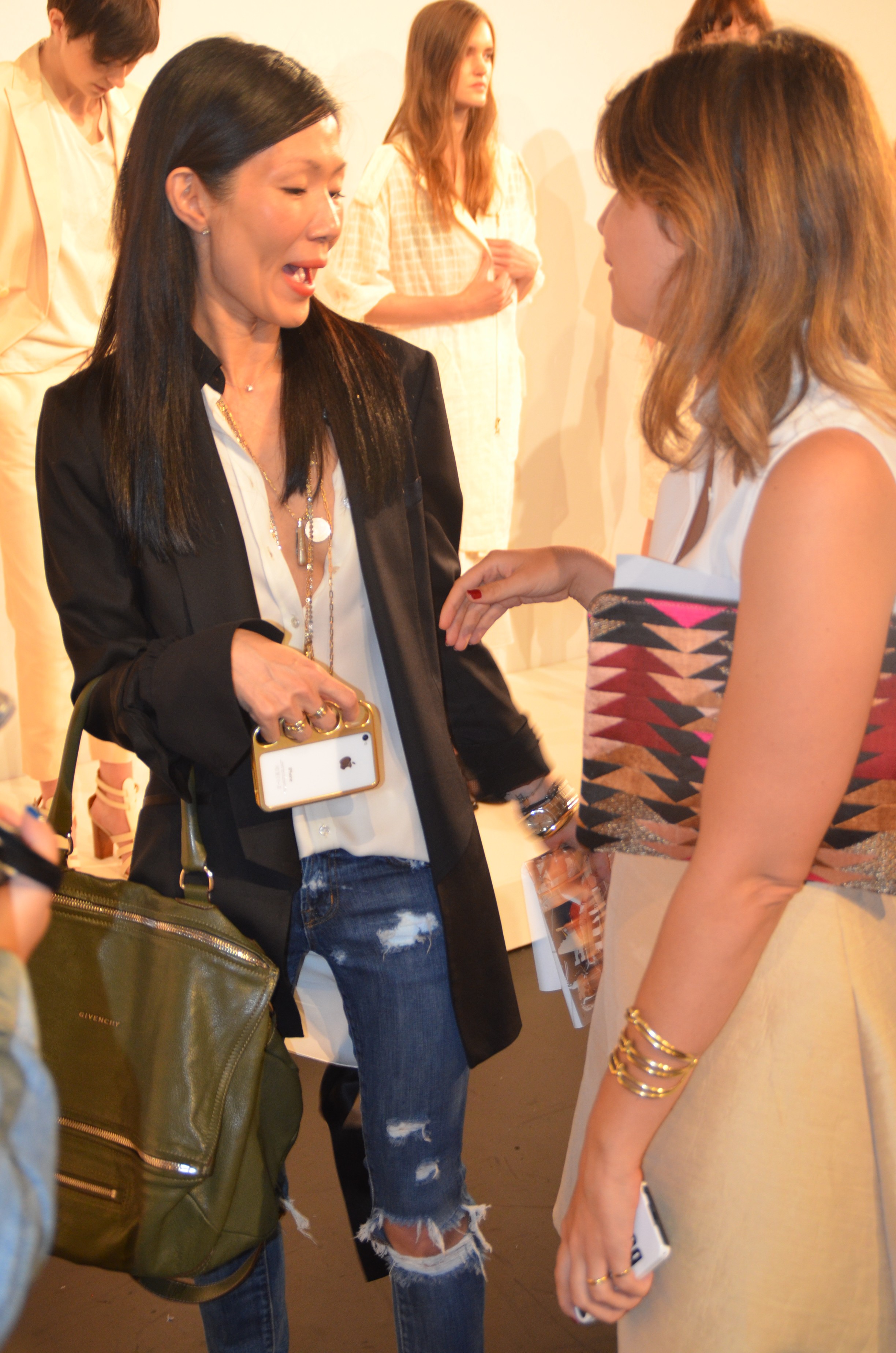 Marissa chats it up with another Mercedes-Benz Fashion Week attendee
I'm thrilled for Marissa's new role with Banana Republic, and look forward to the refined touch she'll undoubtedly bring to the brand, starting with the Summer 2015 collection. I'm sure the momentum that she has been building (and all the goodwill she engenders with her positive and warm persona) will catapult Marissa Webb to new heights in the boardroom and design studio. Check out Marissa's collection for her self-titled line here. Watch this space for my coverage of Steven Alan's Spring 2014 collection!
Photo Credit (except for the pics with me in them ;-)) + Article: Naki