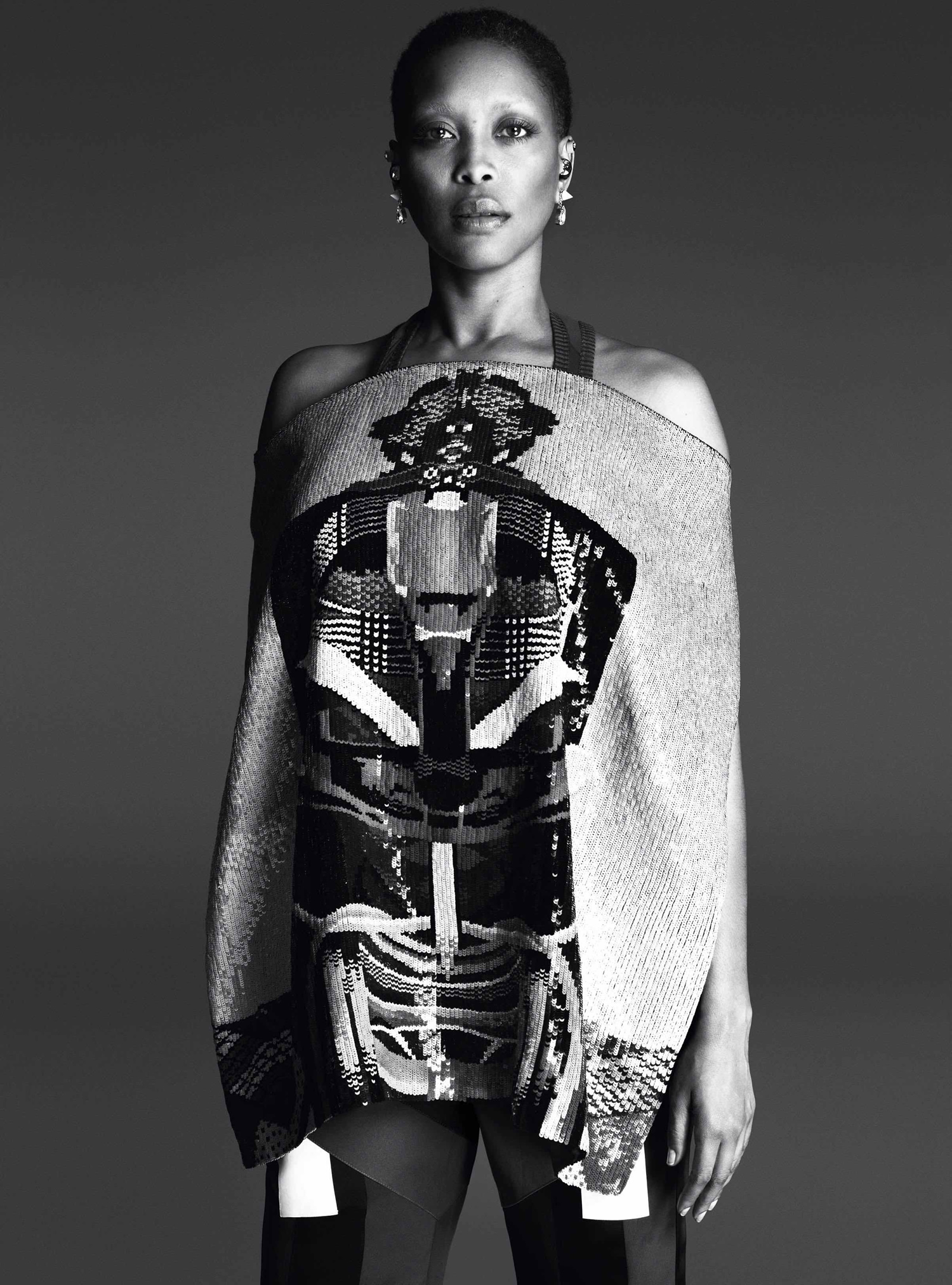 Don't you love it when the worlds of music and fashion collide, yielding the most harmonious results? Fashion and music go together like Sonny + Cher, Jay-Z + Beyonce. It's hard to think about one without referencing the other.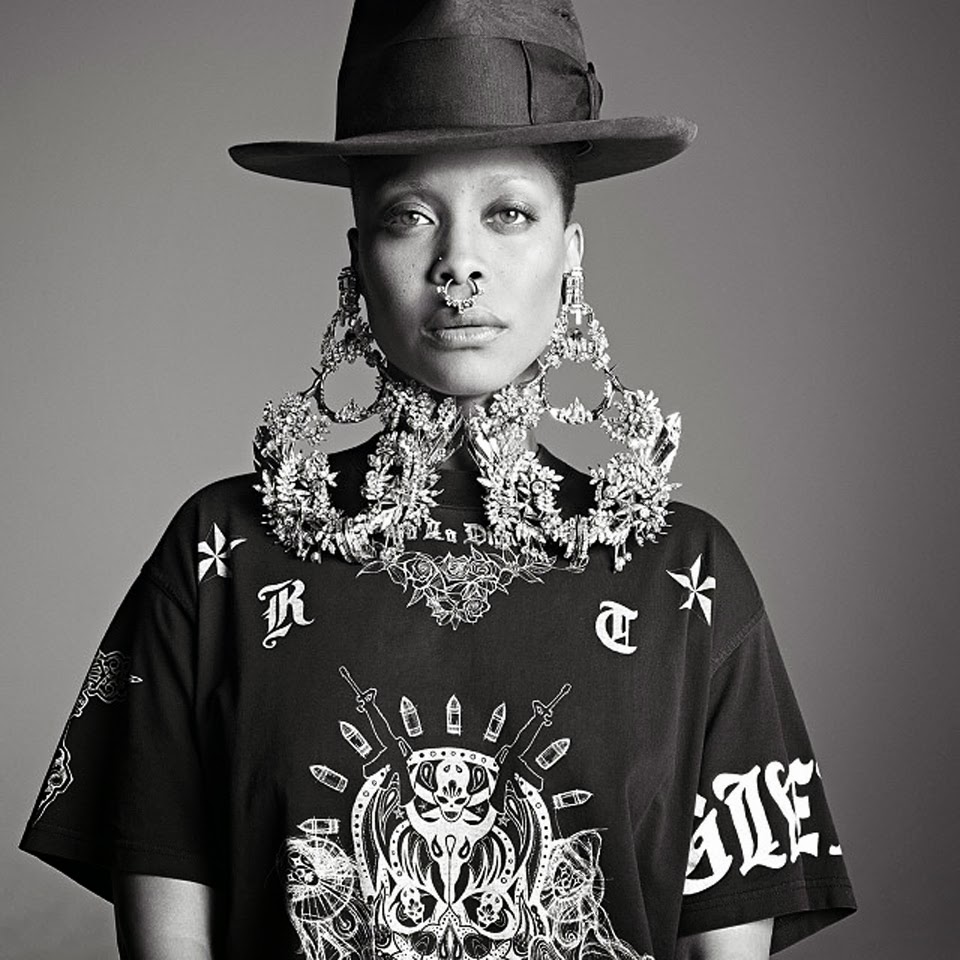 The relationship between designers and musicians is symbiotic, with artisans in fashion and music realizing, and capitalizing off, synergies. Designers have long been inspired by musicians, using them as muses (Hermes + Jane Birkin, Jean Paul Gaultier + Madonna and Ann Demeulemeester + Patti Smith), and musicians often use fashion to further define their creative vision, often venturing into the world of designs themselves.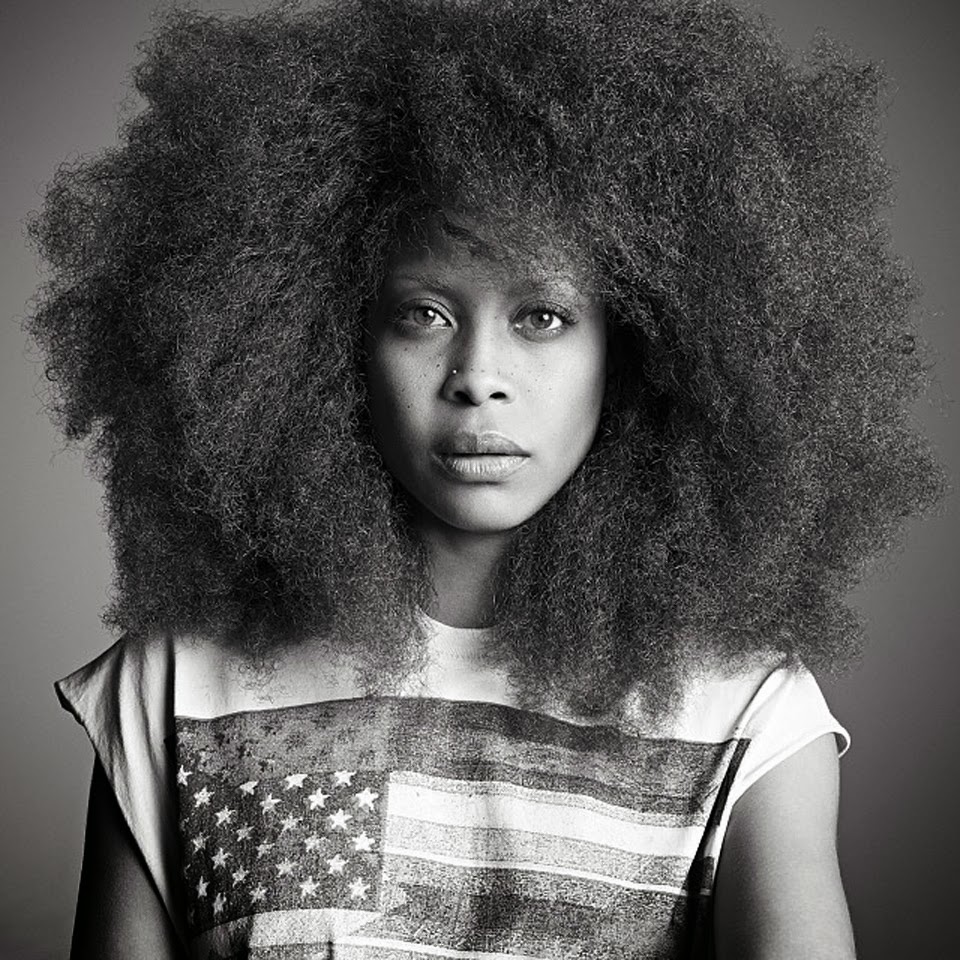 It's hard to separate the artistry of Rihanna, Lady Gaga and Nicki Minaj from their fashions. Male musicians may not wear fashion on their sleeves in as obvious a way as some of their female counterparts, but songs like Kanye's "Christian Dior", 2Chainz' "Feds Watching" and Jay-Z's "Tom Ford" signal that male artists are equally as interested in aligning their sounds with the unique visual representations associated with certain design aesthetics.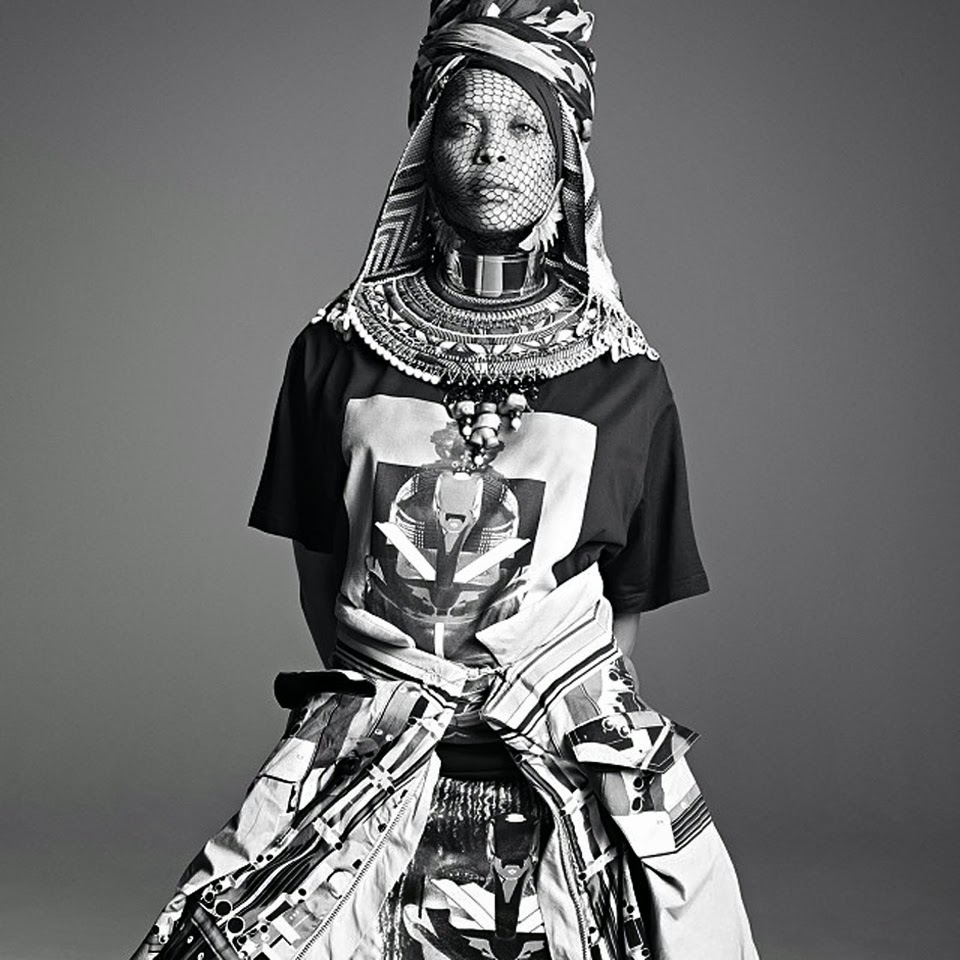 It's not surprising that musicians and designers are drawn to each other since the art that they create, one auditory and the other visual, both express emotion, beauty of form and harmony. More than ever, designers are using the iconography of musicians to influence their designs and, in this age of multi-channel media and triangulation, to market their brand to a wider audience—and vice versa. Real recognizes real after all.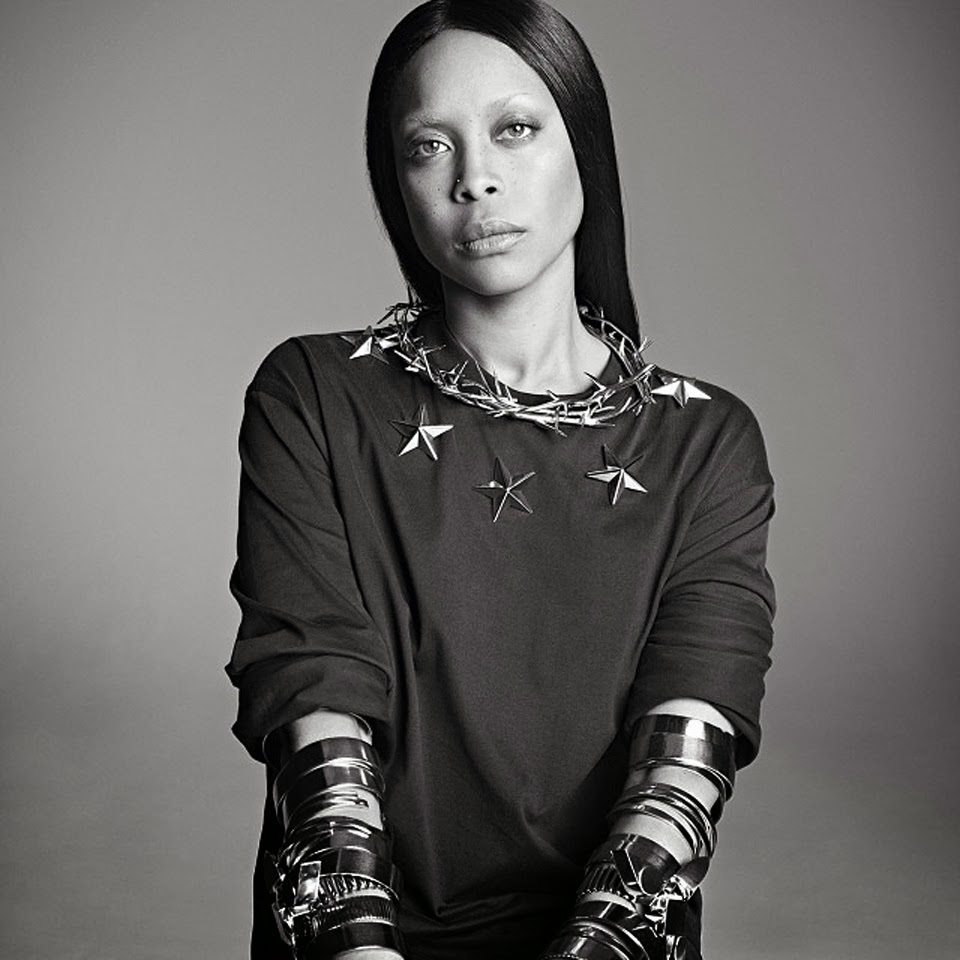 The latest collaboration between fashion and music comes in the beautiful form of Grammy award winner, songwriter, producer, activist and actress Erykah Badu, for Givenchy Spring Summer 2014. Feast your eyes on these photos of Erykah that appeared in France's Purple Magazine. The shoot was styled by Givenchy's creative director Riccardo Tisci and was shot by Karim Sadli. Badu is wearing Givenchy gear from collections past and present.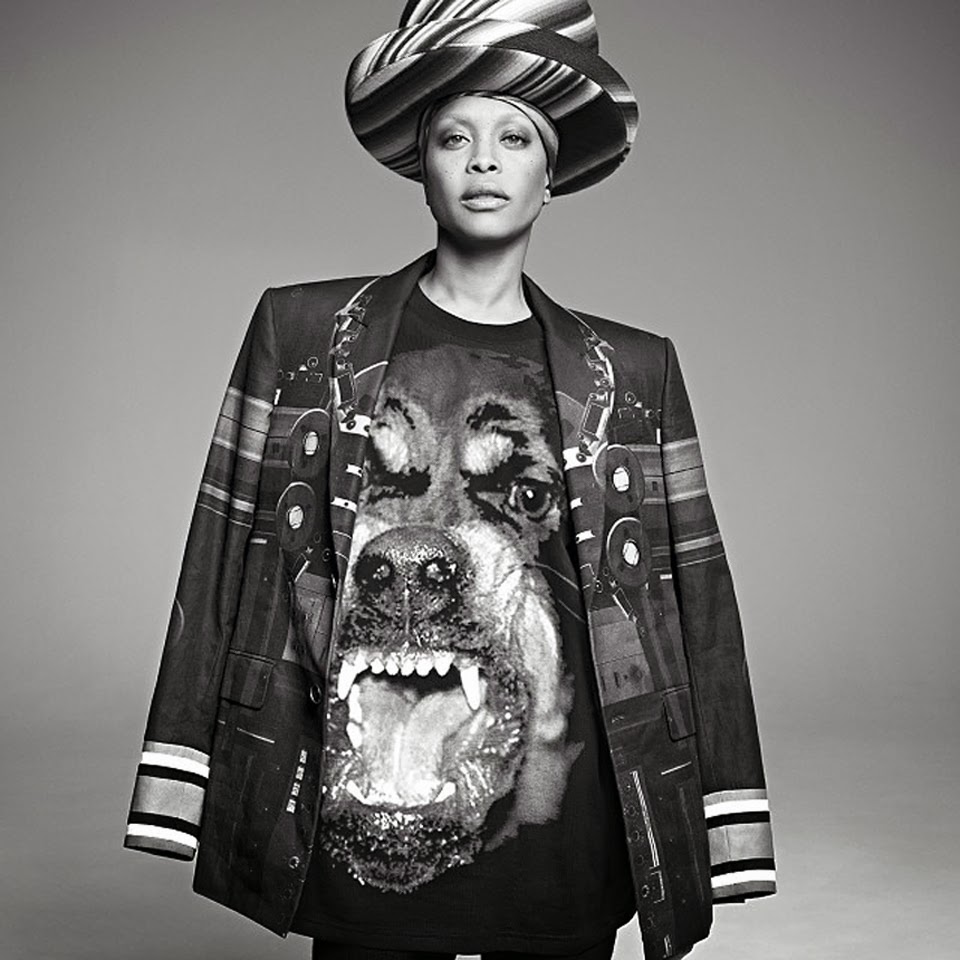 Riccardo's choice of Badu as a face of Givenchy Spring Summer 2014 is particularly resonant in this climate in which designers are under fire for furthering the lack of diversity in fashion. Racial politics doesn't appear to be a factor in Tisci's choice of Erykah Badu for Givenchy Spring Summer though. Tisci had Badu in mind as he designed the African and Japanese influenced line (a true muse!). According to Tisci: Erykah's "one of the most stylish women I've met in my life. . . she's got such a good sense of proportion, of colors."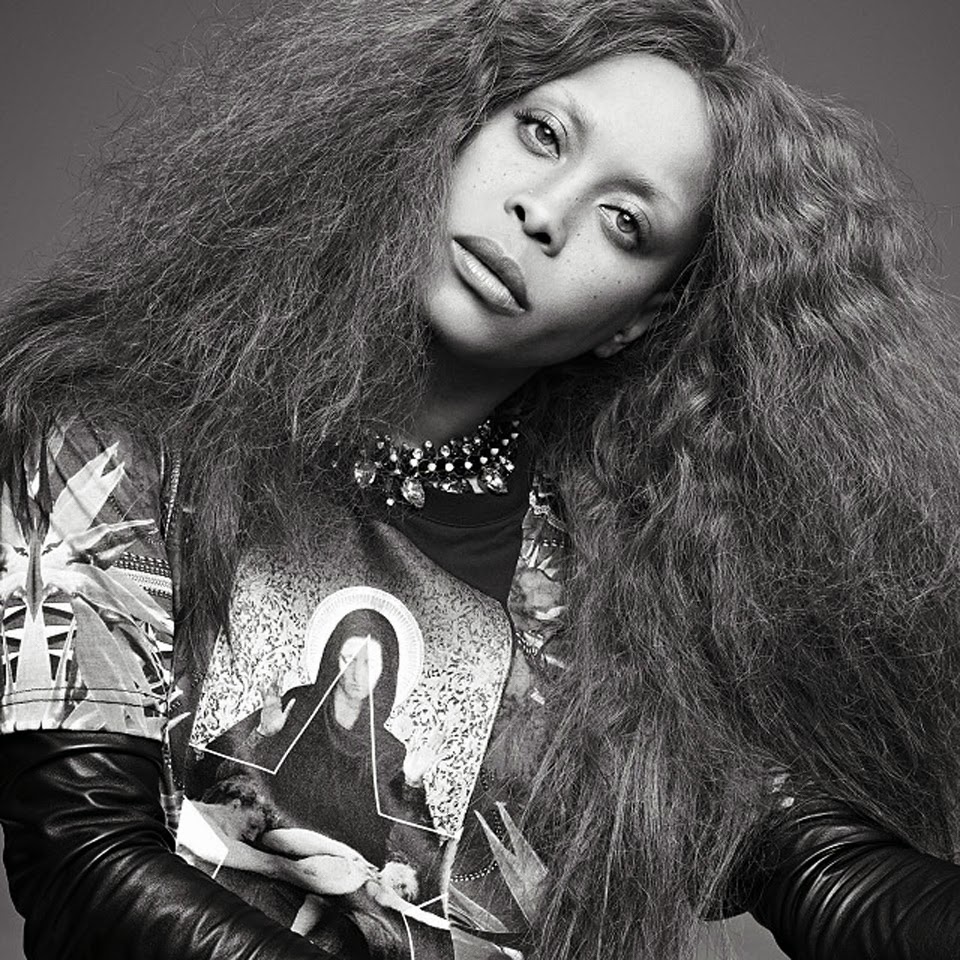 Tisci is proud of his part in fostering inclusiveness in fashion, recently stating: "I discovered Joan Smalls, I discovered Maria [Borges]. I discovered a lot of black girls, and I've been always supporting them. For me, I grew up in a family and I grew up in a culture, an education, that we all are the same." Tisci is also credited with launching the careers of Grace Mahary, Dalianah Arekion and Daniela Braga.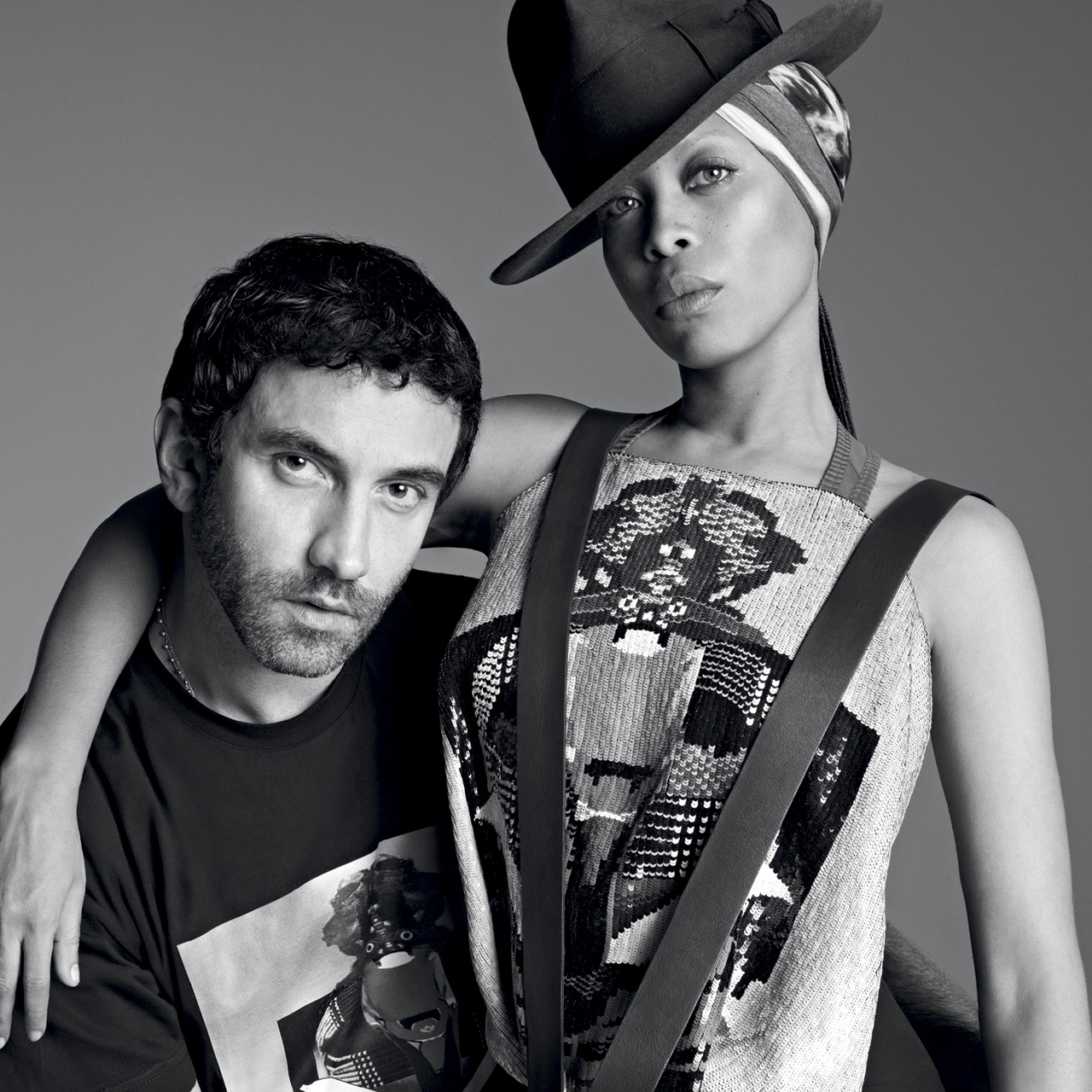 To his credit, all of the female models in Givenchy's Spring Summer 2014 ad campaign are models of color. Click this link to see models Riley, Asia Chow and Maria Borges, who, along with Erykah Badu, rep the brand this season. The ad campaign was shot by legendary photographers Mert Alas and Marcus Piggot of Mert and Marcus fame. Check out this V Magazine interview with Riccardo Tisci and Erykah Badu on their epic collaboration. Let us know what you think about this Badu + Givenchy partnership in the comments section below.
Photos: First photo by Mert and Marcus. Remaining photos by Karim Sadli for Purple Magazine
– Naki