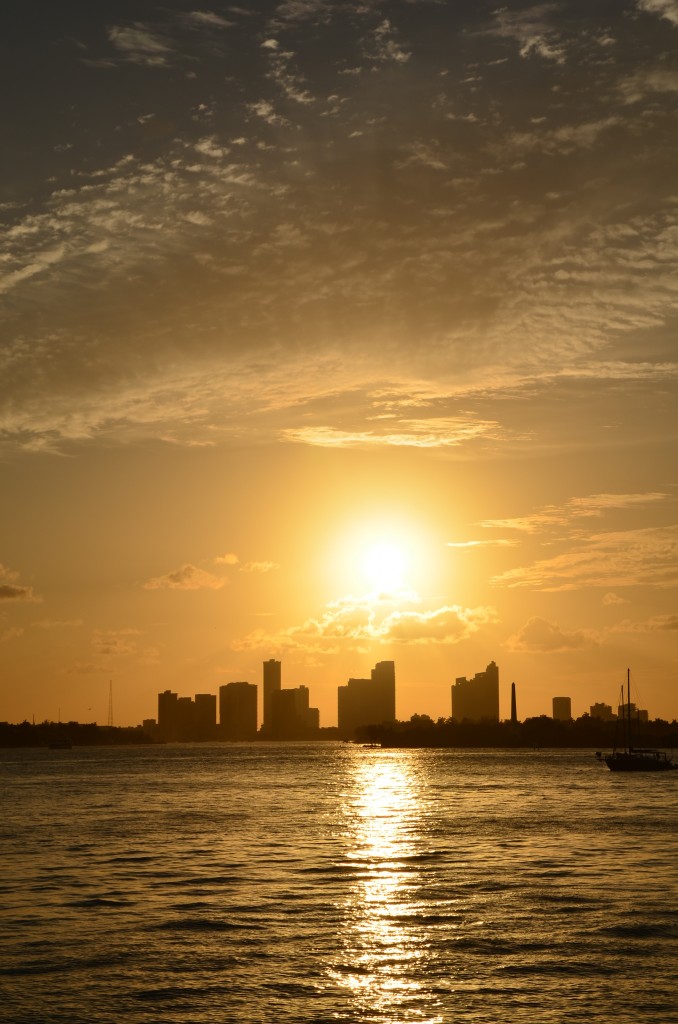 During the still-dreary months, that time midway through a temperamental Spring, one of my dearest friends and I made the decision to escape the Northeast's bleak conditions for the sunnier climes of near-tropical Miami, a favorite place to visit. Our plans hinged on one condition: that our weekend getaway be low key—without an itinerary; with no pressure to do anything, even if said thing was fun; and with lots of time spent in the sun, at the beach and in the pool.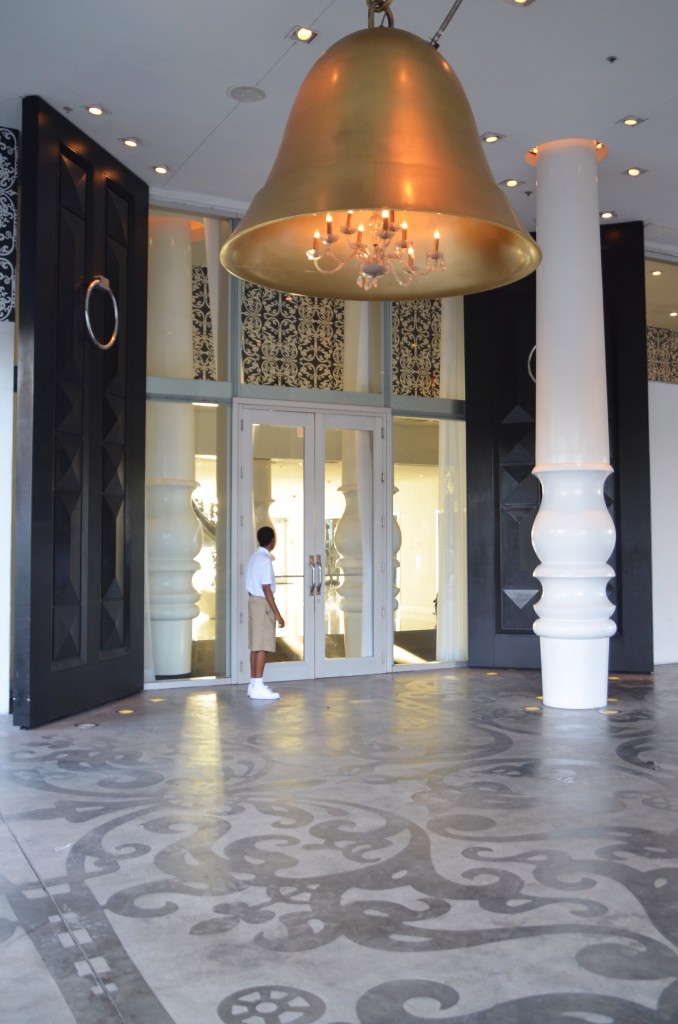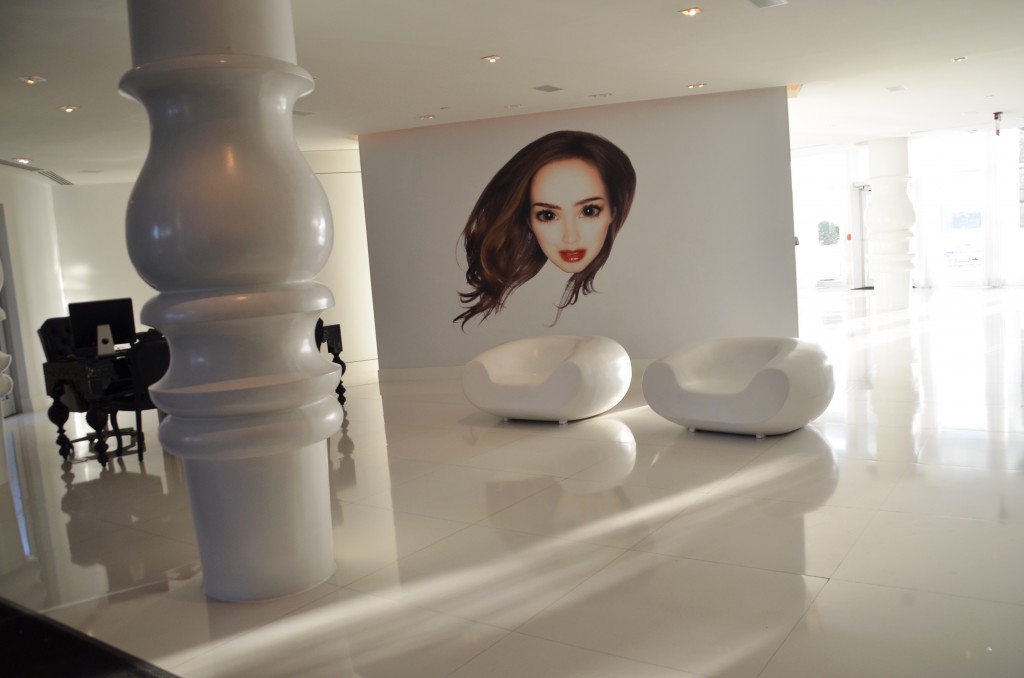 Cue the Mondrian South Beach. Perfectly located a ways away from the excitement of the main strip (a five-dollar cab ride or a few minutes' walk away), west of the beach, on West Avenue. The Mondrian is a Morgans Hotel Group brand, and, like all Morgans hotels, targets the "Creative Class". Even more perfect since I fancy myself a card carrying member, if not an interloper, of that visionary cadre.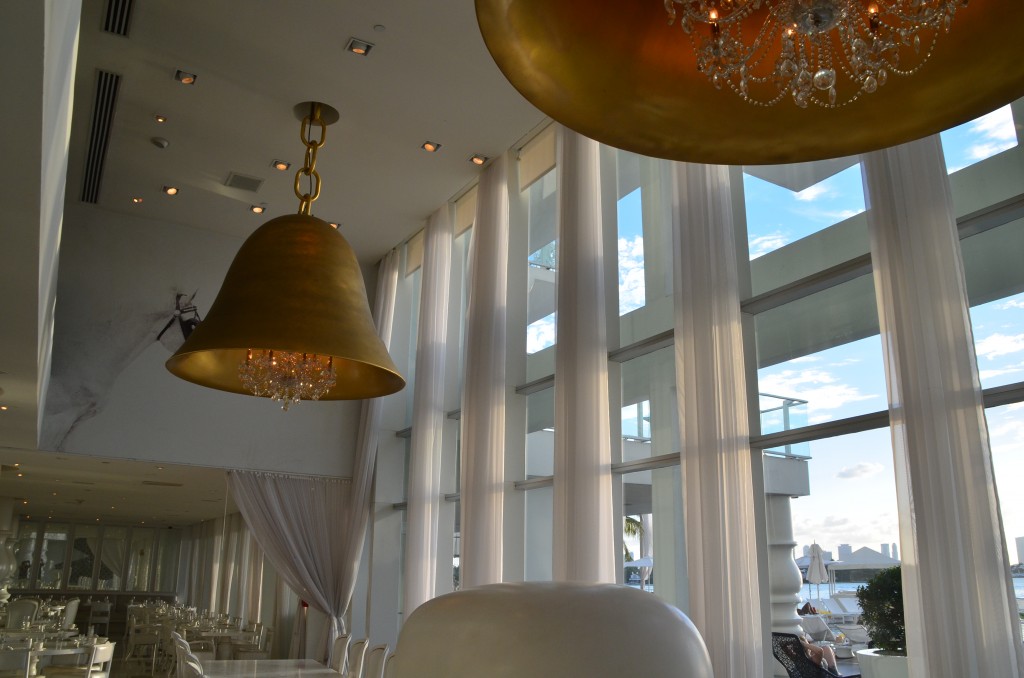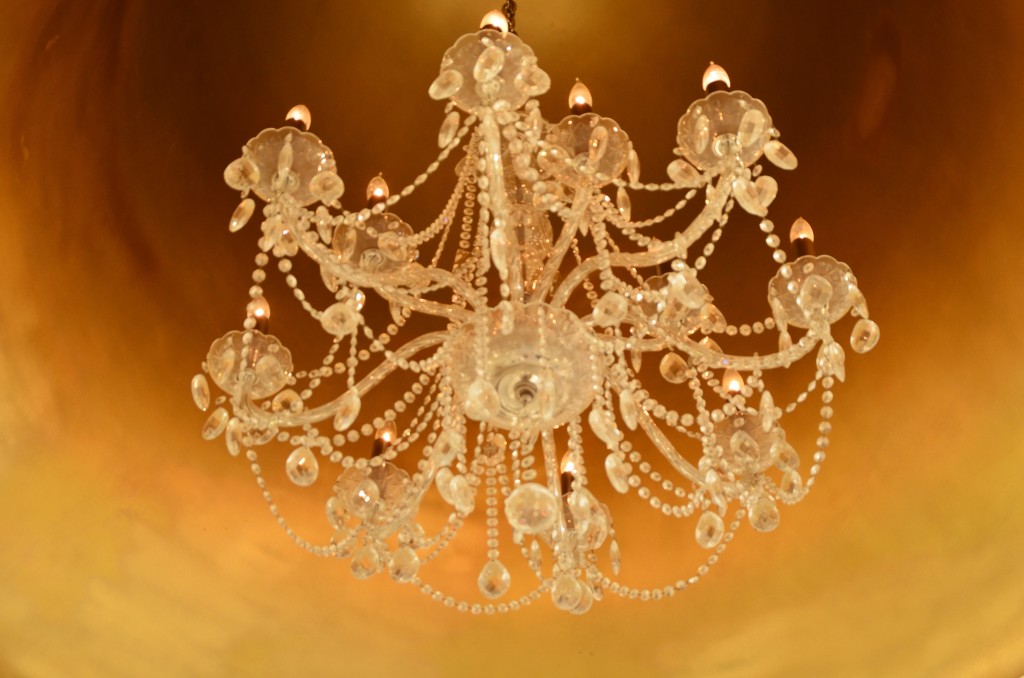 We lucked out and found a suite for an unbeatable price, which worked out really well since our group grew in size by one great friend. The Mondrian brand in particular is described as the location "where glamour and fantasy prevail" and that's precisely the vibe of the Mondrian South Beach: glamourous and fantastic, in an impressive scale—literally and figuratively.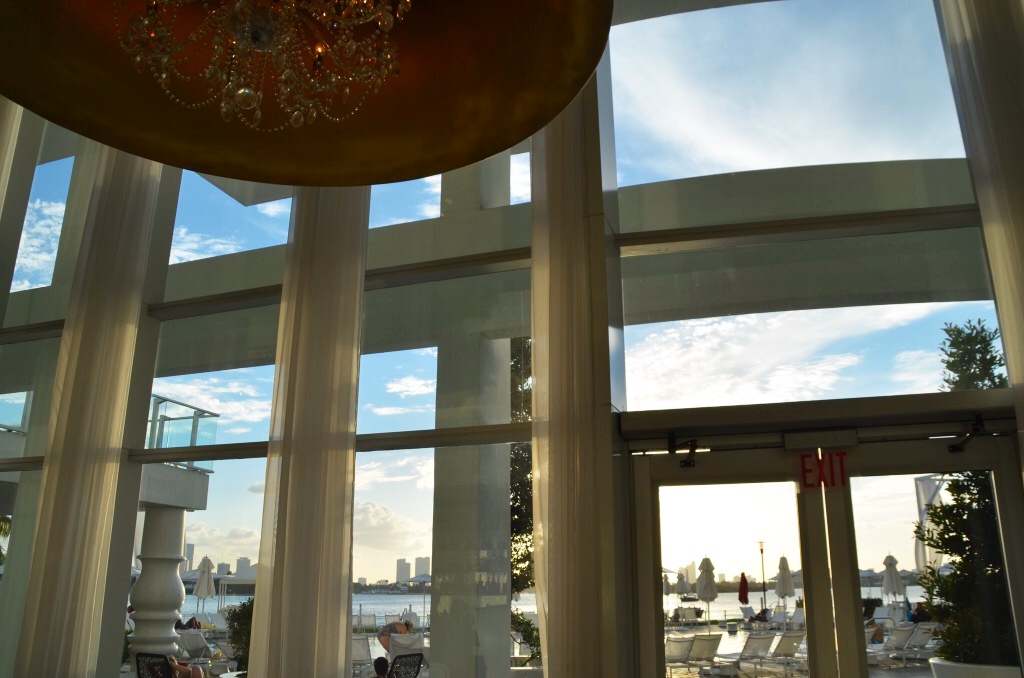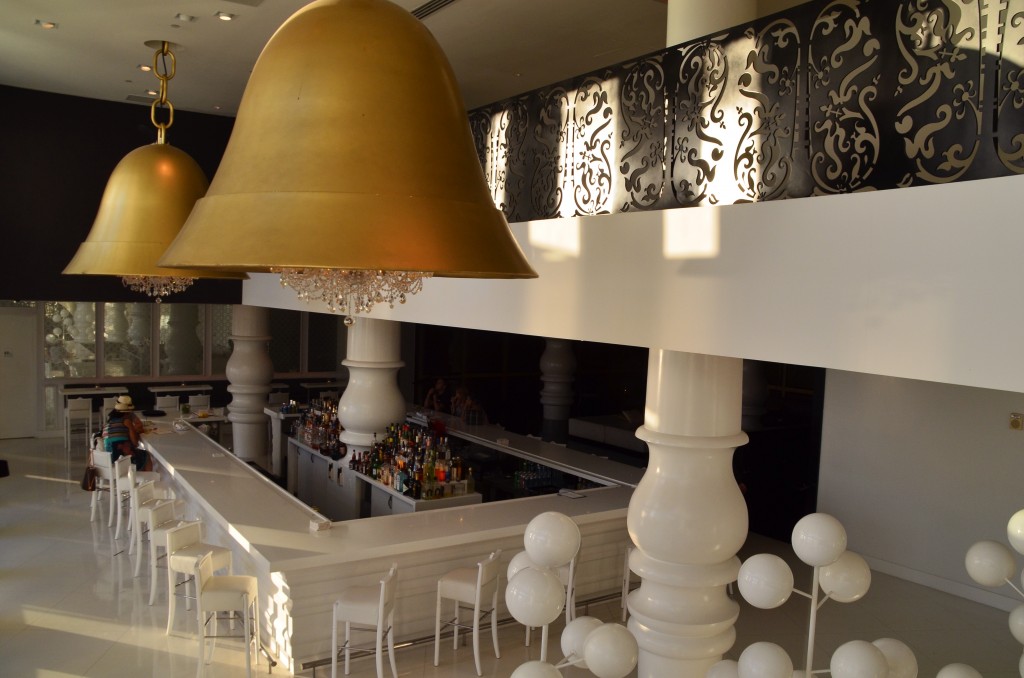 The beauty of the Mondrian South Beach is in the sheer scale of the place. Everything is oversized and slightly off-kilter—in a super polished, modern glam, Alice in Wonderland kind of way. In my opinion, the whimsy is an intentional attempt to diminish the grandeur of the hotel. The color scheme is a brilliant, sharp white juxtaposed with heavily lacquered black and pops of super saturated hues—some in dizzying patterns; yet all worked well with the hotel's minimalist architecture.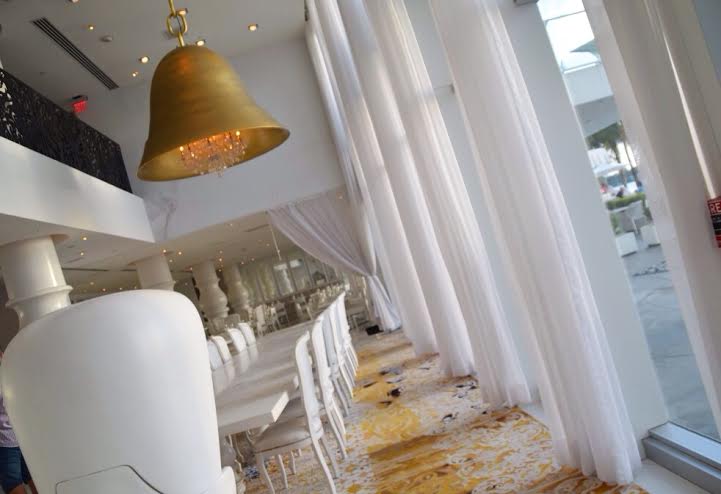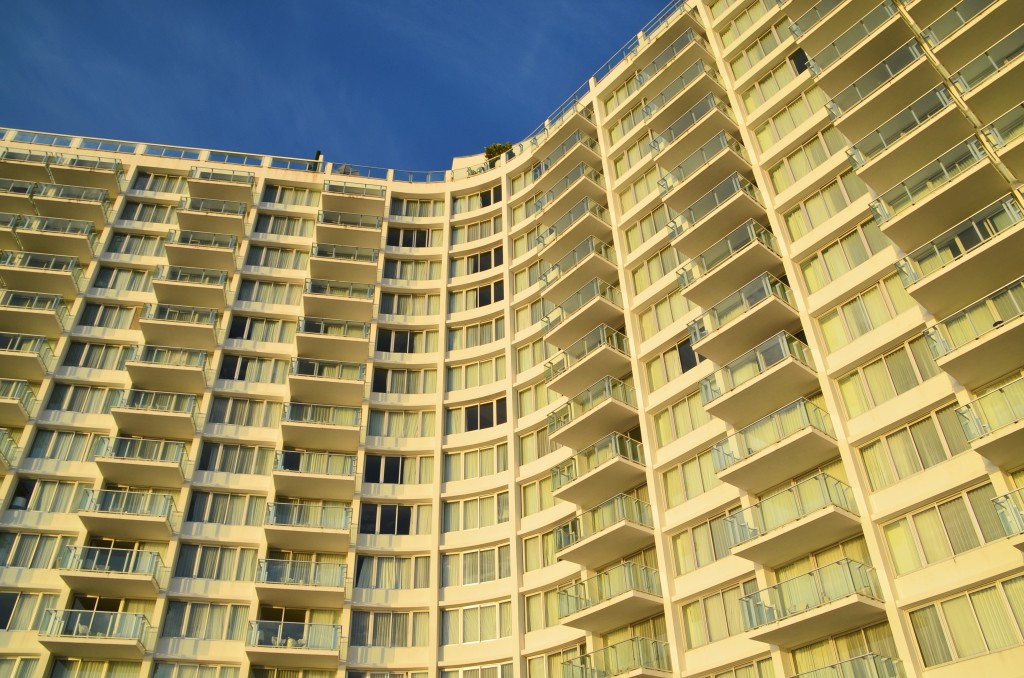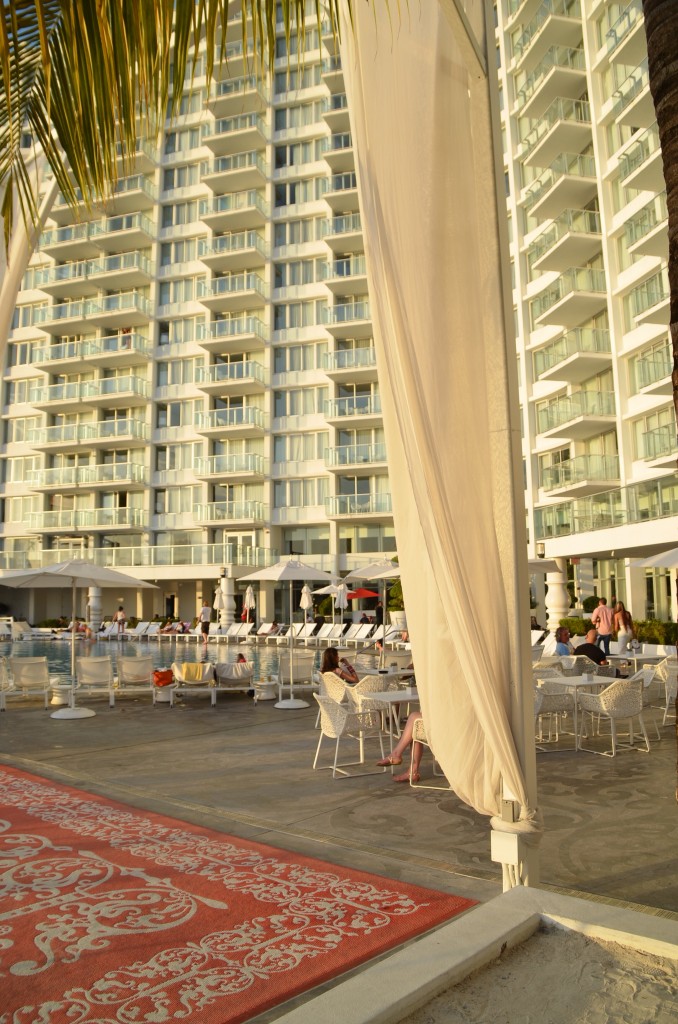 The building itself is all sharp angles, super sleek curves and high ceilings, with a vast open layout in lobby and an expansive poolside  space. The lobby of the Mondrian is the home of Wilhelmina Miami and the agency's sharp angled models with their super sleek curves and sky high heels fit right in. Billowing white curtains make their presence known and are reminiscent of the over-scale curtains at Delano South Beach, another Morgans Hotel Group hotel. Our room was tricked out, complete with a mini chandelier in the shower, beautiful wallpaper, neat little vignettes and stocked with dinnerware and all the conveniences of a modern kitchen.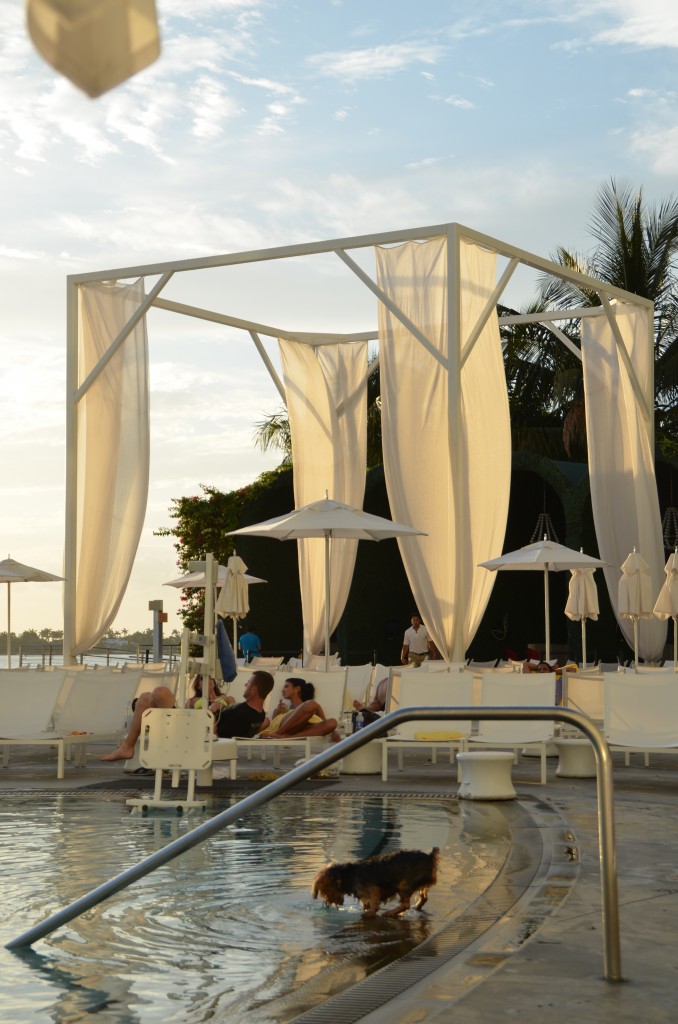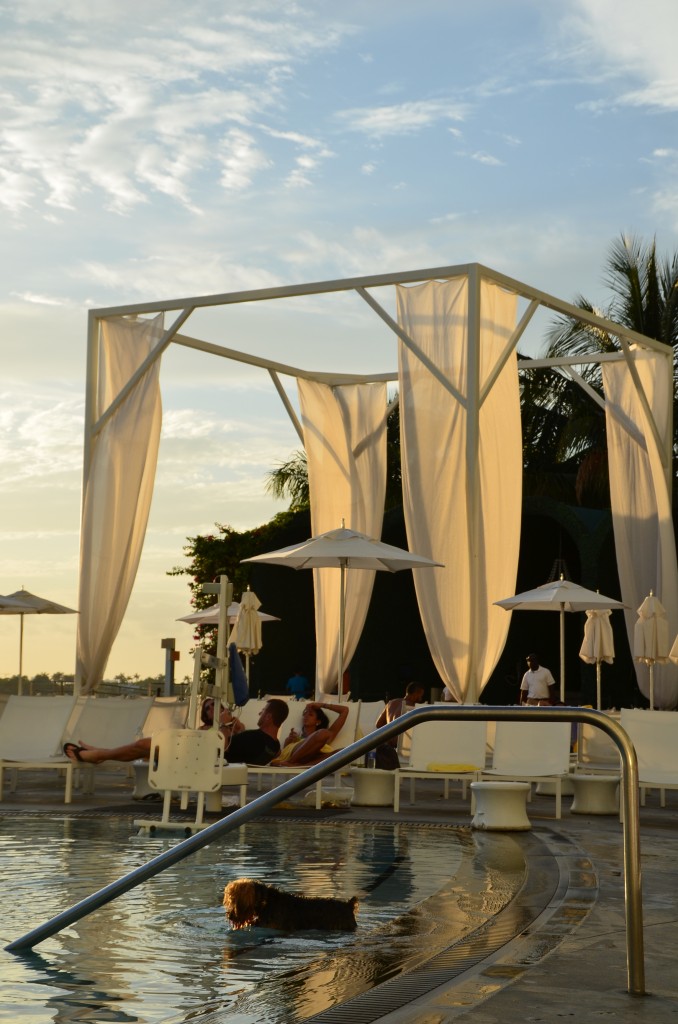 I took the no-pressure condition a bit seriously, because I didn't take many photos until the last 24 hours of a nearly four-day trip—at which point I tried to make up for lost time and managed to luck out again!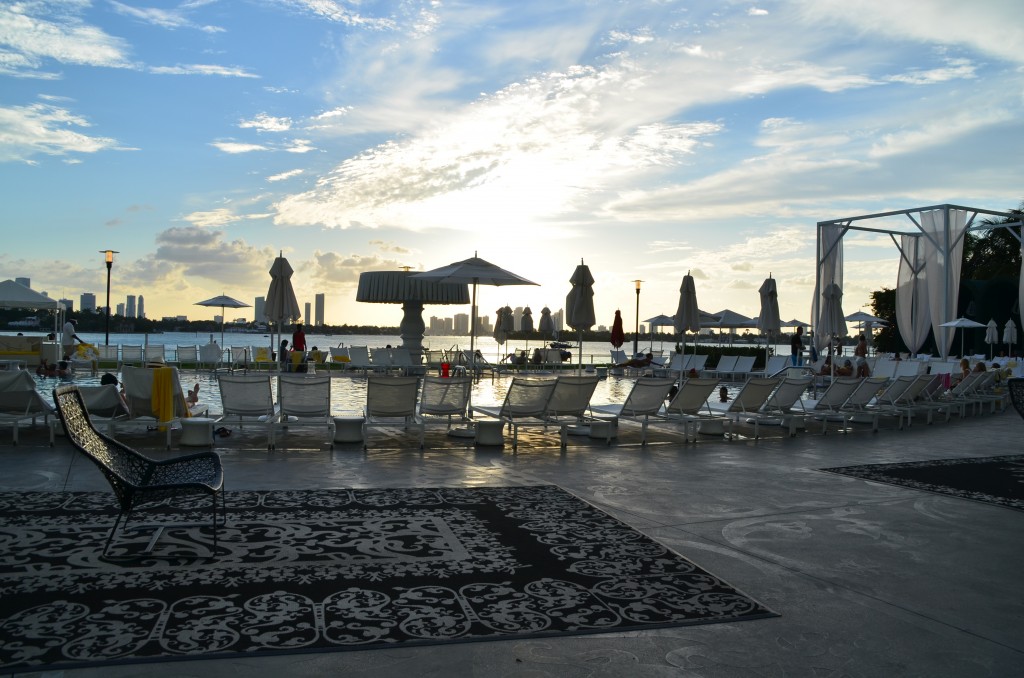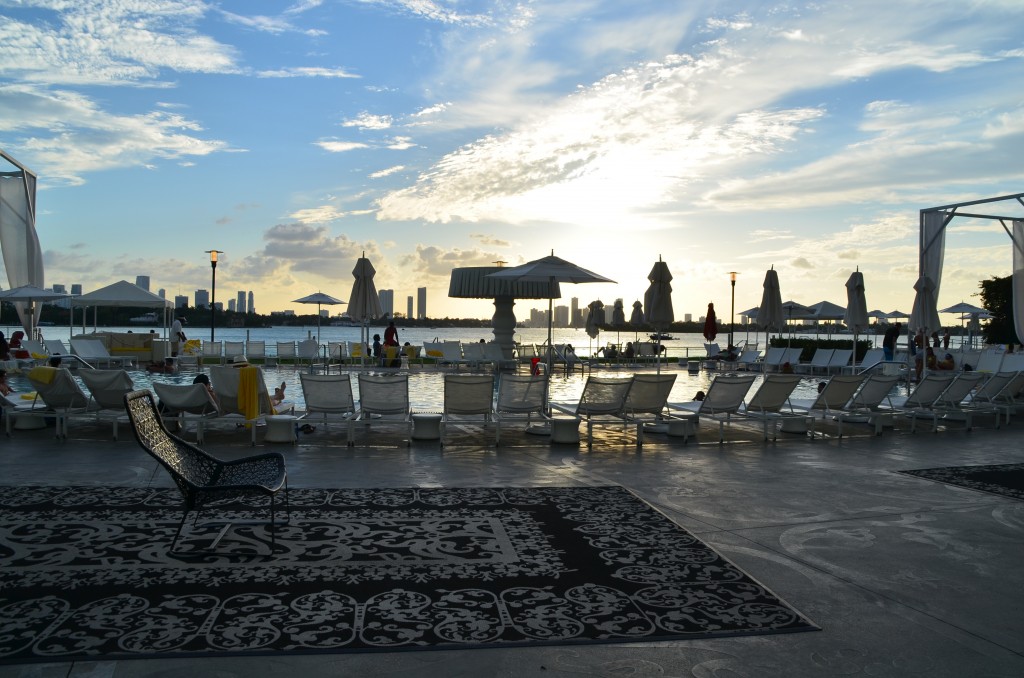 As I was taking these photos, I was approached by this guy, a director, who was on location from London to shoot a commercial for a car company. He wanted to know if I was a professional or amateur, and then proceeded to share many useful tips—demonstrating a few. Lucky, right? My favorite tip: place lens of sunglasses in front of camera lens when shooting into the sun or other brightly lit space.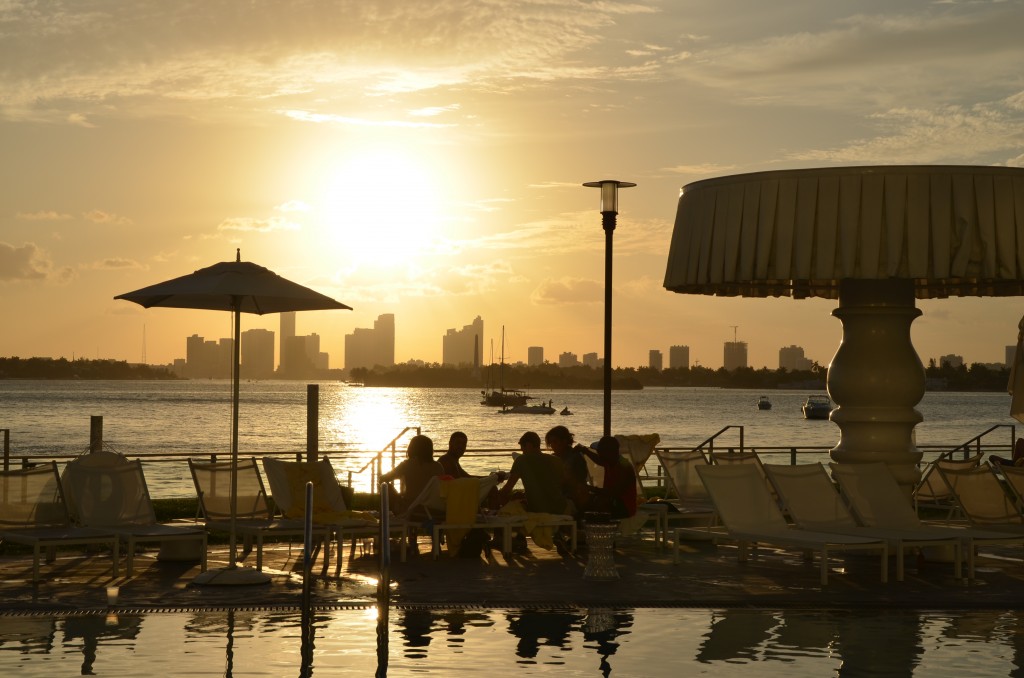 Be sure to consider the Mondrian South Beach for your next visit to Miami Beach! Its location on the bay side—conveniently far away from the action on the beach—and its elegant and fanciful decor is perfect for a quiet escape that's steeped in luxury and whimsy.
Mondrian
1100 West Avenue
South Beach, FL 33139
305 514 1500
Photos and article by Naki