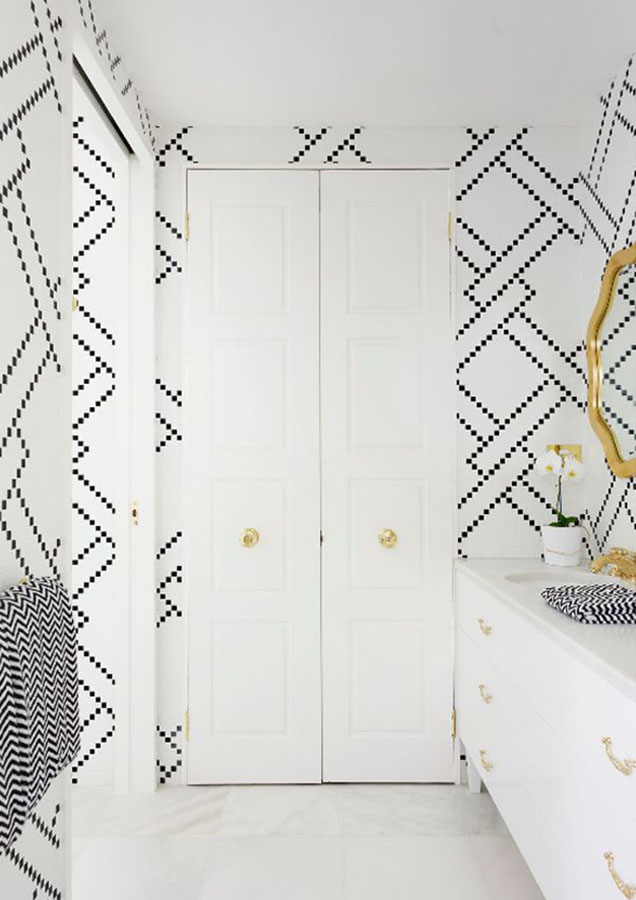 I was infatuated with the idea of getting a pre-war apartment. I wanted to live in a building with a beautiful façade and courtyard, with soaring ceilings; handcrafted moldings; art deco details; a large layout; numerous (and sizable) windows; and herringbone floors. Fortunately, with the help of a friend and fabulous model turned real estate agent, Crystal Gabay,  I was able to find a place that fits those criteria, in the emerging neighborhood of Sobro, NYC.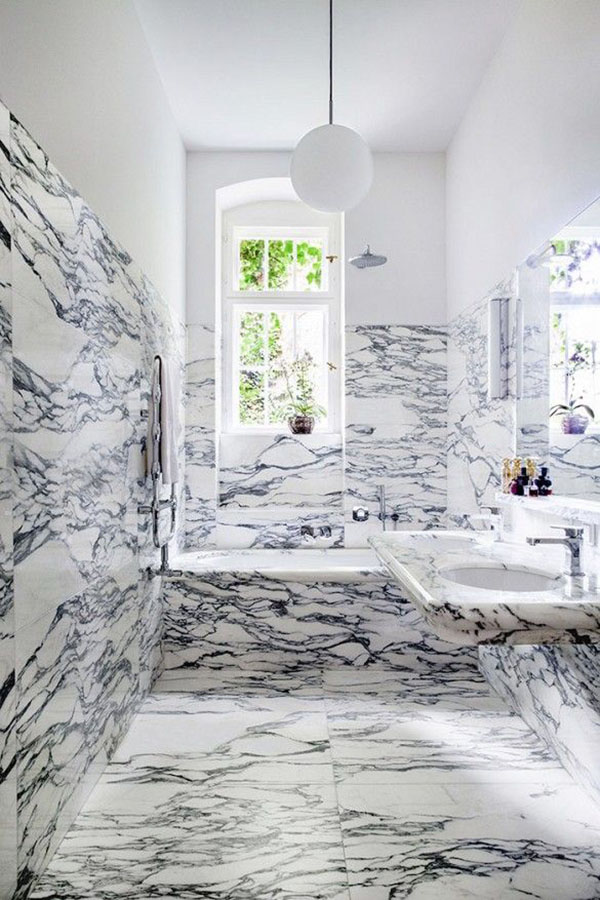 Crystal's initial text message to me, during Fashion Week last fall, about a gem of an apartment just a stone's throw away from Yankee Stadium (just ten minutes from Manhattan and across from a park designed by the architect of Central Park), for sale at a steal of a price, was well timed with my brother's encouragement to consider investment properties in that area.* So, I scheduled a visit and viewed the unit right before attending the Valentina Kova spring 2015 show at the Mondrian Soho.
Now that the coveted apartment is mine, I've only just realized a tidbit about pre-war suites that I hadn't honed in on before. Unlike the large rooms and spacious closets that are usually associated with pre-1939 apartments, the bathrooms in most of these units are very small. Such is the case with my apartment. Although my bathroom is a perfectly efficient use of a super small space–even with a massive alcove tub made of cast iron–I can't help but feel claustrophobic inside. The saving grace is the bathroom's huge window and high ceiling.
My plans for the apartment include a complete overhaul of the bathroom–to update the features, as well as to enlarge the space. However, since I can't actually enlarge due to layout limitations, I'll employ some of the design tricks evident in the five inspirational pieces featured here–in the elegantly designed, airy rooms suffused with light that are depicted in this post.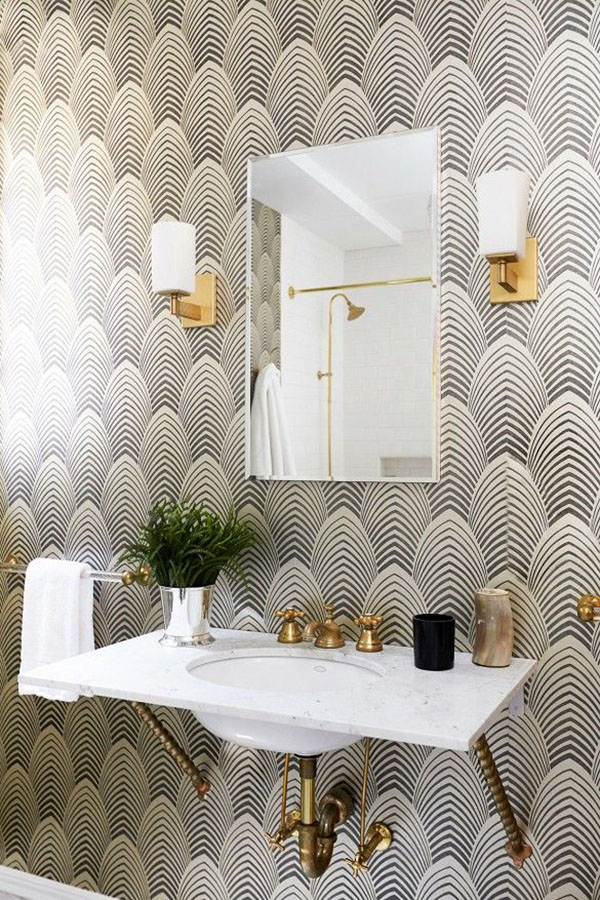 Five takeaways from these pics for enlarging your space: (i) use light colored and interesting tiles (or patterned wall paper, as applicable), in intricate patterns for walls and floors; (ii) invest in show-piece mirror(s)–gilded of course; (iii) outfit the room with brass hardware; (iv) include a potted plant or two (orchids or nah?), or vases with fresh flowers; and (v) install dramatic lighting. What tricks do you use to lighten up your small spaces? Share your thoughts and tips with us in the comments section below. Keep reading for my brother's advice and for more on Crystal.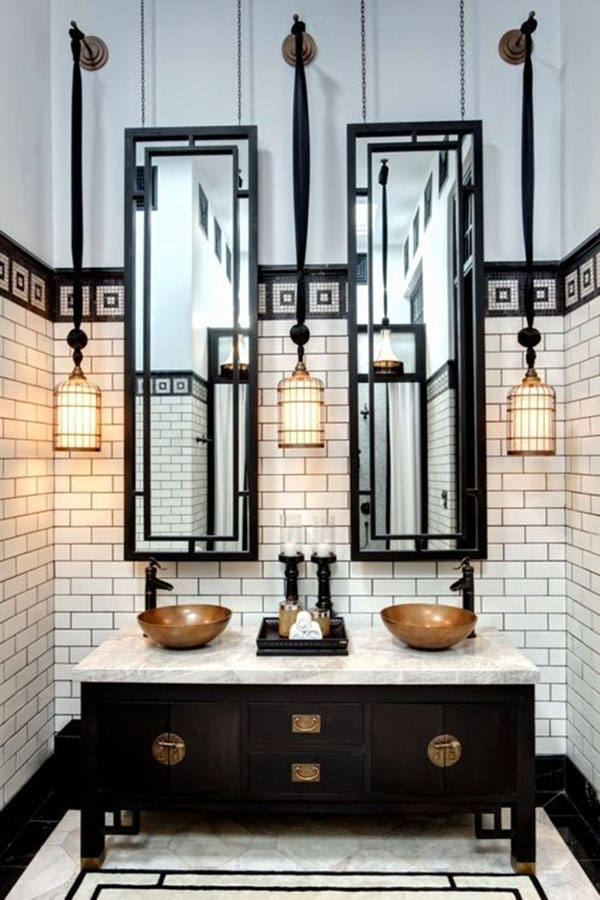 Contact Crystal Gabay at the addresses and phone number below for more information on New York City apartments, pre-war or otherwise.                                                           
Warren Real Estate
221 East 10th Street
New York, NY 10003
917-587-7514
cgabay@warren-realestate.com
 * I shared the following on Facebook, after reading this recent article in Real Estate Weekly: Is Bronx the next Brooklyn?
My brilliant brother, with decades long experience in the architecture and design industry, implored me to invest in the Bronx, Williamsburg, Long Island City or DUMBO since way back in 2006. I didn't listen . . . He's still bullish on the Bronx though, SoBro to be exact, so I finally took his advice late last year and invested in my home borough.
If you're gonna' come to the BX, don't just come for the investment opportunity alone. Come for the culture: The Bronx Botanical Garden, The Bronx Zoo, City Island, The Yankees, the food (you'll find plenty of Jamaican, Latino and Italian options in the borough that hosts the most diverse immigrant population in NYC), the Art Deco architecture, and I'm ashamed to admit that I've only just discovered the Bronx Museum of the Arts. Did I mention the people of the Bronx? Colorful, witty, generous, take-no-prisoners residents like those depicted in movies like Serpico (filmed in the park across from my new building), A Bronx Tale, The Godfather, Fort Apache, The Bonfire of the Vanities, Summer of Sam, etc.
If my elevator chats with, seemingly, a new resident each week, are any indication: the gentrifiers are coming. This news is bittersweet and has far reaching implications for the artist colony that currently exists in the building: a ballerina board member, Fernando who wakes me up with Beethoven on the weekends, and the opera singer who blesses the laundry room- or gym-bound with his voice as he practices arias from the yoga studio, to name a few.
My favorite quote from this article: "Stagg feels that the next wave of Bronx inhabitants will likely be millennials that are in search of affordable housing in a neighborhood they'd be proud to post to Instagram from." It's Instagrammable y'all. And they haven't even started the waterfront development that's already been approved!
Article by Naki. Photos sourced from Pinterest. Like what you see here? Follow me on social media for more frequent updates: Facebook, Instagram, Pinterest and Twitter.