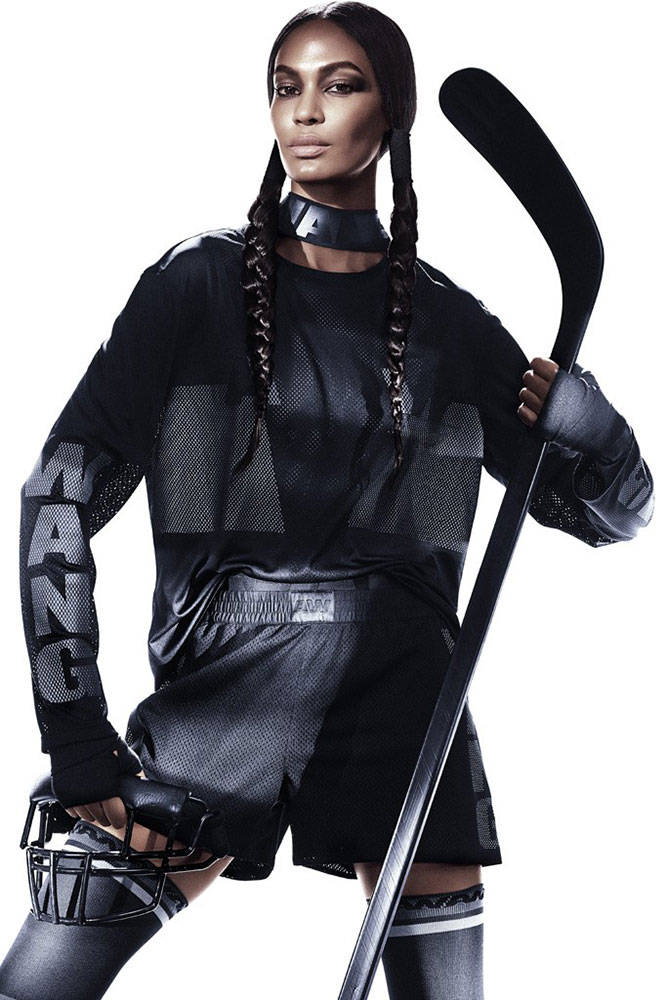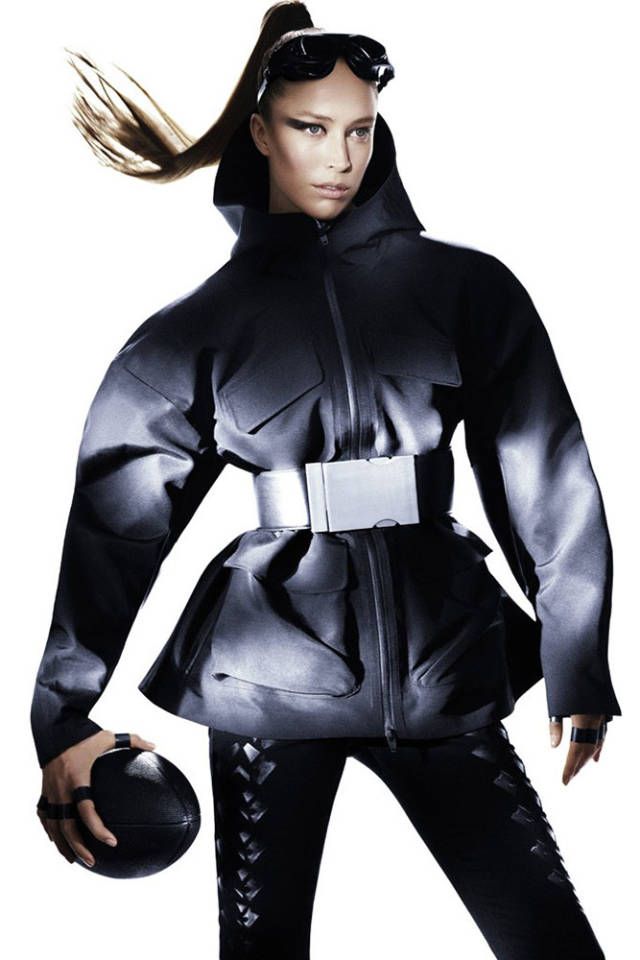 Fashion is forward looking, like Parisians who are typically ahead of the rest of us—wearing fashions that we'll discover six months later; and like the fashion week previews of next season's trends. But sometimes fashion is behind a movement—happening in response to the occurrence of seminal events. In the latter case, fashion is interpretative—with designers channeling the zeitgeist, as they see it, through their unique design aesthetic.
The focus on fitness and emphasis on having an active lifestyle strikes me as one such movement—a movement that's leading fashion, instead of the other way around. Today, fitness is more than just a lifestyle choice, it's a culture (Yogis don't just practice, they live a yogic-centric lifestyle that impacts their choice of clothing, food and the way they interact with people and nature). This is why fashion designers, being the good capitalists that they are, are focusing on activewear now, more than ever. They're keenly aware of fitness' impact on the bottom(line) and are seeking to tap into the activewear market too.
According to NPD Group: "Activewear sales increased more than the general apparel market, growing 7 percent vs. 1 percent YTD August 2013 compared to the same period" the previous year. . . Generally, "US sports market sales increased 4 percent from January to August 2013 compared to the same period in 2012" and "total US sales for athletic footwear and activewear reached $36 billion YTD August 2013."
Inspired less by altruism (promoting fitness) and more by the success of retailers like Lululemon and Gap, Inc.'s Athleta, fashion designers are putting forward pieces that accommodate an athletic lifestyle. Don't believe me? Consider some recent trends: (i) the wedge sneaker (Isabel Marant, Ash, Nike, et. al.), sneakers on runways (Chanel and Dior), and the reemergence of Converse all-stars; (ii) athletic materials like neoprene; (iii) editorials centered on athleticism (French Vogue, Italian Vogue, Fashion Magazine); and the prevalence of sweats (e.g., the Helmut Lang for Uniqlo collection, previously discussed here).
"It's really based on the trend towards activewear as daywear and weekend wear, which we've seen as a fast growing theme on the runways for the past few seasons" – Sheila Aimette, VP of North American Content, WGSN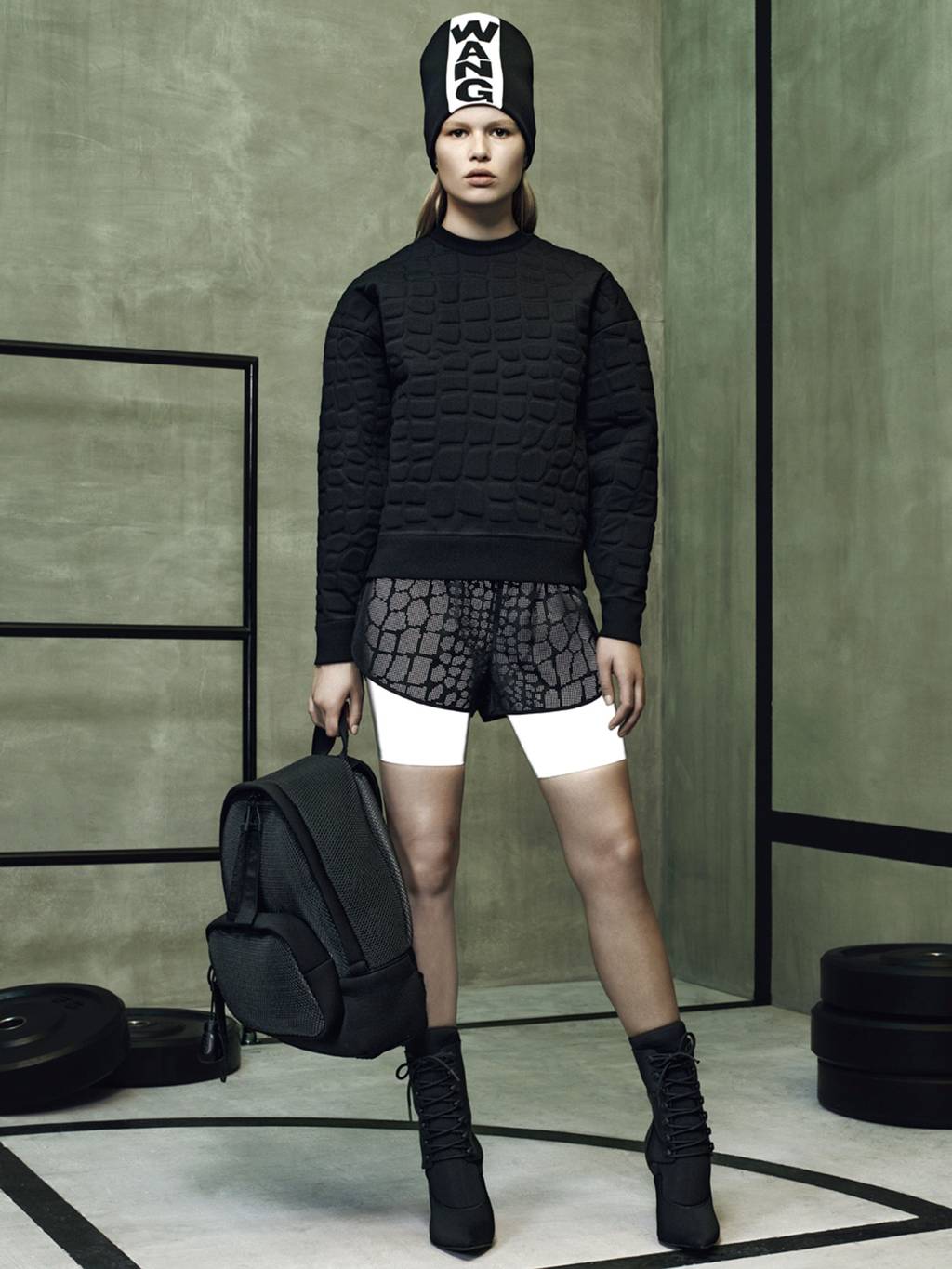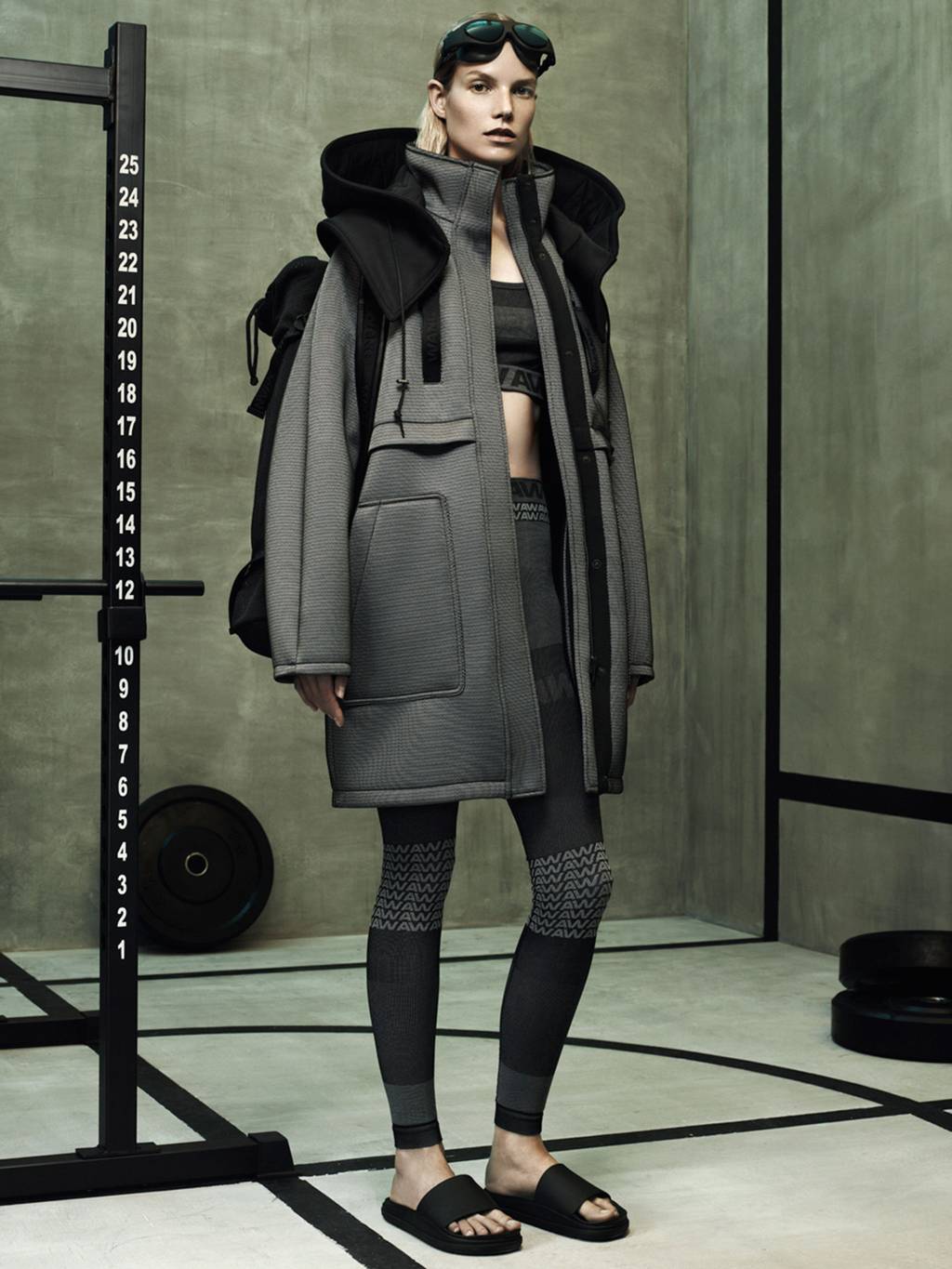 Sports is the focus of the forthcoming Alexander Wang for H&M collaboration, photos of which are featured here. The  collection will become available November 6th online and in select stores. This collaboration is especially exciting for me since I'm a fan of Alexander Wang. I love his aesthetic, which is described with such words as unpretentious, irreverent and easy in H&M's press release about the partnership, and am particularly excited to see how Mr. Wang's designs will be influenced by the cultural phenomena of fitness, since he is already fascinated by sportswear in general: "I never really did sports growing up. Maybe that's why they intrigue me. The technology that goes into that clothing is steps ahead, so it's always been something I look towards."
Models featured in this campaign include professional models: Joan Smalls, Raquel Zimmerman, Isabeli Fontana and Natasha Poly; and, as if to underscore the role of sports, the ad campaign also features professional athletes: boxer Rivaldino Santos (featured in gallery below) and soccer player Andy Carroll (also in gallery).  All models appear together in a commercial due out in October. View the gallery below to see Rihanna (the first celebrity to wear pieces from the Alexander Wang for H&M collection) and additional photos of the campaign.
Article by Naki. Photos by Mikael Jansson.