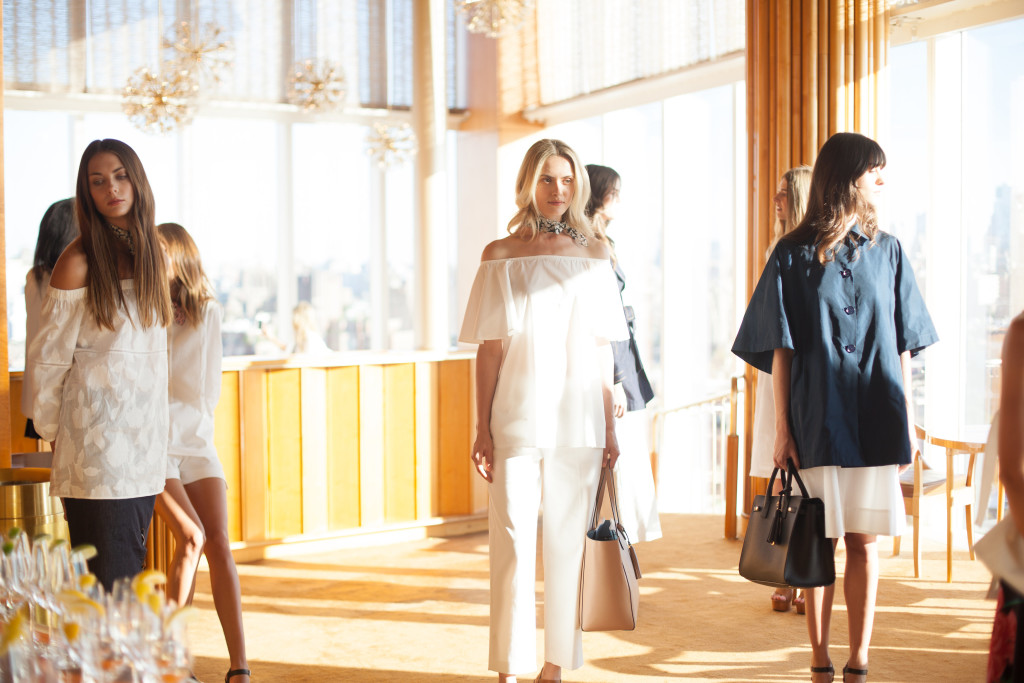 I bought my first Les Copains ensemble on my second visit to Paris, back in the summer of 2004. I found the two-piece–Capri length white leggings and an olive colored knit tunic with woven leather belt–in the Galeries Lafayette, just a day or two before we left the city for Munich. I'm fairly certain that I still have that outfit, because I hoard clothes am saving it for my nieces.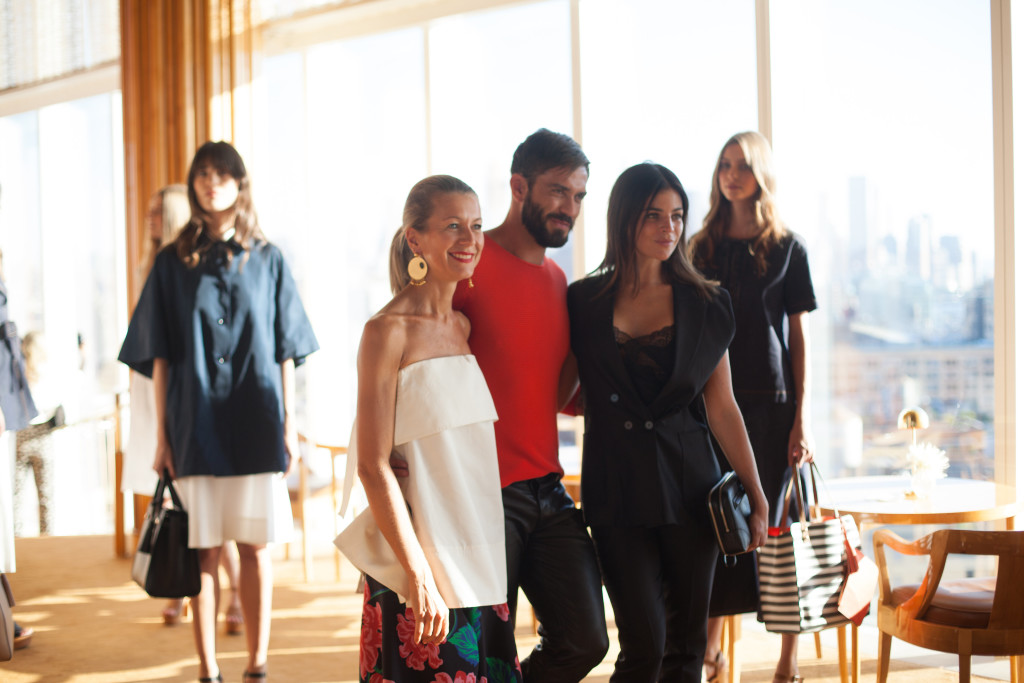 Truthfully, I bought the outfit because I was intent on purchasing something from the iconic department store, and thought it made sense to bring back a fashionable memento from a fashion capital of the world. Also, the label sounded very French. I mean, can you find any label that sounds more French than Les Copains?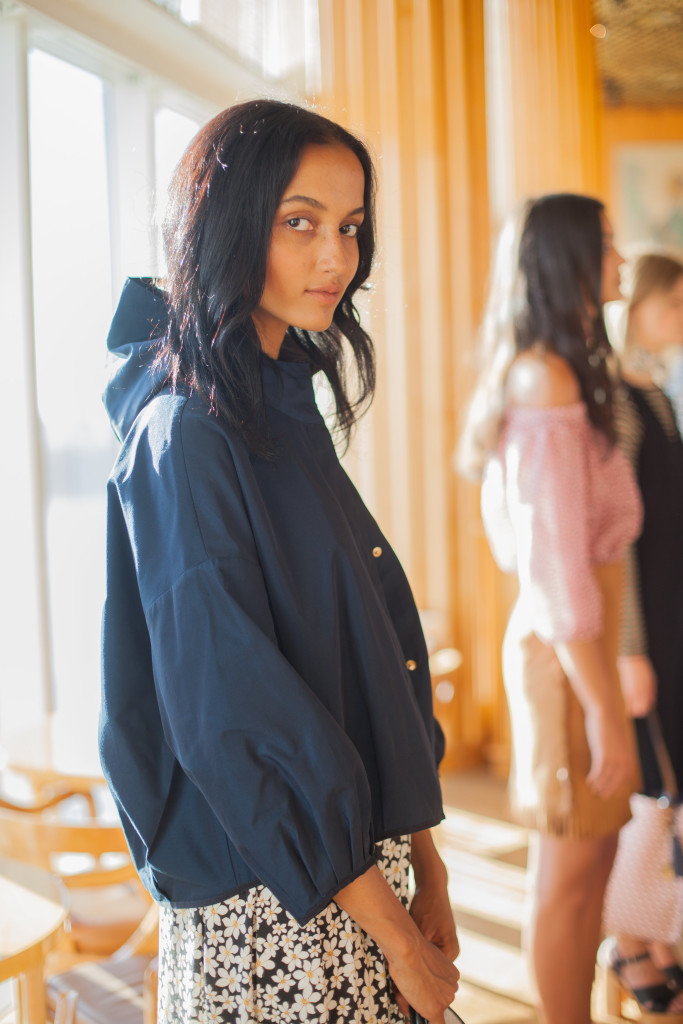 Fast forward to the Fall of 2015, more than 10 years later, when I was invited to attend the Blue Les Copains Spring Summer 2016 presentation during New York Fashion Week.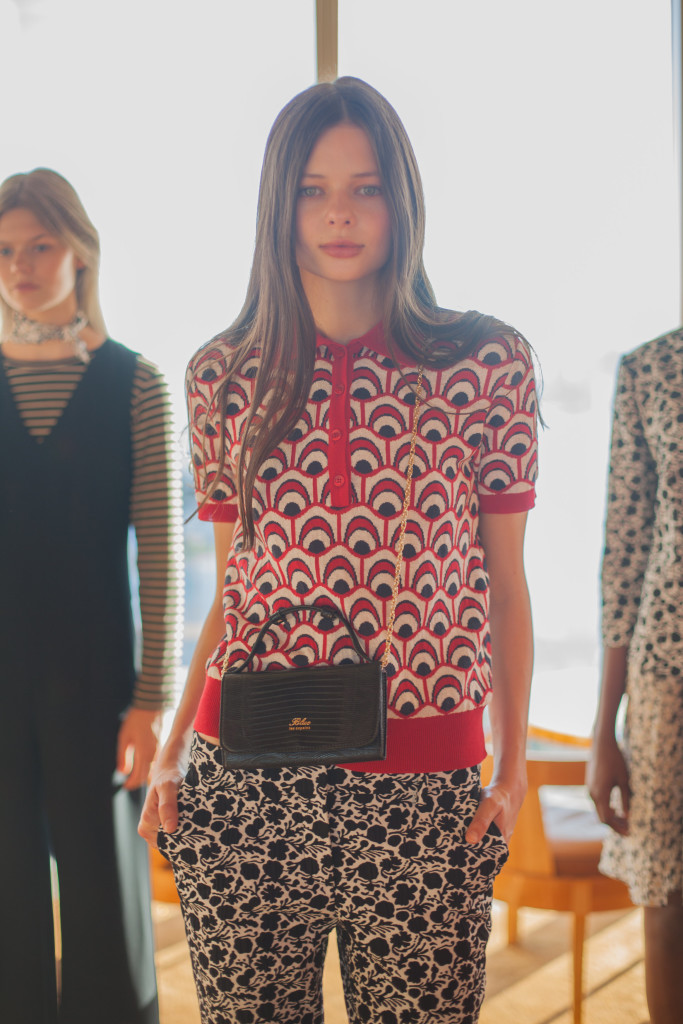 Naturally, I was very excited, as is my custom when it comes to these things: fashion, New York City, Fashion Week in New York City . . . and a label that I remembered because of the emotional association that I made between it and Paris (which is neck and neck with New York City as my most favorite city in the world).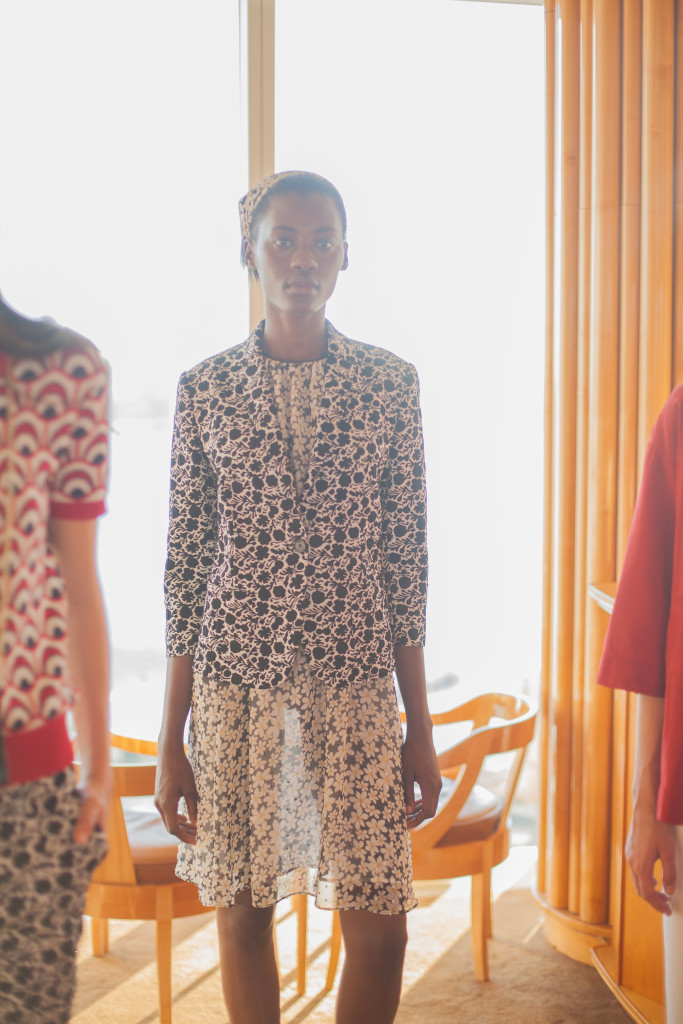 Not to mention that the presentation was to be held at the Boom Boom Room, now called The Top of The Standard, at The Standard Hotel. The Boom Boom Room is another favorite, as is well documented on my  Instagram account , a place that I love to visit in the early evenings to watch the sun set.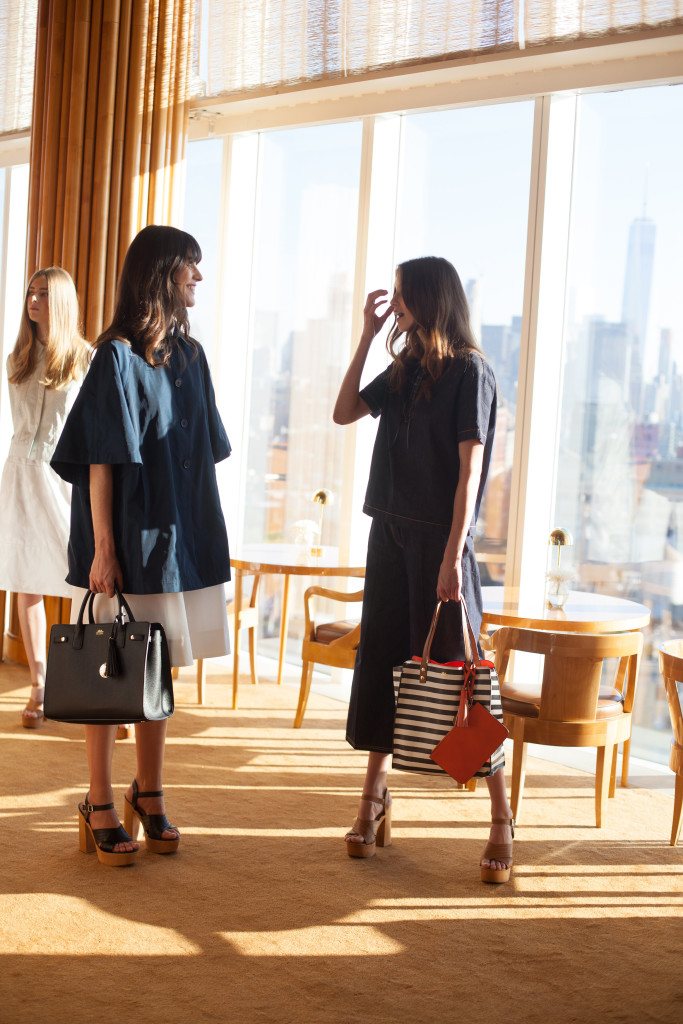 The first order of business, upon receiving the invitation, was to ask if I could bring a plus one: my indomitable photographer, T. G. Anderson.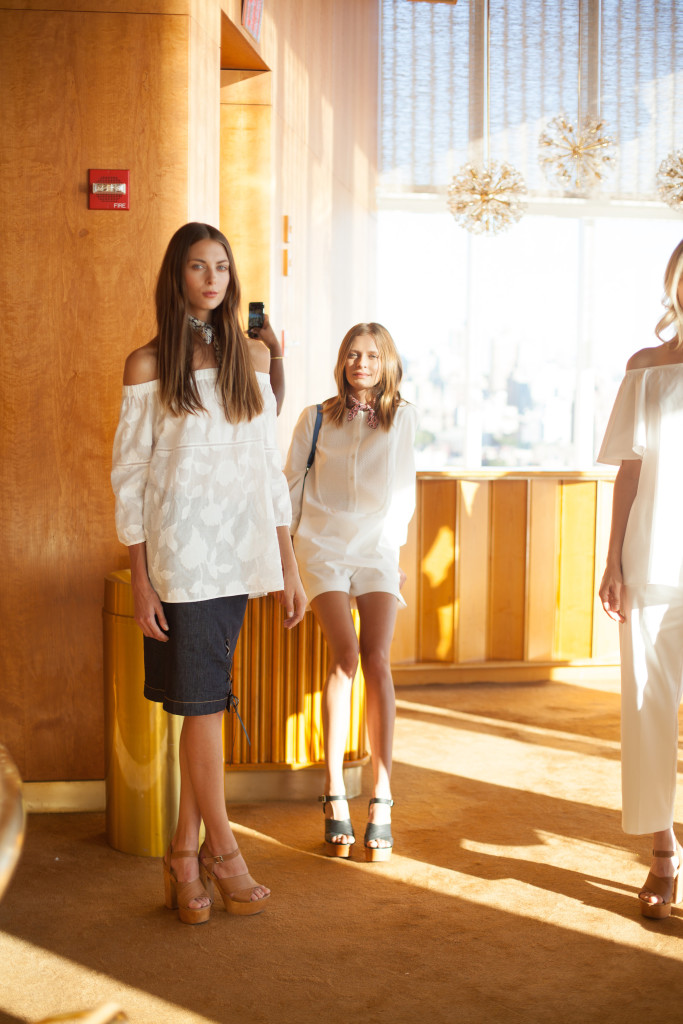 A few things to note about Les Copains:
Despite what the name suggests, the label isn't French at all. No ma'am, it's Italian. The brand was founded in the late 1950s by an Italian stylist, Mario Bandiera, in Bologna–a town that is known more for its association with meat sauce than for any connection to fashion–and named after a French radio program, "Salut les Copains".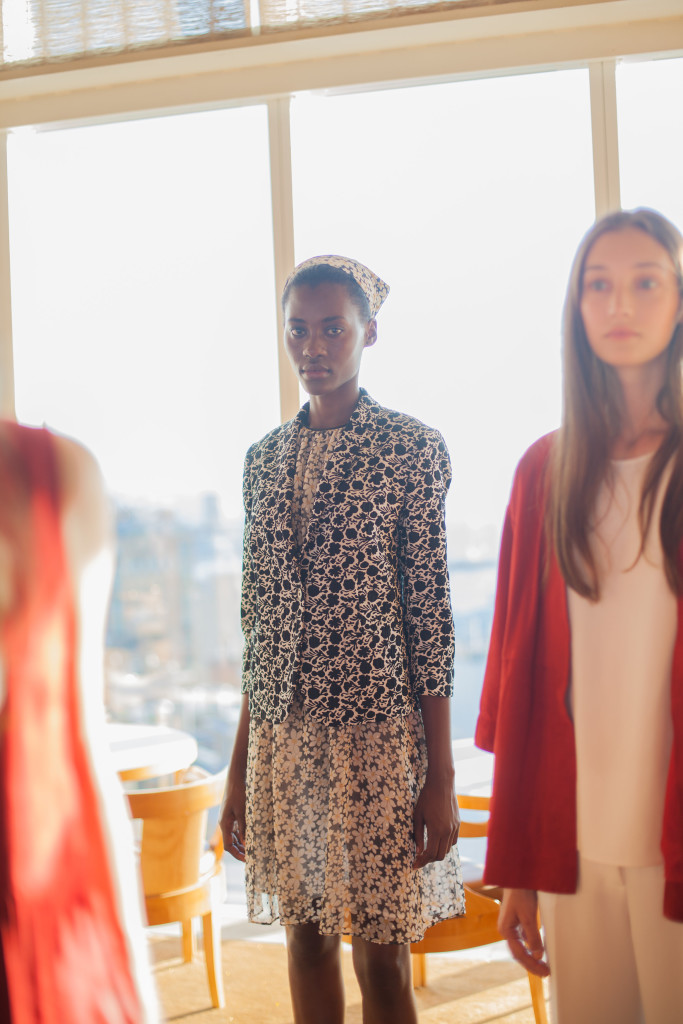 Since inception, the brand is known for simple, elegant, minimalist knits–the opposite of excessive, and definitely unfussy.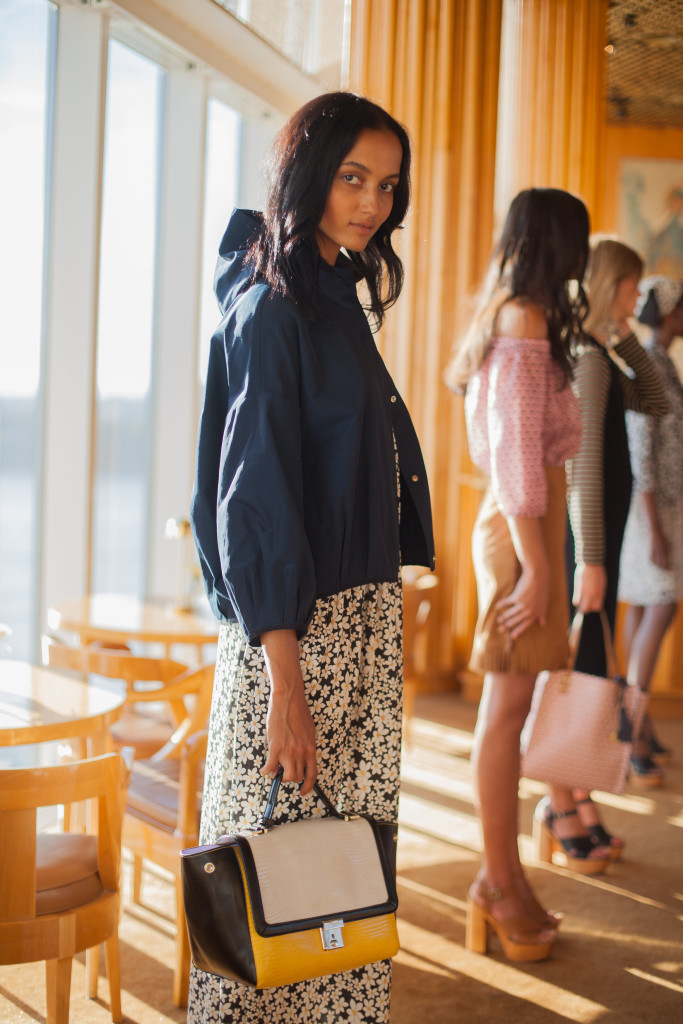 Aside from apparel, the brand includes accessories lines, featuring bags, sunglasses and perfumes for men and women. The clothing line brings in the lion share  of company's revenues, yielding about €80 million, of the company's approximately €120 million yearly total.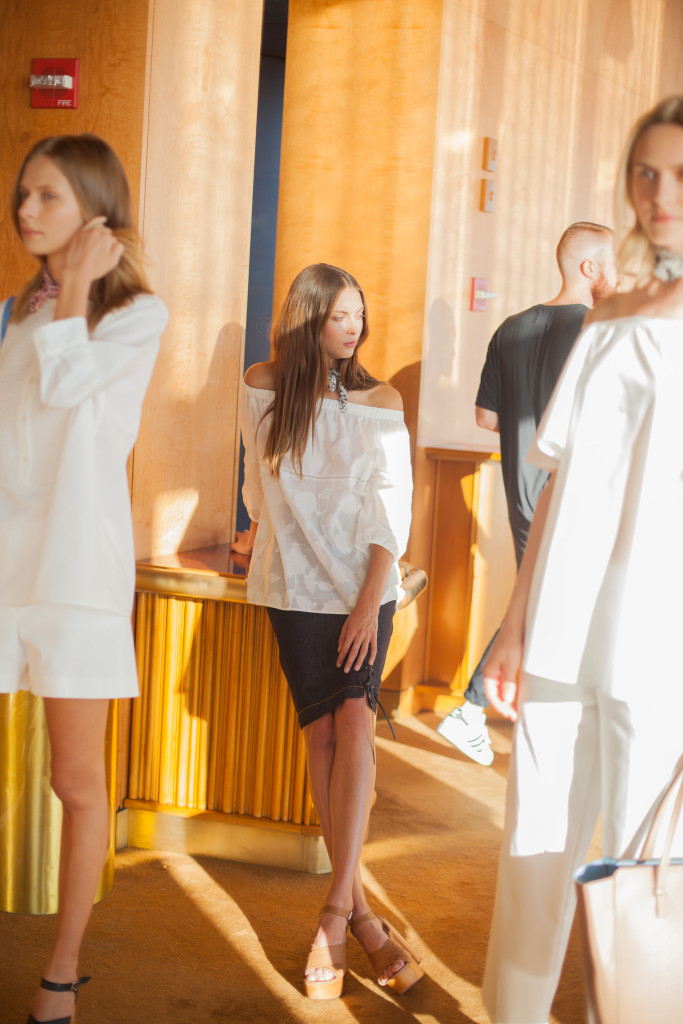 Les Copains' brand DNA includes the following strands, as described by its corporate team: excellence, research, innovation, elegance, exclusivity and uniqueness. According to some, "the men and women who wear Les Copains are sophisticated, refined, sober but elegant. This is what we call "to have class"." Believe me, I knew nothing of that reputation when I was buying pieces in 2004.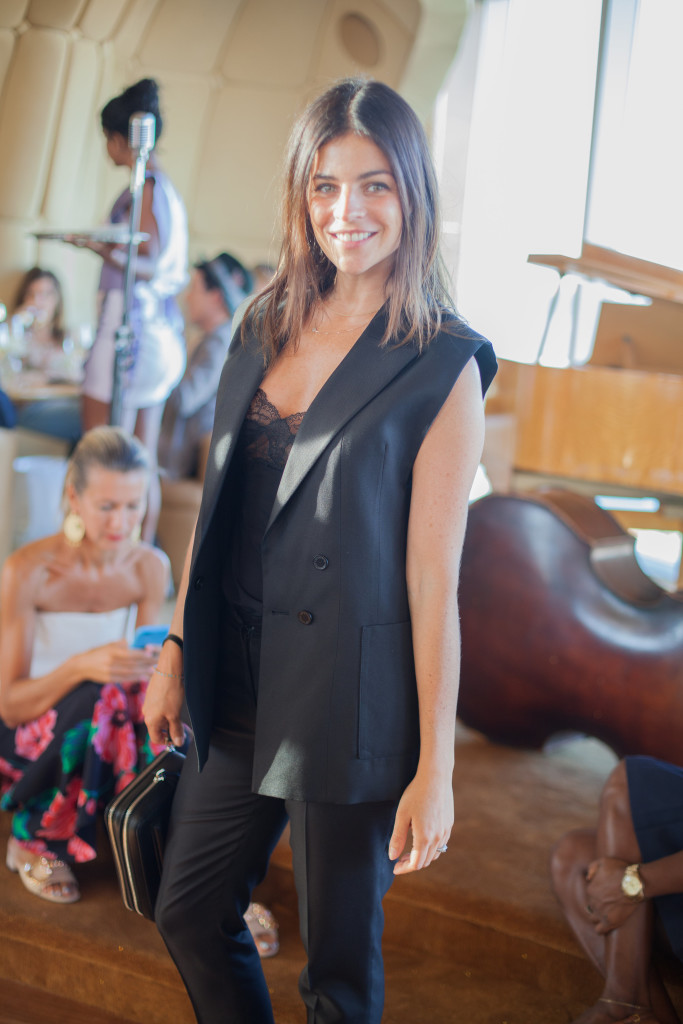 Julia Restoin Roitfeld
The Blue Les Copains Spring Summer 2016 presentation was styled by famed photographer, casting agent and founder of Tales of Endearment, Natalie Joos, known as Joosy to her friends. The selection of Natalie as the stylist of the SS16 Blue Les Copains Presentation is flawless, since the collection is all bo-ho seventies vibes and Natalie has established a career based on her careful curation of vintage pieces. See below for my video interview with Natalie, or click here to see a snippet.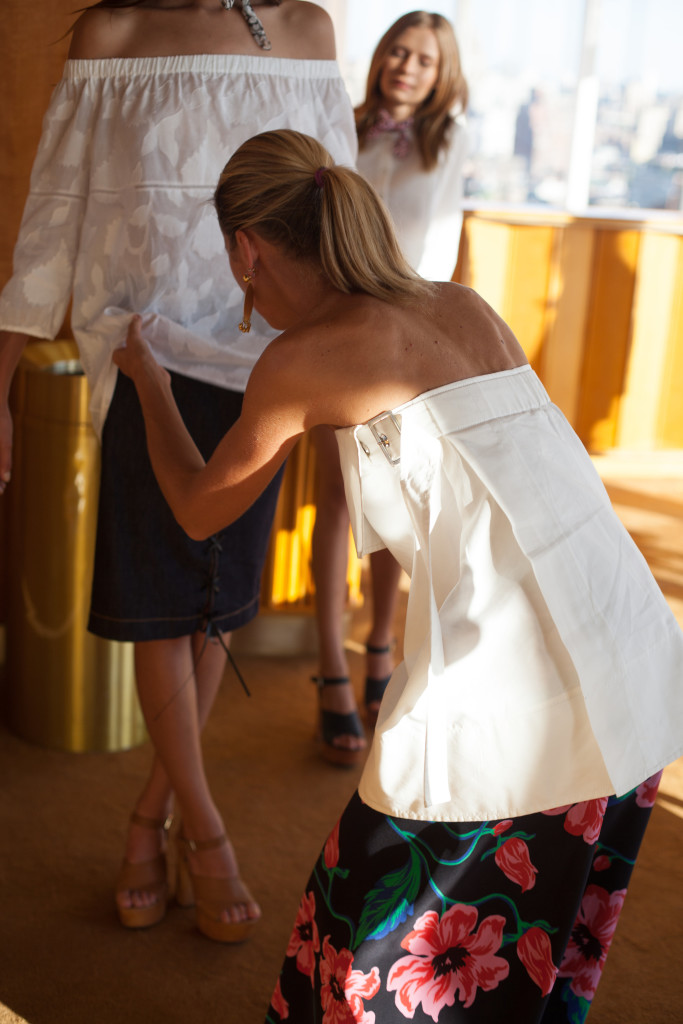 Natalie Joos styles a model
My interview with Natalie 
Les Copains has collaborated with noted design houses in the past, including Chloè, Albini, Versace, Mugler, Giambatista Valli, Dolce & Gabbana, etc. The brand is carried only in the finest department stores, like Saks, Harrods and Takashimaya, hence the placement in Paris' Galeries Lafayette.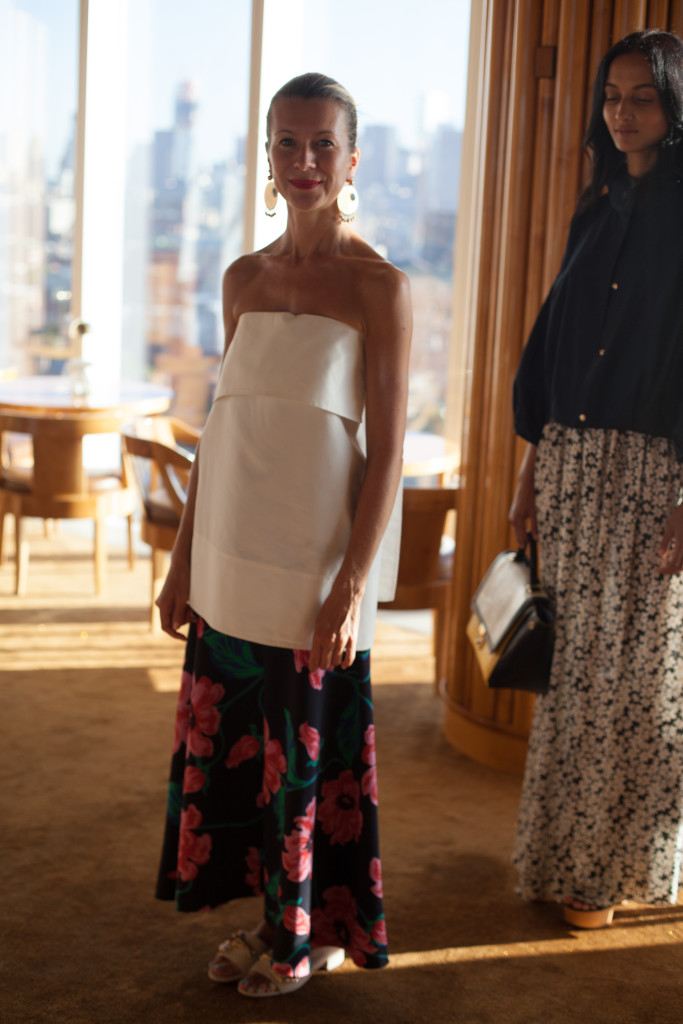 Natalie Joos
Check out the gallery below for T.G.'s (of Ubara Photo) fab photos of the Blue Les Copains Spring Summer 2016 presentation, and here and here  for additional photos of the event. Click this link for photos and videos of StyleChile at New York Fashion Week.