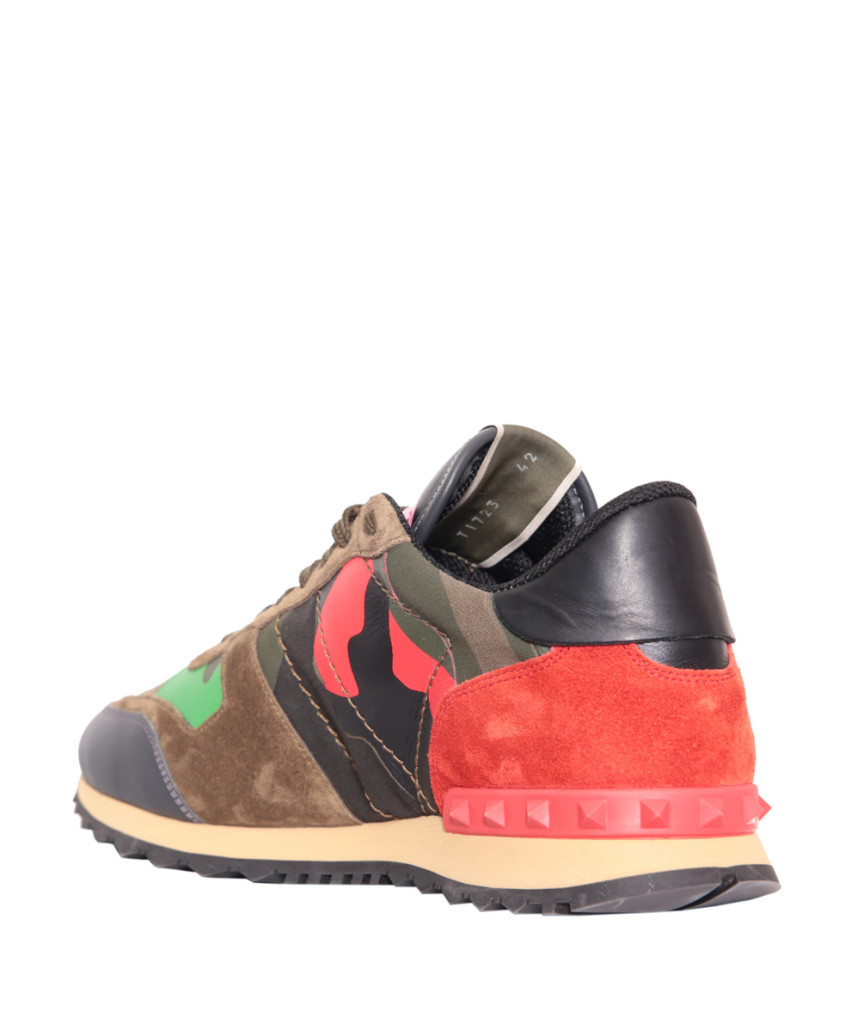 Fresh off the heels (pun intended) of its success launching the indefatigable Rockstud pump, Italian design house Valentino has launched the Rockrunner sneaker— high-fashion athletic footwear that is modeled after traditional running shoes. Made with materials such as leather, suede, nylon and rubber (and, in some cases, less conventional materials like pony hair and lace), the Valentino Rockrunner is available in a multitude of colors; features camouflage design; and is adorned with a number of rockstar-worthy studs that are fast becoming an identifier of the esteemed Valentino brand.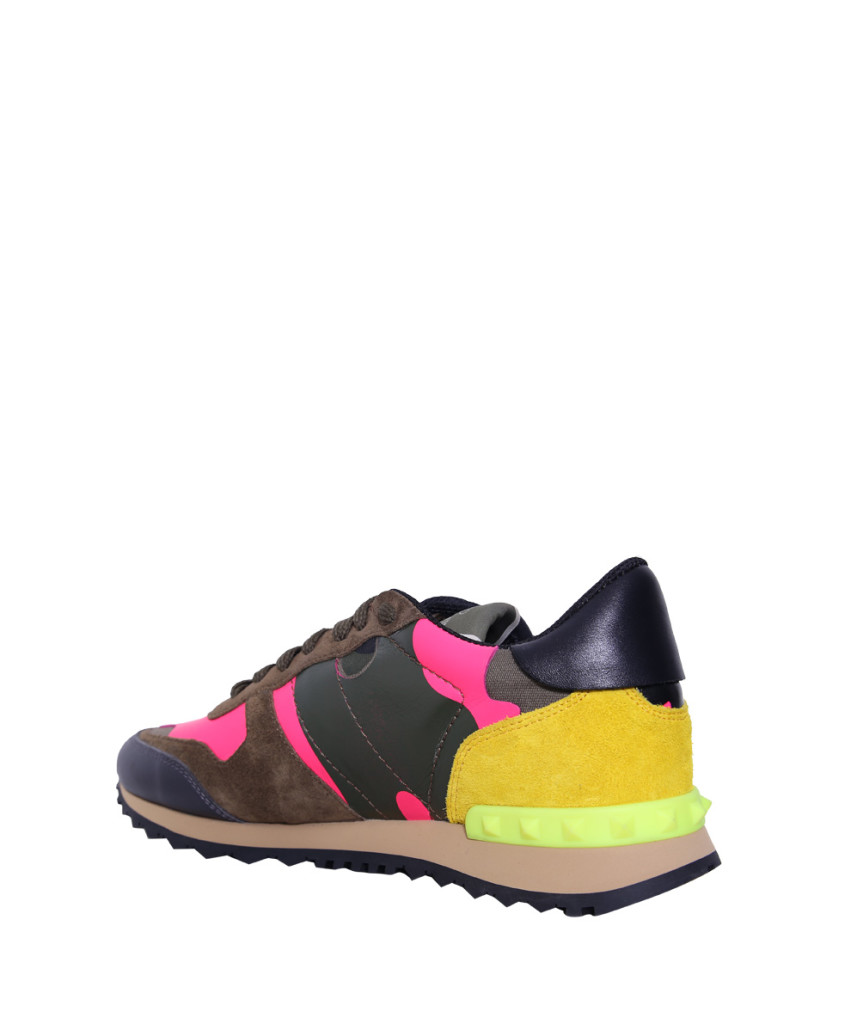 One of my favorite Rockrunners is the white-on-white unisex version that pays homage to my hometown of New York City, complete with a red heart that was inspired by the "I Love NY" logo. That version was launched in August of 2014, to commemorate the opening of a Valentino flagship store on Fifth Avenue in Manhattan. Valentino's Rockrunner are perfect for guys who want to dress up while wearing athletic gear–since this is a decidedly dressy sneaker, and is a perfectly on-trend addition to any woman's normcore wardrobe.

Visit the StyleChile Shop for buying options, and check out the selection in the gallery below. Article by Naki.